Confidence. Creativity. Connections.
These are just a few of the positives that families report seeing in their children after attending GREAT Summer Camps.
Camps are designed to meet the needs of each individual participant whether they are a seasoned performer or someone stepping on stage for the first time. With a renewed focus on process and skill development, additional intensive opportunities, new stories as well as past favorites, we are excited to offer a thrilling experience for all of our young theatre artists.
Welcome back to a summer of creating, playing, learning, and fun!
2023 Summer Theatre Camp Schedule is posted and registration begins March 15 & 16! 
2023 CAMP SCHEDULE & REGISTRATION
---
BUILD CONFIDENCE. MAKE ART.
BE CREATIVE. MEET NEW FRIENDS. HAVE FUN. PLAY. BE GREAT.
These camps have been a great experience to help my children open up and express themselves, connect to the community, grow as people, and find talents they didn't know they had!
My son's connection to GREAT Theatre has changed his life and opened him up to new friendships and experiences that he could never get anywhere else.
"This was an exceptional way for my son to spend a week of his summer vacation. It has given him increased confidence!"
"Another GREAT Theatre camp! My son can't wait until next summer. He was so sad when it was all over!"
"Your programs generosity with scholarships means the world to our family!"
2023 Summer Theatre Camp Schedule
Find the camp that is right for you! Click the button to view the schedule.
Camps are listed in order by date. Use the search feature to sort by grade or venue.
Have questions? Call us at 320-258-2787
---
2023 CAMP REGISTRATION STARTS SOON!
Wednesday, March 15th at 9am | early access for GREAT donors and season subscribers
Thursday, March 16th at 9am | registration open for all
Pick-Your-Price Registration | Request Form Open Now – Click Here
---
Join our mailing list to receive announcements for upcoming events, classes, and future Summer Camp information.
---
Camp dates, times and locations subject to change.
Pick-Your-Price Registration!
Our full registration fee represents the amount that it costs GREAT to bring theatre camps to our community. To make sure that every student has access to the transformative power of theatre camp, we offer a pick-your-price registration option that is available to each and every family. Scholarships are confidential and available for every camp, in every location, every week in limited quantities. 
You'll be asked to fill out the pick-your-price scholarship form indicating your top three camp choices (specific camp, week, and location) as well as the amount you plan to pay towards the registration fee. Recipients make some payment towards the class, but the amount is up to the individual family. We will process your request and you'll receive a confirmation of your registration along with a link to make your payment online. Payments must be received at least two weeks prior to when the camp begins. Register now. Pay later!
---
GREAT Theatre is able to provide educational programming and continue supporting families, teaching artists, and our partner locations through class registration fees and the generosity of donors. 
Thank you to our past 2023 camp sponsor: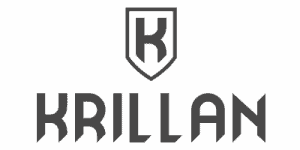 Cancellation, Refund, & Transfer Policy
There is a 20% administrative fee for cancellations; must give 2 weeks advance notice.

There are no refunds for cancellations made within 2 weeks of the start of camp.

Students may transfer camp sessions (based on availability) 2+ weeks before a class begins. Class transfers requested less than two weeks before a class begins may not be accommodated. If camp registration fees are not equal, any cost difference must be paid at the time of transfer.

Refunds will be considered for students with COVID-19 symptoms.
If GREAT cancels a camp for ANY reason prior to the camp starting, you may join a different class or receive a full refund. 
We will follow all current CDC and MDH guidelines regarding decisions for how camp proceeds if there are positive tests or potential exposures. In the event of a cancellation or exposure you will be alerted via text and email. In the event of a positive COVID-19 case within a camp that requires it to be cancelled, a prorated refund will be issued. 
No Tree Nuts / No Peanuts
To ensure the safety of all of our campers, we have a strict no-nut policy for both peanuts and tree-nuts (including hazelnut products such as Nutella).
Electronic Device Policy
To encourage our value of ensemble and relationship building, cellphones and other electronic devices are not to be used during camp (including breaks). If brought to camp, they should be kept on silent and in a bag. GREAT is not responsible for lost, broken, or stolen belongings. Parents are welcome to call GREAT Theatre at 320.258.2787 if they need to contact their student(s).
Pick-Up & Drop-Off
In consideration of our staff members and to ensure safety of all campers, GREAT asks that campers be dropped-off for class no earlier than 10 minutes before camp start time. Campers must be picked-up for class no later than 5 minutes after camp end time. GREAT reserves the right to charge families a fee of $1 per minute for late pick-ups.
Observation
For the safety of all campers – parents, caregivers, family members (including siblings), and friends are not able to observe/sit-in on camp. Our camps and intensives are designed for student participation, and we find that students focus better and participate more fully when family members are not in the room. Family members and friends are welcomed and encouraged to attend the sharing/performance/showcase on the final day of camp!
GREAT Child Safety Policy
It is the policy of the GREAT to ensure all youth are safeguarded from physical, sexual and emotional harm while taking part. GREAT requires that all staff, instructor, volunteer, production staff and other paid or voluntary helpers working with young people follow the following policy set out below.
GREAT Theatre is committed to valuing each young person, irrespective of sex, race/ethnicity, sexual orientation, gender identity or expression, abilities, or background. We are a safe space for all.
Please read our complete Child Safety Policy here. 
Camp Locations and Directions
With locations spanning every neighborhood in central Minnesota, GREAT Theatre is around every corner! 
Special thanks to each of our 2023 summer camp partners:
Albany High School
Blattner Energy Arts Theatre (BEAT)
30 Forest Ave
Albany, MN 56307
Driving Directions
Enter at BEAT main entrance. Door #36
Annandale High School
855 Hemlock Street
Annandale, MN 55302
Driving Directions
Enter at Auditorium Door Entrance
Becker High School – Small Auditorium
12000 Hancock St SE
Becker, MN 55308
Driving Directions
Enter at High School door #1
Cathedral High School – Holy Angels Theater
312 7th Ave N
St. Cloud, MN 56303
Driving Directions
Enter at door #20 – main entrance. Free parking in school lot
College of Saint Benedict – Gorecki Theatre
CSB Benedicta Arts Center
St. Joseph, MN 56374
Driving Directions
Enter at door on west side of building near parking lot 6
Helgeson Learning Lab Theatre
GREAT World Headquarters
710 Sundial Drive
Waite Park, MN 56387
Driving Directions
Next to Crafts Direct – enter at Helgeson Learning Lab Theatre door on south side of building
Paramount Center for the Arts
913 W St. Germain St,
St. Cloud, MN 56301
Driving Directions
Monday-Thursday // rehearsal at Paramount Rehearsal Hall (lower level of Paramount)
Friday // rehearsal and performance at the Paramount Theatre (on stage)
Sartell Middle School
748 7th St N
Sartell, MN 56377
Driving Directions
Enter at main door
Sartell High School
3101 Pine Cone Rd N
Sartell, MN 56377
Driving Directions
Enter main door. Check camp for location: Black Box or Performing Arts Center
Sauk Rapids-Rice Middle School
901 1st St S
Sauk Rapids, MN 56379
Driving Directions
Enter at door #26. Free parking in school lot. 
Tech High School
4200 33rd St S
St. Cloud, MN 56301
Driving Directions
Enter at door #2