Telling Our Stories: Great Women of Stearns County
History + Theatre + Local Women
In partnership with the Stearns County History Museum, GREAT is proud to present this original piece of youth-created theatre. This hour-long filmed theatrical production features an original script based on the lives of women from Central Minnesota who have significantly changed our community, written and performed by young women from our community. Through research, conversation, and creativity, the team of eleven young women worked together to bring history to life through hope and imagination, using historical documents as a reference and theatre skills as the mode of storytelling.
Featuring the stories of Jane Grey Swisshelm, Sister Benedicta, Arlene Helgeson, Hudda Ibrahim, Debra Leigh, Hani Omar Jacobson and more! 
Get access to the full-length video today!
Please fill out the form below. The video will appear once you click submit.


This project is dedicated to Barb Carlson, lifetime champion of women in Central Minnesota, and longtime supporter of the Women's Fund of CMCF, GREAT Theatre, and the Stearns County History Museum.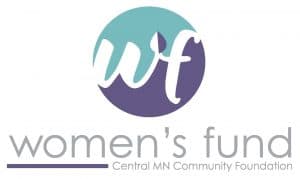 This project was created in part with generous funding from the Women's Fund of the Central Minnesota Community Foundation.