CHARMING AND TIMELESS STORY FULL OF FUN, FRIENDSHIP, AND ADVENTURE
Featuring an all-youth cast directed and designed by high school artists, you'll meet Wilbur, a terrific piglet trying to make his way in the world, and Charlotte, the wise and winsome spider who becomes his best friend. This tender story about true friendship will liven up your living room!
This production is approximately 50 minutes and is most enjoyed by young audiences.
Cast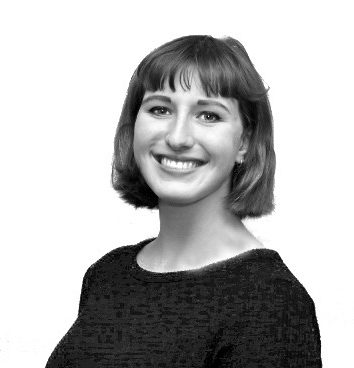 Noelle Buehrer
Volunteer Actor
Noelle Buehrer is a junior at St. John's Prep where they are no stranger to the stage. Noelle is currently playing the role of Jack's Mother in Into the Woods and has also appeared in A Midsummer Night's Dream, Fiddler on the Roof, and Macbeth. They also worked backstage as part of the GREAT PlayLabs production of Six Characters in Search of An Author.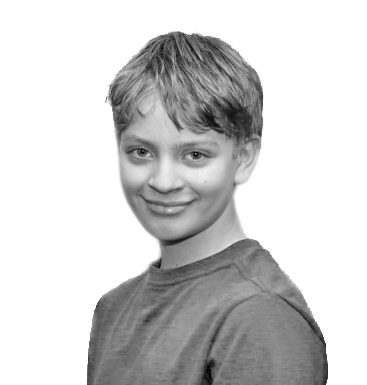 Max Hall
Volunteer Actor
Max is in the sixth grade at Sartell Middle school. He enjoys reading, music, and acting. This is Max's second time participating in our Youth Artist Project having been cast as "Hermit Crab" in The Rainbow Fish Musical. Outside of GREAT, he has also appeared in The Chronicles of Narnia, Aladdin Jr., and The Reluctant Dragon.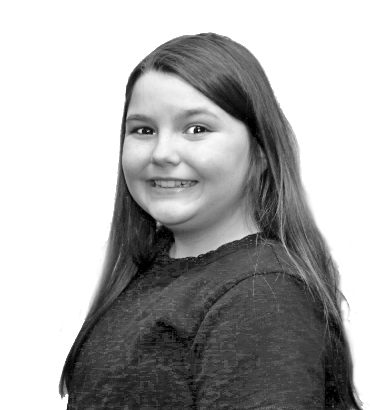 Abby Reiter
Volunteer Actor
Abby is a fifth grader at Kennedy Community School. She enjoys playing softball, singing, and playing her new puppy, Millie! Abby has participated in five GREAT Theatre summer camps. Charlotte's Web is Abby's GREAT debut.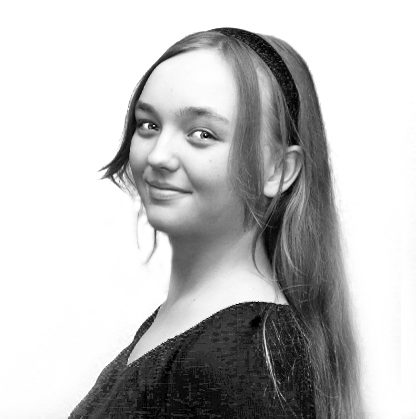 Danielle Rogers
Volunteer Actor
Danielle is a freshman at Apollo High School and is the Chinese immersion program. She enjoys volunteering for the human society, listening to music, reading, and helping out at her church. She has been in many plays at church and school including Wendy in Neverland. This Danielle's GREAT debut!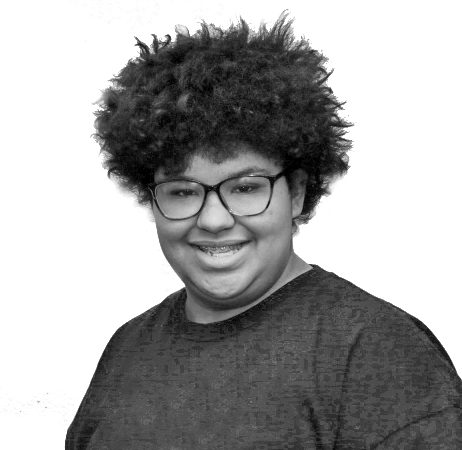 Lee Rone
Volunteer Actor
Lee is a seventh grader at Little Falls Community Middle School. He enjoys drawing, digital animation, singing, and proclaims, "theatre is LIFE"! Lee has many GREAT shows including Akeelah and the Bee, Alice in Wonderland, Beauty and the Beast and more. He has also been in 15 productions outside of GREAT!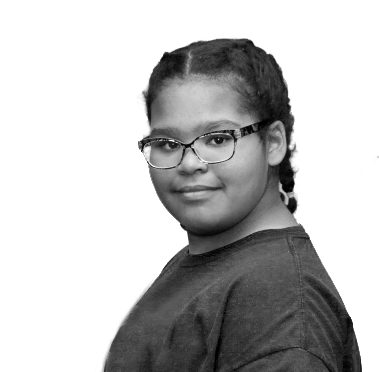 Toby Rone
Volunteer Actor
Toby is in the fourth grade and attends Lindbergh Elementary in Little Falls. She has participated  in eight GREAT summer camps including High School Musical.  Toby enjoys swimming, singing, dancing, crafting, painting and drawing. This is Toby's GREAT debut!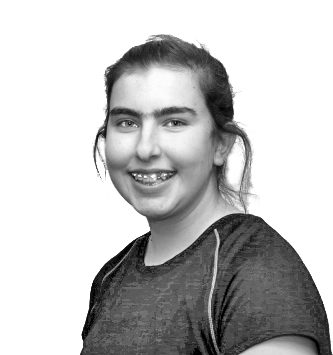 Victoria Schindler
Volunteer Actor
Victoria is an eighth grader at North Junior High. She enjoys playing volleyball for her school, singing with her sister, and playing the trumpet. Victoria has participated in many GREAT Theatre summer camps and has also appeared in GREAT"s productions of Junie B. Jones and Elf the Musical.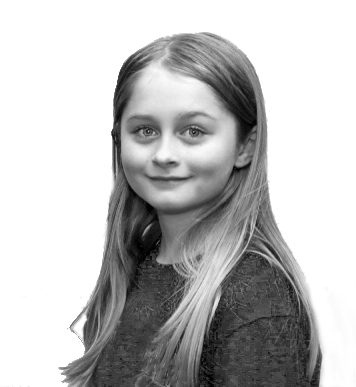 Monica Schlough
Volunteer Actor
Monica is in third grade at Clearview Elementary. She has participated in several summer theatre camps and made her debut in GREAT's youth artist project The Rainbow Fish Musical. In her spare time Monica likes to read, paint, sing and rollerblade.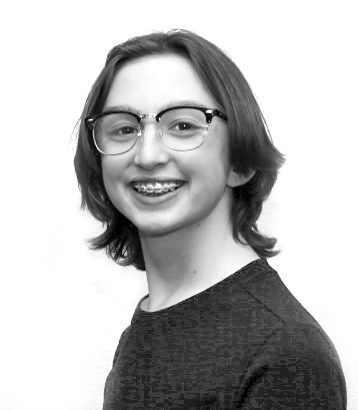 Gunnar Swenson
Volunteer Actor
Gunnar has been in several GREAT productions including Chitty Chitty Bang Bang, Disney's The Little Mermaid, It's a Wonderful Life, Elf the Musical, Akeelah and the Bee, and many more. Gunnar is an eighth grader at South Junior high where he has also participated in theatre starring in The Wiz and the Miss South Jr. High Pageant.  He enjoys singing, making music, skateboarding, making movies and researching movie theories.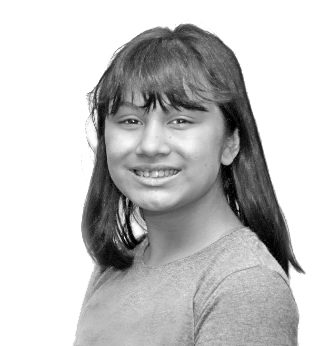 Makya Turcotte
Volunteer Actor
Makya is a sixth grader at Albany Middle School. She was in her school's production of High School Musical . Makya enjoys painting, being in plays, riding horses, and spending time with friends.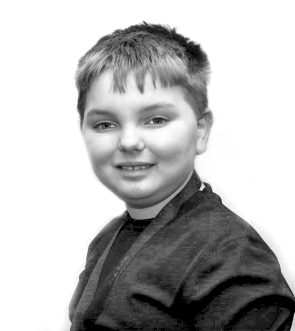 Gavin Vaughn
Volunteer Actor
Gavin is in third grade at St. Mary's Help of Christian School. He enjoys playing video games, building with legos, and shooting his bb gun. This is Gavin's GREAT debut!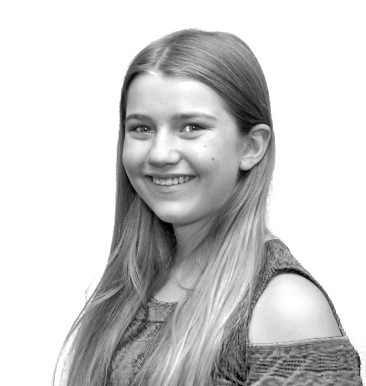 Madelyn Weekley
Volunteer Actor
Madelyn attends North Junior High and is in the seventh grade. She has been in many GREAT productiosn including Chitty Chitty Bang Bang, It's a Wonderful Life, A Christmas Carol, and Joseph and the Amazing Technicolor Dreamcoat. Madelyn also enjoys swimming, 4-H, and art.
Production Team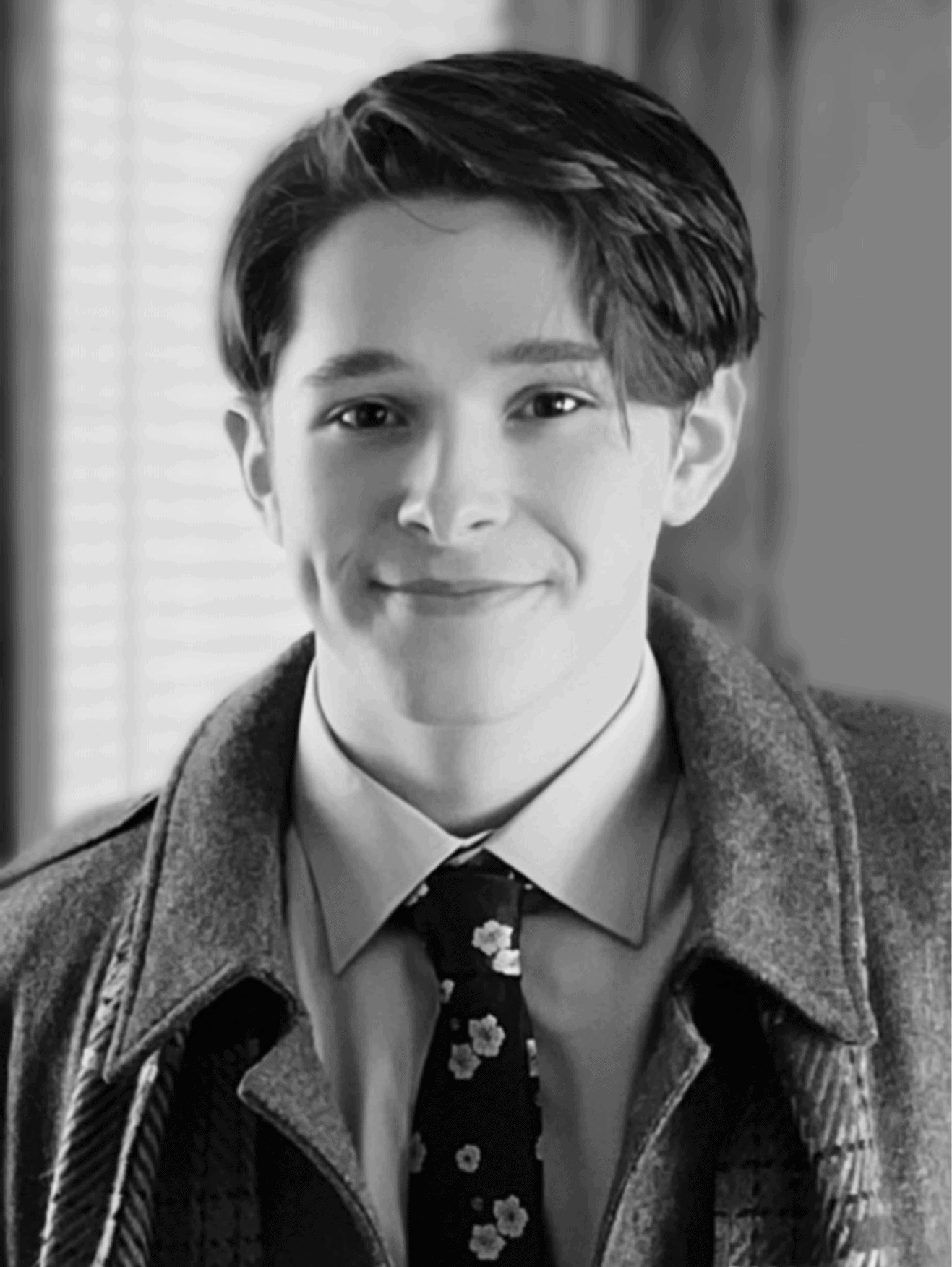 Samuel Kloss
Director
Samuel Kloss is a sophomore at Ricori High School. Samuel has participated in many school productions over the years, starting in sixth grade at Kennedy Middle school. He is also very active in the Boy Scouts and is the Senior Patrol Leader for his troop. Samuel also participates in track, football, and his church's choir.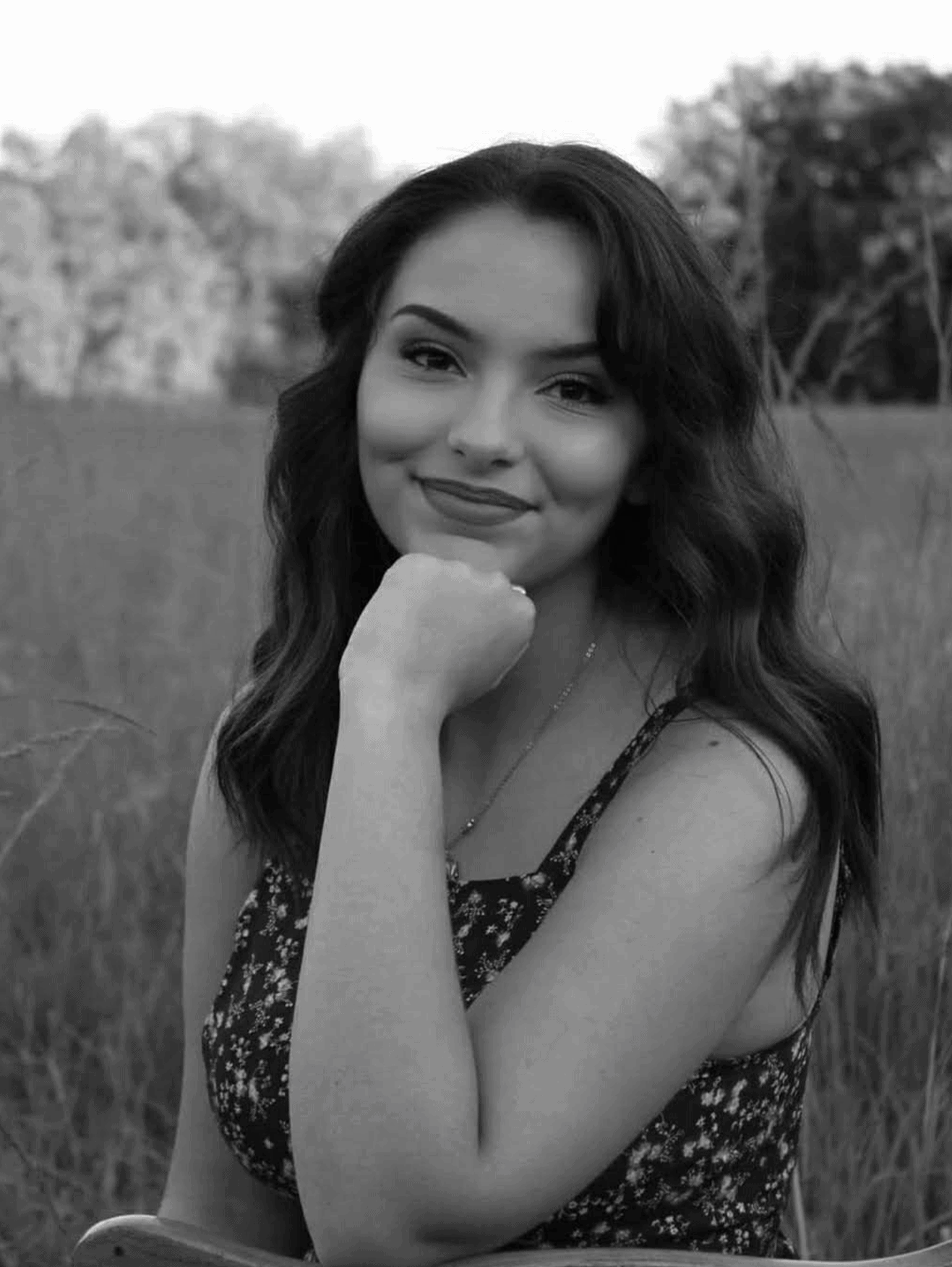 Grecia Lopez
Costume Designer
Grecia is a Senior at Tech High School. She was recently accepted into AMDA in New York, her dream college for performing arts. Grecia participated in GREAT's productions of The Little Mermaid, Alice and Wonderland and in many of her school's productions including The Addams Family.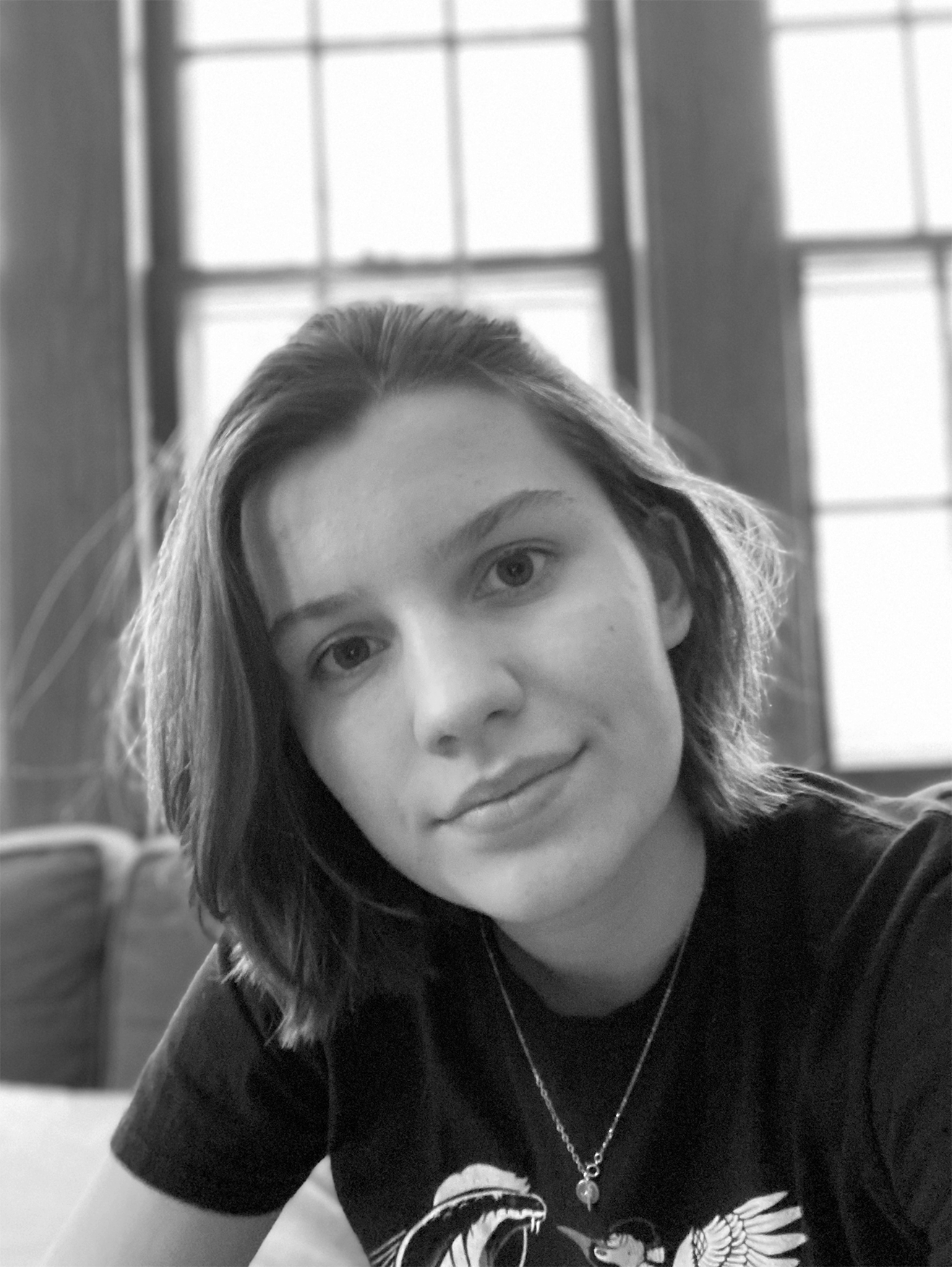 Adelaide Miron
Scenic Designer
Adelaide is a freshman at St. John's Preparatory School and the scenic designer of "Charlotte's Web". In her free time, Adelaide participates in the SPJ Theatre and Games Club where she plays a lot of Dungeons and Dragons and is on the Knowledge Bowl Team.
She has been involved with GREAT since she was just seven years old and most recently was the "wrimp wrangler" for Disney's The Little Mermaid and Elf the Musical.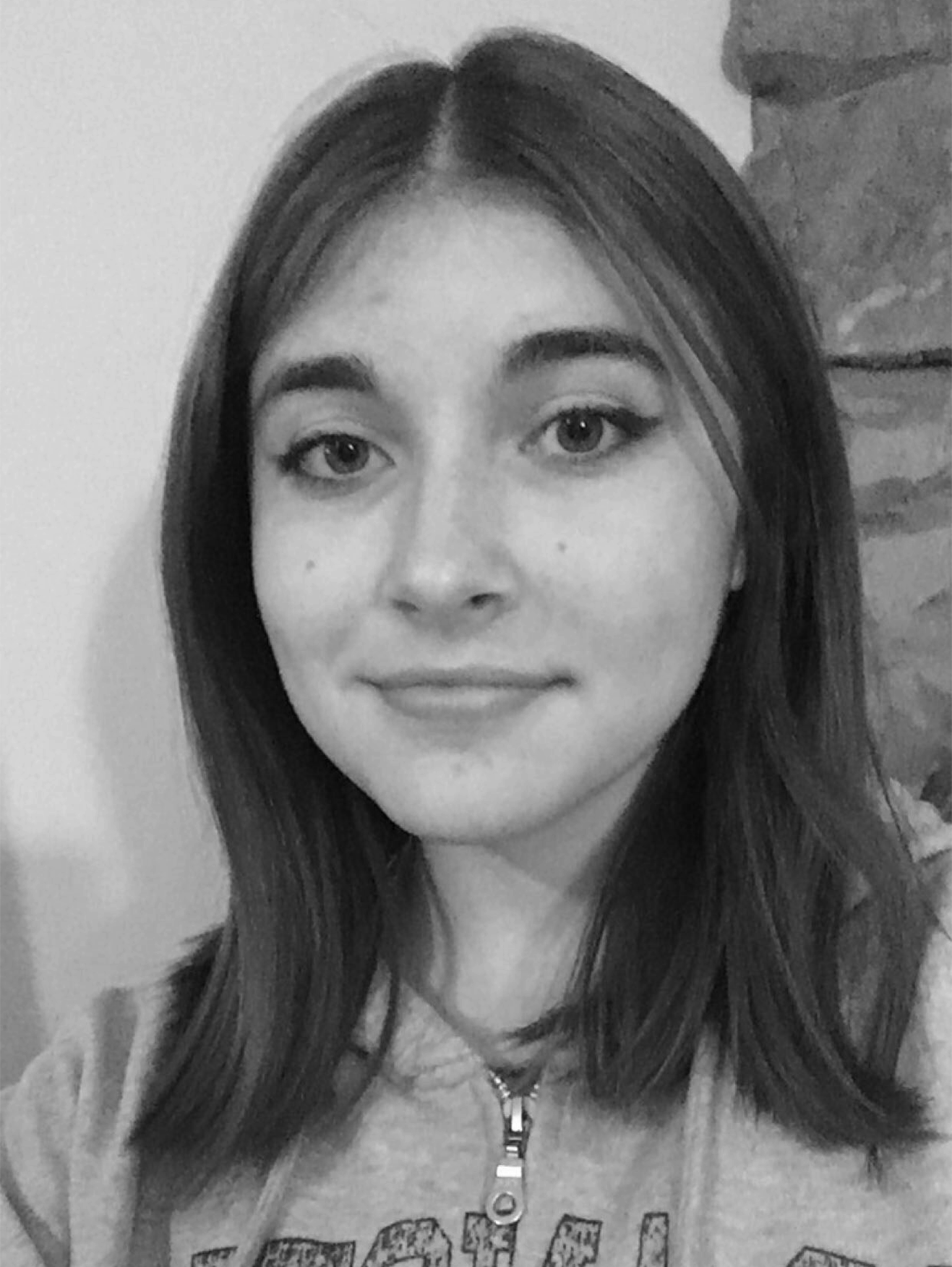 Lilly Seamans
Sound Designer
Lilly is a sophomore at Sauk Rapids High School. She has been interested in sound designer for quite sometime and is excited to see that side of production. Lilly has participated in many GREAT shows including the role of Alice in the 2019 production of Alice in Wonderland.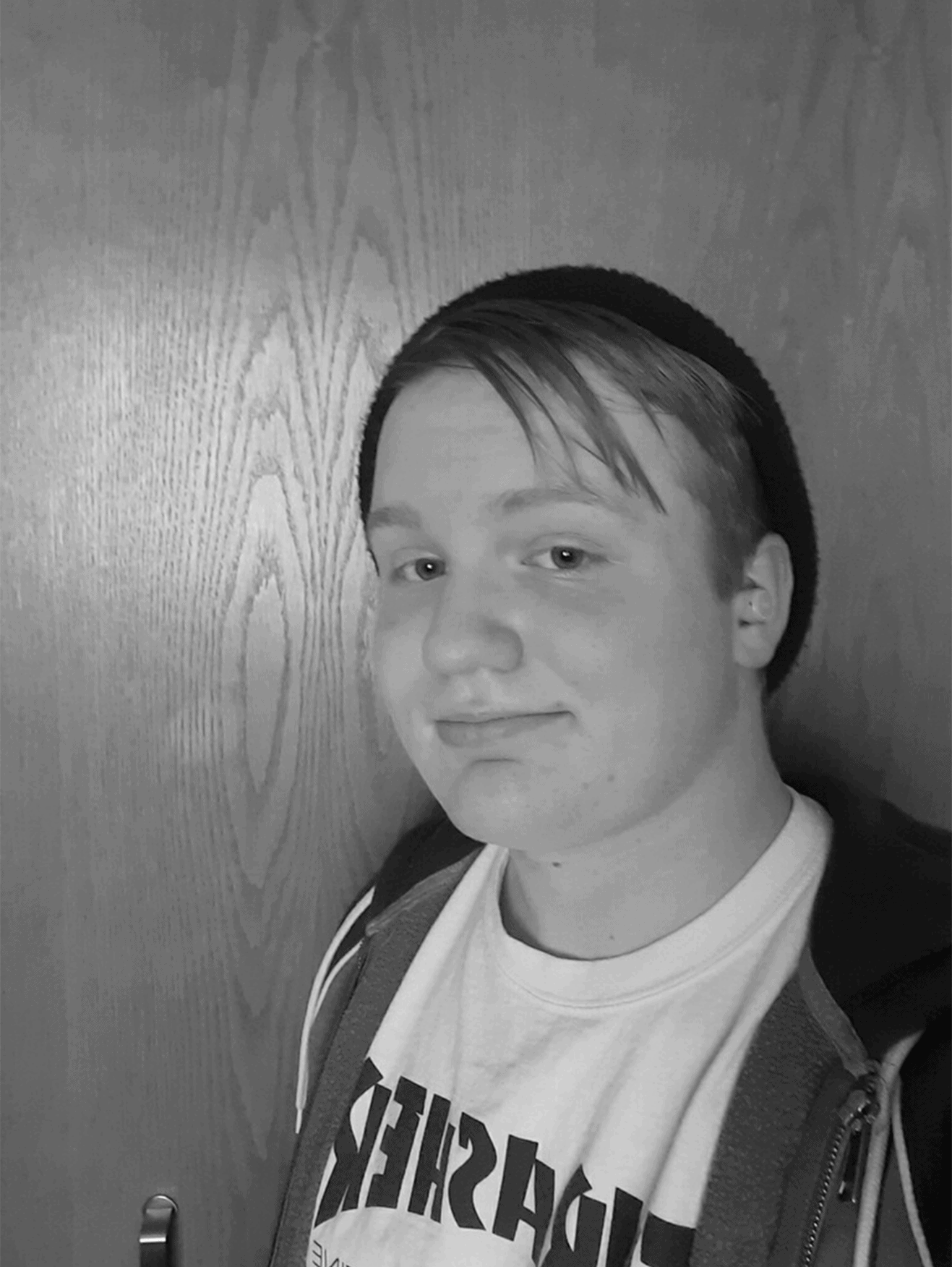 Warner Lolmasteymaugh
Digital Designer
Warner is a freshman at Sartell High School and is actively involved in Sartell's videography and live-streaming team. He has been shooting commercials and video for nearly three years and hopes to continue this carreer path. In the past, Warner has shot live events with Jim McAllister (another videographer in the area) for School of Rock, SCSU Dance Showcase, and the Wirth Center Talent Show. Independently he has produced commercials for Sta-Fit, Mantra Salon, Sartell Family Medicine, and FaceTime Business Resources. He was also responsible for live-streaming Sartell sporting events, Sartell Chamber of Commerce, and Sartell City Counil.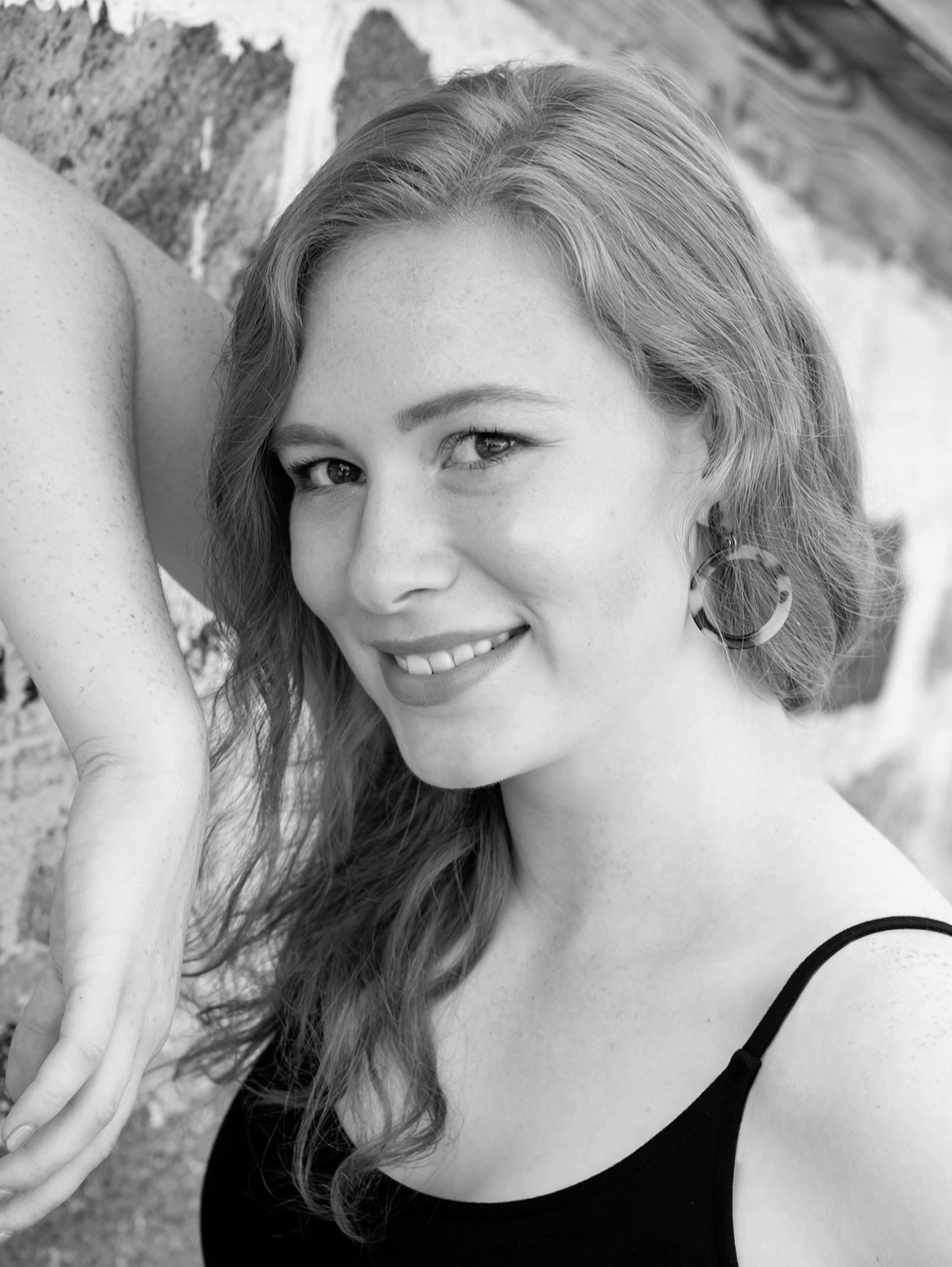 Bailey Guggisberg
Lighting Designer
Welcome Bailey Guggisberg! Bailey is a senior at Sartell High school and the lighting designer for "Charlotte's Web". In her free time, Bailey participates in jazz band, multiple youth groups, and does karate. 
Bailey has participated in theatre through school since the sixth grade starting with sound effects but would soon develop curiosity to the lighting side of things. Bailey has done spotlight and run light board for numerous productions such as "Antigone", "Lion King JR.", "Shrek Jr.", and more. 
Mentors
Aimee Miron – Director, Costume Designer
Rich Kimmerle – Scenic Designer
Colin Jarrell – Sound Designer, Light Designer, Digital Designer
Jessica Mancini – Costume Shop Manager
Bonnie Bologna – Prop Designer
Partners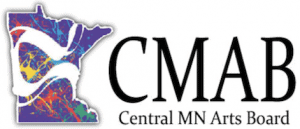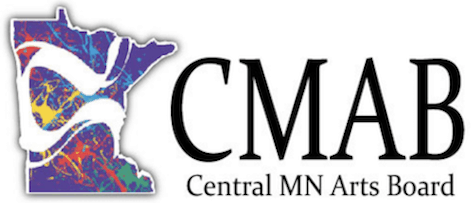 This activity is made possible in part, by a grant from the Central MN Arts Board with funds appropriated by the Minnesota State Legislature from its general fund.
---
GREAT Donors
GREAT donors January 1, 2020 – March 31, 2021
Donors who have given 3 or more years * | Monthly sustainers °
$50,000+
Helgeson, Karel & Michael *
Minnesota State Arts Board *

20,000 – $49,999
Central Minnesota Community Foundation *
Cragle, M.D., Beth & Stephen P. *
Dorsher, Joanne & Paul *
Ehlen, Charles
Kudrna, Chris, Joanne & Family *
Morgan Family Foundation *
Palmer, Deb & Steve
Proviant – Barclay & Janet Carriar *
Weber, Melissa & Ryan *
$10,000 – $19,999
Central Minnesota Arts Board *
City of Waite Park CARES Act Grant
Coldspring *
Dick & Mimi Bitzan Family Fund of the Central Minnesota Community Foundation *
Don Helgeson & Sue Shepard Fund of the Central Minnesota Community Foundation *
Erickson, Debbie & Jason *
Great North Labs
Marco *
Martin-Chaffee, Bill & Chip *
Miles Psychological Services, LLC *°
PCI
Reagan, Janet & Michael *
Romanowsky, Ann & Dr. James *
Stearns County Business and Non-Profit Relief
$5,000-$9,999
Bastien, Becky & Schlough, Mike *
Foster, Kimberly & Nicholas *°
Kensington Bank *
Klimpel, Chris & Shawn *
Krillan Inc. *
Minnesota Humanities Center *
Sanderson, Marc & Marie *
Schlough, Joyce & Tom *
Schmid, Judith
St. Cloud Optimist Club *
$2,500 – $4,999
Anonymous *
Central MN Noon Optimist Club
Counselor Realty – Aaron Trompeter *
Donnelly, Beth & Kevin *
Dorothy C. Becker Fund of the Central Minnesota Community Foundation *
Dorsher, Patricia *
Flaherty, Brian & Willow *
Henry, Patrick & Welter, Pat *
Holien, Chad & Kelsi *
Krueger, David & Pat *
Oswell, Larry & Sandy *
Palmer Printing *
PAM'S Auto Inc. *
Pan-O-Gold Baking Co. *
Patrick & Jane Mitchell Family Fund, a Turn Key fund of the Initiative Foundation *
Zimmerman, Dawn & Ryan *
$1,000 – $2,499
Ahles, Karen & Rick *
AIS Planning – Cathy & Darren Juilfs *
Anderson, Suzanne *
Anonymous *
Arnzen, Marianne & Rick *°
Bauerly, Helga & Rick *
Bleam, Jeffrey & DeBlieck, David *
Calpas, Elizabeth
Cicharz, Pat & Rick *
Clark, Doug & Tarryl *°
Como, Paulette & Tom *
Crafts Direct – Schlecht, Diane & John *
Dauer, Eileen & Brian *
Decker, Heather
Dinndorf, Steve & In memory of Dinndorf, Joyce, Linda & Louie
Dorrie & Scott Larison Fund of the Central Minnesota Community Foundation *
Eilers, Mary
Engel, Carol & John
Epsen, Kayla *
Executive Express – Logeman Family *°
Freudenrich, Layne & Oothoudt, Renae
Gartland, Bob & Patti *
Granite Equity Partners Fund, a Turn Key fund of the Initiative Foundation *
Gustafson Berreau, Linda *
Hawker, Lucinda *
Hughs Photography *
Jeff & Melinda Gau Family Fund of Central Minnesota Community Foundation *
Knife River *
Kruse, Karen *
Lacroix, Bill & Phyllis *
Laraway Financials, Inc.
Larson, Camilla & David
Lenarz, Denise & Tom *
Mahowald Insurance Agency
McCarl, Deb & Skurdahl, Marilyn *
McFadzean, Liz & David
Menken, Julia *
Miron, Aimee & Joel *
Morgan, Lee & Vicki *
Myres, Brian & Karla
Newiger, Brenda *°
Peterick, Tanya *°
Potter, Lori *
Preferred Controls Inc. *
Radeke, Katie & Paul *°
Rahm, Lisa & Scott *
Refine Dermatique Aesthetic Center – LaBine, Barry & Leslie *
Reisinger, Elizabeth & Eric *
Rotto, Judy & Luther *
Schirmers, James & Lacey *°
Schlenner Wenner & Co, CPA's *
Segura Schwartz, Mónica & Troy *
Sommerfeld, Jeffrey P. & Dr. Lori
Steve & Peggy Laraway Family Fund *
Sueker, Beth & Cassie *°
Thompson, Pat, Ron & Alex *
Tilstra, Dave & Janet *
Trombley, Amy & Matt *°
Vos, Mary *
Walz, David & Dena *
Watkin, Dove & Tracey *
$500 – $999
Ajayi, Adeyoola & Oluade *°
Amosson Carlson Family Fund of the Central Minnesota Community Foundation *°
Anonymous *
Bateman, Elna
Becker, Lori & Mike
Bedard, Caren *
Blesener, Rose & Daly, William *
Bollig, Deb *
Bolton, Aaron & Nicole
Busse, Brad *
Carlson, Peggy & Nielsen, Chuck
CentraCare Health Foundation
Colgan, Teresa & Tim *
Cross, Ryan & Bethany
Davis, Mary A. *°
Dearking, Amy & Eric
Dennis Smith Training – Smith, Denny & Pat *°
Feigh, Elizabeth
Felsch, John & Christina
Franzmeier, Martin & Paula *
Glanz-Gambrino, Lori *
Grones, Janet & Thomas *
Hammer, Kathi °
Hinnenkamp, Ruth *
Hoeschen, Stacie & Tad °
Hotz, Geri & John *
Jeske, Nancy *
Joul, Brenda & Steve *°
Kay, Bonnie & Brian *
Kurtz, Janell & Morris
Legg, Allison & Jon *
Manar, Christopher & Katie *
Mancini, Jordan & Stacy *
Marks Family *
McClelland, Lynn & Mike *
MDO Periodontics PA *
Meers, Sue *
Muehlbauer, Roxanne *
Mulder, Andy & Leslie *
Murray, Alec & Pauline *
Nelson, Pat *
Newstrom Family, in memory of Judi Newstrom *
Nohner, Steven *
Norton Dando, Kendra & Michael °
Norton, David & LB
Paul, Robyn & Steve *
Pehler, Beverly & Jim *
Penly, Bobby & Lorraine *
Philippi, DeAnn & Josh *
Precise Heating, A/C, Plumbing, and Refrigeration, Inc.
Prestby, Douglas & Kelly *
Ramler, Nancy *
Reuter, Nathan & Val *
Rogan, Jacqueline *
Ross, Roseanna *
Schreifels, Bryant & Sara *
Scott, Amanda *
Shea, Trina *
Sinclair, Jan & Ken
St. Cloud Area Sertoma Club *
Stephens, Charlotte *
Tamm, Melinda
Tenneson, Linda G. *
Thielman, Jane & Marilyn *
Tjaden, Kim & Nguyen, Joe
Vermillion, Dr. Hillary & Terry
Von Korff, Connie & Jerry *
Wacker, Robbyn & Malkiewicz, Jani
Wayne, Chris & Katie *
Whipple-Wachtler, Dennis, Scott & Jacob *
Windschitl, Mike & Rose
$250-$499
Anderson, Benjamin & Tiffany *°
Anderson, Bruce & Susan *
Anonymous
Barbara & Dennis Gregory Family Fund of the Central Minnesota Community Foundation *
Barth, Daniel & Hokan, Raine
Bates, Marge *°
Bellmont, Bob & Karen *
Bellmont, Don & Nancy *
Berg, James & Kruger, Mary *
Bjorklund, Byron, PegAnne & Megan *
Blenkush, Micki & Michaels, Dan*
Bobick, Andi & Mike *
Bochonko, Coca & Springer, Mark *
Boesen, Chris, Staci, Brenden & Nathan *
Bowden, Paul
Brinkman, David & Debra *
Broker, Julie & Mike
Buegler, Lori *
Buhl, Dave & Elizabeth
Burchill, Mary
Calantoc, Mary & Hanks, Kevin *°
Childs, Mark & Amy
Christenson Family *°
Colville, Dina *°
Crouse, Katrina & Matthew
Curtis, Jessica
Dale Gruber Construction *
Danielson, Michele
Dolan, Janet
Doom, Jennifer & Ben
Droll, Becky & Brock
Duffy, Brendon & Megan
Edeburn Family
Elg, Marsha & Ronald
Ellis, John & Sara *
Fabian, Sandra & Tom
Faith, Andrew & Dru Ann *
Fenlason, Karen & Tom
Finlayson, Karen & Loren *
Flinn, Charles A. & Hayden, Elizabeth A. *
Fries McDougle, Jodi *
Froehling, Marcia & Sandra *
Gallagher, Michael & Mancini, Kateri *
Gouker, David & Roberta
Hageman, Diane & Stemper, John *
Hall, Angela *
Hammond, Albert & Janice *
Hansen, Wendy & Roger *
Harding, Darlene & Robert *
Harrison, Charlie, Sandy & Family *
Heen, Dena & Mike
Henderson, Nancy *°
Hengel, Joe, Tina, Riley & Reagan *
Heusinkveld, Aaron & Jessica *
Hoeschen, Anne & Scott
Hoffman, Irene *
Hollenhorst, Mark & Jane Ann *
Holweger, Kimberley *
Hooper, Denise
Inkster, Bob & Chris *
Johannes, Andrew *
Johnson, Chet & Karen °
Johnson, Krister D.
Johnson, Noel & Cindy
Johnson, Renae
Johnston, Kaarin
Kalthoff, Amy & Jim *
Kittok, Gerry
Knutson, Sharon *
Kosloski, Christine & Mike *
Kuhl, Donna *
Landman, Kirk & Jane
Layne, Phillip & Sarah *
Lieser, Alvina & Isidore *
Loch, Jennifer & Jay
Lombardi, Joan & Paul *
Maanum, Andrea *
Mahowald, John & Maryanne *
Maloney, Andrew & Sarah *°
Mattick, Kristen & Thor *
McClintock, Tamara *
McClure, David & Diane *
Mechelke, Kate & Mark *°
Meyer, Jed & Sara
Miller, Dave & Kate
Morstad, Megan & Mickey *
Muff, Ann & Murray
Mund, Merry C. *
Noyes, Jonathon, Mardi & Alexa *°
Nunke, Jim & Mary *
Nystrom, Betty *
Olson, Jo Ann
Ouellette, Sandra
Paul & Kimberly Thompson Fund of the Central Minnesota Community Foundation *
Pfeiffer, Ian & Paul
Pitzen, Sally °
Pryately, Marge *
Reid, Carol & Sherwood *
Reuter, Bernice & Nicholas *
Reuter, Bret & Nicole
Ries, Teresa & Takala, Ted *
Riesner, Ann, Shawn & Bryce *
Riser, Virginia *
Robatcek, Debra
Ruegemer, Diane & Dick *
Salner, Annie & Ryan *°
Satterberg, Bonnie & Thomas *
Schad, Alex & Katie *
Schneider, Alice Marie
Shaughnessy, Shannon & Kosel, Dave*
Shobe, Joel & Susan *
Sidmore, Amy & Nohner, Julie
Skeate, Char & Gary *°
Skoe, Anne & Steve
Soltau, Christine, Danny & Jada *
Spanier, Maureen *
St. Cloud Reading Room Society
Staneart, Timothy *
Stark Engineering *
Stenger, Chuck *
Stoeckel, Julie & Micah *
Sturlaugson, Nancy & Phil *
Symalla, David, Erin, & Cordelia *
Thielen, Dan & Diane *
Thompson, Jeff & Molly *
Thueringer, Tricia & Greg
Tomporowski, Mary Alice *°
Treptau, Jessica & John
Trettel, Dan & Lisa
Tritabaugh, John & Laurie *
Trompeter, Aaron & Jessica *
Turnow, Caryl *
VanBeck, Diane & Joseph *
Voigt, Karla, Larry & Family *
Waters, Monique & Brisse, Allen
Weber, Gary & Pat
Weekley, Denise & John *°
Weldon, Derik & Nancy *°
Wensman, Janet & Tim *
Witherbee, Jenna & Matt
Wright, Calinda & Derik *
Young, Sarah & Stuart
Zoeller, Diane & David
$100-$249
Aadland, Sally & Tim
Abercrombie, Cindy *
Adventure Creative *
Ahles, Karen & Rick *
Algoe, Dave & Jan *
Allen, Heather
Allen, Sally & Tom
Amundson, Matt
Anderson, Sandy
Anderson, Solveig & Krafnick, Ed
Anonymous
Ayers, Linda
Bach, MJ & Hagedorn, Jake
Baggenstoss, Joe, Lori, Emmy, Vayda, & Ivy *
Bahe, Mary *
Baker, Jessica
Barrett, Jeanine & Micah
Barth, Dan & Hokan, Raine
Bauer, Carla & Trinity
Bauer, Kristen & Josh
Bechtold, Patricia
Becker, Liz & Monty
Behrends, Jessica M *°
Benschoter, Bonita & John
Beretta, Dante & Jaimie *
Berg, Dorothy
Berg, Lisa *
Berg, Ruth
Bidinger, Rory & Tiffany *
Bird, Howard & Shirley
Bisek, Ginny & Jim *
Bitzan, Erin & Walsh, Eamon *
Blixt Family
Bochonko, Coca & Springer, Mark *
Bolton, Aaron & Nicole
Bourassa, Adam & Lauren
Boyle, Phil & Kris
Braegelmann, Paul & Terri *
Brenna, Cindy
Brinkman, Harold & Marilyn *
Broberg, Barb
Broker, Paris & William *
Brown, Linda
Brown, Phyllis M. *
Brunsvold, Elizabeth
Buettner, Lori & Ralph *
Bush, Bonnie
Byrd, Chris & Amanda
Cameron, Darryl & Karen
CAPmation Foundation
Carlin-Goenner, Mary *
Carlson, Karen *
Carr, Mike & Sue *
Cash, Brian & Karen *
Christensen, Kathryn & Derrick
Clancy, Lindsey & Jeff
Clark, Bennie, Desiree, Elijah & Isaiah *
Cossairt, Melissa
Cotton, Dan & Elaine
Crilly, Emily
Cummings, Beth & Michael
Cuperus, Sara & Shane
Czarnowski, Sharon
Dahlen, Kent & Suzette *
Dahlinger, Eileen
Dahlstrom, Bethany
Davick-Halfen, Kris
Davis, Gail & Pat
Day, Jennifer
Deland, Tami
DeLeo, Deb & Sam
Derr, Rebecca
Dirksen, Jeanne & Stephen *
Doom, Jennifer & Ben
Dorsher, Susan E. *
Douvier, Brenda & Steve *
Dumonceaux, Erik & Melissa °
Dupla Family
Durrwachter, Krista & Kurt
Dwyer, Seal
Eisenwinter, Becky
Ellis, John & Sara *
Emberland, Heather & Mark & Family
Erickson, David
Erickson, Sara *
Ernst, Patricia & Chuck
Essig, Carie
Euteneuer, Jennifer, Chris, and Kaylee *
Fark, Dan & Jane *°
Fasen, Deb & Bill *
Feriancek, Michele °
Finlayson, Karen
Fischer, Anita
Fischer, Susan & Stephen
Flinck, Theresa & Engholm, Joel
Frana, Julie
Froehling, Marcia & Sandra *
Fromm, Donna & Jeff
Fuchs, Richard & Catherine
Fuzak, Fred & Jyeton *
Gammell, John & Virginia *
Gartner, Julie & Mark *
Gerberding, Bette
Gilder, Lynnae
Goenner, Tammy & Richard
Grachek, Art & Barb
Green, Eileen & Jim
Groetsch, Anne, Rick, & Paige *
Gross, Richard
Grow, Roxanne & Michael
Guinta-Bates, Lucille
Haase, Caleb & Elizabeth *
Hadler, Tracy & Stacey
Hadley, Jasen & Shelby
Hall, Angela
Hall, Deb & Mark
Hammond, Toni *
Hansen, Judy & Norm
Hansen, Karen & Carlen
Hansen, Wendy & Roger
Hanson, Scott & Charmaine
Hanzsek, Jane & Rudy
Hargreaves, Travis
Hartmann, Jeanne & Tom
Hastings, Jessa & Chris
Haugen, Keith & Susan *
Hawkins, Emily
Hein, Barbara, Tom & Family *
Helget, Kathryn
Hemmesch, Eileen
Hentges, Bruce & Colleen
Heschke, Betty *
Heusinkveld, Aaron & Jessica
Hoelscher, Brad & Megan
Hoffman, Bryan & Crescent
Hollenhorst, Mark *
Holstad, Deborah & Katelyn**
Holtz, Phyllis
Hornung, Dianne *
House of Pizza and Pacific Wok *
Howard, Cheryl & Jeff
Howard, Laura
Hughs, Braden & Lynette *
Hunter, Amy & Leinen, James
Hurrle, Mitchell
Huston, Lucy
Illies, Jody, Marcy & Emily
In Memory of Kyle Weisbrich
Inkster, Brianna & John
Jack Paulsen Home Specialties – Jack & Nancy Paulsen *
Jacobs, Tracy *
Jacobson-Ree Family *
Jendro, Sharon *
Jett, Willie
Johnson, Bob & Judy *
Johnson, Diane
Johnson, Ileen *
Johnson, Laurie *°
Johnson, Mark
Johnson, Mike & Ruth *
Johnson, Tonja
Kampa, John & Kathleen
Karki, Carrie
Kaschmitter Family
Keenan, Barb & Emmett in memory of Carlos Ortega
Keller, Jean
Kendall, LuBell *
Kiffmeyer, Clarence & Judy *
Kiley, Jeni, Mike, Lexi & Briella
Killoren, Peggy *
King, Buddy & Keshia
Kivel, Amanda
Kiwanis Club
Klein, Karen & Rick *
Kline, Gerry
Knapek, Doris
Knoernschild, Nate & Ellen
Koepp, Duane
Koob, DiAnne
Koosman, Angela
Krey, Mandy, Paul & Emma
Kritzeck, Jami & Eaton, Pete
Kroll, Gerard & Taffy
Kuhlman, Brad & Ruth *
Kuzma, Susan *
Larson, Jason & Emma
Larson, Sally
Lathe, Garrett & Holly *
Lau, John & Theresa
Laumeyer, Amy & Martin *
Lecy, Daryn & Jennifer *
Legatt, Karen & Mathew*
Leider, Paula & Jacob
Leitch, Mary & Vernon
Lesnau, Brenda & Jesse
Lieser, Nicole & Sauer, Nicholas
Linnemeyer, Bruce
Litterst, Drs. Judy & Larry
Lopez, Carlos & Clara *
Loven, Royal
Luczak, Matthew
Luczak, Timothy & Patsy
Lueck, Nancy
Lunning, Dan & Julie
Maanum, Andrea
Maiers, Amy & Joe
Maier, Chris & Mary
Marston, Rachel & Ruhlman, David
Martinson, Jody & Todd
Marty, Lucinda
Marudas, Melissa
Marushin, Patrick & Robin
Mastromarco, Heather *
Matthias, Mark & Ronda
Matzke, Jen & Bret
Maurer, Eleanor & Richard *
Mazacek, Joan
McAlister, Deb & Jim
McCann, Kevin & Molly
McKeever, Darren & Sara
McLean, Angela & Tim
McMullen, Jo
Meerschaert, JoAnn
Melby, Jill & Weitzel, Paul *
Melis, Rachel & Galler, Robert
Merchant, Lisa
Merrell, Stephanie
Meyer, Amy & Josh
Meyerhofer, John & Tammy
Miller, Jennifer
Mills, Corey
Molitor, Patricia *
Moore, Jessica
Moreland, Judith
Mosack, Nancy & Stan
Moser, Laurie
Mrozek, Faye & Gary *
Muchow, William P. *
Mueller, Nadine *
Muff, Ann & Murray
Nacey, Gina & Priya *°
Nahan, Emily & Patrick
Nelson, Craig & Debbie
Nelson, Josh & Michele
Nelson, Kay & Jim *
Nessler, Joe & Veronica *
Neubert, Janet & Marvin
Nies, Jason, Kim & Genet *
Nikodym, Jessica & Matthew *
Nix, Stephanie & Jay
Nodo, Ervin & Rosie
Nordos, Suzanne & Jon
Nunke, Jim & Mary
Nyberg, Annette
O'Hara, Mary *
Olsen, Breanna
Ortega, Marit
Ouellet, Carolyn & Jacques, Lamb, Jim & Yvonne, Lamb, Susan & families
Ouellette, Sandra
Oxton, Jane & John *
Paige, Amanda
Pantzke, Gerald & Kathleen
Parries Family
Parsons, Sarah
Patton, Alice
Pauly, Jill & Jonathan
Pederson, Barbara & Bruce
Pence, Glenn & Sandra
Pennertz, Julie
Petersen, LaWayne & Pam
Peterson, Jeff & Lyn
Peterson, Jeff & Stephanie
Peterson, Nelia
Peterson, Ruth
Piepenburg Family
Piepkorn, Cindy
Pietrowski, Becky & Greg *
Piza, Linnea & Manuel *
Plath, Jane
Plumhoff, Matthew, Jinae & Family
Porter, Aaron
Portz, Jay & Kris
Putnam, Aric & Laurie
Radtke, Jenna
Rajala, Nikki
Ranweiler, Jennifer
Reck, Jerry & Jane
Reigstad, Greg & Janet
Reisinger, John & Kathy
Reker, Jennifer & Kevin
Reuter, Nicholas & Bernice
Ritter, Debra *
Rivera-Reyes, Yadaira
Robak, Trista
Roehl, Rosemary & Frank
Rolph, Amy
Roquette, Jan
Rothstein, Erich & Jessica *
Ruis, Jon & Joy
Sakry, Terry & Diane *
Sandbur Acres
Santiago DeFord, Heidi & Feliciana
Schaefer, Victoria
Scharnweber, Amber
Schelske, Patsy R. *
Scheuerell, Bob & Judy
Schiffler, Bernie & Dennis *
Schleif, Keryn & Thomas
Schlueter, Jill
Schneider, Abby & Craig °
Schoenfelder, Jackie & Ron
Schoenleben, Barbie & Jeff
Schroeder, Rebecca & Todd
Schumacher, Sarah
Severson, Carol
Shaddrick, Kelley
Shelander, Diane
Sidmore, Andrea & Frederick
Simmons, James, Michelle, Ella, Molly & Autumn *°
Simonson, Lynn
Sliter, Sara & Greg
Smith, Brenda
Solheim, Dave & Jean *
Sorell, Jan
Sovada, Rick & Sue
Spah, Adam & Brittany
Staneart, Timothy *
Starich, Paulson
Stark Engineering *
Statz, Angel
Stavrum, Dick & Perian *
Stenberg, Paul & Amanda*
Steve Kron & Matthew Erlandson – Kron & Erlandson Family Dentistry
Stewart, Carolyn & Eric
Stiegel, Andy & Kirsten *
Stoering, Anita & Tyler
Stone, Linda
Strandemo, Barb & Gary
Stupar, Karen & Pete
Summers, Marcia *
Swanson, Emily & Willie *°
Swanson, Jill
Symalla, Joe & MaryAnn *°
Tetrault, Greg & Cathy
The Rusty Pick *
Theisen, James & Carol
Thell, Joleen
Thielen, Dan & Diane *
Thier, Leah & Chad
Thompson, Chris & Sarah
Tillman, Kary, Scott, Morgan & Grace *
Timmerman, John & Molly *
Trettel, James & Sandra *
Tritabaugh, John & Laurie
Turnow, Caryl *
Unger, Jennifer
Vangsness, Kelly
Vetter, Brian & Megan
Vick, Charles & Carol
Voeller, Sharon °
Voigt, Karla & Larry *
Vosen, Judy & Thomas *
Wagenius, Kirsten
Wagner, Gordon & Mary Kay *
Wakefield, Dallas F.
Walker, Mari
Watson, Dan & Jessica *
Waytashek, Jeff & Jill *
Weitz, John & Sue *
Welander, Linnea & Sean
Weldon, Derik & Nancy *°
Welle, Andy & Nicole *
Welle, Rose
Wells, Christy
Wendel, Mike & Kathie
Weno, Martha *
Wenz, Natalie
Wesenberg, Janell & Jason
Wessels, Jackie
Westby, Eloise & Jerry *
Wetterling, Jerry & Patty
Weyrens, Hugo & Rita *
Whipple, Steve *
White, Allison
Whitehead, Jennifer
Wild, Carol & Lonny *
Williams, Sandra Q. *
Windfeldt, Beth & Greg
Wolfe, Ellie
Wollersheim, Jeremy & Ashley
Wynnemer, Linda *
Zabinski, Nancy & Robert
Zierden, Stacey & Jason
Zieske, Matthew & Holli, in honor of Joel & Aimee Miron *
$50-$99
Alm, Micah
Anonymous
Arndt, Beverly & Gery
Backes, Darlene
Backes, Sara & Timothy
Bacon, Royce
Bain, Savanna & Mitch
Berg, Kelly
Berger, Dave & Richards-Berger, Brandi *
Bergstrom, Patricia
Binder, Annette
Birkland, Marilyn
Bjorklun, Gene & Mary Margaret *
Blissenbach, Becky & Jonathon
Bohn-Gettler, Chris & Kate
Borgert, Sharon & David
Boulka, Gretchen T.
Brambrink, Juliet & Hailey
Braun, Kelly
Brewster, Mary Jane & Roger *
Byram, Deborah
Calhoun, Tamara
Carlson, Mata
Carlson, Peggy
Carlson, Sandra & Bruce
Chmielewski, Mary
Christopherson, Lois
Churchill, Monica
Colberg Family
Comstock, Emily & Jay
Crouse, Katrina & Matthew
Crue, Kelly
D'averill, Kari
Daubanton, Mary *
DeLong, Jeanette & Leonard
Dietz, Trina & Eric
Dombrovski, Mary
Dvorak, Erica
Eibes, Sara & Tom
Fahey, Barry & Jessica *
Felling, Jodie, Mark & Grace
Fitzharris, Pat
Fleischhacker, John
Fleming, Denise
Flynn, Beth
Folkerts, Nicole
Ford, Jerry & Kreitlow, Marienne *
Friese, Toni
Fronden, Karna
Funk, Bonnie & Rick
Gadacz, Angela & Keith
Gerads, John
Gerard, Ara
Gertz, Tanya & Faust
Geyer, Gail
Giese, Teresa
Gordon, Tracy
Grachek, Sara & Mihalek, Jim
Gruber, Rachel *
Guzman, Amber & Ricco
Hammond, Victoria
Hansen, Wendy & Roger *
Hanson, Brad & Lisa *
Haskamp, Anne
Hayes, Ann
Heinen, Caitlyn
Henry, Jim & Patty
Herbig, Evonne
Hergert, Tom
Hermans-Miller, Lindsay & Miller, Ryan
Hochhalter, Cheryl
Hoehn, Ann & Flenner, Erin
Hoeschen, Tracy L.
Hogenson, Cynthia & Erick
Holman, Andrew, Carter, Cooper & Maxwell
Holthaus, Michelle
Hruska, LaVern
John, Gareth & Metzo, Christine °
Johnson, Betty *
Johnson, Filip & Jackie
Johnson, Janelle *°
Johnson, Murdoch & Tuff, Dianne *
Kath, Kathy *
Keating, Carissa
Keller, Rachel & Josh
Kieser, Don & Mary Anne *
Kigin, Marie
Kimball, Sharon & William
Klaverkamp, Debra
Konz, Elisha
Koscielniak, Margaret & Donald
Krebs, Judy
Krebsbach, Sherry
Laib, Pat & Mary
Larsen, Margaret
Lawrence, Kris & Schumann, Rob & Family *
Legatt, Melanie
Lehman, Christopher & Sampada
Lewandowski, Janel & Tom
Listug-Lunde, Dane & Lori *
Lolmasteymaugh, Ken & Rachel
Lommel, Geraldine
Loy, Leanne
Martin, Gretchen & Reller, Kevin
McGowan, Linda & Tom *
Meemken, Patrice
Meier, Anders & Molly
Mersinger, Hannah
Meyer, Alexis & Nathan
Mix, Rebecca
Moeller, Diane & Ralph
Monahan, Paula *
Mork, Tina & Ryan
Morris, Ellen & Ryan *
Murfin, Walt
Nelson, Barb
Nelson, Joel & Ann
Nelson, Margaret & Justin *
Nelson/Stark Family
Nemanich, Jerome & Kris
Nessa, Jill
Neumann, Myrel
O'Malley, Robert A.
Ohlenkamp, Mark & Melinda
Olson, Isaiah & Jennifer *
Opatz, Mary Cheryl
Orn, Josh & Whitney
Outhwaite, Ariana & Beckett
Paavola, Jennifer
Parker, Jessica & Matthew
Peterka, Pamela
Peterson, Michelle
Pflipsen, Katherine
Pierce, Joleen & Dustin
Piggush, Yvette
Porter, Minto
Proell, Mary
Quade, Deanna & John
Quick, Mary
Rebeck, Tomoko
Reid, Denise & Keith
Reiter, Jessica & Wayne
Rethmeier, Dan & Mary *
Roelofs, Debra
Romosz, Becky
Roske, Lisa
Rothenberg, Stu
Rud, Amber & Ricky
Russell, Lorea
Ruzanic, Rachel & Ted
Schaap, Robine
Schaefer, Jennifer & Scott
Scharf, Lisa & Ted
Scheskie, Derek & Kristi
Schmidt, Chris & Melanie *
Schmidt, Shari *
Schoenherr, Laura
Schroeder, Jennifer
Schulte, Rose
Schumann, Angela & Matt *
Sheesley, Florence & Gerald *
Smetana, Tracy
Soltis, Patricia & Randy *
Spellacy, Anita *
Steffes, Melissa
Stegman, Brian & Tanya
Stellmach, Jan
Steman, Suzanne & Tom
Swanson, Gretchen *
Thiessen, Maggie & Ronald
Thompson, Ellen *
Toepfer, Karen & Tony *
Town, Aggie
Unger, Maureen
Vachal, Jay & Melody *
Verkinnes, Gary & Wendy
Vinje Stark Family
Vouk, Lisa & Frank
Wallinga, Eve & Gary *
Watkins, Betsy & Shawn
Weatherz, Tia & Brandon *°
Weber, Kari
Wenz, Deborah
Weyer, Valerie
Whitney, Trina
Williams, Jasmyn
Witte, Debbie & Richard *
Wortham, Angela
Zack, Craig & Jessie *
Zetterlund, Judy & Allen
GREAT donors January 1, 2020 – March 31, 2021
Donors who have given 3 or more years * | Monthly sustainers °