Little Shop of Horrors Program
Live theatre is back!
Ah, to be back on the Paramount stage! This is an incredible venue with so many stories. The walls, if they began talking, could never tell them all because we keep feeding them new tales…
I adore the Paramount and am happy to be back with a show that I have always loved: Little Shop of Horrors. It has comedy! Fantasy! A love story! And a little bit of humanity that all of us can fess up to — the process of justifying small questionable actions by relabeling them as acts of love or a necessary means to an end. Sort of like bribing your toddler with a snack at the store or ignoring a small toothache by chewing on the other side of your mouth, sometimes make choices that seem innocent enough short term but end up planting the seeds of unsustainable coping methods that grow into bad habits long term. (And in some cases, lead to a purse full of treats and a toddler full of sugar every time he leaves the house… but I digress).
You can clearly tell by now that I like to draw parallels – well, what better way to think of that habit we should break than to analogize it with a giant blood thirsty plant that will eventually come for you too?!? Stop feeding it! (See? There's a life lesson at the root of every story. Even the ridiculous ones.)
Ok, bad puns aside, I'll leaf you with this: Thank you for being here and for letting GREAT Theatre's stories be a part of your life's tapestry. Enjoy the show!
Cassie Miles
Board President, GREAT Theatre
---
Who knew success could come with nasty messy strings? – Seymour, Little Shop of Horrors
When developing the vision and concept for this show it was important to me to find a personal way in. Little Shop of Horrors is iconic to say the least, with beloved songs and characters that have garnered a cult following. I knew right away I wanted to breathe new life into this show because I believe that is what the theatre world needs. So, I read the script like a new work to find a story I could get behind. It read to me very dark and moving. It reminded me of Faustian legend, where a man sells his soul out to the Devil in exchange for fortune. I saw the environment surrounding these characters as reminiscent of my time living in Chicago and Seattle. This production explores the deep underbelly of the show's dark humor and the action that occurs and presents it simply and honestly.
What does Audrey II represent? This is a question I've asked myself a lot in this process and one that is up for interpretation. I invite you to also ponder this. Without a doubt the forces of this seemingly innocent plant are strong. Humans are subject to temptation each and every day. It was important to me that Audrey II's growth drives the transformation of this show and overtakes the inhabitants of Skid Row.
If anything, a lot of the themes of this show harken to the illusion of the American dream. What was it all for when you finally get what you've always desired? What did you lose in the process? What did you gain?
Humanity is messy and I really wanted to push the idea that the characters in this show are not just mere caricatures, nor are they all good or all bad. Seymour is layers beyond just a "nerdy clerk", and Audrey is deeper and stronger than her poor circumstances suggest. The heart cry of this show I believe happens during Skid Row, when Seymour sings "Someone show me a way to get out of here". This resonates when we consider our current circumstances: civil strife, a pandemic, and economic collapse. These are national issues we are all navigating and I'm confident at some point we have asked that very same thing that Seymour does: "Show me how and I will, I'll get out of here."
My hope is that you come away from show with an image you can personally connect to—be it the way a character goes about the world, or a simple set piece that reminds you of a city you've visited.
I challenge you too, dear audience member, as I did when I first read this show, to watch this production with fresh eyes. I think you will be amazed by what you will take away.
Nastacia Guimont
Director of Little Shop of Horrors
Corporate Support for Little Shop of Horrors comes from: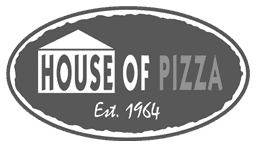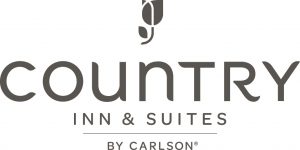 A MATCH MADE IN MUSICAL HILARITY HEAVEN
Little Shop of Horrors is a screamingly funny, gleefully twisted, out-of-this-world hit musical! Originally released for film in 1960, this cult classic debuted live on stage in 1982 and was then most famously reimagined for the silver screen in 1986, starring Rick Moranis.
Seymour is a nerdy floral clerk with a knack for plants, but not much else. However, one peculiar plant he's tending might just be his ticket to fame, fortune – and the girl of his dreams. There's only one teeny, but GROWING, problem: This plant has an unquenchable thirst for the red stuff (type O, A, or B… he's not picky)!
This production is approximately 1 hour and 45 minutes long with a 20 minute intermission.
CONTENT ADVISORY: This show contains blood and gore, adult language, violence, sexual references, and crude humor.
Character List
Jacob Beckius – Orin, Mrs. Luce Bernstein, Skip Snip, Patrick Martin, Wino
Rick Cicharz – Mr. Mushnik
Ashleigh Cola – Chiffon
Kylee Crews – Ronnette
Otto Klemp – Seymour
Mackenzie Krueger – Audrey
Luis Maldonado – Audrey II
Jay Ramos* – Voice of Audrey II, Wino, Customer
Mitchell Schulte** – Voice of Audrey II, Wino, Customer
Lily Truebenbach – Crystal
Orchestra
Sean Jacobson – Piano
Jake Hagedorn – Guitar
John Tetrault – Bass
Buddy King – Drums
Crew
Alyssa Euteneuer – Wardrobe Crew
Marc Hargraves – Stage/Props Crew
Ross Harris – Fly Rail/Stage Crew
Tiffany Lambert – Props Crew
Alvina Lieser – Wardrobe Crew
Issy Lieser – Follow Spot Operator
Julie Ann Ripp – Light Board Operator
Anthony Shrock – Follow Spot Operator
Hillary Vermillion – QLab Operator
Summer Welch – Wardrobe Crew
*Jay Ramos will perform September 17th through 19th
**Mitchell Schulte will perform September 10th through 11th
Cast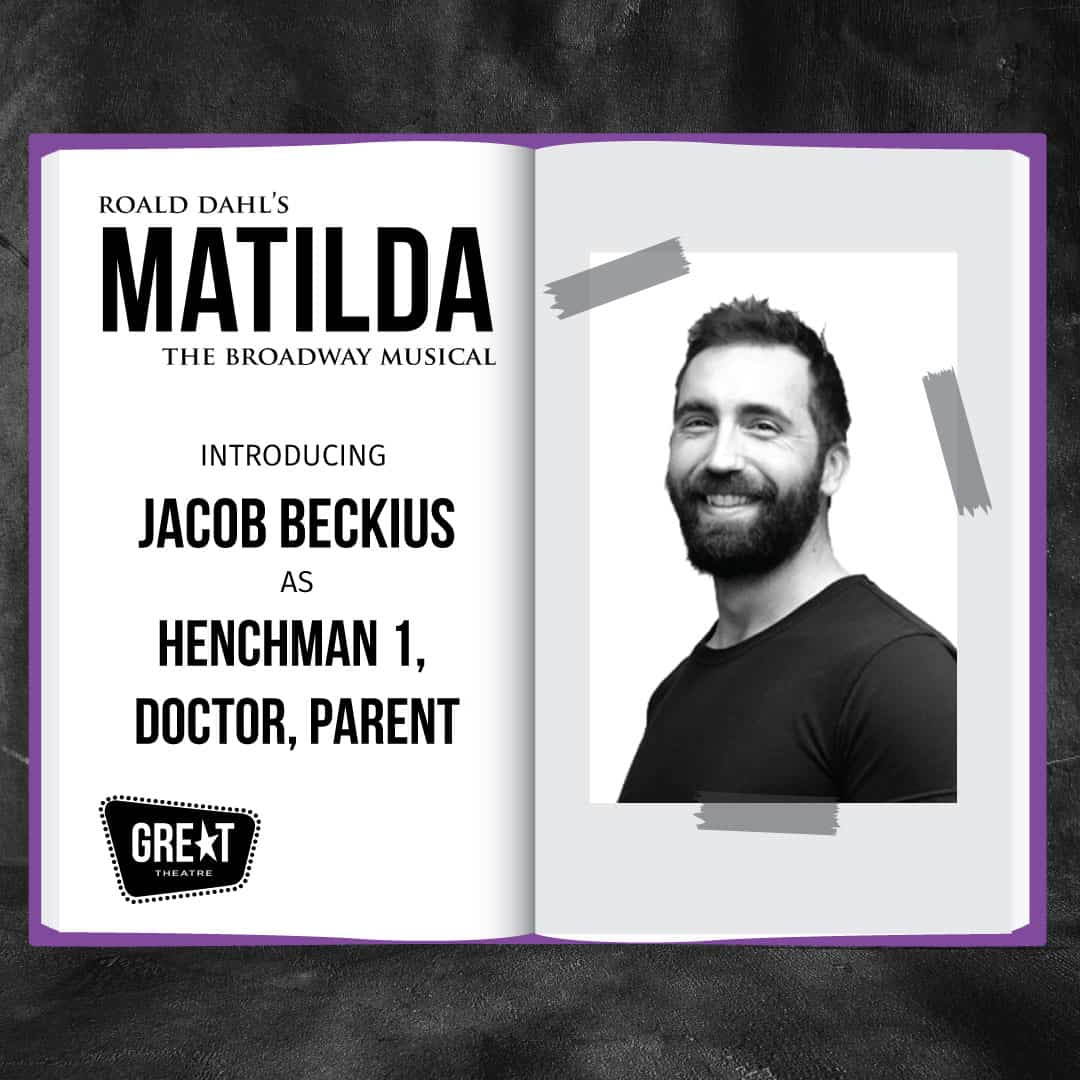 Jacob Beckius
Volunteer Actor
Jacob Beckius is employed at Viking Coca-Cola, and has been in many shows, such as Rocky Horror Picture Show and with GREAT Theatre, Chicago and Little Shop of Horrors. For fun, Jacob likes cooking, video games, biking, and constructing Legos.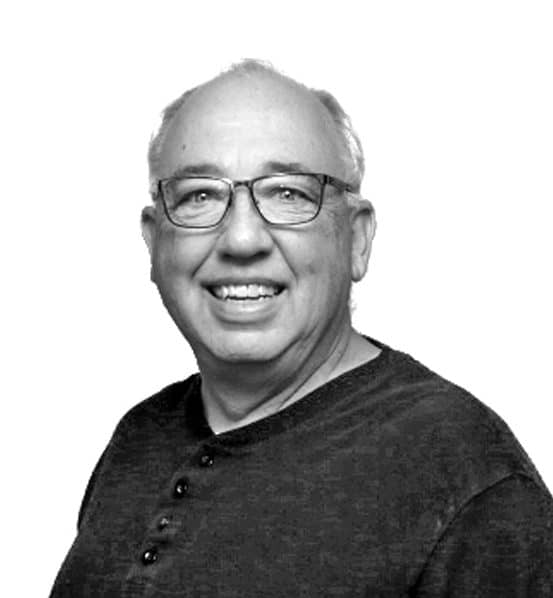 Rick Cicharz
Volunteer Actor
Rick is a retired middle school teacher. He taught and directed at Sartell Schools for over 25 years. Rick has been in many GREAT productions including Westside Story, Annie, Tarzan, The Laramie Project, and many more. He has also directed GREAT's productions of Les Miserables and Ragtime. Rick also enjoys fishing, traveling, and gardening.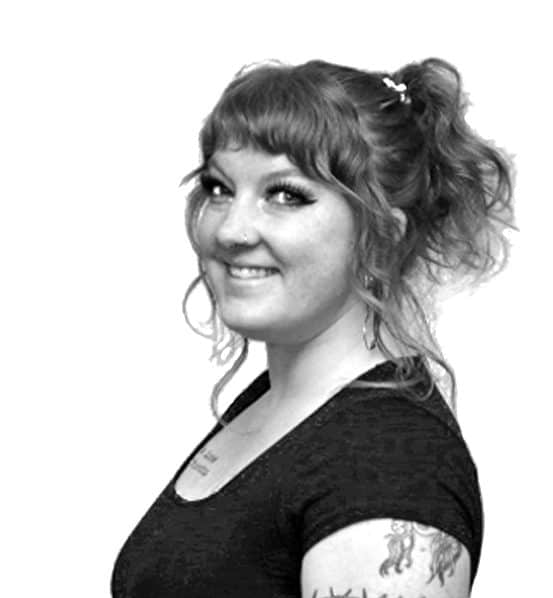 Ashleigh Cola
Volunteer Actor
Ashleigh is employed with Procoore Technologies. She enjoys musical theatre, food, and antiques. Little Shop of Horrors is Ashleigh's GREAT debut!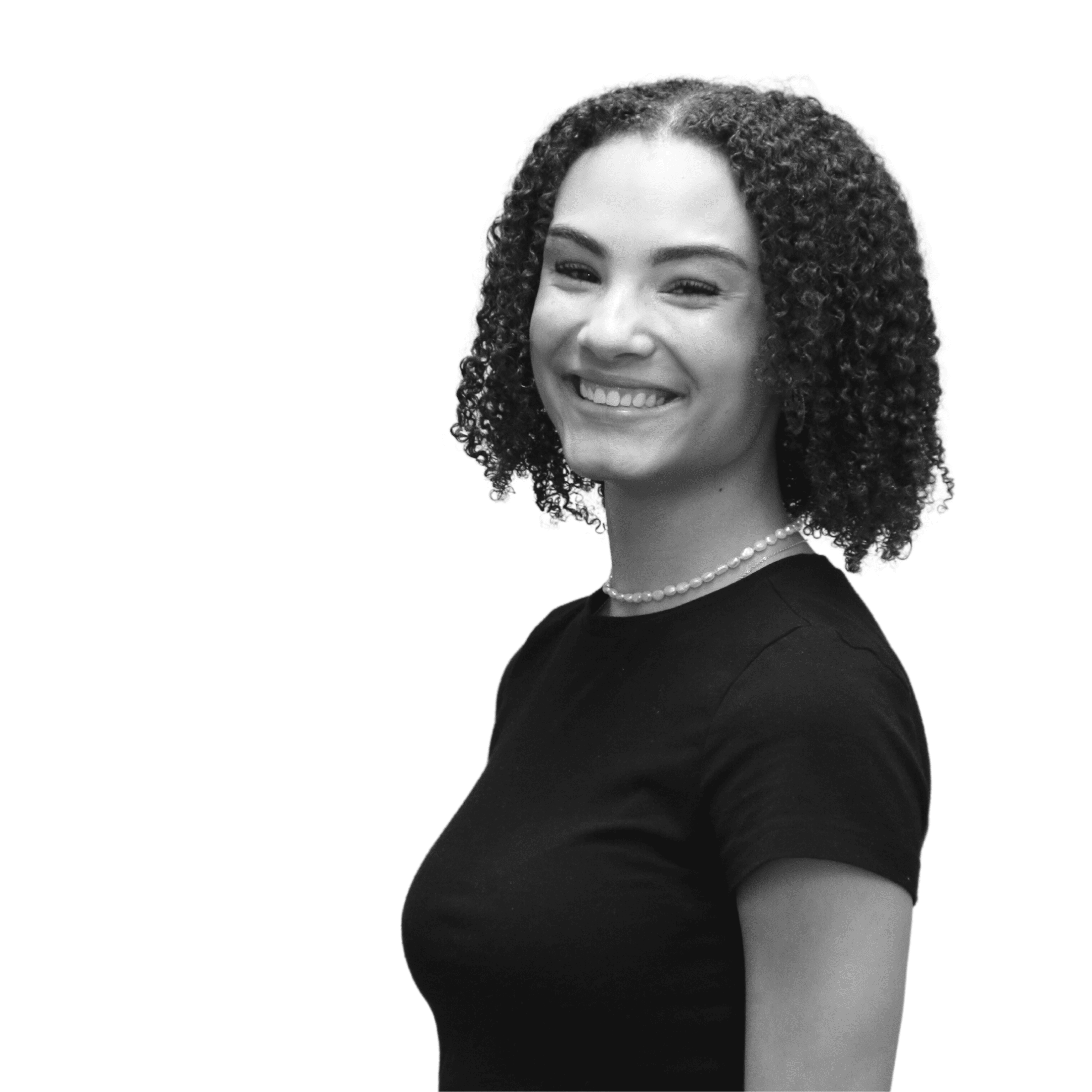 Kylee Crews
Volunteer Actor
Kylee Crews (Tina, Ensemble) is an Honors student at St. Cloud State University, double majoring in Spanish and Early Childhood Education. She has been in GREAT productions of Little Shop of Horrors, Grease, and Legally Blonde. For fun, Kylee likes to read and cross-stitch.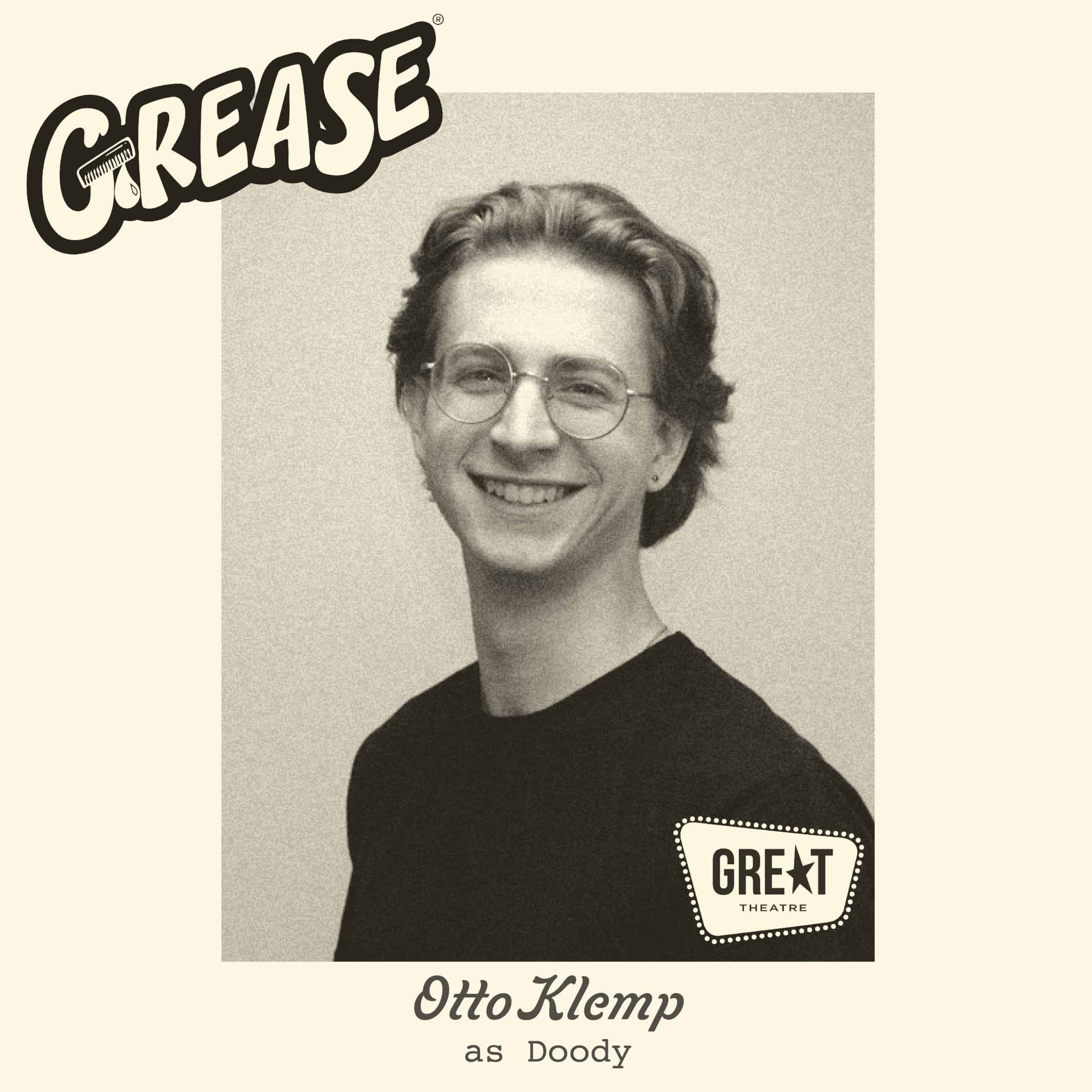 Otto Klemp
Volunteer Actor
Otto Klemp works as a Shift Supervisor at Starbucks, and plans on attending Webster University's Performing Arts Conservatory for his BFA in Musical Theatre. In his spare time, Otto enjoys skydiving and rock-climbing. He has been in Little Shop of Horrors, The Sound of Music, and Mamma Mia!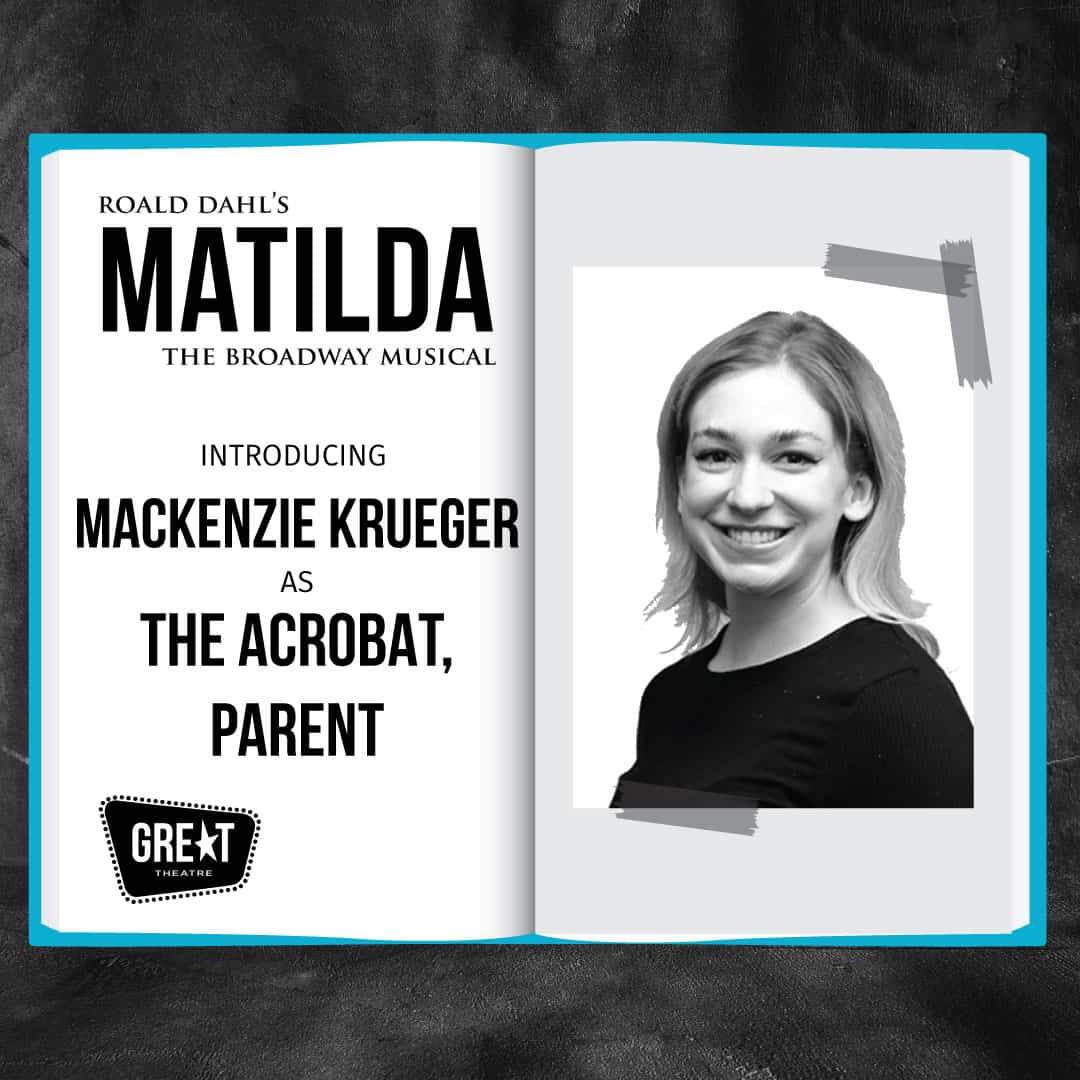 Mackenzie Krueger
Volunteer Actor
Mackenzie Krueger is a server at Granite City and enjoys weight training, animals, Tik Tok, and friends! She has been in a great deal of shows, including GREAT productions of Shrek, Sister Act, and most recently, Little Shop of Horrors. Mackenzie is thrilled to put her Musical Theatre major to work in productions like Matilda now that theatres are returning to in-person performances!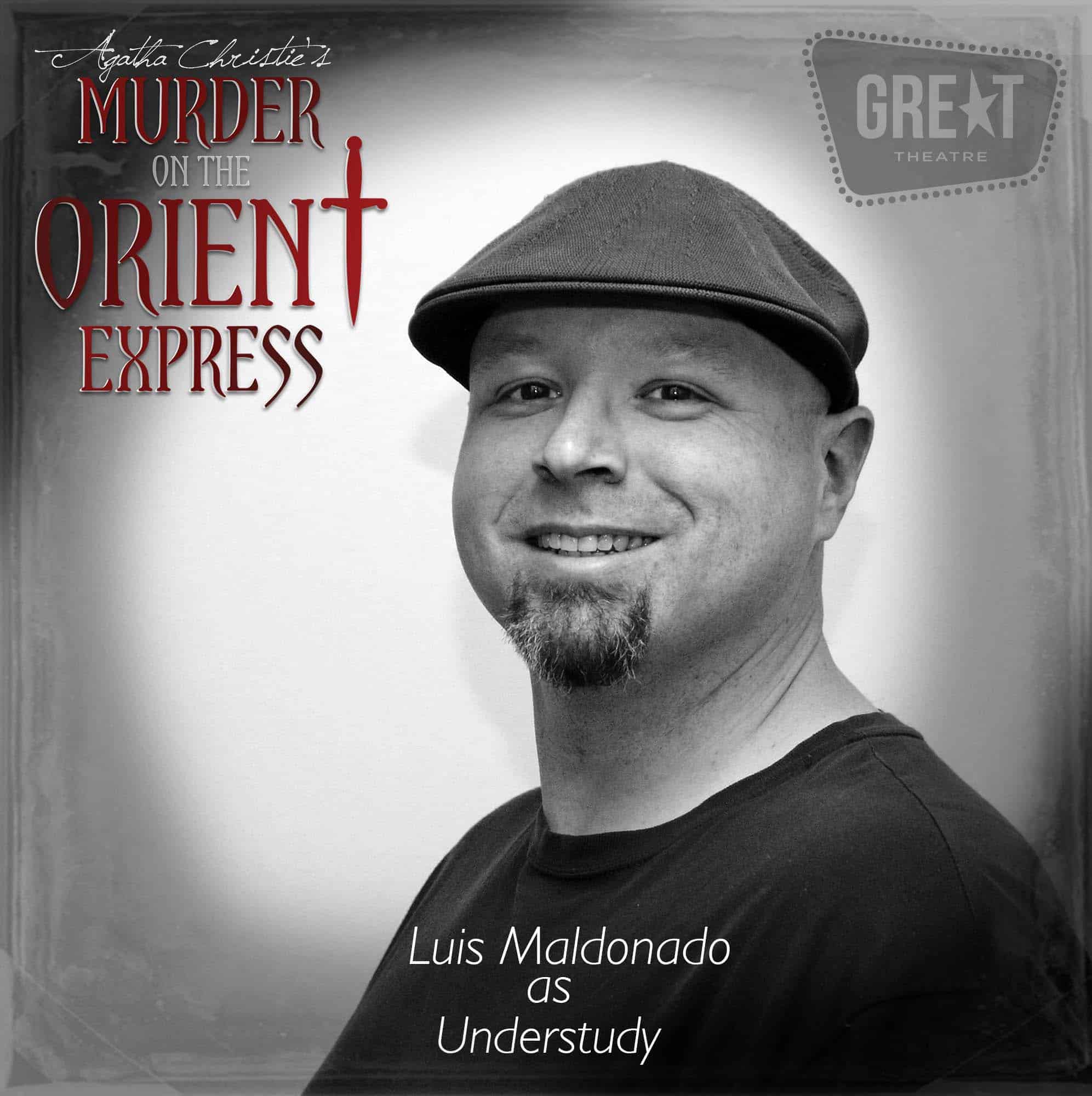 Luis Maldonado
Volunteer Actor
Luis Maldonado is an Electrical and Controls Engineer at Central McGowan. He enjoys community theater, watching movies, listening to all kinds of music, video games, and building halloween animatronics. Agatha Christie's Murder on the Orient Express has been an opportunity for Luis to hone his vocal skills in the form of accents! He has appeared in numerous GREAT productions including The Wiz, Guys and Dollz, and Into The Woods.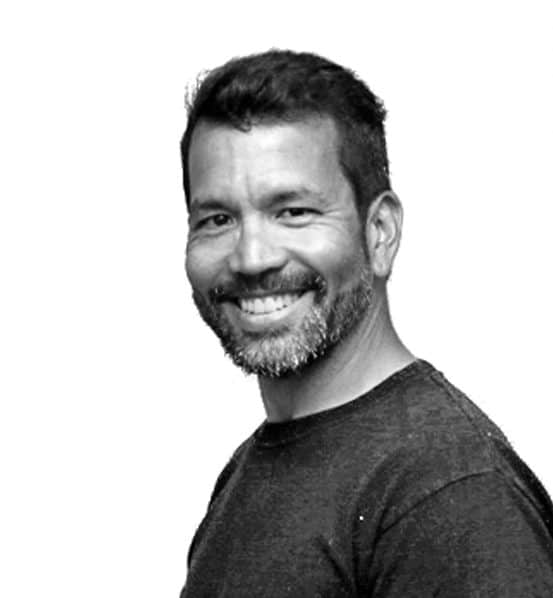 Jay Ramos
Volunteer Actor
Jay Ramos is a self-employed attorney. He enjoys hanging out with his family, performing, and traveling. Jay has been been involved in theatre for 35 years! He has appeared in GREAT's productions of Aladdin, A Christmas Carol, Sasparella Trauffea is Dancing!, and Sherlock Holmes as well as many other community and professional theater productions throughout southern and central Minnesota.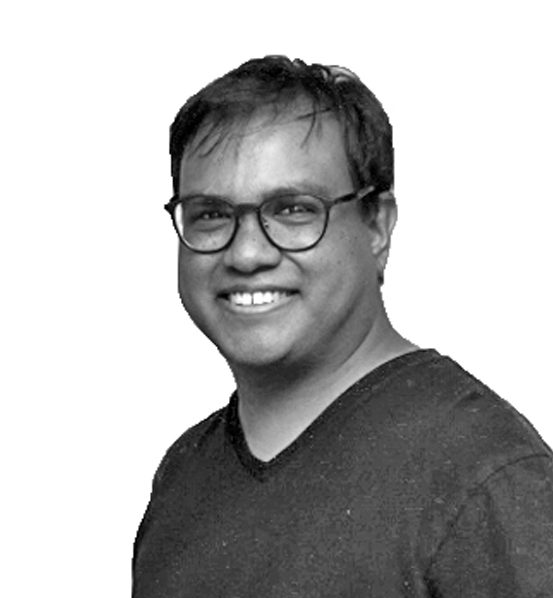 Mitchelle Schulte
Volunteer Actor
Mitchell works with Carl Zeiss Vision and enjoys writing, singing, spending time with his children, and playing Dungeons and Dragons. Mitchell has appeared in Fiddler on the Roof and is excited for his GREAT Debut with Little Shop of Horrors!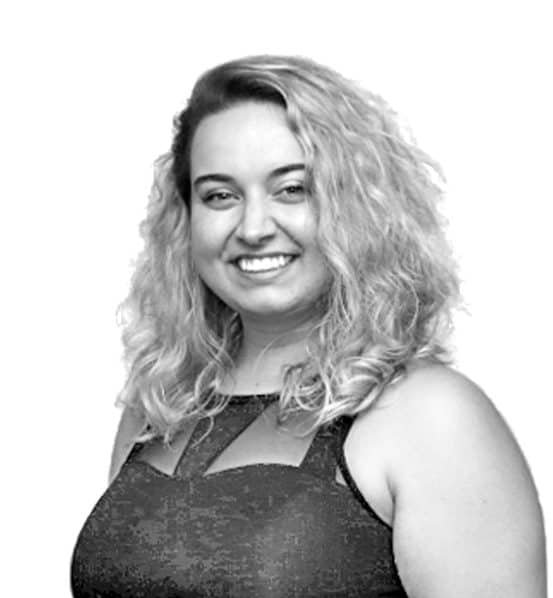 Lily Truebenbach
Volunteer Actor
Lily is a dance instructor at the Northern Starz Center for the Performing arts as well as a student at Anoka-Ramsey Community College. In her free time, Lily enjoys dancing, singing, acting, writing songs, listening to music, going for walks, and cooking. She has been in many shows including Midsummer Nights Dream, Cats, Shrek the Musical and more! Lily also starred as Velma Kelly in GREAT's producing of Chicago.
Act I
Prologue………………………………………………………. Orchestra
Little Shop of Horrors……………………………. Urchins (Crystal, Ronnette, Chiffon)
Skid Row……………………………………………………….. Urchins, Seymour, Audrey, Mushnik, Winos
Da Doo…………………………………………………………… Urchins, Seymour
Grow for Me…………………………………………………. Seymour
WSKID Radio Jingle……………………………….. Ensemble
You Never Know……………………………………….. Mushnik, Seymour, Urchins
Somewhere That's Green……………………. Audrey
Closed for Renovation…………………………… Seymour, Audrey, Mushnik
Be a Dentist…………………………………………………. Orin, Urchins
Mushnik and Son……………………………………… Mushnik, Seymour
Sudden Changes………………………………………. Seymour
Git It…………………………………………………………………… Audrey II, Seymour, Urchins
Now (It's a Gas)……………………………………………. Seymour, Orin
Act 1 Finale …………………………………………………… Urchins, Audrey II, Seymour
Intermission
Act II
Entr'acte…………………………………………………………… Orchestra
Call Back in the Morning …………………….. Seymour, Audrey
Suddenly Seymour…………………………………… Seymour, Audrey, Urchins
Suppertime…………………………………………………… Mushnik, Seymour, Audrey II, Urchins
The Meek Shall Inherit……………………………. Orin, Seymour, Urchins
Sominex/Suppertime Reprise……………. Audrey, Audrey II, Seymour
Somewhere That's Green Reprise……. Audrey, Seymour
Death of Audrey………………………………………….. Urchins
Finale………………………………………………………………….. Ensemble
Production Team
Nastacia Guimont – Director
Hillary Vermillion – Music Director
Desireé Clark – Choreographer
Katie Bruender – Assistant Choreographer
Rich Kimmerle – Scenic Designer & Assistant Technical Director
Colin Jarrell – Technical Director
Bonnie Bologna – Prop Designer
Aaron Porter – Co-Lighting Designer
Matthew Morris – Co-Lighting Designer
Ricky German – Costume Designer
Edith Moreno – Costumer
Jessica Mancini – Costume Shop Manager
Steve Sanders – Sound Designer
Matthew McAvene – Puppet Designer
Nick Loweree – Production Stage Manager
Caelin Clark – Assistant Stage Manager
THANK YOU!
In addition to our corporate sponsors, donors, and volunteers, we wish to extend a special thank you to Northway Dental Associates and Joseph Bologna.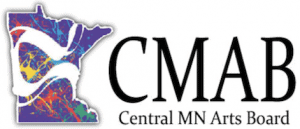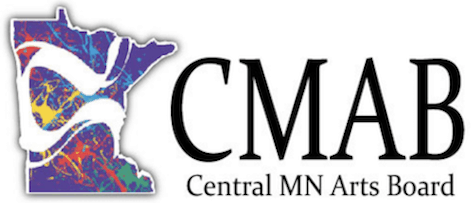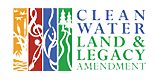 This activity is made possible by the voters of Minnesota through a grant from the Central MN Arts Board, thanks to a legislative appropriation from the arts and cultural heritage fund.
---
GREAT Donors
GREAT donors Month day, 2020 – Month Day, 2021
Donors who have given 3 or more years * | Monthly sustainers °
1 Better
Aadland, Sally & Tim
Abercrombie, Cindy *
Adventure Creative *
Ahles, Karen & Rick *
AIS Planning – Juilfs, Cathy & Darren *
Ajayi, Adeyoola & Oluade *°
Algoe, Dave & Jan *
Alm, Micah °
Amazon Smile Foundation *
Amosson Carlson Family Fund of the Central Minnesota Community Foundation *°
Amundson, Matt
Anderson, Benjamin & Tiffany *°
Anderson, Bruce & Susan *
Anderson, Sandy
Anderson, Solveig & Krafnick, Ed
Anderson, Suzanne *
Anonymous *
Arndt, Beverly & Gery
Arnzen, Marianne & Rick *°
Ayers, Linda
Backes, Darlene
Backes, Sara & Timothy
Bain, Savanna & Mitch
Barbara & Dennis Gregory Family Fund of the Central Minnesota Community Foundation *
Baron, Sue
Barrett, Jeanine & Micah
Barth, Daniel & Hokan, Raine
Bastien, Becky & Schlough, Mike *
Bates, Marge *°
Bauer, Kristen & Josh
Bauerly, Helga & Rick *
Becker, Emily
Becker, Liz & Monty
Becker, Lori & Mike
Beckmann Kids *
Bedard, Caren *
Behrends, Jessica M *°
Bellmont, Bob & Karen *
Bellmont, Don & Nancy *
Benschoter, Bonita & John *
Beretta, Dante & Jaimie *
Berg, Dorothy
Berg, James & Kruger, Mary *
Berg, Lisa *
Berg, Ruth
Bidinger, Rory & Tiffany *
Binder, Annette °
Biorn, Deborah *
Bird, Howard & Shirley
Bisek, Ginny & Jim *
Bjorklun, Gene & Mary Margaret *
Bjorklund, Byron, PegAnne & Megan *
Bleam, Jeffrey & DeBlieck, David *
Blenkush, Micki & Michaels, Dan*
Blesener, Rose & Daly, William *
Blissenbach, Becky & Jonathon
Blixt Family
Bobeldyk, Karen
Bobick, Andi & Mike *
Bochonko, Coca & Springer, Mark *
Bodien Family
Boesen, Chris, Staci, Brenden & Nathan *
Bohn-Gettler, Chris & Kate
Bollig, Deb *
Bologna, Bonnie, Steve & Family *
Bolton, Aaron & Nicole
Borgert, Sharon & David
Boulka, Gretchen T.
Bourassa, Adam & Lauren
Bowden, Paul
Boyle, Phil & Kris
Brambrink, Juliet & Hailey
Brenna, Cindy
Brenny Transportation – Brenny, Joyce & Todd *
Brewster, Mary Jane & Roger *
Brinkman, David & Debra *
Brinkman, Harold & Marilyn *
Broker, Julie & Mike
Broker, Paris & William *
Brown, Linda
Brown, Phyllis M. *
Bruner, Linda
Brunsvold, Elizabeth
Buettner, Lori & Ralph *
Buhl, Dave & Elizabeth
Bunting, Dannielle *
Burchill, Mary
Bush, Bonnie *
Busse, Brad *
Buttweiler, Patricia
Byram, Deborah
Calantoc, Mary & Hanks, Kevin *°
Cameron, Darryl & Karen *
Capital One Services LLC
CAPmation Foundation
Carlin-Goenner, Mary *
Carlson, Peggy & Nielsen, Chuck
Casey, Kathy
Cash, Brian & Karen *
Cheever Family
Childs, Mark & Amy
Chmielewski, Mary
Christensen, Kathryn & Derrick
Christenson Family *°
Cicharz, Pat & Rick *
Clancy, Lindsey & Jeff
Clark, Doug & Tarryl *°
Clarke, Rachel & Caelin *
Coborn's
Colberg Family *
Coldspring *
Colgan, Teresa & Tim *
Colville, Dina *°
Como, Paulette & Tom *
Cossairt, Melissa
Cotton, Dan & Elaine
Counselor Realty – Aaron Trompeter *
Crafts Direct – Schlecht, Diane & John *
Cragle, M.D., Beth & Stephen P. *
Crilly, Emily
Crouse, Katrina & Matthew
Crue, Kelly
Cummings, Beth & Michael *
Cuperus, Sara & Shane
Curtis, Jessica
D'averill, Kari
Dahlen, Kent & Suzette *
Dahlstrom, Bethany
Dale Gruber Construction *
Danielson, Michele
Daubanton, Mary *
Dauer, Eileen & Brian *
Davick-Halfen, Kris
Davis, Mary A. *°
Day, Jennifer
Dearking, Amy & Eric
Decker, Heather
Deland, Tami
DeLong, Jeanette & Leonard
Dennis Smith Training – Smith, Denny & Pat *°
Derr, Rebecca
Dick & Mimi Bitzan Family Fund of the Central Minnesota Community Foundation *
Dinndorf, Steve & in memory of Joyce, Linda & Louie Dinndorf
Dolan, Janet
Dombrovski, Mary
Domek, Robert *°
Don Helgeson & Sue Shepard Fund of the Central Minnesota Community Foundation *
Donnelly, Beth & Kevin *
Doom, Jennifer & Ben
Dorothy C. Becker Fund of the Central Minnesota Community Foundation *
Dorrie & Scott Larison Fund of the Central Minnesota Community Foundation *
Dorsher, Joanne & Paul *
Dorsher, Patricia *
Dorsher, Steven *
Douvier, Brenda & Steve *
Droll, Becky & Brock
Duffy, Brendon & Megan
Dumonceaux, Erik & Melissa °
Dupla Family
Durrwachter, Krista & Kurt *
Dvorak, Erica
Dyer, Robert & Rochelle
Edeburn Family
Egeland, Deb *
Ehlen, Charles
Eilers, Mary
Elg, Marsha & Ronald
Ellis, John & Sara *
Engel, Greg & Susan
Epsen, Kayla *
Erickson, Chris & Shelby *
Erickson, Debbie & Jason *
Erickson, Sara *
Ernst, Patricia & Chuck
Essig/Warren Household
Euteneuer, Jennifer, Chris, & Kaylee *
Executive Express – Logeman Family *°
Fabian, Sandra & Tom
Faith, Andrew & Dru Ann *
Fark, Dan & Jane *°
Fasen, Deb & Bill *
Feigh, Alison *
Feigh, Elizabeth
Felling, Jodie, Mark & Grace
Felsch, John & Christina
Fenlason, Karen & Tom
Feriancek, Michele *°
Finlayson, Karen & Loren *
Finlayson, Max *
Fischer, Anita
Fischer, Susan & Stephen
Fitzharris, Pat
Flaherty, Brian & Willow *
Flinck, Theresa & Engholm, Joel °
Flinn, Charles A. & Hayden, Elizabeth A. *
Flynn, Beth
Ford, Jerry & Kreitlow, Marienne *
Foster, Kimberly & Nicholas *°
Franzmeier, Martin & Paula *
Freudenrich, Layne & Oothoudt, Renae
Friedrich, Suzanne & Kuehl, Eric
Friese, Toni
Froehling, Marcia & Sandra *
Fromm, Donna & Jeff *
Fuchs, Catherine & Richard
Fuzak, Fred & Jyeton *
Gallagher, Michael & Mancini, Kateri *
Gammell, Ginny & John *
Gartland, Bob & Patti *
Gartner, Julie & Mark *
Gerads, John
Gerard, Ara
Gertz, Tanya & Faust
Giese, Teresa
Gilder, Lynnae
Gillman, Debra & Gerald
Glanz-Gambrino, Lori *
Goodner, Julie & Tim *
Gordon, Tracy
Gouker, David & Roberta
Grachek, Art & Barb
Grachek, Sara & Mihalek, Jim
Granite Equity Partners Fund, a Turn Key fund of the Initiative Foundation *
Great North Labs
Groetsch, Anne, Rick, & Paige *
Grones, Janet & Thomas *
Gustafson Berreau, Linda *
Hadler, Tracy & Stacey
Hageman, Diane & Stemper, John *
Hall, Angela *
Hall, Deb & Mark
Hammer, Kathi °
Hammond, Albert & Janice *
Hammond, Victoria
Hansen, Judy & Norm
Hansen, Karen & Carlen
Hansen, Wendy & Roger *
Hanson, Brad & Lisa *
Hanson, Scott & Charmaine
Harding, Darlene & Robert *
Hartmann, Jeanne & Tom *
Hastings, Jessa & Chris
Haugen, Keith & Susan *
Hawker, Lucinda *
Hedstrom, Rebecca
Heen, Dena & Mike
Hein, Barbara, Tom & Family *
Heinen, Caitlyn
Heinen, DeAnn & Matt
Helgeson, Karel & Michael *
Hemmesch, Eileen
Henderson, Nancy *°
Hengel, Joe, Tina, Riley & Reagan *
Henry, Jim & Patty
Henry, Patrick & Welter, Pat *
Hergert, Tom
Herman, Karen & Vince
Hermans-Miller, Lindsay & Miller, Ryan
Heusinkveld, Aaron & Jessica *
Hinkemeyer, Kent & Mary
Hinnenkamp, Ruth *
Hoehn, Ann *
Hoelscher, Brad & Megan
Hoeschen, Anne & Scott
Hoeschen, Stacie & Tad °
Hoffman, John
Hogenson, Cynthia & Erik
Holien, Chad & Kelsi *
Hollenhorst, Mark & Jane Ann *
Holmgren-Hoeller, Gayla
Holstad, Deborah & Katelyn**
Holtz, Phyllis
Hooper, Denise
Hornung, Dianne *
Hotz, Geri & John *
House of Pizza & Pacific Wok
Howard, Cheryl & Jeff
Howard, Laura
Hruska, LaVern
Hughs Photography *
Hughs, Braden & Lynette *
Hunter, Amy & Leinen, James
Hurrle, Mitchell *
Huston, Lucy
Illies, Jody, Marcy & Emily *
In memory of Kyle Weisbrich
Inkster, Bob & Chris *
Inkster, Brianna & John
Isaacson, Jolene & Harens, Mike
Isaacson, Kayley
Ivers, Gail
Jack Paulsen Home Specialties – Paulsen, Jack & Nancy *
Jacobs, Tracy *
Jacobson, Sean *
Jeff & Melinda Gau Family Fund of Central Minnesota Community Foundation *
Jendro, Sharon *
Jennissen, Kevin, Kayla, Eleanor & Stephen
Jeske, Nancy *
John, Gareth & Metzo, Christine *°
Johnson, Betty *
Johnson, Chet & Karen °
Johnson, Diane
Johnson, Ileen *
Johnson, Janelle *°
Johnson, Krister D.
Johnson, Laurie *°
Johnson, Mike & Ruth *
Johnson, Murdoch & Tuff, Dianne *
Johnson, Tonja
Johnston, Kaarin
Joul, Brenda & Steve *°
Kalthoff, Amy & Jim *
Kampa, John & Kathleen
Kaschmitter Family
Kath, Kathy *
Kay, Bonnie & Brian *
Keller, Jean
Keller, Rachel & Josh
Kendall, LuBell *
Kensington Bank *
Kiffmeyer, Clarence & Judy *
Kigin, Marie
Kiley, Jeni, Mike, Lexi & Briella *
Killoren, Peggy *
Kittok, Gerry
Klaverkamp, Debra
Klein, Karen & Rick *
Kline, Gerry
Kloster Collateral Resources
Knapek, Doris
Knoernschild, Nate & Ellen
Knutson, Sharon *
Koscielniak, Margaret & Donald
Kosloski, Christine & Mike *
Krebs, Judy
Krillan Inc. *
Kritzeck, Jami & Eaton, Pete
Kroll, Gerard & Taffy
Krueger, David & Pat *
Kruse, Karen *
Kudrna, Chris, Joanne & Family *
Kuhl, Donna *
Kuhlman, Brad & Ruth *
Kurtz, Janell & Morris
Kuzma, Susan *
Lacroix, Bill & Phyllis *
Laib, Pat & Mary
Lalley, Debra
Landman, Kirk & Jane
Laraway Financials, Inc.
Larsen, Margaret
Larson, Camilla & David
Laumeyer, Amy & Marty *
Lawrence, Kris & Schumann, Rob & Family *
Layne, Phillip & Sarah *
Lecy, Daryn & Jennifer *
Legatt, Karen & Mathew*
Legg, Allison & Jon *
Leigh, Cindy *
Leitch, Mary & Vernon
Lemke, Cindy *
Lenarz, Denise & Tom *
Lesnau, Brenda & Jesse
Lewandowski, Janel & Tom
Lieser, Alvina & Isidore *
Linnemeyer, Bruce *
Listug-Lunde, Dane & Lori *
Litterst, Drs. Judy & Larry
Loch, Jennifer & Jay
Lombardi, Joan & Paul *
Lommel, Geraldine
Lopez, Carlos & Clara *
Loven, Royal
Loy, Leanne
Luczak, Matthew
Lueck, Nancy
Maanum, Andrea *
Mahowald, John & Maryanne *
Maier, Chris & Mary *
Maiers, Amy & Joe
Maloney, Andrew & Sarah *°
Manar, Christopher & Katie *
Mancini, Jordan & Stacy *
Marco *
Marks Family *
Marston Ruhlman Family
Martin-Chaffee, Bill & Chip *
Martin, Gretchen & Reller, Kevin
Marty, Lucinda
Marushin, Patrick & Robin
Massmann, Susan Marie
Matthias, Mark & Ronda *
Mattick, Kristen & Thor *
Matzke, Jen & Bret
Maurer, Eleanor & Richard *
Mazacek, Joan
McAnally, Dan & Michele
McClelland, Lynn & Mike *
McClintock, Tamara *
McClure, David & Diane *
McFadzean, Liz & David
McGowan, Linda & Tom *°
McKeever, Darren & Sara
McLean, Angela & Tim
McMullen, Jo
MDO Periodontics PA *
Mechelke, Kate & Mark *°
Meers, Sue *
Meerschaert, JoAnn
Melby, David & Gloria
Melby, Jill & Weitzel, Paul *
Melis, Rachel & Galler, Robert
Menken, Julia *
Merchant, Lisa
Mersinger, Hannah
Meyer, Alexis & Nathan
Meyer, Cherrie & Dan
Meyer, Jed & Sara
Meyerhofer, John & Tammy *
Miles Psychological Services, LLC *°
Miller, Aaron & Jennifer
Miller, Allan
Miller, Dave & Kate
Millner, Jason
Miron, Aimee & Joel *
Mix, Rebecca
Moeller, Diane & Ralph
Monahan, Paula *
Moore, Jessica
Moreland, Judith
Morgan, Lee & Vicki *
Mork, Tina & Ryan
Morris, Ellen & Ryan *
Morris, George, Mary Kay & Family *
Morstad, Megan & Mickey *
Mosack, Nancy & Stan
Mrozek, Faye & Gary *
Muchow, William P. *
Muehlbauer, Roxanne *
Mueller, Nadine *
Muff, Ann & Murray
Mulder, Andy & Leslie *
Mullin, Laura & Michael
Mund, Merry C. *
Murray, Alec & Pauline *
Nacey, Gina & Priya *°
Nahan, Connie & Mike *
Nahan, Emily & Patrick
Nelson, Barb
Nelson, Craig & Debbie
Nelson, Joel & Ann
Nelson, Josh & Michele *
Nelson, Kay & Jim *
Nelson, Margaret & Justin *
Nelson, Pat *
Nessa, Jill *
Neubert, Janet & Marvin
Neumann, Myrel
Newiger, Brenda *°
Newstrom Family, in memory of Judi Newstrom *
Nies, Jason, Kim & Genet *
Nix, Stephanie & Jay
Noble, Sarah
Nohner, Steven *
Nordos, Suzanne & Jon
Norton Dando, Kendra & Michael °
Norton, David & LB
Noyes, Jonathon, Mardi & Alexa *°
Nunke, Jim & Mary *
Nyberg, Annette
Nystrom, Betty *
O'Hara, Mary *
O'Malley, Robert A.
Ohlenkamp, Mark & Melinda *
Olson, Jo Ann
Opatz, Mary Cheryl
Oswell, Larry & Sandy *
Ouellet, Carolyn & Jacques, Lamb, Jim & Yvonne, Lamb, Susan & Families
Ouellette, Sandra
Outhwaite, Ariana & Beckett
Overby, Nicole, Nathan & Family*
Oxton, Jane & John *
Paavola, Jennifer
Paige, Amanda
Palmer Printing – a division of POS Professional Office Solutions, Inc. *
Palmer, Deb & Steve *
PAM'S Auto Inc. *
Pan-O-Gold Baking Co. *
Pantzke, Gerald & Kathleen *
Parries Family
Patrick & Jane Mitchell Family Fund, a Turn Key fund of the Initiative Foundation *
Paul & Kimberly Thompson Fund of the Central Minnesota Community Foundation *
Paul, Robyn & Steve *
Pehler, Beverly & Jim *
Penly, Bobby & Lorraine *
Pennertz, Julie
Peterick, Tanya *°
Petersen, LaWayne & Pam *
Peterson, Jeff & Lyn
Peterson, Jeff & Stephanie
Peterson, Ruth
Petroski, Jodi
Pflipsen, Katherine
Philippi, DeAnn & Josh *
Piepenburg Family
Piepkorn, Cindy
Pitzen, Sally °
Piza, Linnea & Manuel *
Plath, Jane
Plumhoff, Matthew, Jinae & Family
Porter, Aaron
Potter, Lori *
Potthoff, Jeff & Tracy
Preferred Credit, Inc.
Prestby, Douglas & Kelly *
Prochnow, Bob & Joanne
Proell, Mary
Proviant – Barclay & Janet Carriar *
Pryately, Marge *
Quick, Mary
Radeke, Katie & Paul *°
Radtke, Jenna
Rahm, Lisa & Scott *
Rajala, Nikki
Ramler, Nancy *
Rasmussen, Chris
Reagan, Janet & Michael *
Reber, Anita & Steve
Reck, Jerry & Jane
Refine Dermatique Aesthetic Center – LaBine, Barry & Leslie *
Reid, Carol & Sherwood *
Reid, Denise & Keith
Reigstad, Greg & Janet
Reisinger, Elizabeth & Eric *
Reisinger, John & Kathy
Reiter, Jessica & Wayne
Reker, Jennifer & Kevin
Rethmeier, Dan & Mary *
Reuter, Bernice & Nicholas *
Reuter, Bret & Nicole
Reuter, Nathan & Val *
Ries, Teresa & Takala, Ted *
Riesner, Ann, Shawn & Bryce *
Riser, Virginia *
Ritter, Debra *
Rivera-Reyes, Yadaira & Yenéslie °
Robak, Trista *
Robatcek, Debra
Roehl, Rosemary & Frank
Roelofs, Debra
Rogan, Jacqueline *
Romanowsky, Ann & Dr. James *
Romosz, Becky
Ross, Roseanna *
Rothstein, Erich & Jessica *
Rotto, Judy & Luther *
Rud, Amber & Ricky
Rudningen, Lyle & Janelle
Ruegemer, Diane & Dick *
Ruis, Jon & Joy
Russell, Lorea
Ruzanic, Rachel & Ted
Salner, Annie & Ryan *°
Sandbur Acres
Sanderson, Marc & Marie *
Schad, Alex & Katie *
Schaefer, Jennifer & Scott
Schaefer, Victoria
Scharf, Lisa & Ted
Scharnweber, Amber
Schelske, Patsy R. *
Scheuerell, Bob & Judy
Schiffler, Bernie & Dennis *
Schindele Paulzine, Dana
Schirmers, James & Lacey *°
Schleif, Keryn & Thomas
Schlenner Wenner & Co., CPA's *
Schlough, Joyce & Tom *
Schmid, Judith
Schmidt, Chris & Melanie *
Schmitz, James
Schneider, Abby & Craig °
Schneider, Alice Marie
Schoenfelder, Jackie & Ron *
Schoenherr, Laura
Schoenleben, Barbie & Jeff
Schroeder, Jennifer
Schroeder, Rebecca & Todd *
Schulte, Rose
Schumacher, Greg & Stacy
Schumacher, Sarah
Seaborn, Cristina & Walter, Rick
Seamans, Kyle & Megan *
Segura Schwartz, Mónica & Troy *
Severson, Carol & Doug
Shaughnessy, Shannon & Kosel, Dave*
Shea, Trina *
Shelander, Diane
Shobe, Joel & Susan *
Sidmore, Amy & Nohner, Julie
Siemens, Molly & Ryan
Simmons, James, Michelle, Ella, Molly & Autumn *°
Simonson, Lynn
Sinclair, Jan & Ken
Skeate, Char & Gary *°
Skoe, Anne & Steve
Smetana, Tracy
Smith, Brenda
Snider, Nicole & Gerald
Solheim, Dave & Jean *
Soltau, Christine, Danny & Jada *
Sommerfeld, Jeffrey P. & Dr. Lori
Sorell, Jan *
Spah, Adam & Brittany
Spanier, Maureen *
St. Cloud Area Sertoma Club *
St. Cloud Optimist Club *
St. Cloud Reading Room Society
Staneart, Timothy *
Starich/Paulson
Stark Engineering *
Stark, Charles
Statz, Angel
Stavrum, Dick & Perian *
Steffes, Melissa
Stegman, Brian & Tanya *
Stellmach, Jan
Steman, Suzanne & Tom
Stenberg, Paul & Amanda*
Stenger, Chuck *
Stephens, Charlotte *
Steve & Peggy Laraway Family Fund *
Stewart, Elizabeth
Stewart, Kris *
Stoeckel, Julie & Micah *
Stoering, Anita & Tyler
Stoermann, Joanne
Stone, Linda
Stracke, Ed, Kris & Family
Strandemo, Barb & Gary
Stupar, Karen & Pete
Sturlaugson, Nancy & Phil *
Sueker, Beth & Cassie *°
Summers, Marcia *
Swanson, Gretchen *
Swanson, Jill
Symalla, David, Erin, & Cordelia *
Symalla, Joe & MaryAnn *°
Tamm, Melinda
Tenneson, Linda G. *
Tetrault, Greg & Cathy
Theisen, James & Carol
Thell, Joleen
Thielen, Dan & Diane *
Thielman, Jane & Marilyn *
Thiessen, Maggie & Ronald
Thompson, Chris & Sarah
Thompson, Ellen *
Thompson, Jeff & Molly *
Thueringer, Tricia & Greg
Tilstra, Dave & Janet *
Timmerman Family *
Tjaden, Kim & Nguyen, Joe
Toepfer, Karen & Tony *
Tomporowski, Mary Alice *°
Toogood Froehle, Sharon & Woolcott, Marsha A. *
Town, Aggie
Treptau, Jessica & John
Trettel, Dan & Lisa
Tritabaugh, John & Laurie *
Trombley, Amy & Matt *°
Trueman, Kathleen
Turnow, Caryl *
Unger, Maureen
VanBeck, Diane & Joseph *
Vander Weyst, Stacey
Verkinnes, Gary & Wendy
Vermillion, Dr. Hillary & Terry
Vetter, Brian & Megan
Vick, Charles & Carol
Voeller, Sharon °
Voigt, Karla, Larry & Family *
Von Korff, Connie & Jerry *
Vos, Mary *
Vouk, Lisa & Frank
Wacker, Robbyn & Malkiewicz, Jani
Wagner, Gordon *
Wakefield, Dallas F.
Walker, Mari
Wallinga, Eve & Gary *
Walz, David & Dena *
Warhol, Sherry
Watkin, Dove & Tracey *
Watkins, Betsy & Shawn
Watson, Dan & Jessica *
Wayne, Chris & Katie *
Waytashek, Jeff & Jill *
Weatherz, Tia & Brandon *°
Weber, Gary & Pat
Weber, Kari
Weber, Melissa & Ryan *
Weekley, Denise & John *°
Weitz, John & Sue *
Weldon, Derik & Nancy *°
Welle, Andy & Nicole *
Welle, Rose
Weno, Martha *
Wensman, Janet & Tim *
Wesenberg, Janell & Jason *
Westby, Eloise & Jerry *
Wetterling, Jerry & Patty
Weyrens, Hugo & Rita *
Whipple-Wachtler, Dennis, Scott & Jacob *
Whipple, Steve *
White, Margaret & Michael *
WhiteBox Marketing – Karki, Carrie
Wild, Carol & Lonny *
Williams, Sandra Q. *
Windfeldt, Beth & Greg
Windschitl, Mike & Rose
Wright, Brenda & Tim
Wright, Calinda & Derik *
Wynnemer, Linda *
Young, Sarah & Stuart
Zeleny, Katey & Pete *
Zierden, Stacey & Jason
Zimmerman, Dawn & Ryan *
Zoeller, Diane & David