I first saw Mamma Mia! on the Broadway stage as a young performer, enthusiastic about the opportunity to audition for this popular production. I had received extremely discounted tickets last minute and remember the thrill I felt to be sitting in the house of the famed Winter Garden Theatre knowing that this was "Broadway" and I was only a few feet away from my "dream." I studied the Playbill intensely before curtain, noting that it had been produced all over the world in various different languages and was universally loved by all. I looked around and noticed that in that one space there were hundreds of people eager and excited to hear the music of ABBA and a story that in some way resonated with them. Many of us did not speak the same language, or grow up in the same country, or have anything in common really, but we were brought together by the universal euphoric effect that is musical theatre.
I approached this show with the mindset of how beautiful it is that we can all find pieces of ourselves in Mamma Mia! No matter our background, we can all be brought together through the beloved music of ABBA and the heartfelt journey of a mother juggling the inevitable moment that is her daughter facing adulthood, and her storied past catching up with her. So I invite you to find what moves you in this show, hold on to it, and let it bring you joy.
Allyson Richert
Director of Mamma Mia!
Character List
David Bicha – Bill Austin
Elizabeth Borromeo – Ensemble
Katie Bruender – Ensemble
Travis Bunkers – Ensemble
Eileen Dauer – Tanya
Cameron Devillers – Ensemble
Dayton Drews – Ensemble
Denise Fletcher – Ensemble
Madison Franzmeier – Ensemble
Tierney Hammer – Lisa
Chad Holien – Harry Bright
Mitchell Hurrle – Eddie
Otto Klemp – Sky
Dominic Kremer – Ensemble
Holly Lathe – Donna Sheridan
Kate Lathe – Ali
Grecia Lopez – Sophie Sheridan
Heather Mastromarco – Rosie
Del Morrison – Ensemble
James Reichow – Pepper
Martha Sanguma – Ensemble
Abby Schnobrich – Ensemble
Abby Skwira –Ensemble
Ethan Stoeckel – Ensemble
Matthew M. Toumi – Ensemble, Father Alexandrios
Matt Trombley – Sam Carmichael
Khalil Uvero – Ensemble
Summer Welch – Ensemble
Kari Wendroth – Ensemble
Crew
James Onofrey – Rail Crew
Amelia Clark – Deck/Props Crew
Alvina Lieser – Wardrobe Crew
Diane London – Wardrobe Crew
Brenda Wright – Wardrobe Crew
Anya Overlien – Follow Spot Operator
Micah Alm – Follow Spot Operator
Facio Long – Light Board Operator
Hillary Vermillion – QLab Operator
Cast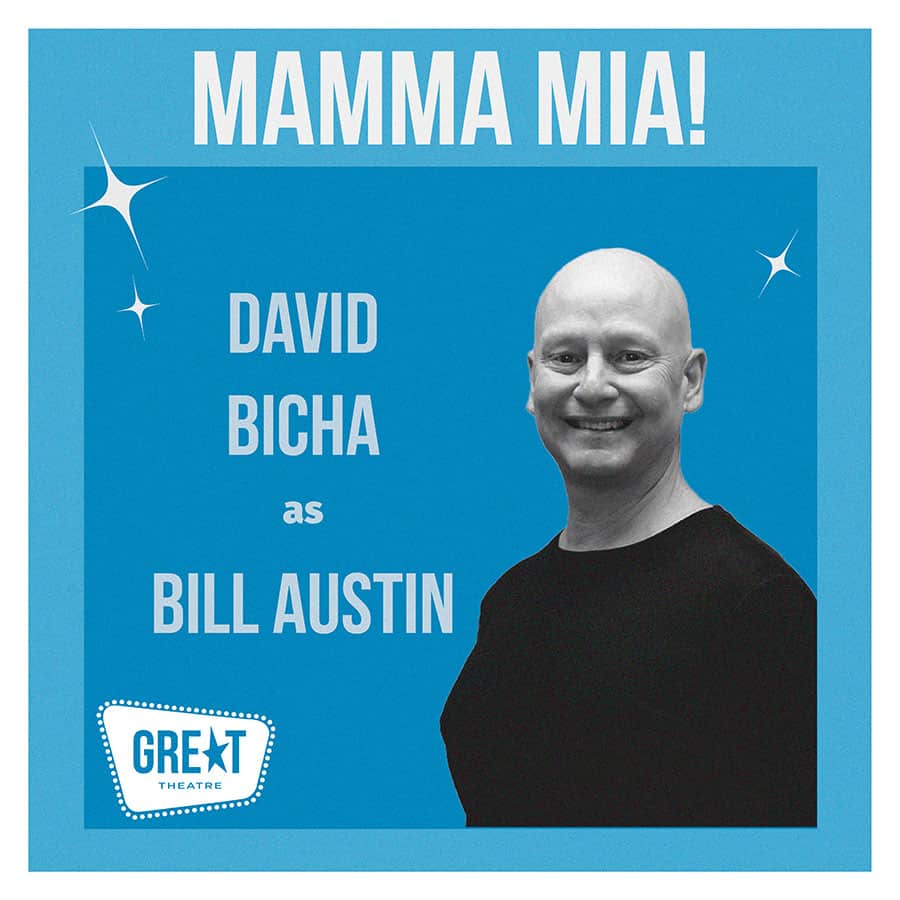 David Bicha
Volunteer Actor
David Bicha recently moved to Central Minnesota from San Fransisco, and David is excited to become involved with the community and with theatre. In his free time, David likes to collect comics, watch movies, and walk his dog. Mamma Mia! is David's GREAT debut!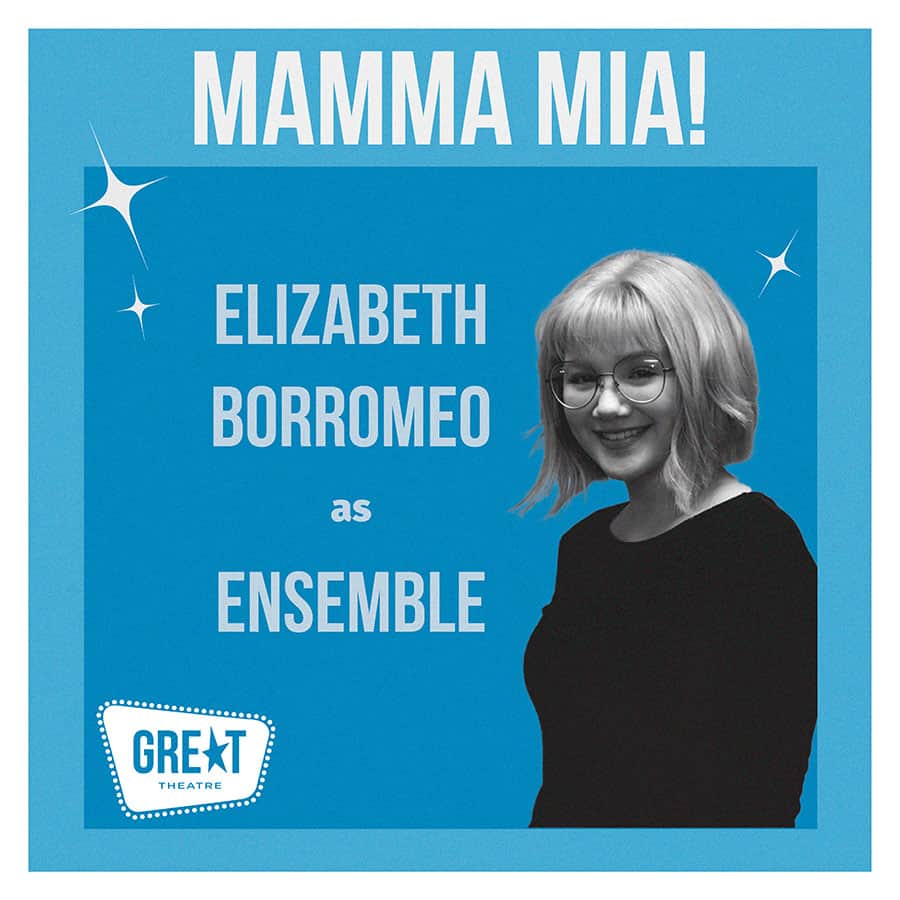 Elizabeth Borromeo
Volunteer Actor
Elizabeth Borromeo works at Crafts Direct during her gap year. Elizabeth and her mother have been ABBA fans forever, and Elizabeth's involvement in this show is a bonding experience for them! In her spare time, Elizabeth likes to paint, sculpt, sketch, and make music. Mamma Mia! is Elizabeth's GREAT debut!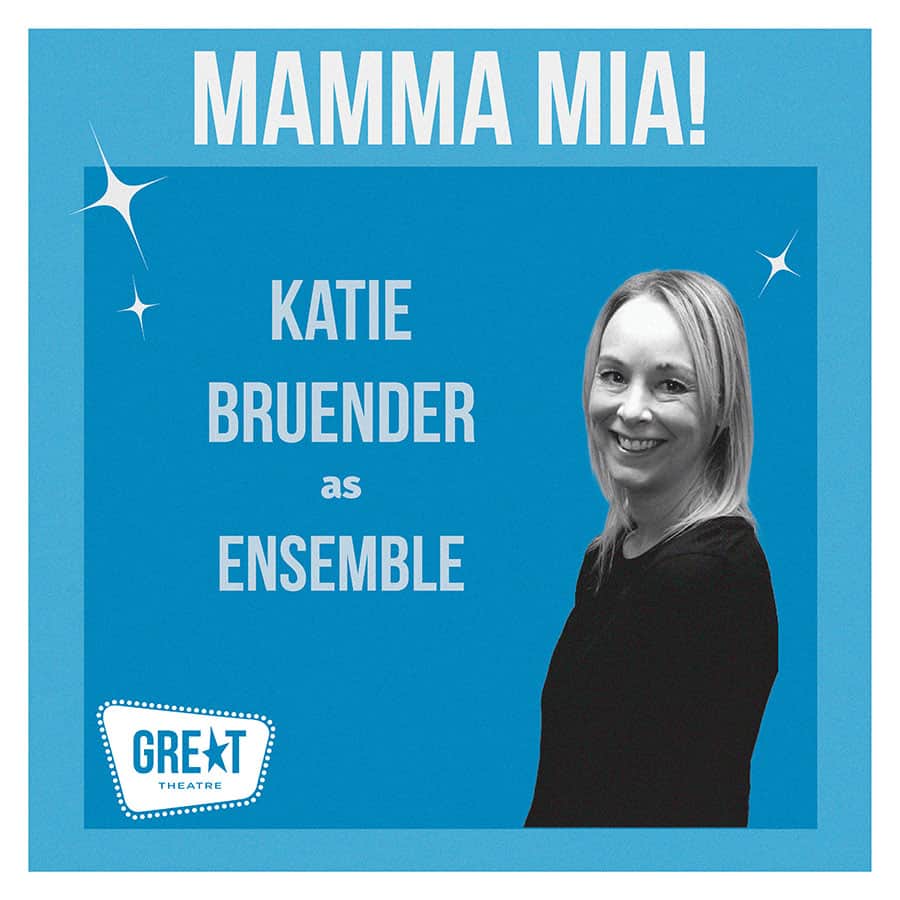 Katie Bruender
Dance Captain / Volunteer Actor
Katie Bruender is a bookkeeper at Bruender's Corner Mart. Katie has been in a variety of shows, including GREAT productions of Anne of Green Gables, Joseph and the Amazing Technicolor Dreamcoat, and Chicago. When she isn't acting onstage, being a hockey mom, or orchestrating her baking business, Katie tries to read as much as possible.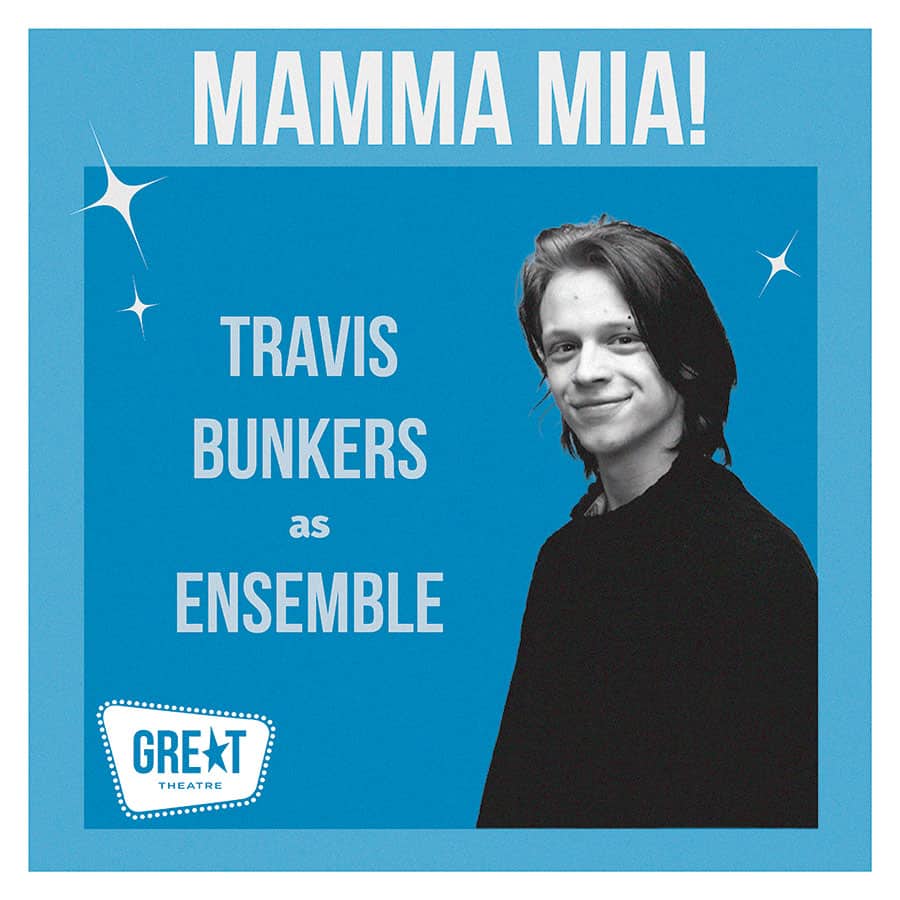 Travis Bunkers
Volunteer Actor
Travis Bunkers is a senior at Connections Academy. For fun, Travis enjoys long boarding, rock climbing, cooking, and music. Travis has graced the stage for productions of The Music Man and A Midsummer Night's Dream, as well as GREAT's production of The King and I.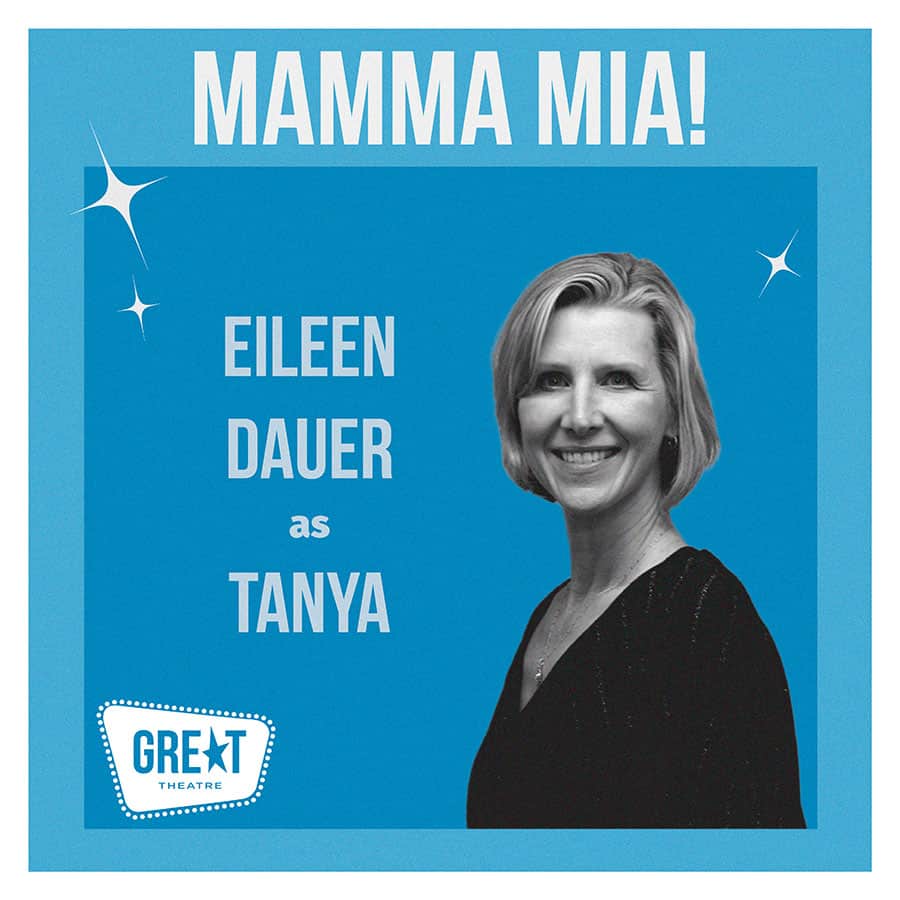 Eileen Dauer
Volunteer Actor
Eileen Dauer is a physician and partner at St. Cloud ENT. Having spent the pandemic working in healthcare, Eileen found joy in the rehearsal process of this show. Now she is excited to spread the joy of Mamma Mia! and ABBA to audiences with her GREAT debut! Outside of her involvement with theatre and work, Eileen enjoys music, staying active, and spending time with her family.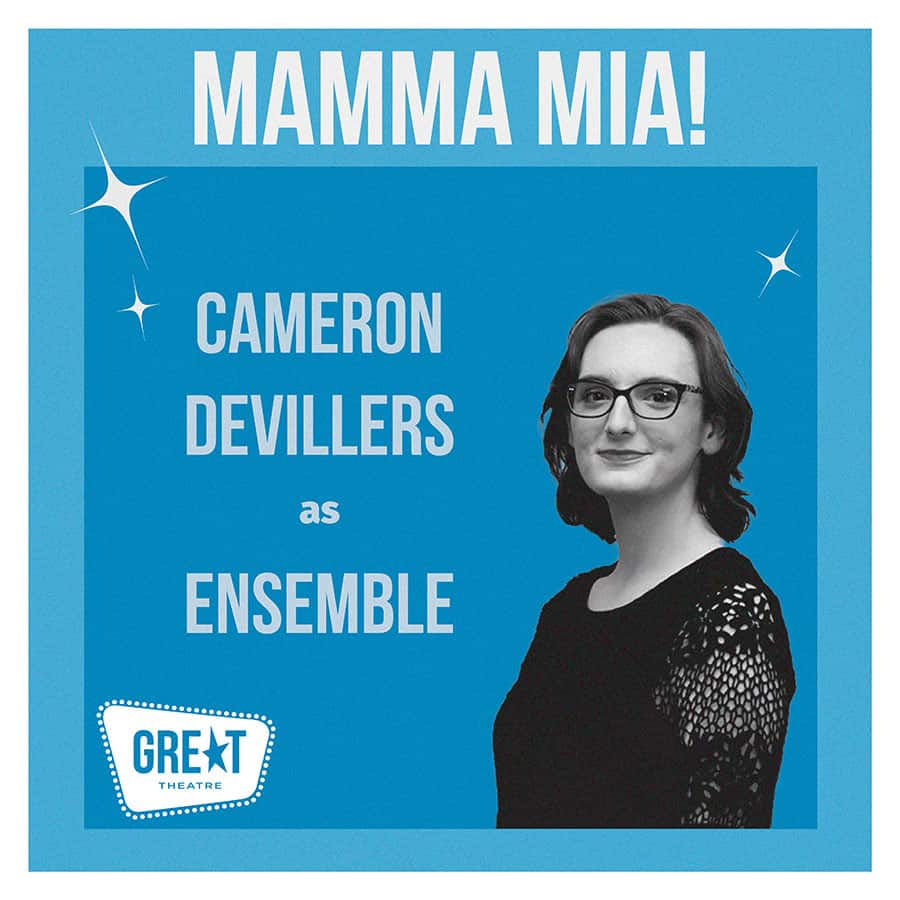 Cameron DeVillers
Volunteer Actor
Cameron DeVillers is a hairstylist at Great Clips. She likes performing, painting, and playing ukulele for fun. ABBA has been one of Cameron's favorite bands since she was young, and she has wanted to be in a production of Mamma Mia! since she saw the show on tour! After being in many other shows, like Annie, Into the Woods, and most recently, GREAT's production of Matilda, Cameron is now realizing her goal of being in Mamma Mia!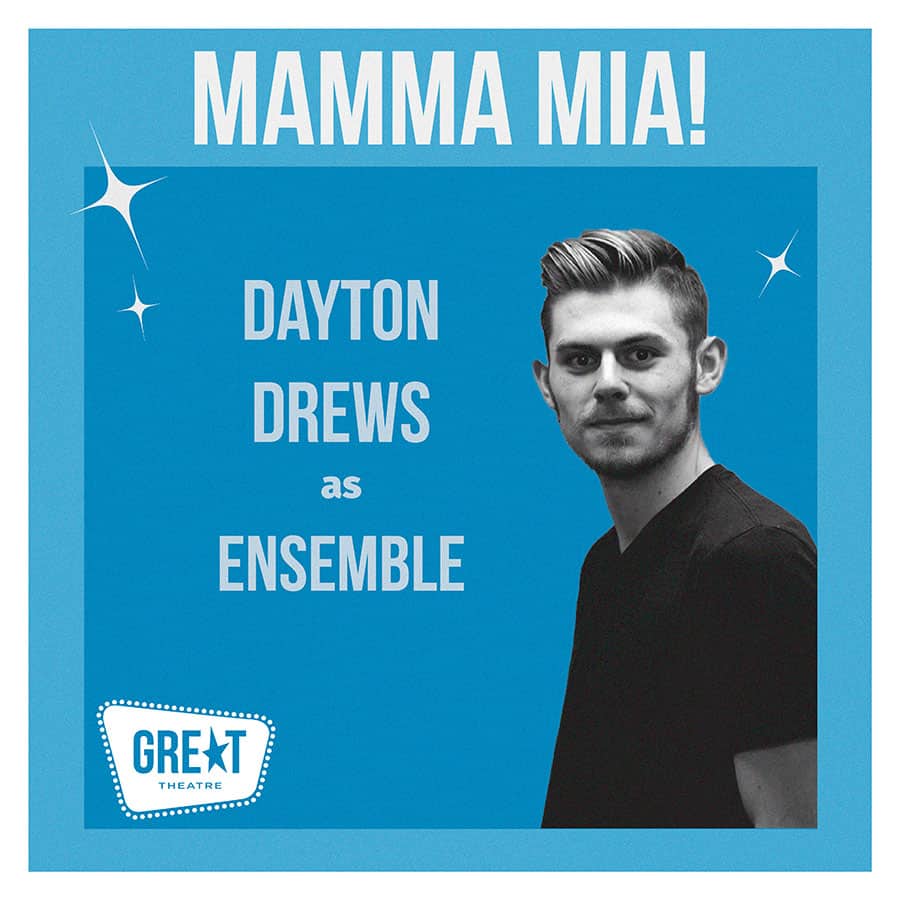 Dayton Drews
Volunteer Actor
Dayton Drews works in shipping at a warehouse, and spends much of his free time with music. Dayton likes to listen to music, collect records, play piano and drums, and dance. Dayton was in a number of productions through middle and high school, including Groovy and Pom Pom Zombies, and was recently in GREAT's production of Matilda.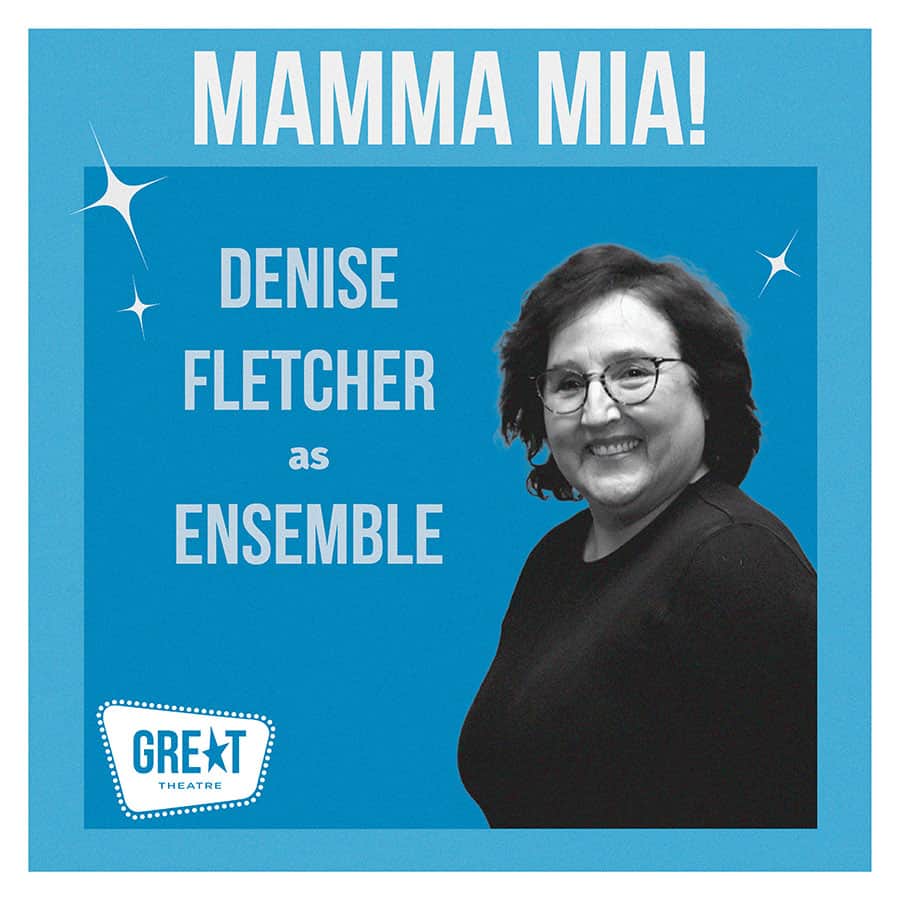 Denise Fletcher
Volunteer Actor
Denise Fletcher is a Housing Manager and HUD Specialist at Assumption Home. While Denise has been in The Merry Widow, and has choreographed a production of Oliver, Mamma Mia! will be her GREAT debut! Denise has varied interests, ranging from singing and dancing to sewing and knitting, and being an award-winning wine maker!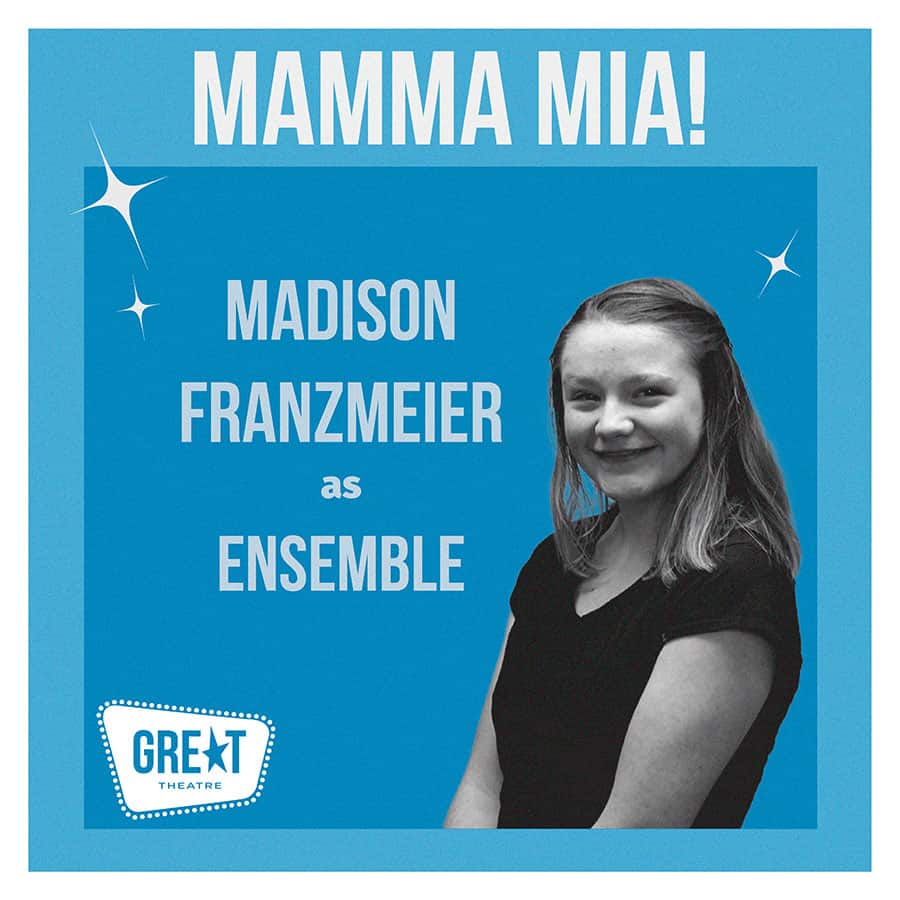 Madison Franzmeier
Volunteer Actor
Madison Franzmeier works at Sam and Danni's Pet Resort and Spa. She has been in many GREAT shows, such as Newsies, Mary Poppins, and Les Miserables. Madison is excited to be in Mamma Mia, as it is one of her best friends' favorite shows. In her spare time, Maddie likes to read and spend time with her family and dogs, Romeo and Sadie.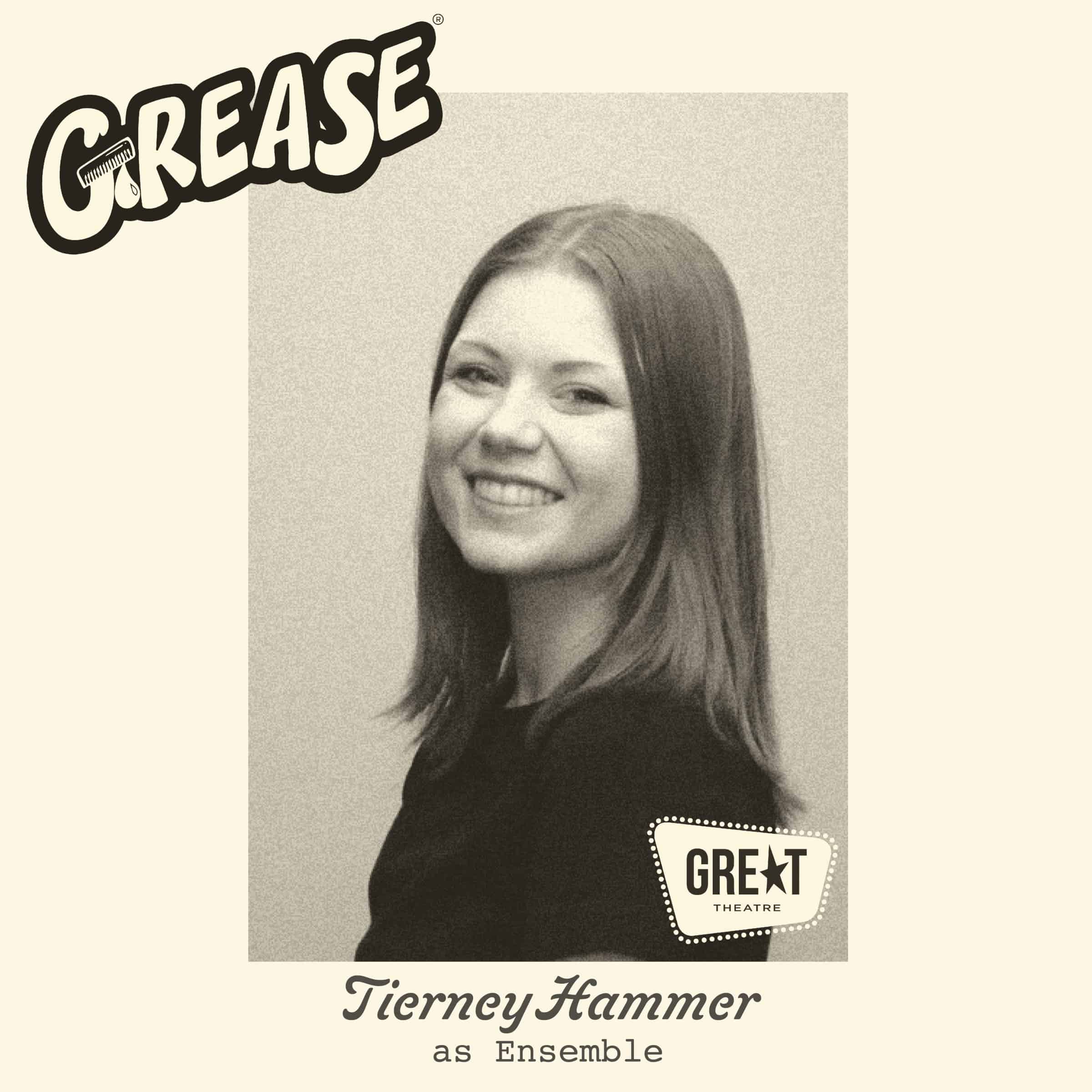 Tierney Hammer
Volunteer Actor
Tierney Hammer is a Dance Instructor at North Crest Kids Activity Center. Tierney likes reading, sewing, painting, and drawing. Tierney has also been in Mamma Mia, Cinderella, Alice in Wonderland, My Fair Lady, and It's a Wonderful Life.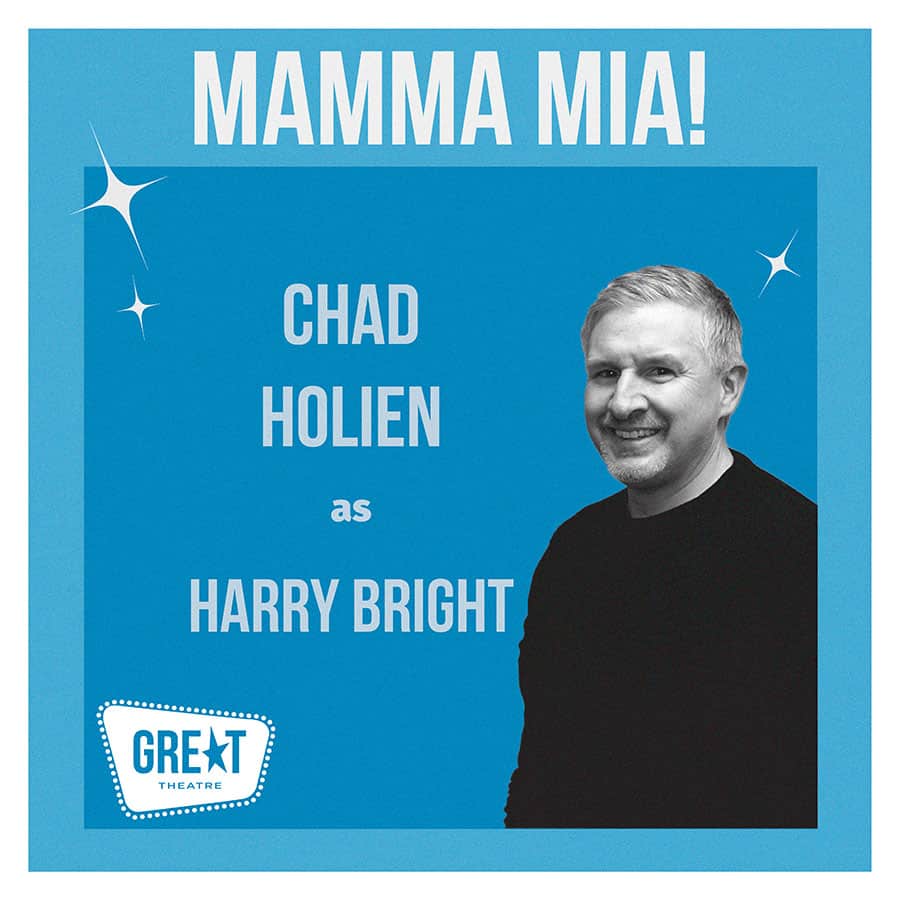 Chad Holien
Volunteer Actor
Chad Holien is an orthopedic surgeon at St. Cloud Orthopedics. Chad sees theatre as an outlet from a busy life and career, and is excited to work on Mamma Mia! He has been in Wizard of Oz, Shrek the Musical, Addams Family, and many more with GREAT. Other than work and theatre, Chad likes to spend time cooking, travelling, or watching movies with his family.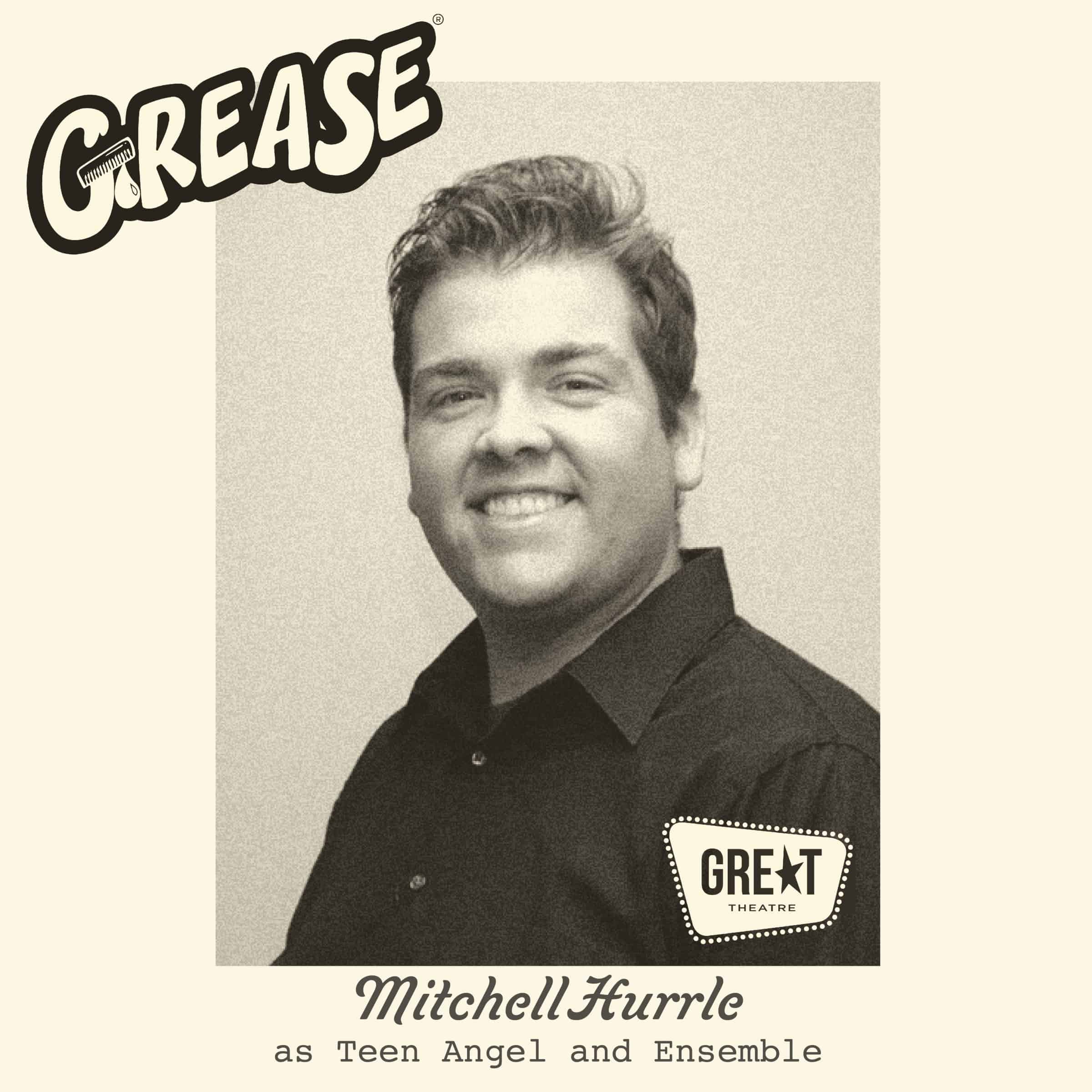 Mitchell Hurrle
Volunteer Actor
Mitchell Hurrle is a registered Nurse in the NICU of St. Cloud Hospital. He likes musical theatre, traveling, and spending time with friends and family. Mitchell has been involved in numerous shows with GREAT and was last seen in Mamma Mia! and Matilda.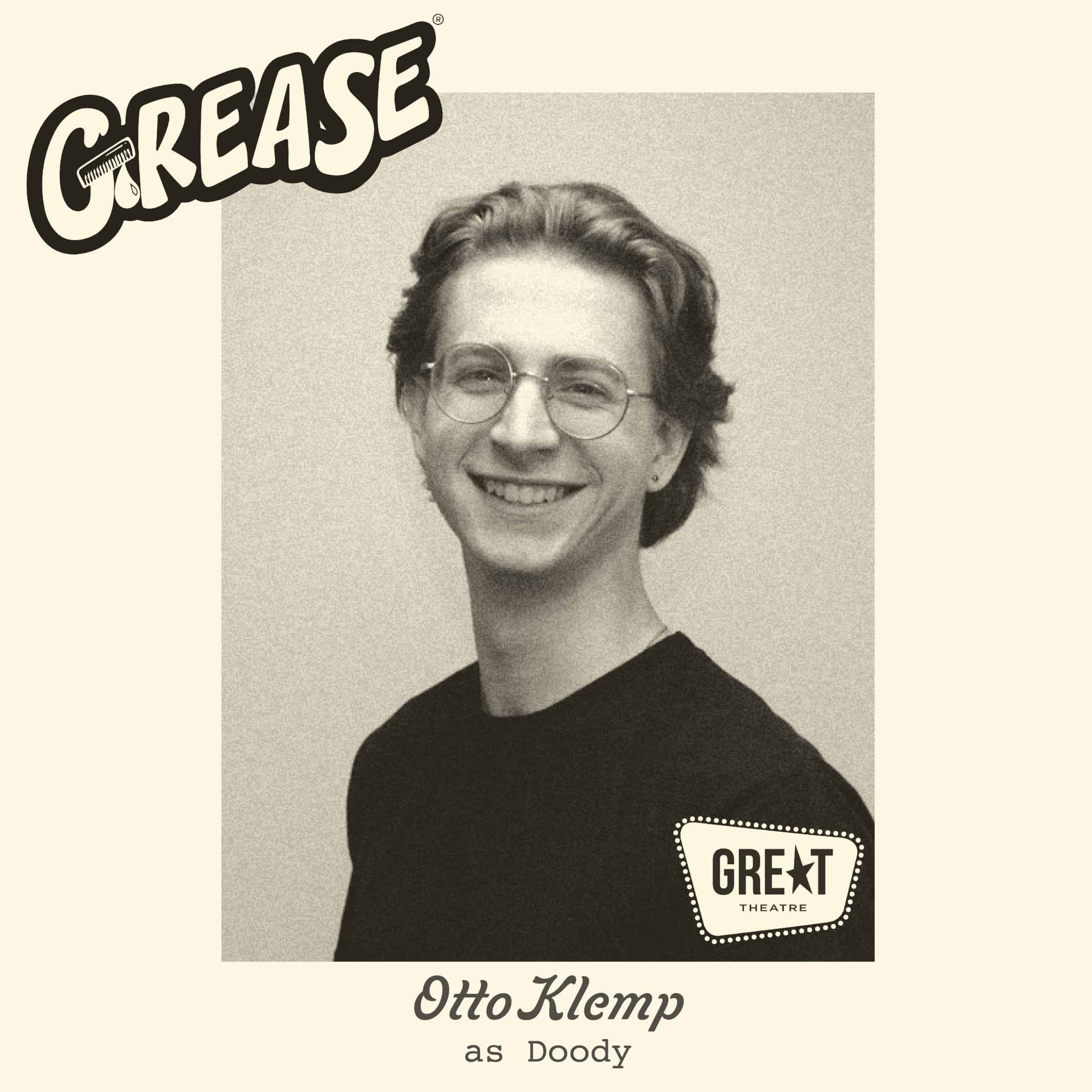 Otto Klemp
Volunteer Actor
Otto Klemp works as a Shift Supervisor at Starbucks, and plans on attending Webster University's Performing Arts Conservatory for his BFA in Musical Theatre. In his spare time, Otto enjoys skydiving and rock-climbing. He has been in Little Shop of Horrors, The Sound of Music, and Mamma Mia!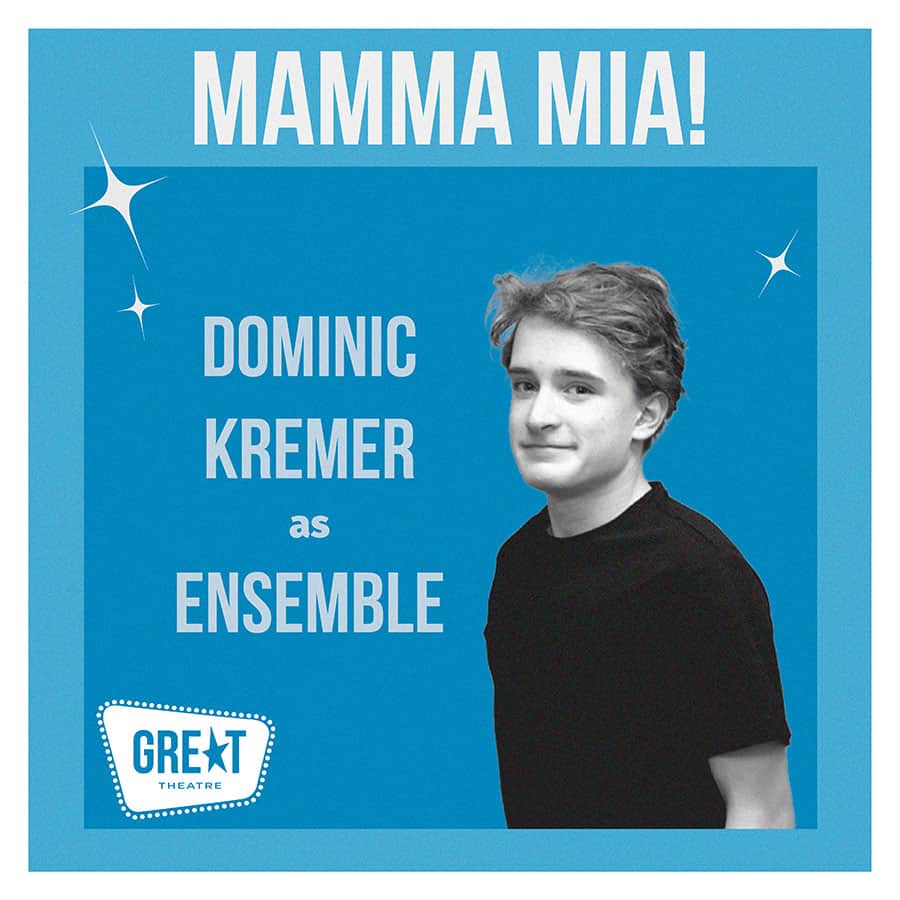 Dominic Kremer
Volunteer Actor
Dominic Kremer is a freshman at Cathedral High School. He grew up watching the movie "Mamma Mia!" and has always loved the music of ABBA. He has been involved with many productions, including Are we There Yet, Fiddler on the Roof, and Oliver Twist. In his free time, Dominic likes swimming, playing soccer, and listening to music.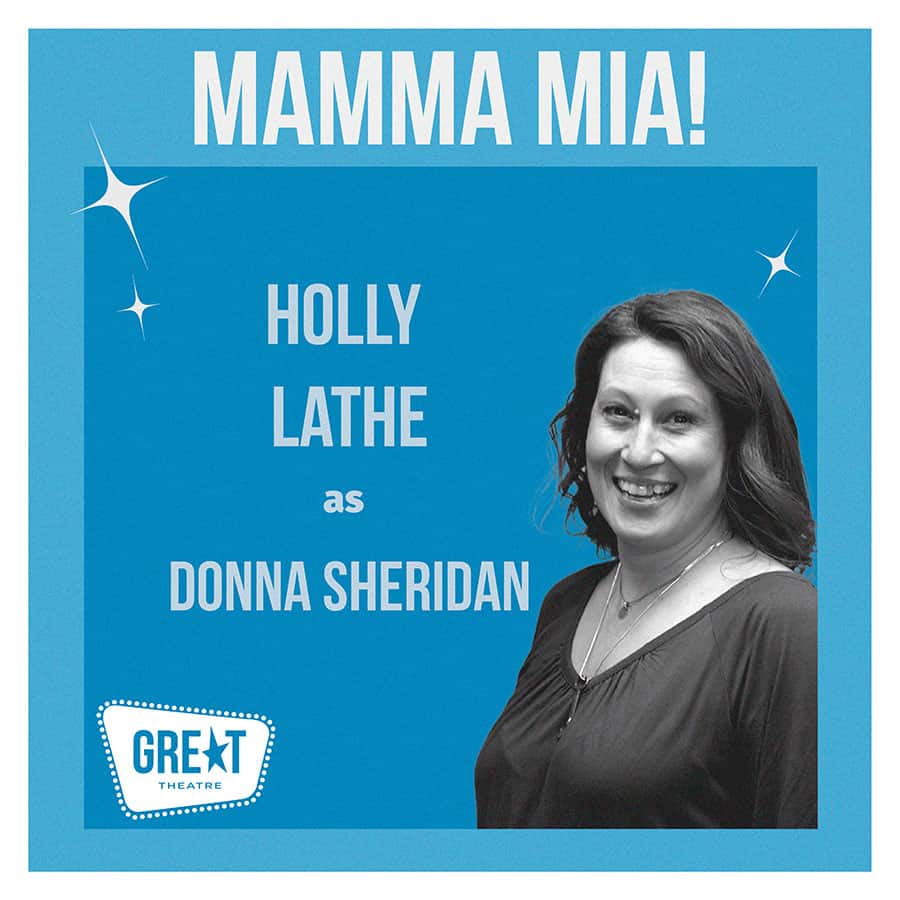 Holly Lathe
Volunteer Actor
Holly Lathe is a music educator at Pine Meadow Primary School. She has been in GREAT productions of The Giver, It's a Wonderful Life, and Mary Poppins, and has been involved with GREAT in other capacities for years. Holly has also loved ABBA for many years, singing their hits with her daughters during car trips and humming along while vacuuming! In her free time, Holly likes reading, gardening, and playing games.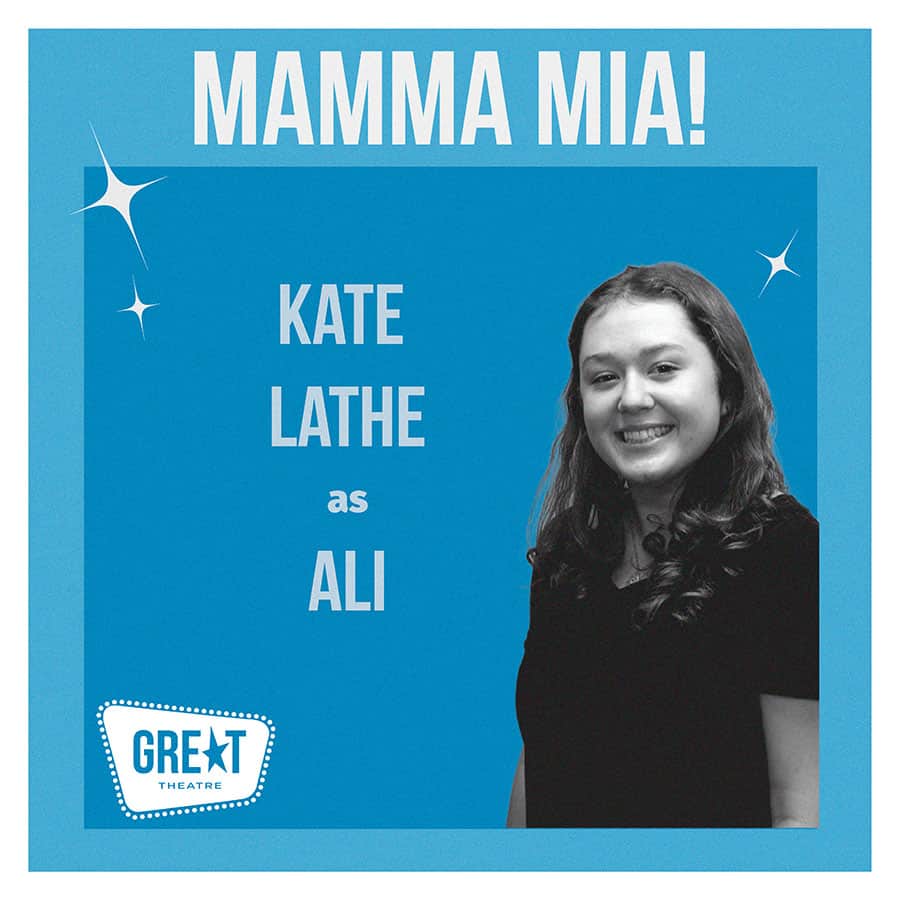 Kate Lathe
Volunteer Actor
Kate Lathe is a junior at Sartell High School. Kate has been in many shows, including GREAT productions of The King and I, Children of Eden, and Mary Poppins. Kate auditioned with her mom Holly, as they've shared a love of ABBA for the duration of Kate's life! Other than school and theatre, Kate likes to snowboard, play soccer, run track, and read.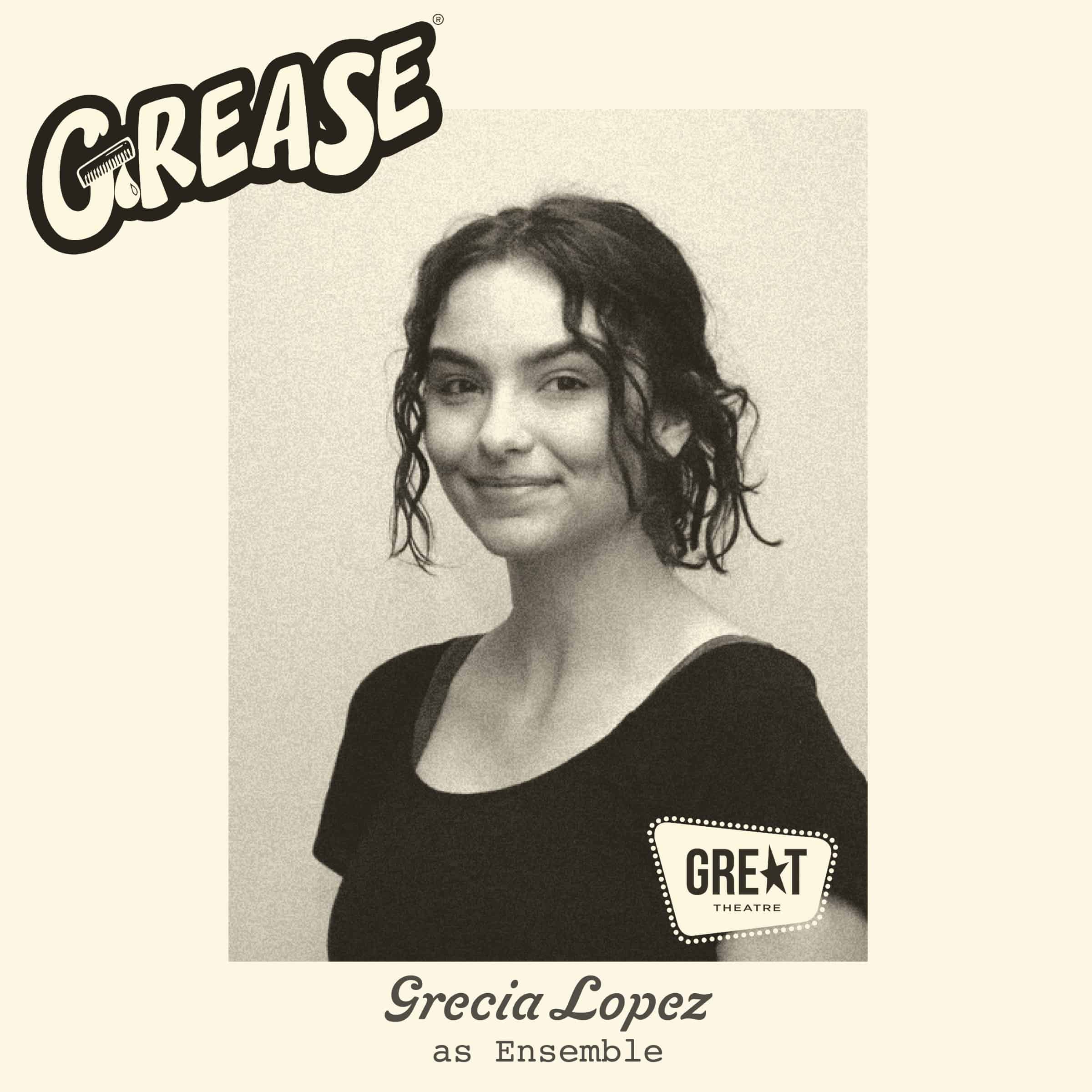 Grecia Lopez
Volunteer Actor
Grecia Lopez works at GREAT Theatre as a Teaching Artist with a goal to become an actress. She enjoys hanging out with her cat and watching rom-coms. Grecia has been in productions such as The Little Mermaid, Alice in Wonderland, The Sound of Music, and Mamma Mia with GREAT.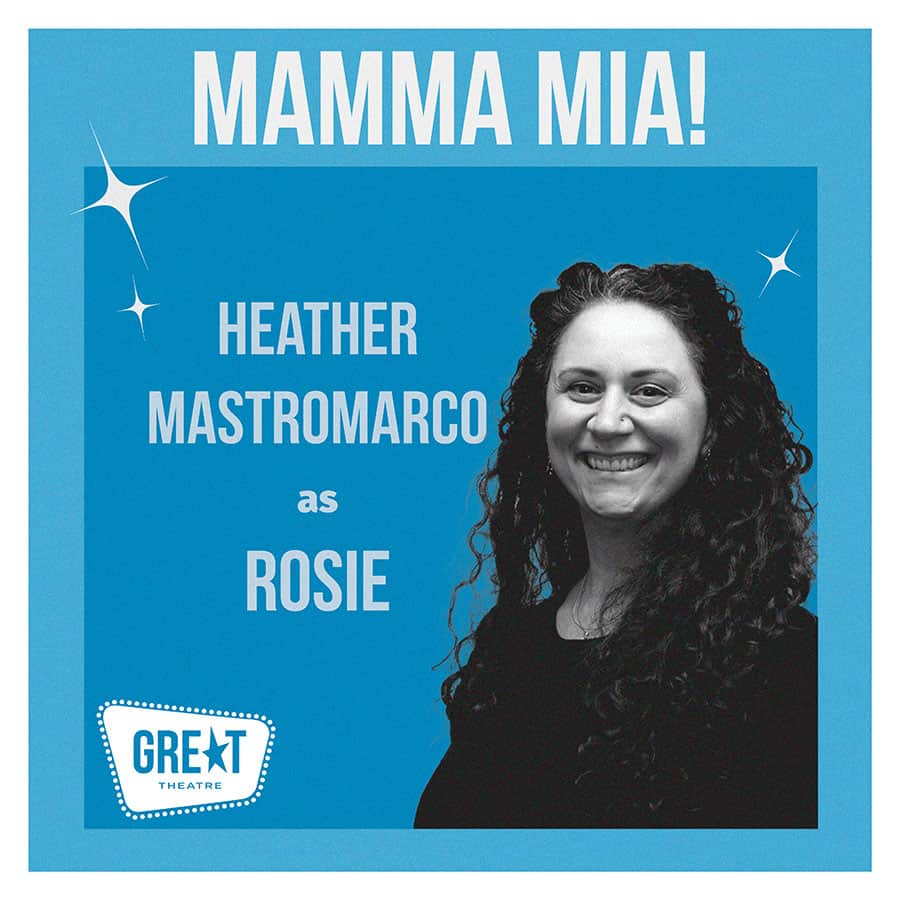 Heather Mastromarco
Volunteer Actor
Heather Mastromarco is the Executive assistant at Wilkie Sanderson. She has been in GREAT productions of Chicago, Clue, and 9 to 5, among others. Heather tends to find the humor in life, and loves writing and performing sketch comedy, laughing with friends, and singing.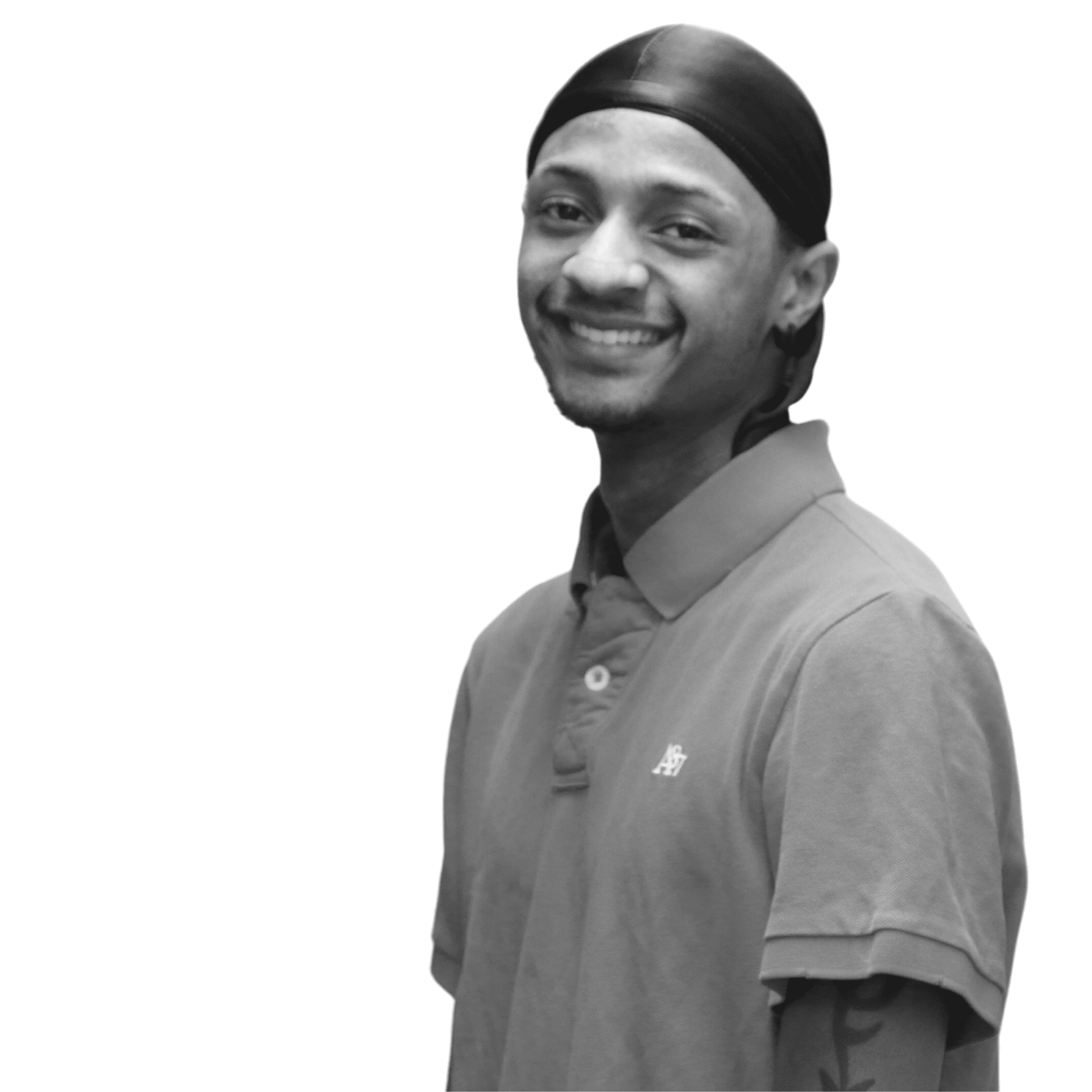 Delenore Morrison
Volunteer Actor
Delenore Morrison (M.C. Sloppy Joe, Ensemble, Jamal U/S) is a Macy's receiver. He's been in GREAT productions of Alice in Wonderland, The Laramie Project, and Mamma Mia!. Delenore auditioned for Escape to Margaritaville to put on a fun show for his community! Outside of theatre and work, Delenore likes photography, modeling, singing, and songwriting.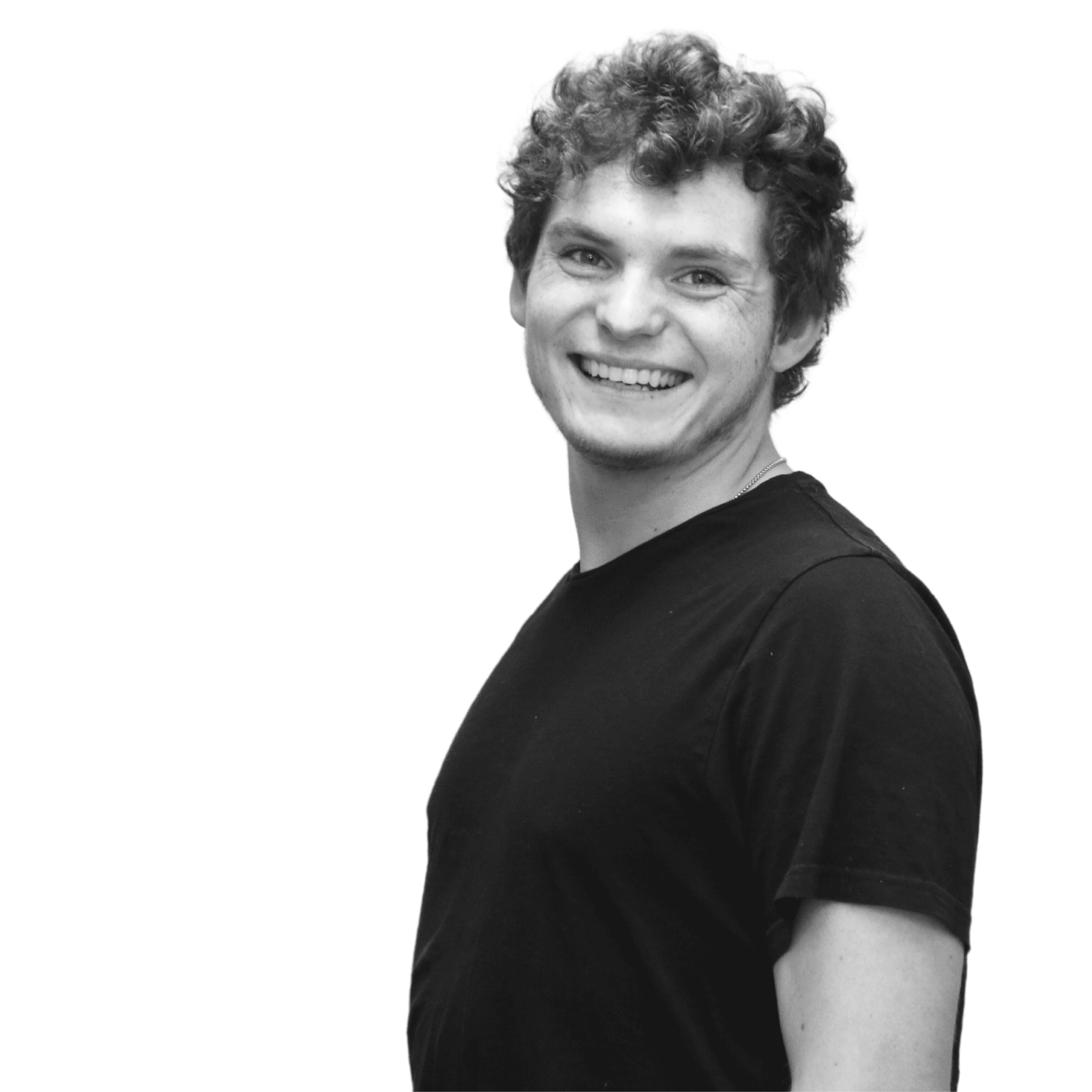 James Reichow
Volunteer Actor
James Reichow (Brick) is majoring in Social Studies Education at St. Cloud State University. He's been in GREAT productions of The Laramie Project, Cinderella, and GREASE!, and he decided to audition for Escape to Margaritaville because "Margaritaville" is his mom's favorite song! Some of James' favorite hobbies are rowing, antiquing, and choir.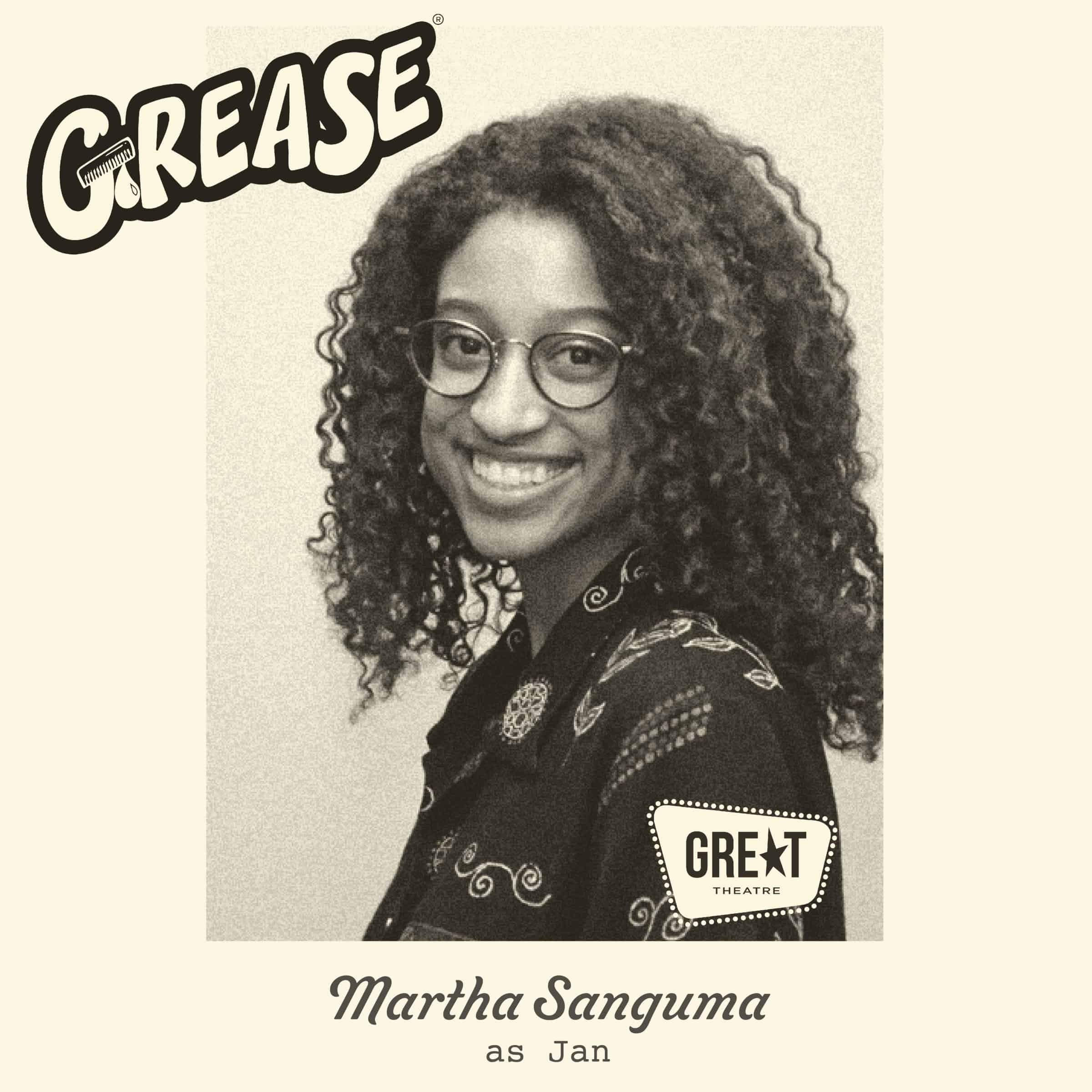 Martha Sanguma
Volunteer Actor
Martha Sanguma graduated from the Model College of Hair Design. She enjoys singing, acting, and arts and crafts! Martha fell in love with the GREAT community, and could not imagine spending her summer any other way. She has appeared in Matilda and Mamma Mia! with GREAT.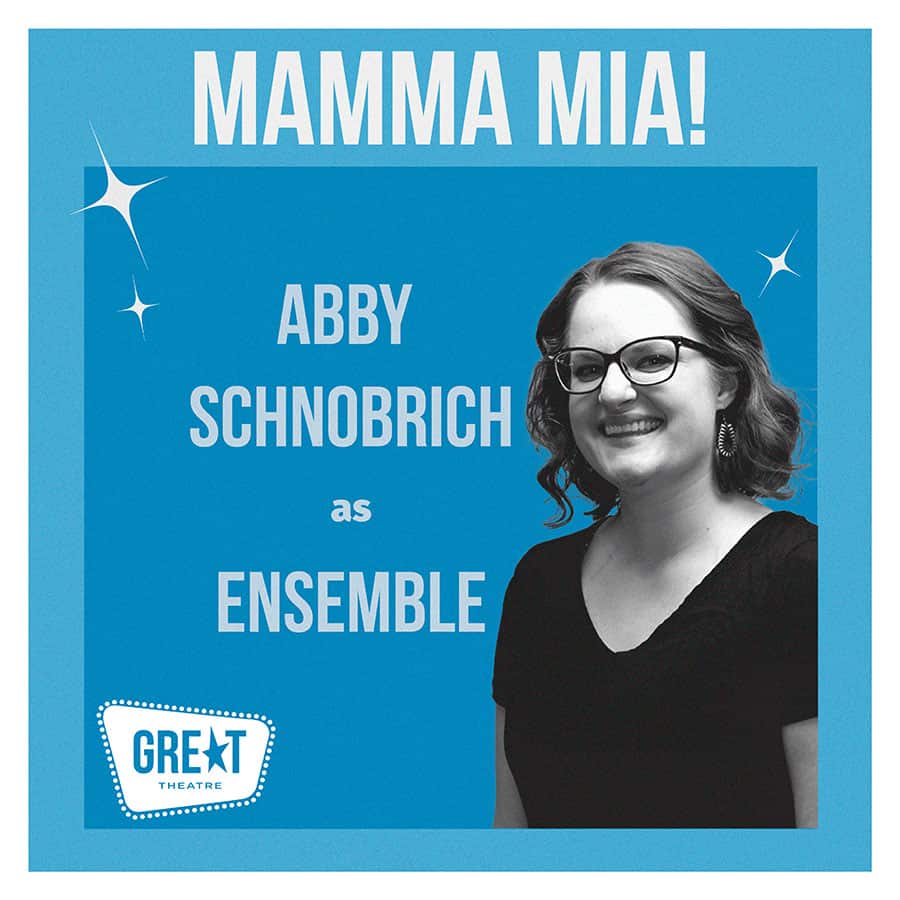 Abby Schnobrich
Volunteer Actor
Abby Schnobrich is an English teacher at Little Falls High School. She has been in many shows, such as GREAT's productions of The Sound of Music, Newsies, and Chicago. Abby is excited to bring Mamma Mia! to the stage after the show was postponed due to COVID. She enjoys knitting, quoting movies, directing high school theatre, and spending time with her nieces.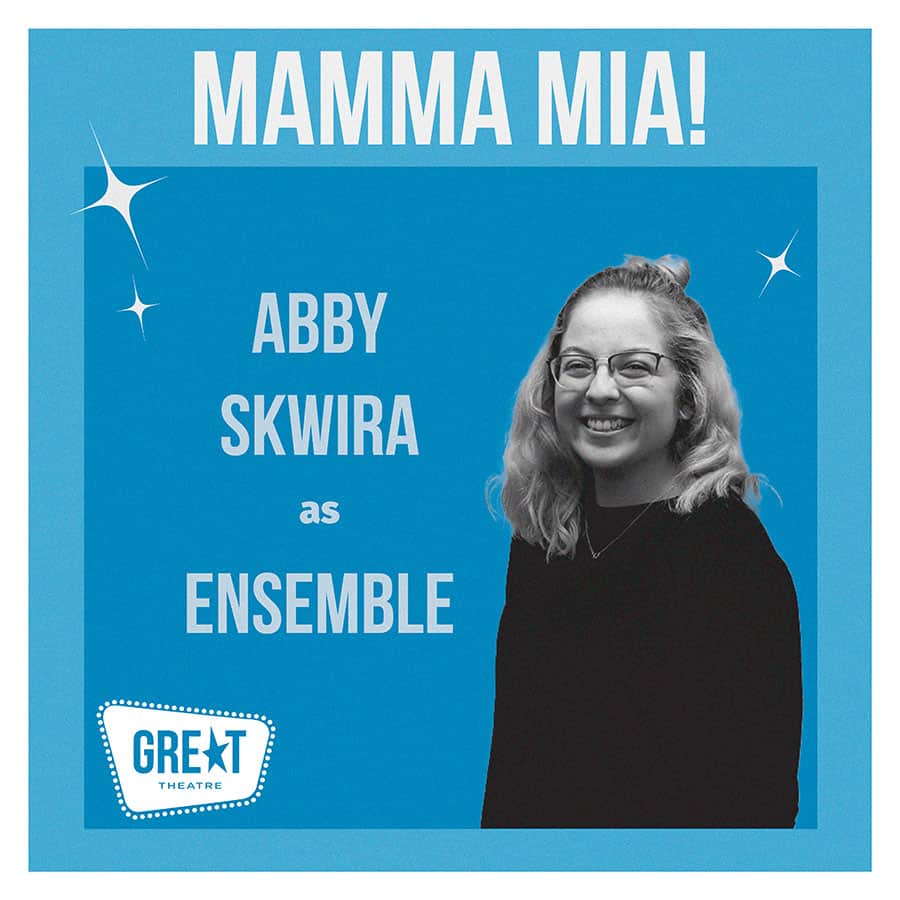 Abby Skwira
Volunteer Actor
Abby Skwira is a senior at Pierz High School. After her last high school production, Abby wanted to stay involved in theatre. That's when she decided to audition for Mamma Mia! Abby loves theatre, but she also loves music, painting, kayaking, and hiking. This is Abby's GREAT debut!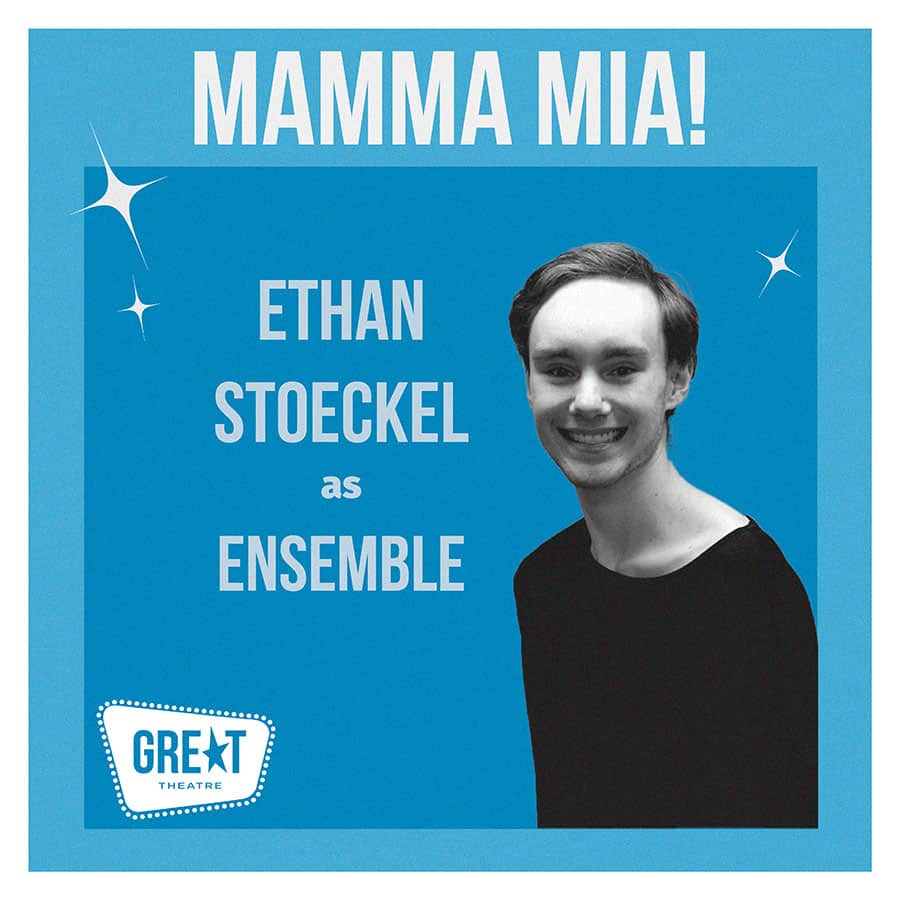 Ethan Stoeckel
Volunteer Actor
Ethan Stoeckel is a senior at Tech High School. Ethan had never seen the musical or movie versions of Mamma Mia! when he decided to audition. In fact, he'd only ever listened to the show's soundtrack! Ethan has been in a number of productions, including recent GREAT productions of Rodgers & Hammerstein's Cinderella and Matilda. Ethan likes writing, Dr. Who, retro computer games, and anime.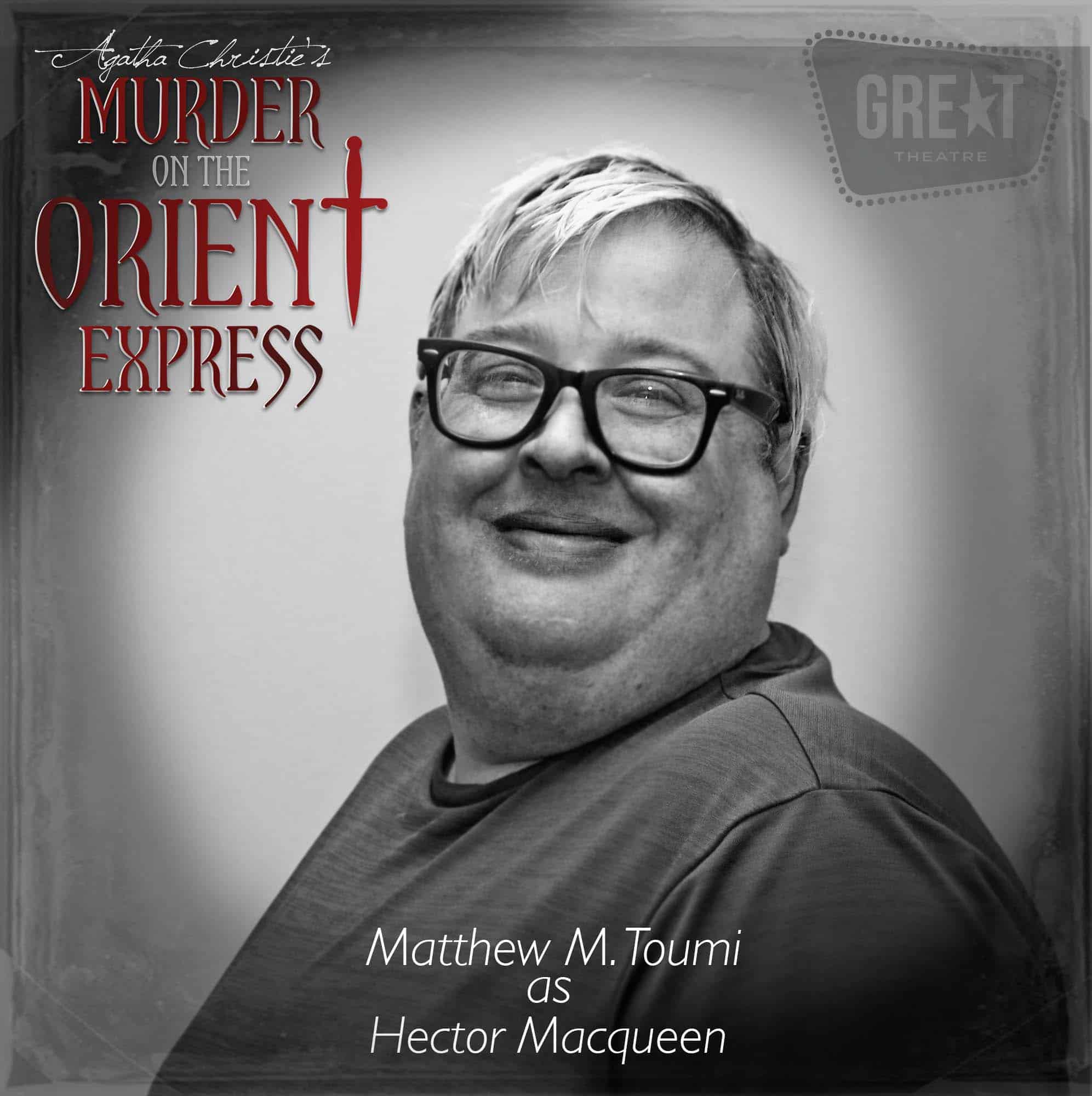 Matthew M. Toumi
Volunteer Actor
Matthew M. Toumi is a cashier/bookkeeper at Holiday Stationstores. He enjoys karaoke, Movies, TV, and spending time with his niece, nephew, and mom. Murder on the Orient Express is not Matthew's first foray into Agatha Christie's work, having appeared in Three Little Indians on three different occasions. Matthew has appeared in numerous GREAT productions such as Elf the Musical, Roald Dahl's Matilda, and Mamma Mia.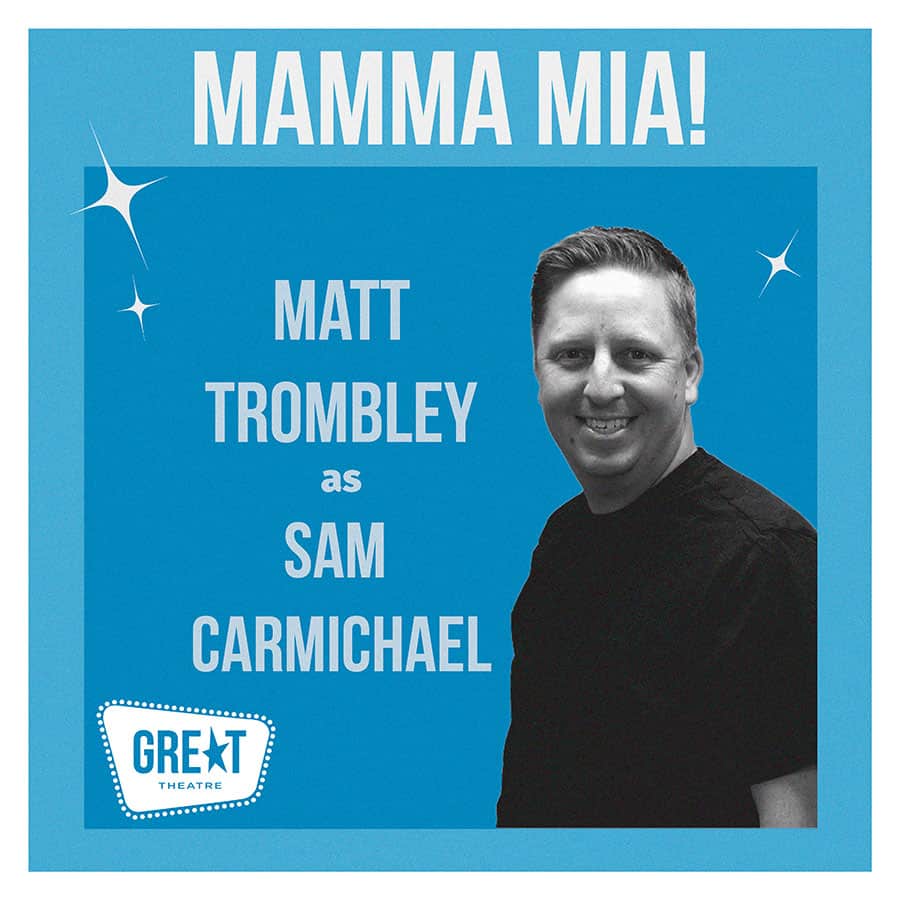 Matt Trombley
Volunteer Actor
Matt Trombley is the Director of the Master's of Business Administration program at St. Cloud State University. Matt enjoys spending time with his family and fishing local lakes and rivers. Matt has been in GREAT shows such as Junie B. Jones is Not a Crook, ELF the Musical, and Joseph and the Amazing Technicolor Dreamcoat.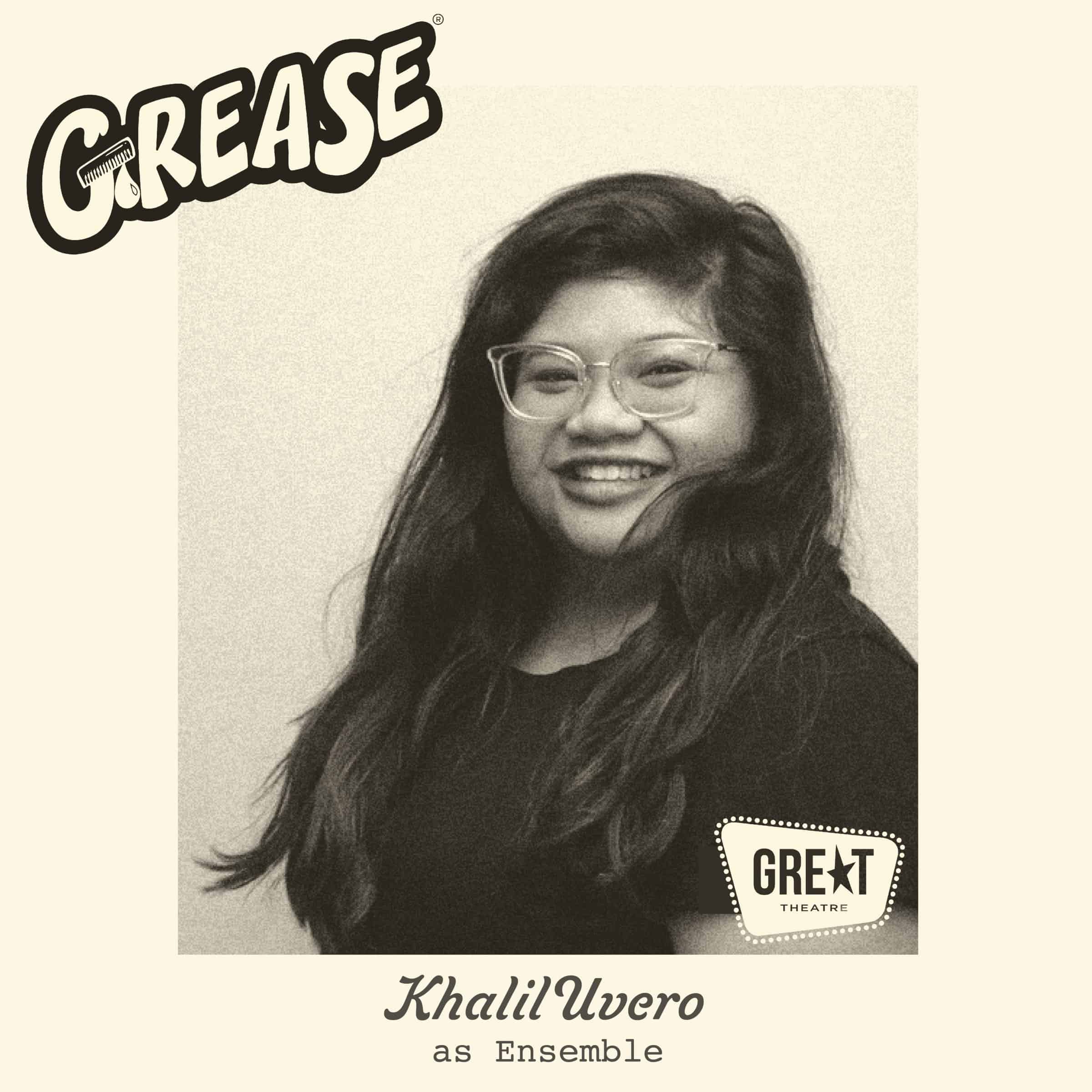 Khalil Uvero
Volunteer Actor
Khalil Uvero works as a Client Service Associate at Preferred Credit Inc. Khalil has been in To Kill a Mockingbird, Cinderella, and Mamma Mia!, and is currently directing Rocky Horror Picture Show. Khalil loves everything theatre, and enjoys embroidery and knitting.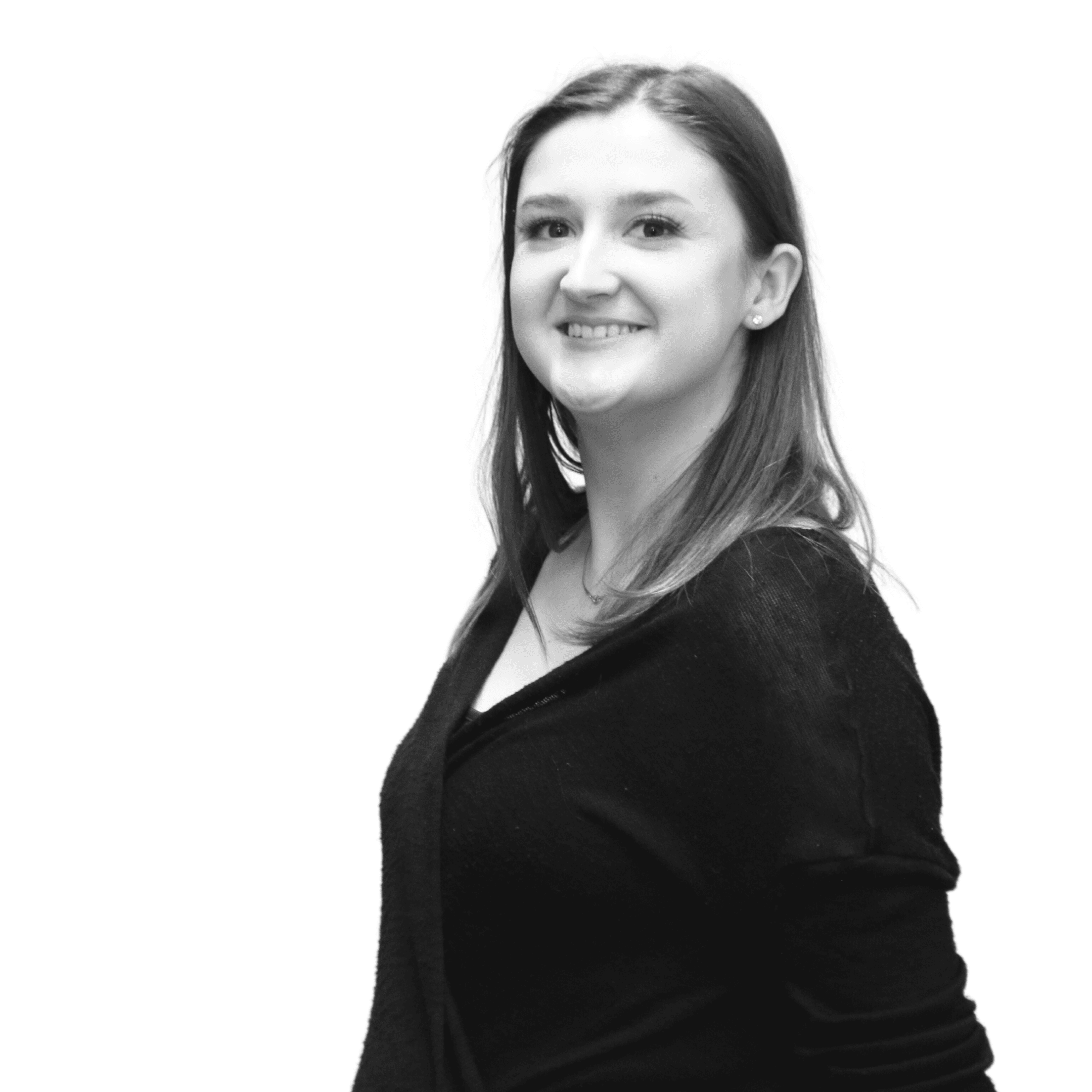 Summer Welch
Volunteer Actor
Summer Welch (Investor 1, Ensemble) is a Creative in the Marketing Department at Blattner Company. She's been involved with many GREAT shows on and offstage, and starred in recent GREAT productions of GREASE!, Mamma Mia!, and Matilda. Summer likes to spend her free time with family and friends, playing video games, and listening to music and podcasts.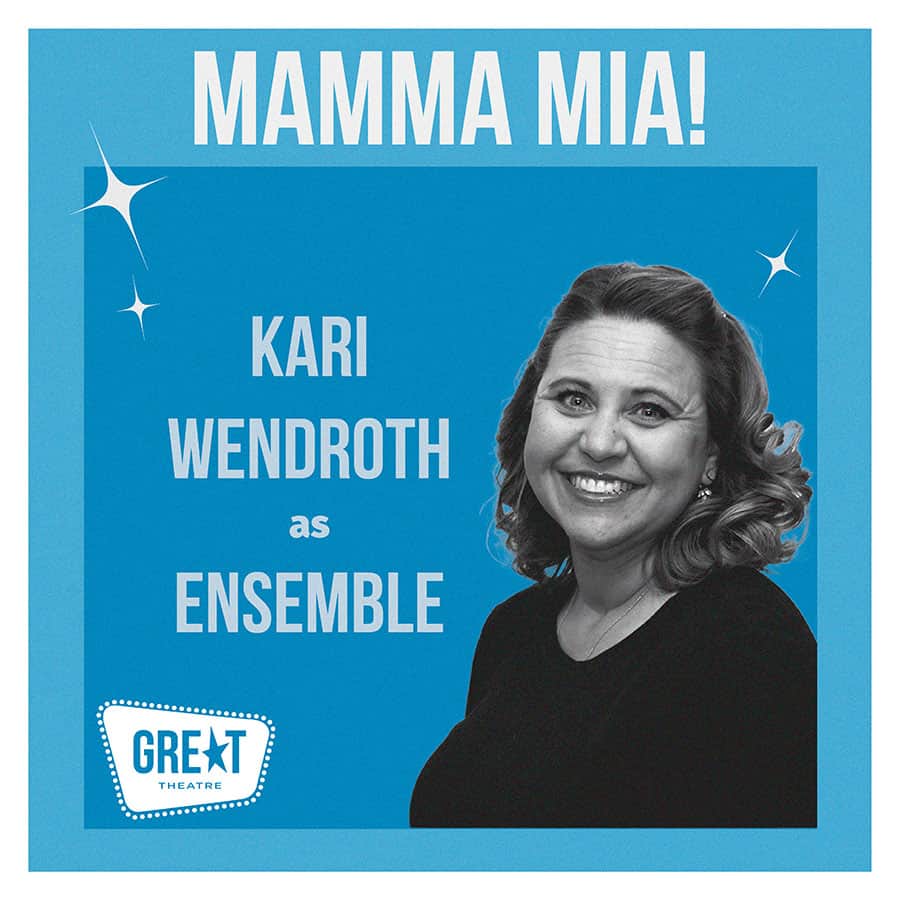 Kari Wendroth
Volunteer Actor
Kari Wendorth is a realtor at Coldwell Banker Realty. She is also a wife and mother of two, and the Vice-Chair of the Buffalo Community Theater Board. At the Buffalo Community Theater, Kari has been in productions of The Music Man, Mary Poppins, and Fiddler on the Roof, among many others. Kari enjoys vacationing, reading, and serving her community as a Rotarian. This is Kari's GREAT debut!
A GUARANTEED, GET-HAPPY, DANCING-IN-THE-AISLES HIT!
A mother, a daughter, three possible fathers, and a trip down the aisle you'll never forget! Sophie, a 20-year-old bride-to-be, is on the search for her father. After reading her mother's diary, she discovers there are three potential candidates. As the big day draws near, surprises abound with old flames and old friends. Escape with this story of love, laughter, and friendship! Packed with ABBA's most beloved songs, Mamma Mia! Is the ultimate feel-good show! 
Featuring 22 ABBA hits, including "Dancing Queen," "Super Trouper," "Take A Chance on Me," and "The Winner Takes It All." This global sensation will have you shouting "Gimme! Gimme! Gimme!" more!
Content guide: This production contains adult humor and content, some coarse language and put downs, and moments of physical intimacy.
Based on music from Swedish pop group ABBA, the hit jukebox musical Mamma Mia! follows the story of a mother and her soon-to-be married daughter as they reevaluate what "family" means. 
The Swedish pop band ABBA came together fifty years ago, in 1972. ABBA members Björn Ulvaeus and Benny Andersson met and began to write music together in 1966, though at the time they were members of separate bands. In 1969 the pair met solo singers Agnetha Fältskog and Anni-Frid Lyngstad (known as Frida). The four began to collaborate on music immediately, and romance blossomed soon after. Ulvaeus married Fältskog in 1971. Andersson and Lyngstad began a relationship around the same time and got married in 1978. 
At first, the four collaborated by helping each other with songwriting, production, and instrumental backing in their solo or duo musical acts. In time, the two couples began experimenting with performing together. Eventually the four musicians gave themselves the name ABBA—a name they arrived at by combining their first initials.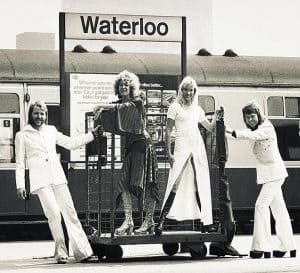 Benny Andersson, Anni-Frid Lyngstad, Agnetha Fältskog, Björn Ulvaeus
In 1974, ABBA entered Swedish song competition Melodifestivalen with their song "Waterloo." The song was an instant hit, and it became the Swedish entry in that year's Eurovision song competition. "Waterloo" won the Eurovision Song Contest, catapulting ABBA into the European spotlight and making "Waterloo" the number one song in European song charts. The song even reached the Top Ten in the United States, despite Eurovision's relative obscurity here in the 1970s. 
A year and a half later, the band released their third album, ABBA, which included worldwide number one hits "SOS" and "Mamma Mia." Over the course of the 1970s and early 1980s, ABBA topped the charts all around the world with songs such as "Fernando," "Take a Chance on Me," and "Money, Money, Money."
By 1982, the band agreed to take a break from performing and producing music together. Ulvaeus and Fältskog had divorced in 1980 and Andersson and Lyngstad divorced in 1981. The four remained friendly and Ulvaeus and Andersson continued to collaborate in art and music.
British playwright Judy Craymer approached Benny Andersson and Björn Ulvaeus about creating a story involving several ABBA songs in 1982. Craymer met Andersson and Ulvaeus while working as Executive Producer on the West End production of the duo's first post-ABBA project, Chess. After hearing the song "The Winner Takes It All," Craymer was convinced that ABBA's music could be made into an amazing theatrical experience.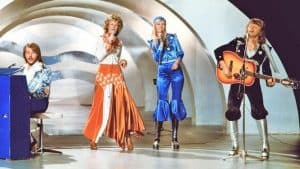 Benny Andersson, Anni-Frid Lyngstad, Agnetha Fältskog, Björn Ulvaeus
Though the music existed before the show was written, Craymer was adamant that the musical must be much more than an ABBA compilation or tribute show. Andersson, Ulvaeus, and Craymer all agreed that they wanted a story "as infectious as the music" that would be a "feel-good" experience for audiences. Finding the right talent to accomplish that goal took Craymer more than a decade.
Craymer eventually commissioned the playwright Catherine Johnson to write the book for Mamma Mia! Johnson found an abundance of emotion and drama in ABBA's body of work, and was able to create a plot out of the stories in the music. She capitalized on two facts of ABBA's work as she wrote. First, Johnson found that many of ABBA's songs told complete stories within themselves. Second, Johnson noticed that ABBA's music changed over the course of the band's career. Many of ABBA's early songs were innocent, care-free, and marked by the excitement and frustration of adolescence. Later songs were mature, contemplative, and seemingly wiser. Given that the songs were sung by women, Johnson created a story about two generations of women, a mother and a daughter, dealing with love and family.
Next, Craymer needed a director capable of marrying ABBA's music to this new story. She found Phyllida Lloyd, who had never directed a musical before. Lloyd, whose own background was in plays and opera, accepted the challenge, knowing that "if she stuck to what she knew – how to help actors create characters and stories – things would be okay." All three women—Craymer, Johnson, and Lloyd—knew that with their great story and timeless music, a smash hit was brewing. 
Mamma Mia! opened on April 6th, 1999 in the West End in London. Hugely successful, the musical moved to Broadway on October 18, 2001. By the time it closed on Broadway in 2015, the show had played a total of 5,773 performances, making it the longest-running jukebox musical in Broadway history. Mamma Mia! has played in more than 50 countries on all 6 continents. Over 65 million people have seen the show worldwide.
Craymer was delighted at Mamma Mia!'s success, especially viewing it as the result of an unprecedented collaboration of three women. The show has also been celebrated for its portrayal of leading women, with the main characters being a single mother and her daughter. Sophie and Donna affirm that women can follow their goals and enjoy their youth, rather than following traditional paths or doing what is expected. Mamma Mia! offers audiences a refreshing perspective on family as well, highlighting happiness and love in even the most chaotic of family dynamics.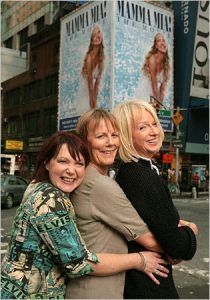 Johnson, Lloyd, and Craymer
In 2008 the show was adapted to film by the original production team and Universal Pictures. The movie starred Meryl Streep, Pierce Brosnan, Amanda Seyfried, Colin Firth, Stellan Skarsgård, Dominic Cooper, Christine Baranski and Julie Walters. The movie adaptation of Mamma Mia! grossed $615.7 million. The success of the movie inspired a sequel that opened in theaters in 2018.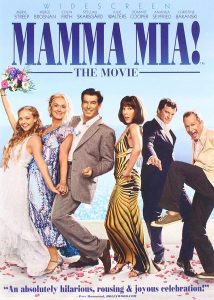 Poster advertising the movie "Mamma Mia!"
In April 2018, the four members of ABBA announced that they had recorded new music. ABBA released their first new album in 40 years, Voyage, on November 5th, 2021. The group is set to begin a concert residency in London in May 2022 called ABBA Voyage, featuring motion-capture digital avatars of the band members as well as a 10-piece live band.
ABBA's hit songs form the backbone of this feel-good musical, which audiences all over the world have flocked to see. Mamma Mia! Isn't only popular for the music of ABBA, but also for its message: family doesn't have to look the way you might expect. 
Production Team
Allyson Richert – Director
Hillary Vermillion – Music Director
Victoria Rae Sook – Choreographer
Kendra Norton Dando – Artistic Director, Intimacy Director
Katie Bruender – Dance Captain
Robert Kovach – Set Designer
Lynn Isaacson – Scenic Painter
Bonnie Bologna – Scenic Painter, Prop Designer
Anthony Schrock – Scenic Painter
Colin Jarrell – Technical Director
Edith G. Moreno – Costume Designer
Jessica Mancini – Costume Shop Manager
Peter W. Mitchell – Lighting Designer
Steve Sanders – Sound Designer
Nick Loweree – Production Director, Stage Manager
Caelin Clarke – Assistant Stage Manager
Adelaide Miron – Production Assistant
Ann Wentland  – ASL Interpreter
Jeanna Borgerding – ASL Interpreter
Meet the Team
Bonnie Bologna
Scenic Painter/Prop Designer
Jeanna Borgerding
ASL Interpreter
Katie Bruender
Dance Captain / Volunteer Actor
Katie Bruender is a bookkeeper at Bruender's Corner Mart. Katie has been in a variety of shows, including GREAT productions of Anne of Green Gables, Joseph and the Amazing Technicolor Dreamcoat, and Chicago. When she isn't acting onstage, being a hockey mom, or orchestrating her baking business, Katie tries to read as much as possible.
Caelin Clarke
Assistant Stage Manager
Lynn Isaacson
Scenic Painter
Colin Jarrell
Scenic Designer/Technical Director
Colin Jarrell is from Grand Rapids, Michigan. Colin is the Technical Director at GREAT, which means that he coordinates the building of each set and implements their technical elements, including lights, sound, etc. Colin works alongside the production team for each GREAT show to ensure that scenic carpenters and painters have necessary guidance and tools to create sets that range from simple to complicated and dynamic. Colin enjoys seeing volunteers gain confidence as they work with him repeatedly over time.
Robert Kovach
Set Designer
Nick Loweree
Stage Manager
Nick Loweree (he/him/his) is the Production Director and Production Stage Manager at GREAT Theatre. Over the past 14 years, he has made his career throughout the country as a freelance Stage Manager of color where he worked on productions varying from small plays to full scale ballets and operas. Nick worked with companies such as The Dallas Opera, Fort Worth Opera, Minnesota Opera, Tulsa Opera, Opera Fayetteville, Charlottesville Opera, Dallas Children's Theatre, The Builders Association, Finger Lakes Opera, Northern Lights Music Festival, Opera Columbus, Dance Heginbotham, The Utah Festival Opera and Musical Theatre, Lucky Plush Productions, The Nickel City Opera, The Champaign-Urbana Ballet, The Santa Fe Opera, The American Dance Festival, and the El Paso Opera. He holds an MFA in Stage Management from the University of Illinois at Urbana Champaign and BFA in Dance Performance from the University of Texas at El Paso. He is originally from El Paso, TX, but now calls St. Cloud his home where he lives with his beautiful wife Hannah and their adorable dachshund, Sindri.
Jessica Mancini
Costume Shop Manager
Jessica Mancini grew up in Kimball, MN and has lived in St. Cloud, MN for more than a few years. Jessica leads a wonderful team of volunteers in the creation and care of costumes for GREAT's productions, summer Camps and other programming. She works closely with the Resident Costume Designer to understand the costume needs for each project, and to facilitate and contribute to the realization of the Costume Design. Jessica loves spending time with members of her family, and especially finds joy in watching her nieces and nephews discover and learn.  She also enjoys books and audiobooks, logic puzzles and riddles, singing in the car, and dancing in the kitchen. For Jessica, making a contribution to a production is wonderful, but she takes even more pride in the moments when costume shop volunteers can pick out specific costume pieces they've worked on, and experience the feeling that comes from watching their work come to life onstage.
Adelaide Miron
Production Assistant
As a kid, Adelaide has acted in many productions at GREAT, but now she has found her place as the Child Guardian and Assistant Stage Manager for five GREAT shows this season. Adelaide is going into her junior year of high school and loves playing role-playing games, listening to podcasts about nerd media, and making new friends with her enthusiastic shouting. She is super excited to work on this show with both of her parents, but also thrilled to reunite with her favorite babysitter Spencer "Babababacon" Gillian.
Peter W. Mitchell
Lighting Designer
Peter W. Mitchell (he/him/his) is a Lighting Designer for theatre, opera, dance, & live events. He has worked Off-Broadway, on National Tours, in Regional Theatre & Opera, as well as New York and International Dance. Peter designed Scalia/Ginsburg, Trouble In Tahiti, & the world premiere productions of Odyssey, Robin Hood, & Wilde Tales (all directed by Francesca Zambello) at the Glimmerglass Festival in New York. NYC Design credits: Metropolitan Museum of Art, Staycee Pearl Dance Project, JACK, SoHo Playhouse, 52nd St. Project, & Columbia University Stages. MN Design credits: The Children's Theatre Company, Playwrights' Center, Gremlin Theatre, Theatre in the Round, & Walking Shadow Theatre Company. Associate Lighting Design credits: Kennedy Center/Washington National Opera, Houston Grand Opera, & Seattle Opera, among others. B.S. Northwestern; M.F.A. NYU/Tisch. peterwmitchelldesign.com
Edith G. Moreno
Costume Designer
Edith G. Moreno is a Salvadorian – Mexican American costume designer from Kansas City, MO.  She currently holds a position as Resident Costume Designer at the GREAT theater in St. Cloud, MN and is currently designing their production of Grease at GREAT. In the past year she created a theoretical design for a mariachi opera, Cruzar la Cara de la Luna, to submit for review at the Operas of America. Recent work includes designing Calabasas Street at Children's Theatre of Madison in Madison, WI Mary's Wedding at KCRep, Twelfth Night at Illinois Theatre, Matilda for GREAT, Memphis for Parkland Theatre, In the String Room, a contemporary dance piece for Dance @ Illinois. Her training background includes an MFA from the University of Illinois at Urbana-Champaign and a BA from the University of Missouri-Kansas City.
Allyson Richert
Choreographer
Allyson Richert (she/her/hers) is from St. Petersburg, FL. Allyson holds a BFA in Musical Theater Performance from the University of Florida. As a performer, she performed in three Broadway national tours: Mel Brooks-The Producers, Disney's Beauty and the Beast, and Catch Me If You Can. She was also seen in regional productions including but not limited to: Wonderful Town (Off Broadway), Beehive, and South Pacific. After spending almost 10 years  teaching and performing in New York City, Allyson found her way to Minnesota permanently after performing in a production at the Guthrie Theatre. Allyson choreographed GREAT productions such as Rodgers and Hammerstein's Cinderella and The Sound of Music, and is currently directing Mamma Mia. As Program Director Allyson takes great pride in collaborating to bring fresh, exciting and fun live theater to central Minnesota.
Steve Sanders
Sound Designer
Anthony Schrock
Scenic Painter
Anthony Schrock is a scenic carpenter at GREAT. Anthony first found family in the theatre, and he was involved in 20-25 shows in his teens and early twenties. Anthony always tried to be in a show, and often volunteered to help build sets and props. Anthony was even in several productions on the Paramount stage before its big renovation! Between directing Two Days in Saint Cloud at the Helgeson Learning Lab, acting in Ahoy, Murder, Dead Ahead!, and being a volunteer, Anthony has seen GREAT from a many different angles. Anthony loves being part of the GREAT team and finds pride in the high quality productions he works on. Anthony makes designs come to life at GREAT, turning designer's blueprints into a set you can walk onto and shine!
Victoria Rae Sook
Choreographer
Victoria Rae Sook is thrilled to be making her GREAT debut with a show that has been on her bucket list ever since she can remember! She is a two-time Drama Desk Award Nominee as director/choreographer and the Founding Artistic Director of Food of Love Productions. She is an active board member of Bristol Riverside Theatre where she offers her dramaturgy services, and she often choreographs and movement directs for the OnComm-Award-Winning The Show Must Go Online. A proud member of AEA, SAG-AFTRA, and an SDC Associate, favorite shows include MOMS, Drowning Ophelia, Legally Blonde, Grease, Shake & Bake: Love's Labour's Lost, Midsummer: a Banquet, Twelfth Night: Welcome to Our Table, and Gallathea. Victoria has also worked in production at the Public Theater and remains on their over hire list for when they need a hand. She is a graduate of Interlochen Arts Academy and The University of South Florida. Victoria is New York City based, where she is mom to her two cats (and eight succulents) and where she will say "I Do, I Do, I Do, I Do, I Do" to her forever Sam 6 days after closing night!
Hillary Vermillion
Music Director
Hillary Vermillion (she/her/hers) is originally from Fort Collins in Colorado. Hillary is the resident Music Director at GREAT. As Music Director, Hillary has a variety of roles. She helps with the audition process for each show and teaches music to each cast. She rehearses with the pit orchestra, and conducts performances of each GREAT musical. Hillary loves instruments and plays the cello. She is also learning the bagpipes and harp. Hillary really enjoys the rehearsal process, and finds it rewarding to see GREAT casts grow and gain confidence as they learn the music for each show. Hillary also loves opening night, because the cast, crew, and production team finally get to share their hard work with amazing GREAT audiences.
Ann Wentland
ASL Interpreter
Act I
I Have a Dream ………………………….. Sophie
Honey Honey ……………………………… Sophie, Ali, Lisa, Ensemble
Money …………………………………………… Donna and Ensemble
Thank You for the Music ……….. Harry, Bill, Sam, Sophie, Ensemble
Mamma Mia ……………………………….. Donna, Harry, Bill, Ensemble
Chiquitita …………………………………….. Rosie, Tanya, Donna, Ensemble
Dancing Queen …………………………. Rosie, Tanya, Donna, Ensemble
Lay All Your Love on Me ………….. Sky, Sophie, Pepper, Eddie, Ensemble
Super Trooper ……………………………… Donna, Tanya, Rosie, Ensemble
Gimme…  ……………………………………….. Lisa, Ali, Sophie, Sam, Bill, Harry, Ensemble
The Name of the Game …………… Sophie, Bill, Ensemble
Voulez Vous ………………………………….. Sky, Eddie, Pepper, Ensemble
Act II
Under Attack ………………………………. Sophie, Ensemble
One of Us ……………………………………… Donna, Ensemble
S.O.S. ……………………………………………….. Sam, Donna, Ensemble
Does Your Mother Know ………… Tanya, Pepper, Harry, Rosie, Lisa, Ali, Bill, Ensemble
Knowing Me, …  …………………………… Sam, Ensemble
Our Last Summer ………………………. Donna, Harry, Ensemble
Slipping Through…  ……………………. Donna, Sophie, Women
The Winner Takes it All …………….. Donna, Ensemble
Take a Chance on Me ……………….. Rosie, Bill
I Do…  ……………………………………………….. Sam, Rosie, Donna, Tanya, Ensemble
I Have a Dream …………………………… Sophie, Ensemble
Bows ………………………………………………… Ensemble
Dancing Queen Bows ……………….. Ensemble
Waterloo ………………………………………….. Ensemble
THANK YOU!
In addition to our corporate sponsors, donors, and volunteers, we wish to extend a special thank you to House of Pizza and Crafts Direct!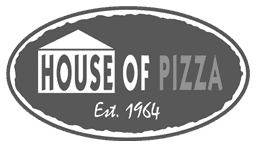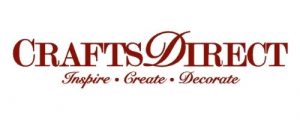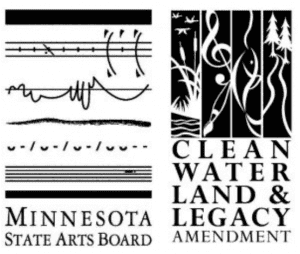 This activity is made possible by the voters of Minnesota through a grant from the Central MN Arts Board, thanks to a legislative appropriation from the arts and cultural heritage fund.
---
GREAT Donors
GREAT donors February 2021 – March 2022
Donors who have given 3 or more years * | Monthly sustainers °
1 Better LLC *
Ahles, Karen & Rick *
Ajayi, Adeyoola & Oluade *°
Algoe, Dave & Jan *
Allen, Sally & Tom
Alm, Micah °
Amazon Smile Foundation *
Ament, Bob & Karen *
Amosson Carlson Family Fund of the Central Minnesota Community Foundation *°
Anderson, Benjamin & Tiffany *°
Anderson, Bruce & Susan *
Anderson, Paulette
Anderson, Sandy
Anderson, Suzanne *
Anonymous *
Arnzen, Marianne*
Ayers, Linda
Bach, MJ & Hagedorn, Jake
Backes, Darlene
Bahe, Mary *
Barbara & Dennis Gregory Family Fund of the Central Minnesota Community Foundation *
Baron, Sue
Barth, Daniel & Hokan, Raine
Bartz, Corey & Erica
Basol, Jessica & Travis
Bastien, Becky & Schlough, Mike *
Bates, Marge *°
Bauer, Carla & Trinity
Bauer, Kristen & Josh
Bauerly, Helga & Rick *
Bechtold, Patricia
Dorothy C. Becker Fund of the Central Minnesota Community Foundation *
Becker, Liz & Monty
Becker, Lori & Mike
Beckmann Kids *
Behrends, Jessica M.*°
Bellmont, Bob & Karen *
Bellmont, Don & Nancy *
Bemboom, Joy
Benschoter, Bonita & John *
Berg, Dorothy
Berg, Gail
Berg, James & Kruger, Mary *
Berg, Lisa *
Berg, Ruth
Bidinger, Rory & Tiffany *
Binder, Annette °
Biorn, Deborah *
Birkland, Marilyn *
Bisek, Ginny & Jim *
Bitzan, Dick & Mimi **
Bjorklun, Gene & Mary Margaret *
Bjorklund, Byron, PegAnne & Megan *
Bleam, Jeffrey & DeBlieck, David *
Blenkush, Micki & Michaels, Dan*
Blesener, Rose & Daly, William *
Boatz, Margaret & Robert *
Bobeldyk, Karen
Bochonko, Coca & Springer, Mark *
Boesen, Chris, Staci, Brenden & Nathan *
Bohn-Gettler, Chris & Kate
Bohnsack, Jennifer & Benjamin
Bollig, Deb *
Bologna, Bonnie, Steve & Family *
Bolton, Aaron & Nicole
Bowden, John & Phyllis *
Boyle, Kris & Phil
Branam Macauley, Kelly
Brenna, Cindy
Brinkerhoff, Amy
Brinkman, Harold & Marilyn *
Broker, Julie & Mike
Brossoit, Margaret
Brown, Linda
Brunberg, Mary *
Bruner, Linda
Brunsvold, Elizabeth
Buegler, Lori *
Buhl Family
Bunting, Dannielle *
Burgess, Kyla, JR, Tenley, Brekken, Livianna & Zaya
Burggraff, Breana
Burggraff, Carrie & Don
Burt, Jason
Busse, Brad *
Buttweiler, Patricia
Calantoc, Mary & Hanks, Kevin *°
Calpas, Dean & Elizabeth
Cameron, Darryl & Karen *
Capital One Services LLC
Carlin-Goenner, Mary *
Carlson, Jerry
Carlson, Karen *
Carlson, Peggy & Nielsen, Chuck
Carr, Mike & Sue *
Casey, Kathy
Cash, Brian & Karen *
Central Minnesota Arts Board *
Central Minnesota Community Foundation *
Childs, Mark & Amy
Chmielewski, Mary
Christenson Family *°
Cicharz, Pat & Rick *
Clancy, Lindsey & Jeff
Clark, Doug & Tarryl *°
Clarke, Rachel *
Clary, Tammy
Coborn's *
Colberg Family *
Coldspring
Colgan, Teresa & Tim *
Colville, Dina *°
Como, Paulette & Tom *
Cotton, Dan & Elaine
Counselor Realty – Aaron Trompeter *
Crafts Direct – Schlecht, Diane & John *
Cragle, M.D., Beth & Stephen P. *
Crouse, Katrina & Matthew
Crowe, Vicky
Cummings, Beth & Michael *
Cuperus, Sara & Shane
D'averill, Kari
Dahlin, Alison
Dalsing, Rich
Danielson, Michele
Daubanton, Mary *
Dauer, Eileen & Brian *
Davis, Mary A. *°
Dearking, Amy & Eric
Deland, Tami
DeLong, Jeanette & Leonard
Dennis Smith Training – Smith, Denny & Pat *°
Dennis, Kay M.
Dick & Mimi Bitzan Family Fund of the Central Minnesota Community Foundation *
Dinndorf, Steve & In Memory of Dinndorf, Joyce, Linda & Louie
Diversified Media Resources
Dolan, Janet
Domek, Robert *°
Don Helgeson & Sue Shepard Fund of the Central Minnesota Community Foundation *
Donnelly, Beth & Kevin *
Dorothy C. Becker Fund of the Central Minnesota Community Foundation *
Dorrie & Scott Larison Fund of the Central Minnesota Community Foundation *
Dorsher, Joanne & Paul *
Dorsher, Patricia *
Dorsher, Steven *°
Droll, Becky & Brock
Durrwachter, Krista & Kurt *
Dwyer, Seal
Dyer, Robert & Rochelle
Edeburn Family
Egeland, Deb *
Ehlen, Charles
Elg, Marsha & Ronald
Ellis, John & Sara *
Emberland, Heather, Mark & Family
Engel, Carol & John
Epsen, Kayla *
Euteneuer, Jennifer, Chris, & Kaylee *
Executive Express – Logeman Family *°
Fabian, Sandra & Tom
Fark, Dan & Jane *°
Fasen, Deb & Bill *
Feigh, Alison *
Felton, Marc
Fenlason, Karen & Tom
Feriancek, Michele *°
Finlayson, Karen & Loren *
Finlayson, Max *
Fischer, Anita & Don
Fischer, Susan & Stephen
Flaherty, Brian & Willow *
Flinck, Theresa & Engholm, Joel °
Flynn, Beth
Foster, Kimberly & Nicholas *°
Fox Family
Fox, Jill *
Frank, Christine
Freudenrich, Layne & Oothoudt, Renae
Friedrich, Suzanne & Kuehl, Eric
Fries McDougle, Jodi *
Froehling, Marcia & Sandra *
Fuzak, Fred & Jyeton *
Gallagher, Michael & Mancini, Kateri *
Gammell, Ginny & John *
Gartland, Bob & Patti *
Gartner, Julie & Mark *
Gau, Jeff & Melinda **
Gazdzik, Jennifer & Kaz
Geissler, Christina & John
George, Sandra
Gerard, Ara
Gertz, Tanya & Faust
Giese, Teresa
Gilder, Lynnae
Gillian, Spencer
Gillman, Debra & Gerald
Glanz, Amanda & Glanz-Gambrino, Lori *
Grachek, Art & Barb
Grachek, Sara & Mihalek, Jim
Granite Equity Partners Fund, a Turn Key fund of the Initiative Foundation *
Groetsch, Anne, Rick, & Paige *
Gruber, Rachel *
Gustafson Berreau, Linda *
Hadler, Tracy & Stacey
Hageman, Diane & Stemper, John *
Hagestuen, Bruce & Nacey, Julie
Hall, Angela *
Hall, Deb & Mark
Halliday, Christie
Hamak, Bridget & Scott *
Hammer, Kathi °
Hansen, Judy & Norm
Hansen, Mary & Patrick
Hansen, Wendy & Roger *
Hanson, Brad & Lisa *
Harper, Amy, Jim & Jane
Hartmann, Jeanne & Tom *
Haugen, Keith & Susan *
Hawker, Lucinda *
Hedstrom, Rebecca
Heen, Dena & Mike
Heinen, Caitlyn
Helgeson, Karel & Michael *
Hemmesch, Eileen
Henderson, Nancy *°
Henry, Jim & Patty
Henry, Patrick & Welter, Pat *
Herman, Karen & Vince
Hermans-Miller, Lindsay & Miller, Ryan
Hershberger, Anne
Heusinkveld, Aaron & Jessica *
Hill, Abbie
Hinkemeyer, Kent & Mary
Hinnenkamp, Ruth *
Hippler, Hope & Jeffrey
Hitzeman, Karen
Hoehn, Ann *
Hoelscher, Brad & Megan
Hoeschen, Stacie & Tad °
Hoffman, Irene *
Hogenson, Cynthia & Erik
Holien, Chad & Kelsi *
Hollenhorst, Mark *
Hornung, Dianne *
Hoskins, Heather
Hotz, Geri & John *
Hunter, Amy & Leinen, James
Hurrle, Mitchell *
Husen, Damien & Kristy
Illies, Jody, Marcy & Emily *
Imholte, Kristi & Steve
In Memory of Kyle Weisbrich
Inkster, Bob & Chris *
Ivers, Gail
Jacobs, Tracy *
Jacobson-Ree Family *
Jacobson, Amber & Sean *
Jameson, Kelly
Janet & Tom Grones Fund of Central Minnesota Community Foundation
Jeff & Melinda Gau Family Fund of Central Minnesota Community Foundation *
Jendro, Sharon *
Jennissen, Kevin, Kayla, Eleanor & Stephen
Jensen, Mandy
Jensen, Patricia L.
Jeske, Nancy *
Jessen-Klixbull, Carol
John, Gareth & Metzo, Christine *°
Johnson, Bob & Judy *
Johnson, Chad & Jaclyn
Johnson, Chet & Karen °
Johnson, Diane
Johnson, Ileen & Edward*
Johnson, Janelle *°
Johnson, Laurie *°
Johnson, Mark
Johnson, Murdoch & Tuff, Dianne *
Johnson, Tony Errold °
Johnston, Kaarin *
Jones, Judi
Joul, Brenda & Steve *°
Juilfs, Cathy & Darren *
Kadlec, Jolene & Harens, Mike
Kaleidoscope Advocates for the Arts
Kalthoff, Amy & Jim *
Kaschmitter Family
Kath, Kathy *
Kay, Bonnie & Brian *
Keenan, Barb & Emmett & In Memory of Carlos Ortega
Kempen, Jean
Kensington Bank
Kieser, Don & Mary Anne *
Kiffmeyer, Clarence & Judy *
Killoren, Peggy *
Kiminski, Matt
King, Buddy & Keshia
Kittok, Gerry
Kivel, Amanda *
Klein, Karen & Rick *
Kloster Collateral Resources
Knapek, Doris
Knife River
Knutson, Sharon *
Koepp, Duane & Kim
Koop, Debra
Kosloski, Christine & Mike *
Krebs, Judy
Krebsbach, Sherry *
Kremer, Liz
Krillan Inc. *
Kroll, Gerard & Taffy
Kron, Steve & Erlandson, Matthew – Kron & Erlandson Family Dentistry
Krueger, David & Pat *
Kruse, Karen *
Kudrna, Chris, Joanne & Family *
Kuhlman, Brad & Ruth *
Kuzma, Susan *
Lack, Aprile
Lacroix, Bill & Phyllis *
Lalley, Debra
Lampert, Deb
Landman, Kirk & Jane
Dorrie & Scott Larison Fund of the Central Minnesota Community Foundation *
Larkin, Valerie
Larsen, Margaret
Larson, Camilla & David
Lauer, Glen
Laumeyer, Amy & Marty *
Lawrence, Alan & Sandy *
Lawrence, Kris & Schumann, Rob & Family *
Layne, Phillip & Sarah *
Legatt, Karen & Mathew*
Legg, Allison & Jon *
Leider, Paula & Jacob
Leitch, Mary & Vernon
Lemke, Cindy *
LeMont, Jessica
Lenarz, Denise & Tom *
Lesmeister, Jennifer
Lesnau, Brenda & Jesse
Lieser, Alvina & Isidore *
Lieser, Judy
Linn, Jasmyn
Linnemeyer, Bruce *
Lisbon, Marilyn & Joe
Listug-Lunde, Dane & Lori *
Lombardi, Joan & Paul *
Lommel, Geraldine
London, Diane L.
Lopez, Carlos & Clara *
Loven, Royal
Loy, Leanne
Luetmer, Stacey
Maanum, Andrea *
Mahowald, John & Maryanne *
Mahowald, Norie & Bob **
Maloney, Andrew & Sarah *°
Manar, Christopher & Katie *
Mancini, Jordan & Stacy *
Marks Family *
Marston Ruhlman Family
Martin-Chaffee, Bill & Chip *
Marty, Lucinda
Marushin, Patrick & Robin
Massmann, Susan Marie
Mastey Enterprises *
Mastromarco, Heather *
Matteson, Sheila
Mattick, Kristen & Thor *
Maurer, Eleanor & Richard *
May, Tylor
Mazacek, Joan
McAlister, Deb
McAnally, Dan & Michele
McCarl, Deb & Skurdahl, Marilyn *
McClelland, Lynn & Mike *
McClintock, Tamara *
McClure, David & Diane *
McConoughey, Elizabeth
McCourt, Nancy
McGowan, Linda & Tom *°
McLean, Angela & Tim
MDO Periodontics PA *
Mechelke, Kate & Mark *°
Meemken, Sara
Meers, Sue *
Melby, David & Gloria
Melby, Jill & Weitzel, Paul *
Melis, Rachel & Galler, Robert
Mersinger, Hannah
Meyer, Cherrie & Dan
Meyerhofer, John & Tammy *
Miles Psychological Services, LLC *°
Miller, Allan
Miller, Dave & Kate
Miller, Kristi & Luke
Mills, Corey
Minnerath, Doris
Minnesota State Arts Board *
Miron, Aimee & Joel *
Patrick & Jane Mitchell Family Fund, a Turn Key fund of the Initiative Foundation *
Mix, Rebecca and In Memory of Jody Trovall
Moeller, Diane & Ralph
Monahan, Paula *
Mongeau, Matt
Moore, Jessica
Moreland, Judith
Morgan Family Foundation *
Morgan, Lee & Vicki *
Morris, George, Mary Kay & Family *
Morstad, Megan & Mickey *
Mosack, Nancy & Stan
Mrozek, Faye & Gary *
Muchow, William P. *
Muehlbauer, Roxanne *
Mueller, Nadine & Gary *
Muff, Ann & Murray
Mulder, Andy & Leslie *
Mund, Merry C. *
Murray, Alec & Pauline *
Myers, Megan *
Nacey, Gina & Priya *°
Neisen, Kelly & Tim
Nelson-Rademacher, Jess
Nelson, Josh & Michele *
Nelson, Margaret & Justin *
Nelson, Pat *
Nessa, Jill *
Neubert, Janet & Marvin
Neville, Hannah
Newiger, Brenda *°
Nieland, Ashley
Noble, Sarah
Nohner, Steven *
Nohner, Steven & Theresa *
Norie & Bob Mahowald Fund of Central Minnesota Community Foundation
Norton Dando, Kendra & Michael °
Norton, David & LB
Noyes, Jonathon, Mardi & Alexa *°
Nunke, Jim & Mary *
Nystrom, Betty *
O'Hara, Mary *
O'Malley, Robert A.
Ohlenkamp, Mark & Melinda *
Olson, Jo Ann
Osendorf, Gail & Phil
Ostendorf, Julie
Oswell, Larry G. & Sandy *
Overby, Nicole, Nathan & Family*
Oxton, Jane & John *
Paige, Amanda
Palmer, Deb & Steve
PAM'S Auto Inc.
Pangier, Marilyn
Pantzke, Kathleen *
Parries Family
Patrick & Jane Mitchell Family Fund, a Turn Key fund of the Initiative Foundation *
Patton, Alice
Pauly, Jill & Jonathan *
Peeters, Trina
Pence, Glenn & Sandra
Penly, Bobby & Lorraine *
Peterick, Tanya *°
Petersen, LaWayne & Pam *
Peterson, Ardith
Peterson, Jeff & Lyn
Pfeiffer, Ian & Paul
Pflipsen, Bob & Heidi
Philippi, DeAnn & Josh *
Phillips Adams, Kathy
Piepkorn, Cindy
Pitzen, Sally °
Place, Elaine
Plumhoff, Matthew, Jinae & Family
Poeschl, Ellen & Mark *
Pogatschnik, Susan *
Popowski, Marcie *
Porter, Aaron
Potter, Lori *
Potthoff, Jeff & Tracy
Precise Heating, A/C, Plumbing, and Refrigeration, Inc.
Preferred Credit, Inc.
Prochnow, Bob & Joanne
Proell, Mary
Proviant – Barclay & Janet Carriar *
Quiggle, Gretchen & Scott
Radeke, Katie & Paul *°
Ramler, Nancy *
Rasmussen, Chris
Reagan, Janet & Michael *
Reber, Anita & Steve
Reberg, Dan & Kim
Reck, Jerry & Jane
Reding, Peggy
Refine Dermatique Aesthetic Center – LaBine, Barry & Leslie *
Reid, Carol & Sherwood *
Reigstad, Greg & Janet
Reisinger, Elizabeth & Eric *
Rethmeier, Dan & Mary *
Reuter, Bernice & Nicholas *
Richards, Clare
Ries, Teresa & Takala, Ted *
Riesner, Ann, Shawn & Bryce *
Riser, Virginia *
Ritter, Debra *
Rivera-Reyes, Yadaira & Yenéslie
Robatcek, Debra
Roelofs, Debra
Rogan, Jacqueline *
Romanowsky, Ann & Dr. James *
Romosz, Becky
Roske, Lisa
Ross, Roseanna *
Rotto, Judy & Luther *
Rowley, Farrah & Shaun
Ruegemer, Diane *
Ruis, Jon & Joy
Running, Cheryl
Ruth, Andy & Paul
Salner, Annie & Ryan *°
Sand Hospitality *
Sanderson, Marc & Marie
Schaefer, Victoria
Scharf, Lisa & Ted
Schelske, Patsy R. *
Schiffler, Bernie & Dennis *
Schindele Paulzine, Dana & Paulzine, Lee
Schindler, Jason & Sarah
Schirmers, James & Lacey *
Schlough, Joyce & Tom *
Schlueter, Jill
Schmidt, Chris & Melanie *
Schmidt, Rebecca
Schneider, Abby & Craig °
Schoenfelder, Jackie & Ron *
Schoenherr, Laura
Schroden, Jerome & Carol
Schroeder, Rebecca & Todd *
Schultz, Mindi
Seamans, Kyle & Megan *
Segura Schwartz, Mónica & Troy *
Sell, Marion
Shaddrick, Kelley & Mary
Sharp, Douglas
Shaughnessy, Shannon & Kosel, Dave*
Shea, Trina *
Sheesley, Florence & Gerald *
Shobe, Joel & Susan *
Siemens, Molly & Ryan
Simmons, James, Michelle, Ella, Molly & Autumn *°
Simonson, Lynn & Hoffman, Kathleen
Sinclair, Jan & Ken
Sis, Thomas & Wanda
Skeate, Char & Gary *°
Smith, Brenda
Snider, Nicole & Gerald
Solheim, Dave & Jean *
Soltis, Patricia & Randy *
Sorell, Jan *
Spah, Adam & Brittany
Spanier, Maureen *
St. Cloud Optimist Club *
Stack Goerger, Rachel
Stadther, Jennifer
Staneart, Timothy *
Stark Engineering *
Stark, Charles
Stavrum, Dick & Perian *
Stearns County Business and Non-Profit Relief
Stebbins, Kristen – State Farm Insurance *
Stegman, Brian & Tanya *
Stenberg, Paul & Amanda*
Stenger, Chuck *
Stephens, Charlotte *
Steve & Peggy Laraway Family Fund *
Stewart, Elizabeth
Stoeckel, Julie & Micah *
Stone, Linda & Thomas
Storkamp, Mary *
Stracke, Ed, Kris & Family
Stupar, Karen & Pete
Sturlaugson, Nancy & Phil *
Sueker, Beth, Family & Friends in memory of Cassie Sueker *°
Swanson, Emily & Willie *°
Swanson, Gretchen *
Symalla, David, Erin, & Cordelia *
Symalla, Joe & MaryAnn *°
Taatjes, Audrey
Tamm, Melinda
Tangen, Helen
Tenneson, Linda G. *
Theisen, James & Carol
Thell, Joleen
Thickpenny, Brian D. *
Thielen, Dan & Diane *
Thielman, Jane & Marilyn *
Thompson, Jeff & Molly *
Thornton, Steve
Tilstra, Dave & Janet *
Tomporowski, Mary Alice *°
Trettel, Dan & Lisa
Tritabaugh, John & Laurie *
Trombley, Amy & Matt *°
Trompeter, Aaron & Jessica *
Trueman, Kathleen
Turnow, Caryl *
Unger, Jennifer *
Unger, Maureen
Van Beck, Diane & Joe *
VanBeek, Angie
Vander Weyst, Stacey & Christopher
Vermillion, Dr. Hillary & Terry
Vetter, Brian & Megan
Vick, Carol
Voelz, Neal
Voigt, Karla, Larry & Family *
Von Korff, Connie & Jerry *
Vos, Mary *
Vosen, Judy & Thomas *
Vossen, Betty & Ralph
Vouk, Lisa & Frank
Wagner, Alicia, Matt, & Emma
Wagner, Gordon *
Wallinga, Eve & Gary *
Walquist, Amy
Walton, Kali
Walz, David & Dena *
Watkin, Dove & Tracey *
Watson, Dan & Jessica *
Wayne, Chris & Katie *
Weatherz, Tia & Brandon *°
Weber, Melissa & Ryan *
Weekley, Denise & John *°
Weitz, John & Sue *
Welander, Linnea & Sean
Weldon, Derik & Nancy *°
Welle, Andy & Nicole *
Weno, Martha *
Wensman, Janet & Tim *
Westby, Eloise & Jerry *
Weyer, Valerie
Whipple, Steve *
White, Margaret & Michael *
WhiteBox Marketing – Karki, Carrie
Wild, Carol & Lonny *
Williams, Sandra Q. *
Williamson, Abby
Windschitl, Mike & Rose
Witherbee, Jenna & Matt
Witte, Debbie *
Wolfe, Ellie
Woods, Brian & Melissa
Wynnemer, Linda J. *
Yassin, Sheryl & In Memory of Louise Julia Hoffman *
Zeleny, Katey & Pete *
Zellmann, LuAnn
Zellner, Annella
Zetah, Jody
Zetterlund, Judy & Allen
Zoeller, Diane & David