Our Stories Cabaret Program
Collide Theatrical Presents Our Stories Cabaret
The Helgeson Learning Lab Theatre is designed to create space for conversation, community, joy, empathy, and self-discovery. This includes collaboration with other artists and arts groups. We are thrilled to welcome Collide Theatrical Dance Company into this space to share their stories.
Directed by Allyson Tolbert Richert
Featuring Jayson Douglas, Patrick Jeffrey, Javan Mngrezzo, & Chelsea Rose
With Special Guest: Terrell Woods aka Carnage the Executioner
AN EVENING OF ORIGINAL DANCE STORYTELLING PIECES ROOTED IN THE BLACK EXPERIENCE
Collide Theatrical Dance Company, founded by Regina Peluso and based in St. Paul MN, is a non-profit arts organization dedicated to theatrical storytelling through music and dance. Their ground-breaking productions bring dance, music and theatre to a modern audience. This season Collide has partnered with local Black Twin Cities choreographers and artists to create a night filled with stories that have shaped the Black experience for years but have yet to be shared on a local stage. As the Black experience has shifted greatly since the murder of George Floyd, these Minnesota based artists bring their everyday realities to the stage in this heartfelt, theatrical, informative and joyous production.
Directed by Allyson Tolbert Richert, choreography by Allyson Tolbert Richert, Chelsea Rose and Patrick Jeffery and featuring spoken word artist Carnage the Executioner.
This production is approximately 60 minutes long.
Performers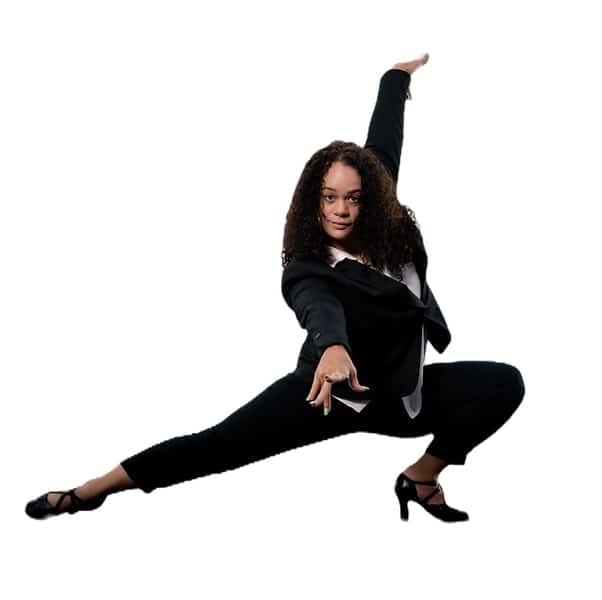 Chelsea Rose
Performer
Chelsea Rose has appeared in Collide's Romeo & Juliet, Picture of Dorian Gray, Great Gatsby, Dance 'Til You Drop, Dracula, and Wonderland. Other credits include the Ordway, Sesame Street Live and numerous commercials and music videos.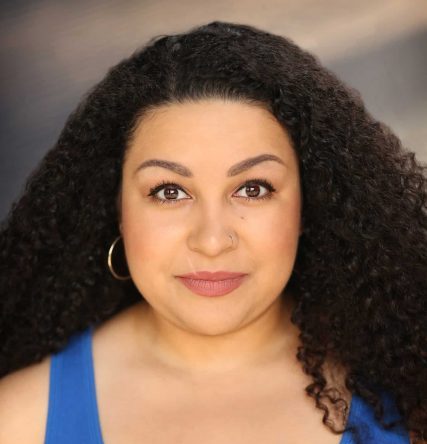 Gabrielle Dominique
Performer
Gabrielle Dominique is thrilled to be making her Collide debut! A South Minneapolis native, Gabrielle graduated from St. Olaf College where she earned her B.A. in Dance & Theatre. She has worked with the Guthrie Theater, Ordway Center, the Chanhassen Dinner Theatre, and the Children's Theatre Company, among others. When she isn't kicking up her heels onstage, she enjoys choreographing and teaching dance across the Metro. Gabrielle was last seen onstage in Theater Latté Da's production of Jelly's Last Jam.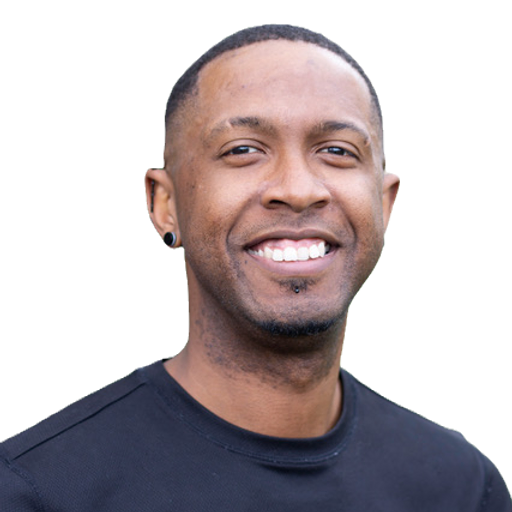 Jayson Douglas
Performer
Jayson Douglas has danced for several renowned ballet companies including Company C Contemporary Ballet, named top 25 companies by Dance Magazine, where he was featured in Twyla Tharp's Surfer in the Styx. He has toured Paris, France with Sarah Berges Dance and Cannes, France with James Sewell Ballet to perform in the Cannes International Dance Festival.
Collide: The Great Gatsby (Gatsby), Wonderland (Mad Hatter), Class of '85 (Blake Scott), Belmont Hotel, Romeo & Juliet 2014 (Romeo), Dracula (2016 & 2018), Dance 'Til You Drop.  Other Credits: Carnival Cruise Lines, Black Label Movement, The Ordway, and Zenon Dance Co.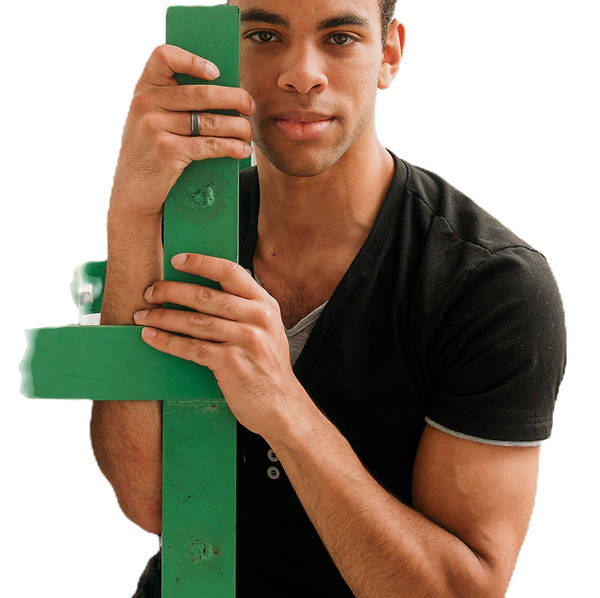 Javan Mngrezzo
Performer
Javan Mngrezzo began his dance journey his first year of college at Western Oregon University in Monmouth, Oregon. He graduated in three years, magna cum laude, with a B.S. in Dance and Sociology. Javan currently dances with Black Label Movement and Analog Dance Works. Previously, he has been a company dancer with Threads Dance Project and BodyVox .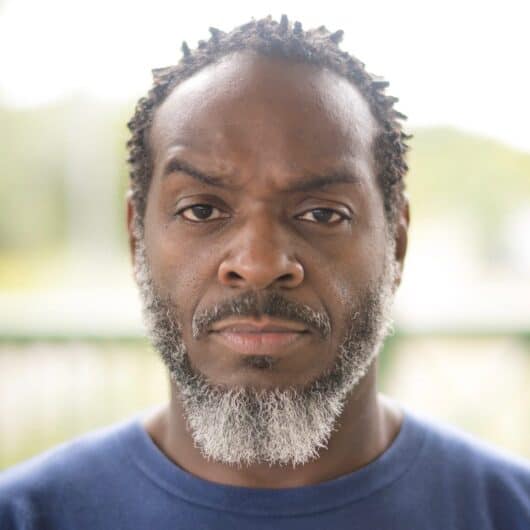 Terrell Woods aka Carnage the Executioner
Special Guest
Whether he's rapping, producing, performing, teaching kids to beatbox, or working his former job as a youth counselor, it's clear the man most commonly known as Carnage The Executioner was born to do two things: instruct and entertain. Musicians, dancers, DJs, poets, and television hosts who have worked with Carnage recognize his dedication to his craft and would confirm that he doesn't disappoint. Ask emcees about Carnage's skill level, and you'll find out that the phrase, "he's your favorite rapper's favorite rapper," actually fits.
A music fan since childhood, Carnage has filled his memory bank with thousands of references from all genres to draw from for his work. Carnage's start as a human beatboxer has taken on a life of its own. He now uses technology like looping and effects pedals commonly used by guitarists. He enhances the experience of a live Hip-Hop show by allowing his audiences to hear original Carnage material and unique improvisations and spot-on recreations of popular songs. Carnage uses this same musical knowledge and technology to create custom, studio human beatbox tracks. His audio vision via mouth music can be heard on albums by Hip-Hop heavyweights Aesop Rock and R.A. The Rugged Man.
Carnage is a self-trained songwriter who's skilled enough to compose a heart-felt story as easily as he can craft an intricate battle rap. Carnage gained national fame from his past guest appearances with Eyedea & Abilities. However, it's his original songs that allow his fans to connect with him the most. Songs like "Addict," "Save My People," and "The MTW Story" give fans a glimpse into the real-life experiences of Carnage, the human being.
Chapter 1 – School is in Session
"Teach Me" by Rush Benson
Choreography by Chelsea Rose
Chapter 2 – An Unsteady Name
"Jonathan" by Patrick Jefferys
Choreography by Patrick Jeffery
Chapter 3 – Blackbird
"Blackbird" by Nina Simone and Thunderstorm Artis with poetry by Maya Angelou
Choreography by Allyson Tolbert Richert
Chapter 4 – I May be the First, but certainly not the Last
"A Change Gonna Come" by Ottis Redding
Choreography by Jayson Douglas
Chapter 5 – The Maynard Terrell Woods Story
"The Maynard Terrell Woods Story" and Spoken Word by Carnage The Executioner
Chapter 6 – Our Walls Must Fall
"Lover of the Light" by Mumford & Sons
Choreography by Patrick Jeffery
Chapter 7 – Time to Eat
"Ravenous" by Carnage The Executioner
Choreography by Javan Mngrezzo
Chapter 8 – My King… an Extension of Me
"Bigger" by Beyonce
Choreography by Chelsea Rose
Chapter 9 – Be Unapologetically Proud
"Say it Loud (I'm Black and I'm Proud)" by James Brown
Choreography by Allyson Tolbert Richert
Chapter 10 – It's Still Work
"Its Still Work" by Carnage The Executioner
Chapter 11 – The Joy in Others
"Yikes" by Grouptherapy.
Choreography by Javan Mngrezzo
Chapter 12 – The Minneapolis Sound
"Minneapolis Sound" by Marshall Charloff
"I Wanna be Your Lover" by Prince
"The Glamorous Life" by Sheila E.
"Poison" by Bell Biv Devoe
"Kiss" by Prince
"Escapade" by Janet Jackson
Choreography by Allyson Tolbert Richert
PRODUCTION TEAM
Director – Allyson Tolbert Richert
Artistic Director – Regina Peluso
General Manager – Grace Kidder
Stage Manager – Sarah Bauer
Choreographer – Allyson Tolbert Richert
Choreographer – Chelsea Rose
Choreographer – Patrick Jeffrey
Choreographer – Javan Mngrezzo
Choreographer – Jayson Douglas
Thank You
---
It is the collective support of our entire community, with donations of all sizes, as well as contributions of time of time and energy, that the transformative power of live theatre possible.