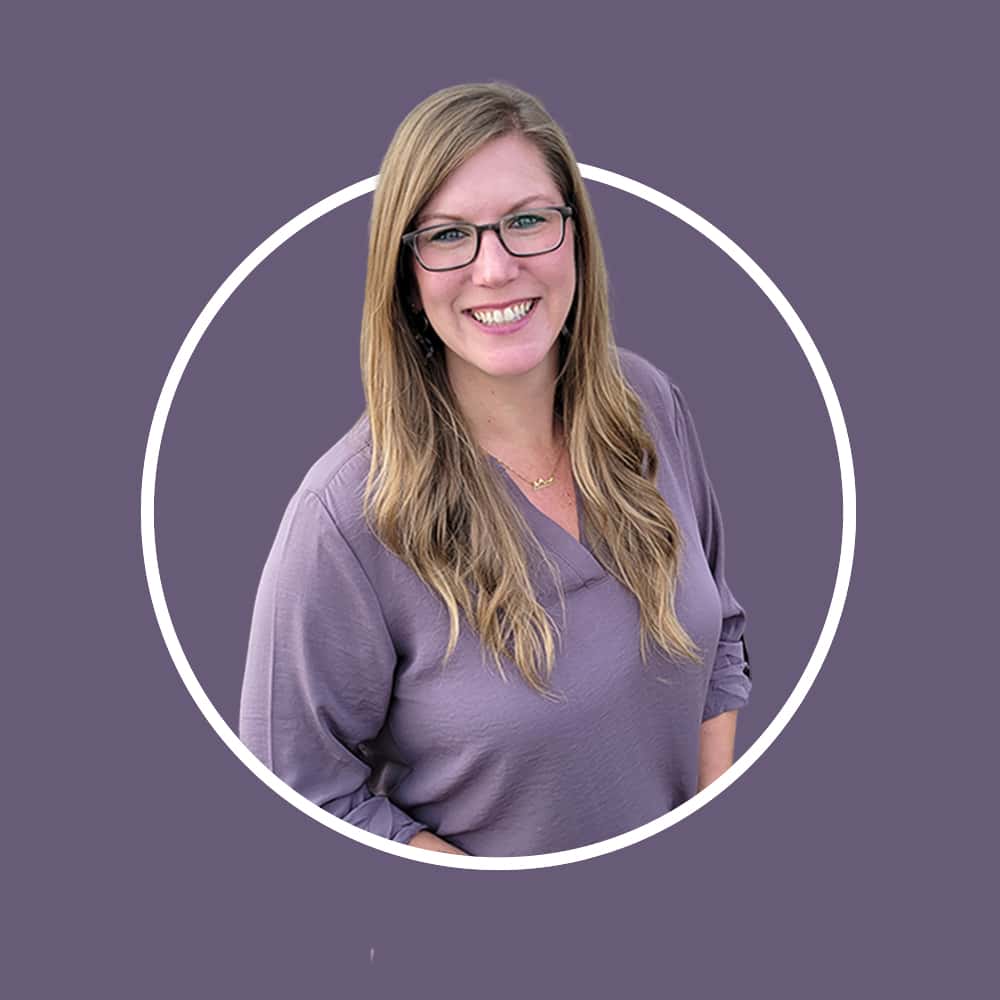 Lacey@GREATTheatre.org
Lacey Schirmers (she/her/hers) was recently appointed as GREAT's Executive Director after serving as interim executive director for six months. Having worked very closely with the founding Executive Director in the role of Managing Director, Lacey's business leadership over the last eight years with GREAT and has been integral to the organization's recent successes and essential to making our artistic vision possible as we strive to ensure everyone has access to the transformative power of the arts.
Lacey was born and raised in St. Cloud and has firmly rooted her family here. Graduating from St. Cloud State University in 2005 with a Bachelor of Science in Management and Marketing, she has experience working in a variety of industries and over 15 years of applied experience achieving financial and marketing results, developing and leading others, and managing projects from ideation through implementation and evaluation. Until recently, Lacey also owned her own business as a freelance graphic designer and photographer for eleven years.
Although not a performer herself, Lacey is passionate about the arts and strongly believes that the arts play a critical role in making a community a vibrant place to live. This is especially important to Lacey, as she is deeply engaged in the community. She has been actively involved with Greater St. Cloud Development Corporation since 2015, most recently co-leading a marketing initiative to reframe the narrative of the greater St. Cloud region to one that is inclusive, celebratory, and authentic– St. Cloud Shines. She previously served as a board member for the American Advertising Federation of Central MN, was a recipient of the St. Cloud Times 5 under 40 Award in 2017 (recognized for innovation, involvement, and influence), and was a member of the inaugural cohort of the Minnesota Young American Leaders Program with the University of Minnesota and Harvard Business School in 2019. Lacey currently serves on the steering committee for Granite Table – a Communities of Excellence initiative through CentraCare, as well as the Waite Park Collaborative Project– an initiative of the city, Boys and Girls Club of Central MN, and St. Cloud Public Safety Coalition.
Lacey's desire to connect with people and add value to their life extends far beyond her full time gig, volunteer work, and side hustle; she also takes her social life with friends and family pretty seriously. She enjoys spending as many weekends at the cabin as possible, playing card games, early morning workouts, attending theatre and supporting the arts, and being with people that bring joy and laughter to life.