A Year with Frog and Toad Kids
Music by Robert Reale
Book and lyrics by Willie Reale
Based on the books by Arnold Lobel
Based on Arnold Lobel's well-loved books, this whimsical musical follows two best friends – cheerful Frog and rather grumpy Toad – through four fun-filled seasons. These treasured characters hop from page to stage as they sing and dance their way through a year of adventure. Celebrate the differences that make us all unique and the importance of friendship with Frog, Toad, and their woodland friends in our fifth annual Youth Artist Project! The jazzy score bubbles with upbeat melody and charming wit, making it an altogether lovable musical for the whole family! 
---
YOUTH ARTIST TEAM
Back for the fifth year in a row, the Youth Artist Project partners student artists with professional theatre artists and educators to bring a show to life! The student team will design and direct A Year with Frog and Toad Kids under the mentorship of the professional team. This year's production will be available for both public audiences and school shows in October 2023. 
These high school students will fulfill the following roles under the mentorship of theatre professionals:
Director: Sylva Bohannon
Music Director: Levi Van Heel
Choreographer: Elaina Waggoner
Scenic & Lighting Design: Lee Rone
Costume Design: Isabel Becker
Sound Design: Evan Ress
---
Audition for A Year with Frog and Toad Kids

Auditions July 31 & Aug 1, 2023 | Roles for ages 8-17
What to prepare, info session details, and sign up form posted 2 weeks in advance of auditions.
---
IMPORTANT DATES
Auditions – July 31 & August 1, 2023

Open to youth ages 8-17! Audition information will be posted in early July 2023.

Rehearsals begin – August 14
Public Performances – October 7-14
School Matinee Performances – October 6 & 12
Questions about YAP? Reach out to Kendra Norton Dando, Artistic & Education Director. Kendra@GREATTheatre.org
Questions about student matinees? Reach out to Colin Nord, Education Manager. ColinN@GREATTheatre.org
---
See what past Youth Artists have to say about their experience!
"I was so pleased with the work that was put into the project. I am truly proud to be able to be a part of it all."
"It was so exhilarating to go from talking to a young actor, to an adult mentor, to someone I hadn't even met before. My communication skills got a workout!"
"I was surprised with how much control and freedom I had. Being able to truly bring my vision to life through the costumes was so incredible."
"I have learned to believe in myself. I have learned that it's okay not to know everything right away, and sometimes the best thing to do is to ask for help."
---
Hear about the experiences of our 2021 youth artists!
---
Sponsored by…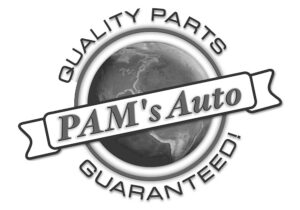 This activity is made possible by the voters of Minnesota through a grant from the Central MN Arts Board, thanks to a legislative appropriation from the arts and cultural heritage fund.