A high-spirited and compelling on-air retelling of the somewhat historical events of the Dancing Plague
Sasparella Trauffea is dancing! And she won't stop! In this loose adaptation of the somewhat historical events of the Dancing Plague of 1518, the residents of a small town must deal with the consequences of a runaway father, an ostentatious mayor, and, of course, the brazen dancing of the Trauffea girl. Add to the mix a lovesick confectioner and a hasty engagement, and you've got the recipe for a rollicking adventure of a radio show that the whole family will love!
VIEW SHOW PROGRAM
We are proud to announce the cast:
Thanks to all who auditioned for this radio production! We wish we were able to offer roles to everyone, and we sincerely hope to see all who tried out at future auditions.
Sasparella – Lori Gulbranson
Egg – Merit Burgett
Ferdinand – Micah Alm
Clorabelle – Solveig Anderson
Maude – Megan Myers
Gertrudina – Katelyn Holstad
The Mayor – Jason Schommer
Edmund/Man #1 – Jay Ramos
Ferdinand's Father – Steve Gottwalt
Priest/Man #2 – Kaleb Fischer
---
Sasparella Trauffea is Dancing! is the winning script from the 20/21 KVSC & GREAT Scriptwriting Competition. Local playwright Meg Mechelke is a second year student at the University of Iowa. Far from her hometown of Sartell, MN, she is studying English and theatre and is heavily involved in the campus's theatre and publication scenes. Her work has appeared both on stage and in print at the university and beyond, and she is excited to be going back to her "GREAT" roots with this project.
This project is funded in part by a grant from the Minnesota Arts and Culture Legacy Amendment.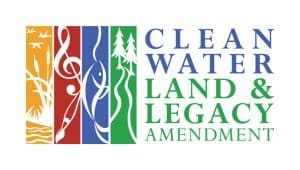 Partner