Welcome (back) to Rydell High School and the world of Sandy, Danny, the Pink Ladies, and the Burger Palace Boys! Grease is one of those iconic musicals beloved for its big dance numbers, rock 'n roll music, and of course, those summer nights. 
While the 1978 movie played up the romance of Sandy and Danny's summer fling and brought us the bright, flashy world of the Pink Ladies and T-Birds, the original 1971 production was a grittier, raunchier, comedic piece commenting on the cultural shifts of the late fifties. Each generation has created its own iteration with the 1994 and 2007 Broadway revivals and the current West End production, but the stage musical is closer to the original Grease and is more than just the love story of two teens. 
In Grease we meet a group of kids who are jockeying for power in their search for identity against a world that offers extremely limited options. Here the constraints of 1959 definitions of femininity and masculinity are on full display in the cultural references and attitudes of the kids. As friendships shift with the arrival of Sandy at Rydell, the Burger Palace Boys and Pink Ladies navigate new social and cultural dynamics and try on different personas as they subscribe to or defy the expected norms of the era. 
While we don't see any of these kids fully grow up, Grease gives us a look at that refining process that shapes individual and collective identity . . . those high school years where relationships––whether romantic, friendly, adversarial, or somewhere in between––significantly grow us as people. It's through dynamic relationships, pushing boundaries, and questioning norms that we come into our own, clarifying who we are and who we become. 
So again, welcome back . . . to high school, to summer nights, to rock 'n roll, to finding self. Go Ringtails!
Kendra Norton Dando
Director of Grease
Character List
Micah Alm – Ensemble
Kylee Crews – Sandy Dumbrowski
Holly Dahlinger – Ensemble
Kate Ellis – Patty Simcox
Ayden Giswold – Frenchy
Brennan Hafermann – Sonny Latierri
Tierney Hammer – Ensemble
Celena Hansen – Ensemble
Maddison Hofer – Betty Rizzo
Mitchell Hurrle – Teen Angel, Ensemble
Jacki Johnson – Miss Lynch
Bailey Jones – Kenickie
Matt Kiminski – Eugene Florczyk
Otto Klemp – Doody
Grecia Lopez – Ensemble
Caitlin Mayo – Cha-Cha Digregorio
Victoria Mitchell – Ensemble
Colin Nord – Danny Zuko
James Reichow – Roger
Hannah Renken – Ensemble
Albert Rysavy – Ensemble
Alyssa Rysavy – Radio Voice, Ensemble
Martha Sanguma – Jan
Caleb Schweim – Johnny Casino, Ensemble
Sarah Steinfeldt – Ensemble
David Symalla – Vince Fontaine
Alyssa Tasto – Ensemble
Khalil Uvero – Ensemble
Summer Welch – Marty
Orchestra
Sean Jacobson – Keyboard
John Tetrault – Bass
Jake Hagedorn – Guitar
Matt Nelson – Drumset
Amanda Jansen – Saxophone
Mary Beth Kulander – Saxophone
Hillary Vermillion – Conductor
Cast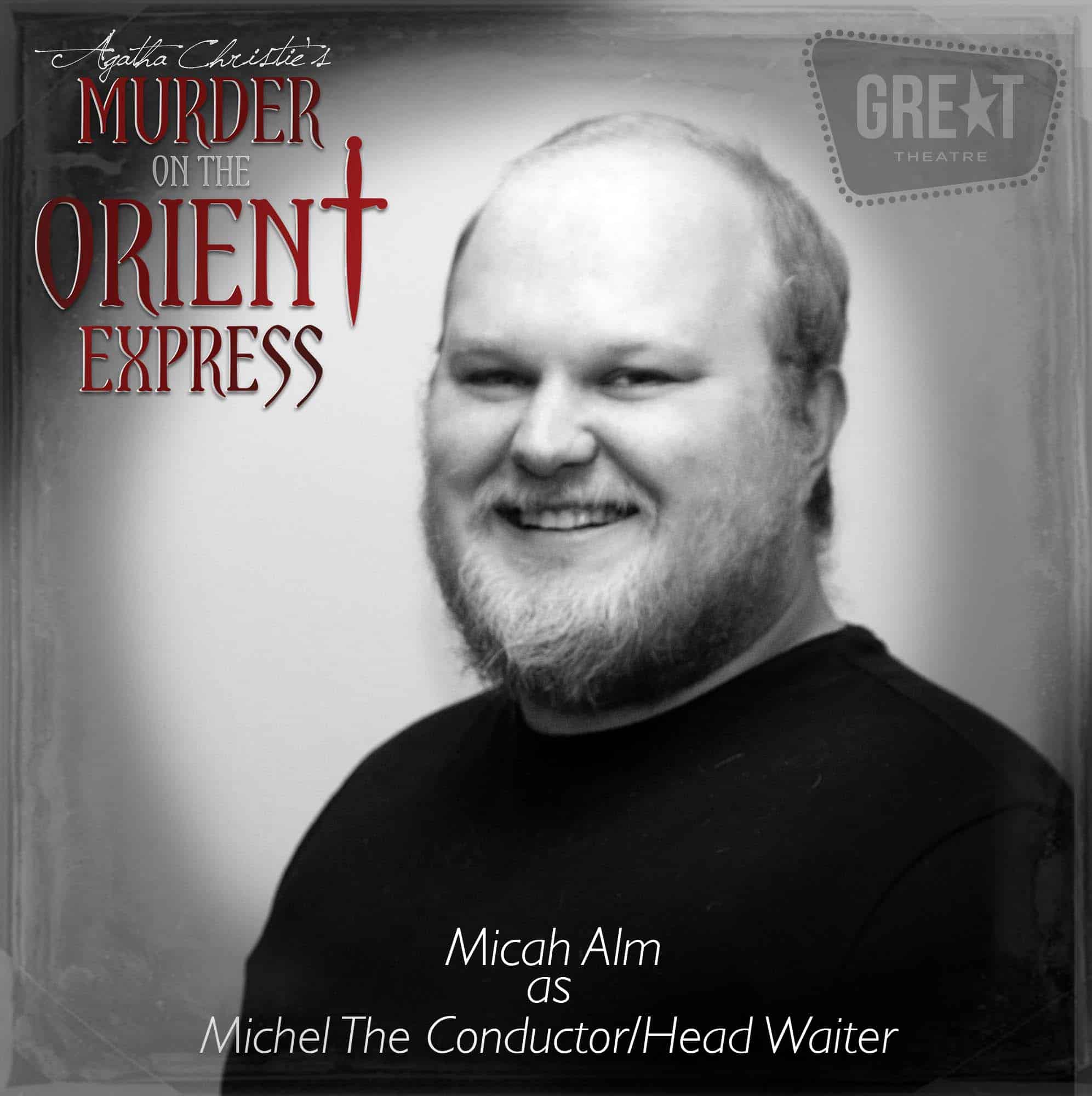 Micah Alm
Volunteer Actor
Micah Alm is a building and ground worker at Lake Maria State Park. He enjoys hiking, hanging out with friends, and volunteering at theater events. Micah has appeared in GREAT's productions of Rodgers & Hammerstein's Cinderella, Roald Dahl's Matilda, and Grease.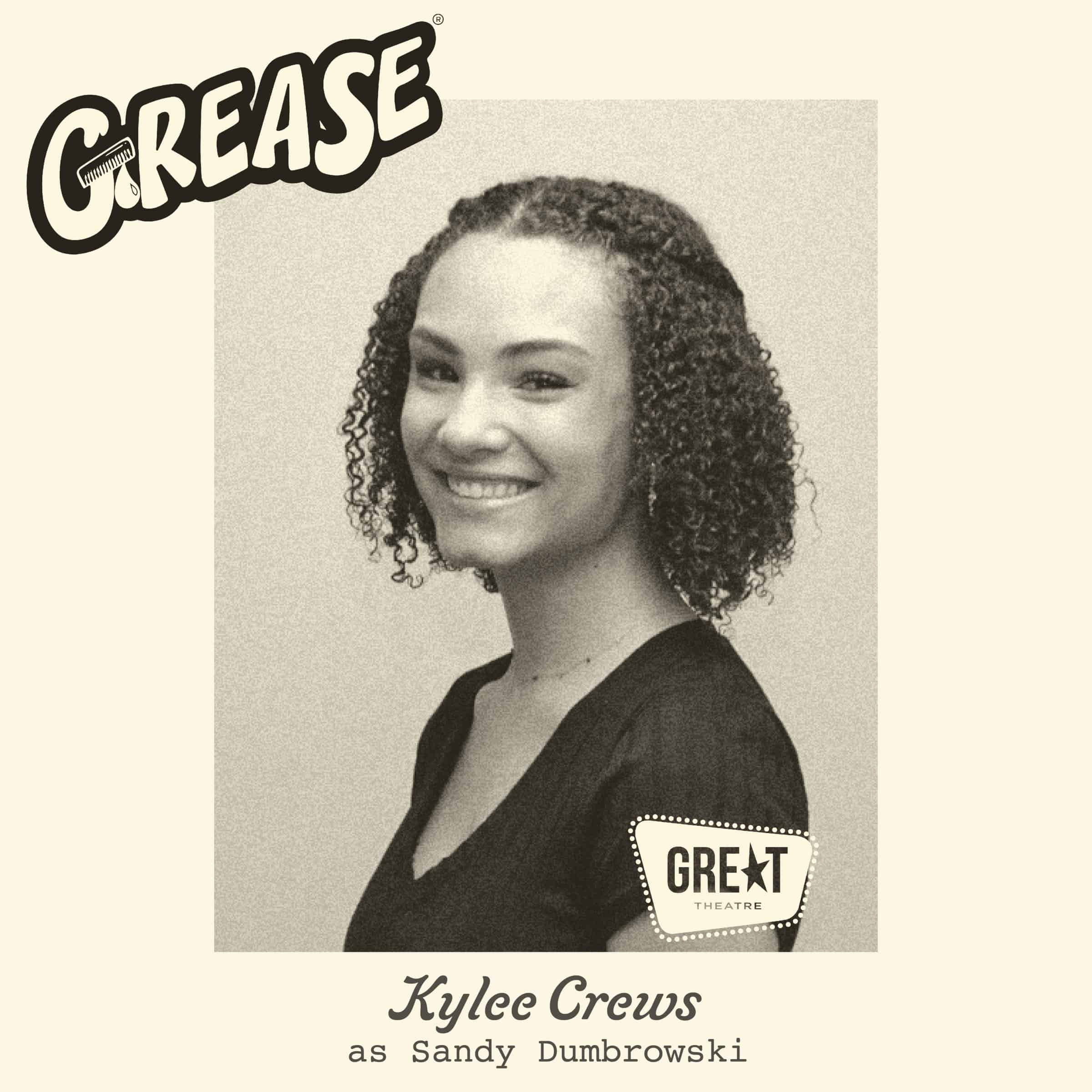 Kylee Crews
Volunteer Actor
Kylee Crews is an Honors student at St. Cloud State University, double majoring in Childhood Education and Spanish Education. She enjoys reading, coloring, and theatre. Originally from Colorado, Kylee moved to St. Cloud for school and to get back into theater. She has been in shows such as Little Shop of Horrors, Beauty and the Beast, Disaster! The Musical, and The Pajama Game.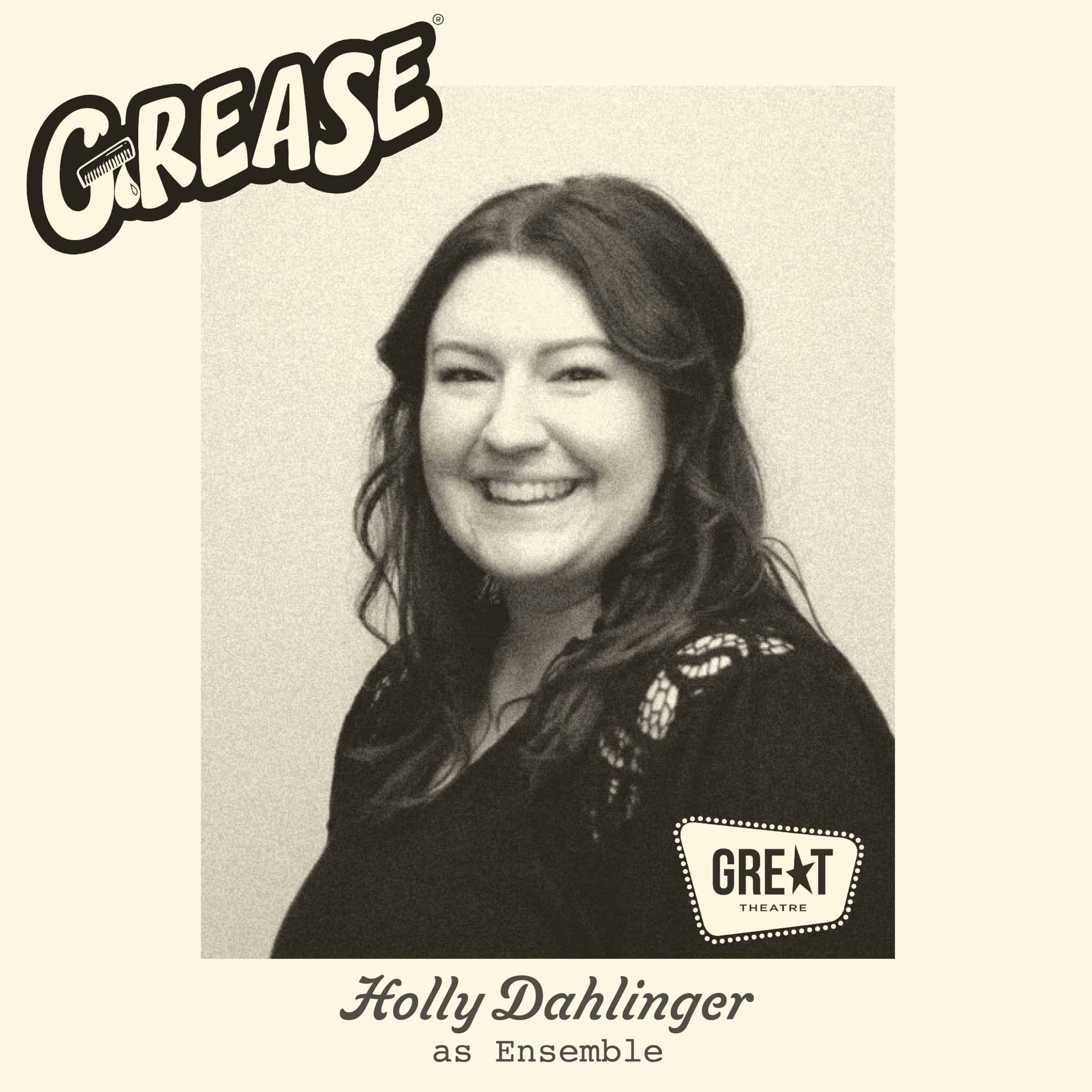 Holly Dahlinger
Volunteer Actor
Holly Dahlinger is a Bank Teller, and is also going to school to become a Literature Arts Teacher. She loves dogs, the arts, and recently started crafting cribbage boards with her dad. Holly has always loved theatre and started her journey with GREAT in 2017 with It's a Wonderful Life. Since then, Holly has also appeared in Beauty and The Beast and The Little Mermaid.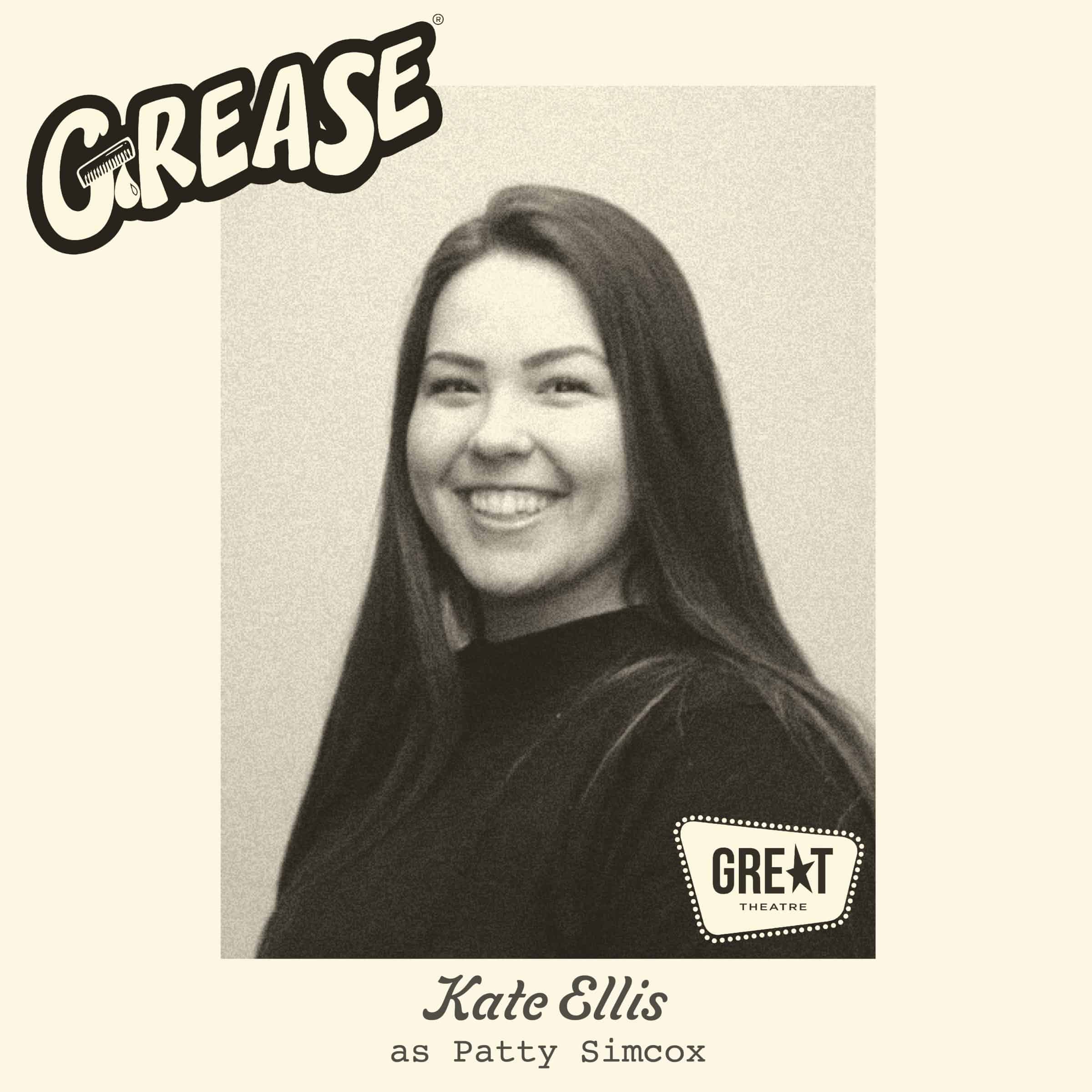 Kate Ellis
Volunteer Actor
Kate Ellis will be a freshman at Creighton University this fall, where she will be studying Biochemistry. She enjoys going on long drives, watching romantic comedies, listening to Taylor Swift, and drinking venti iced chais. Kate has graced the stage with roles in Cinderella and The Sound of Music with GREAT.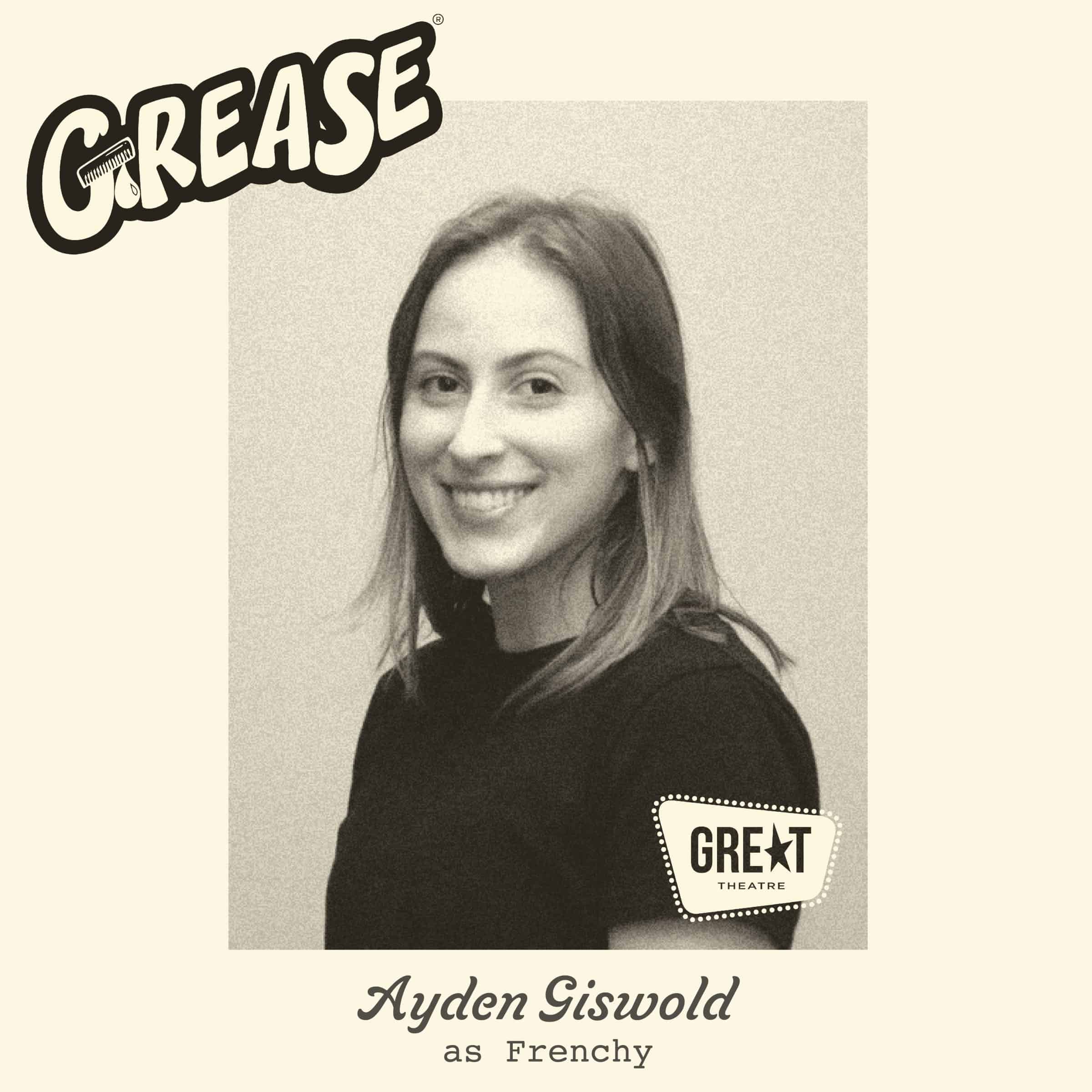 Ayden Giswold
Volunteer Actor
Ayden Giswold is a Teachers Assistant at St. Boniface Preschool. They like to watch movies, dance, and generally be a movie buff. Ayden worked through horrible stage fright growing up, which lead to taking parts in shows such as Thoroughly Modern Millie, Roger and Hammerstein's Cinderella, and The Wizard of Oz.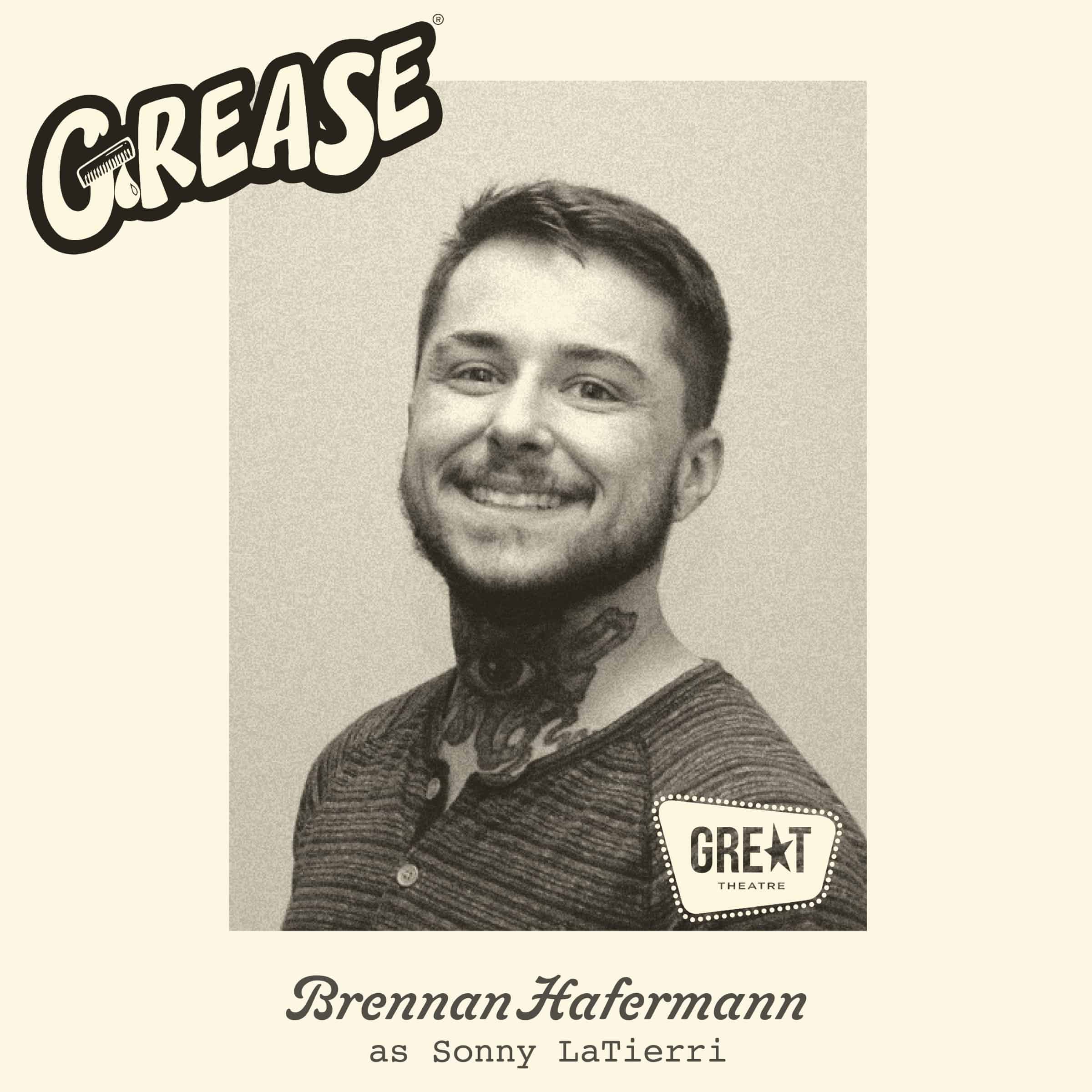 Brennan Hafermann
Volunteer Actor
Brennan Hafermann works as a barista at Starbucks. When he has time, he enjoys music and playing guitar. Brennan has been in shows such as High School Musical. After seeing GREAT's production of Mamma Mia he knew he wanted to get back into theatre.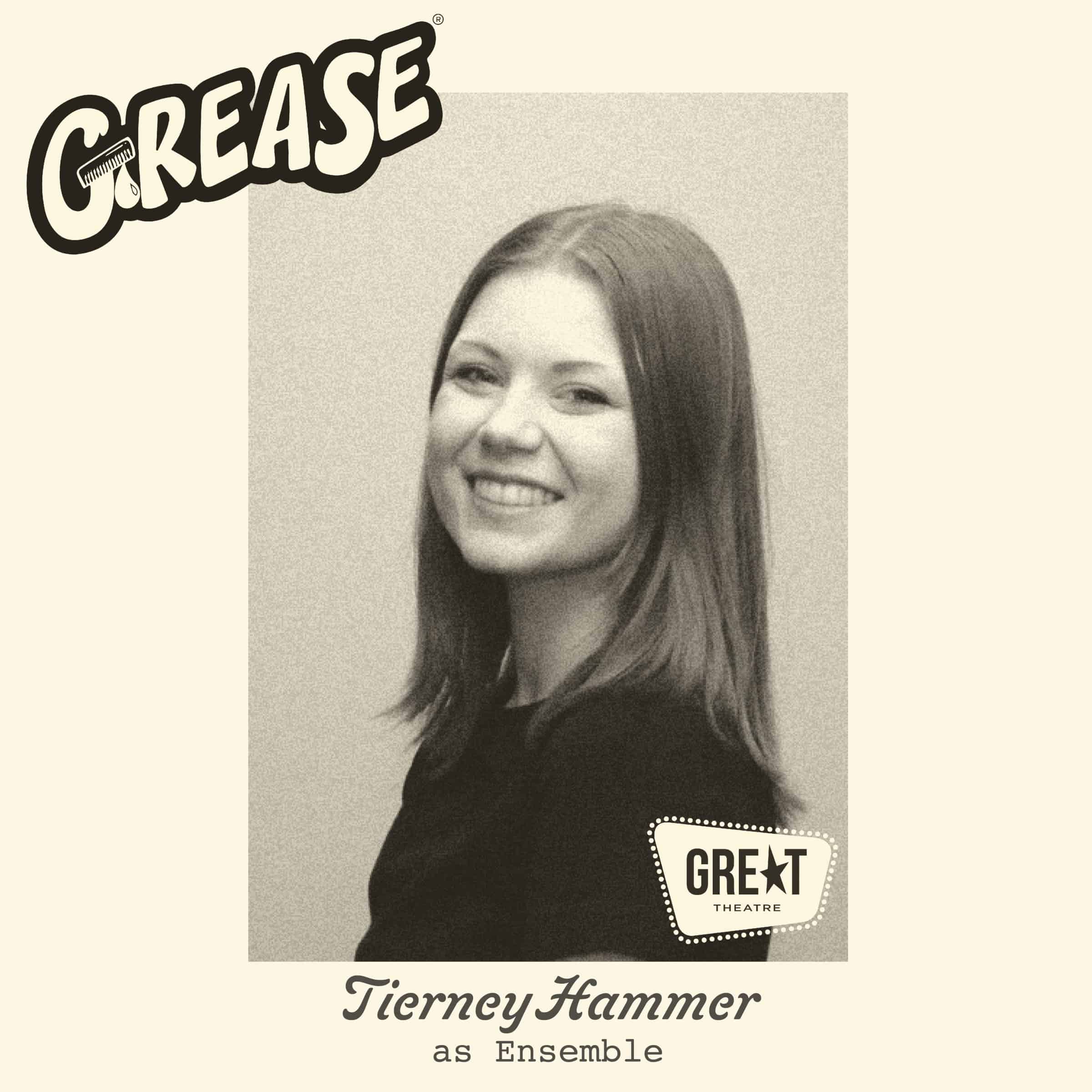 Tierney Hammer
Volunteer Actor
Tierney Hammer is a Dance Instructor at North Crest Kids Activity Center. Tierney likes reading, sewing, painting, and drawing. Tierney has also been in Mamma Mia, Cinderella, Alice in Wonderland, My Fair Lady, and It's a Wonderful Life.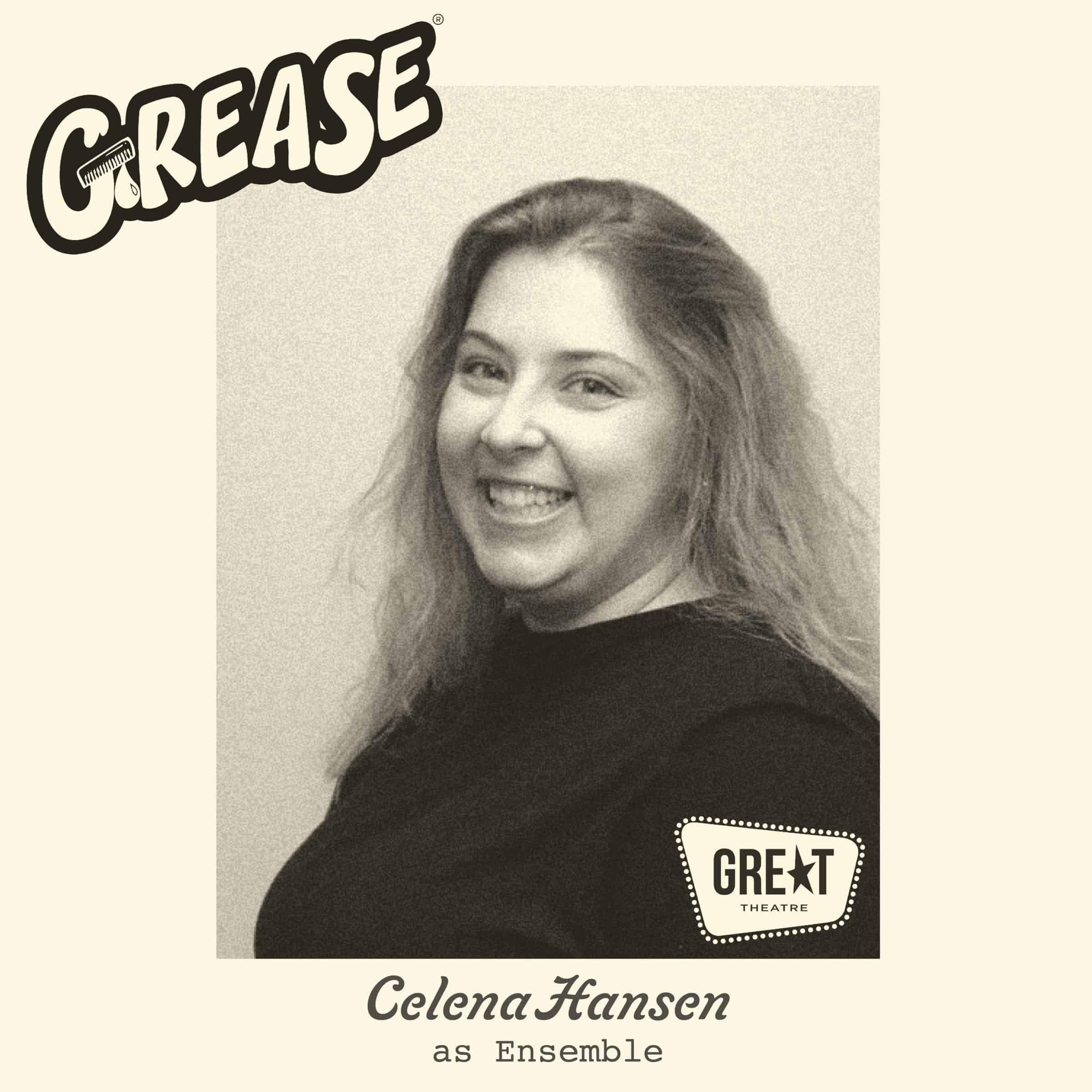 Celena Hansen
Volunteer Actor
Celena Hansen is an Administrative Assistant at St. Cloud Hospital. She is an avid reader, and she also enjoys watercolor painting in her spare time. Celena auditioned for Grease after moving to St. Cloud from Maryland so that she could experience the arts and connect with people in the community. She has been in shows such as James and the Giant Peach, Into the Woods, and The Addams Family.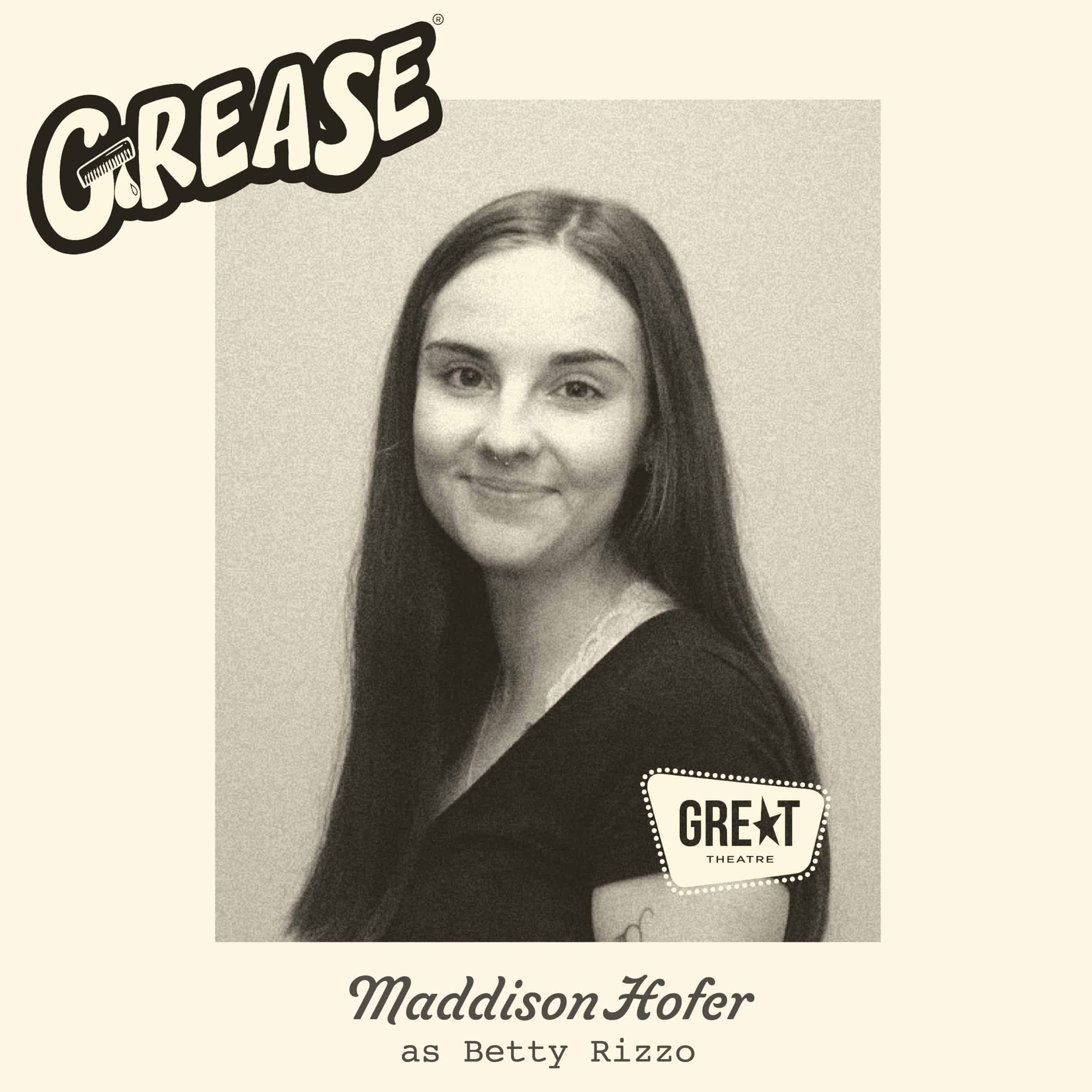 Maddison Hofer
Volunteer Actor
Maddison Hofer works in childcare. She enjoys reading, handing out with friends, drinking coffee, and sleeping. Maddison is gearing up to move across the country and auditioned for Grease to prove that she could do anything. She has been in Aladdin, Shrek the Musical, Thoroughly Modern Millie, and Cinderella, and Anything Goes.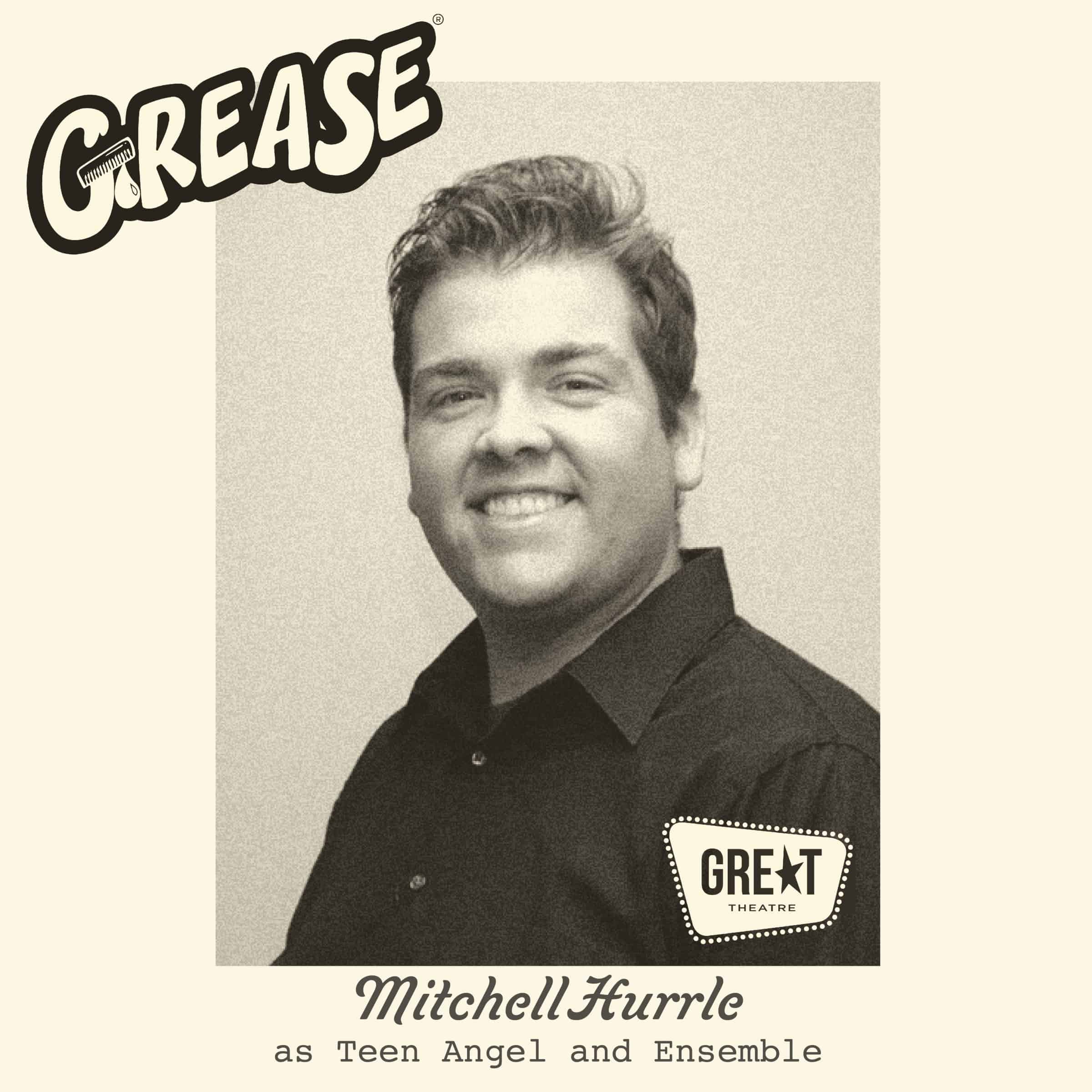 Mitchell Hurrle
Volunteer Actor
Mitchell Hurrle is a registered Nurse in the NICU of St. Cloud Hospital. He likes musical theatre, traveling, and spending time with friends and family. Mitchell has been involved in numerous shows with GREAT and was last seen in Mamma Mia! and Matilda.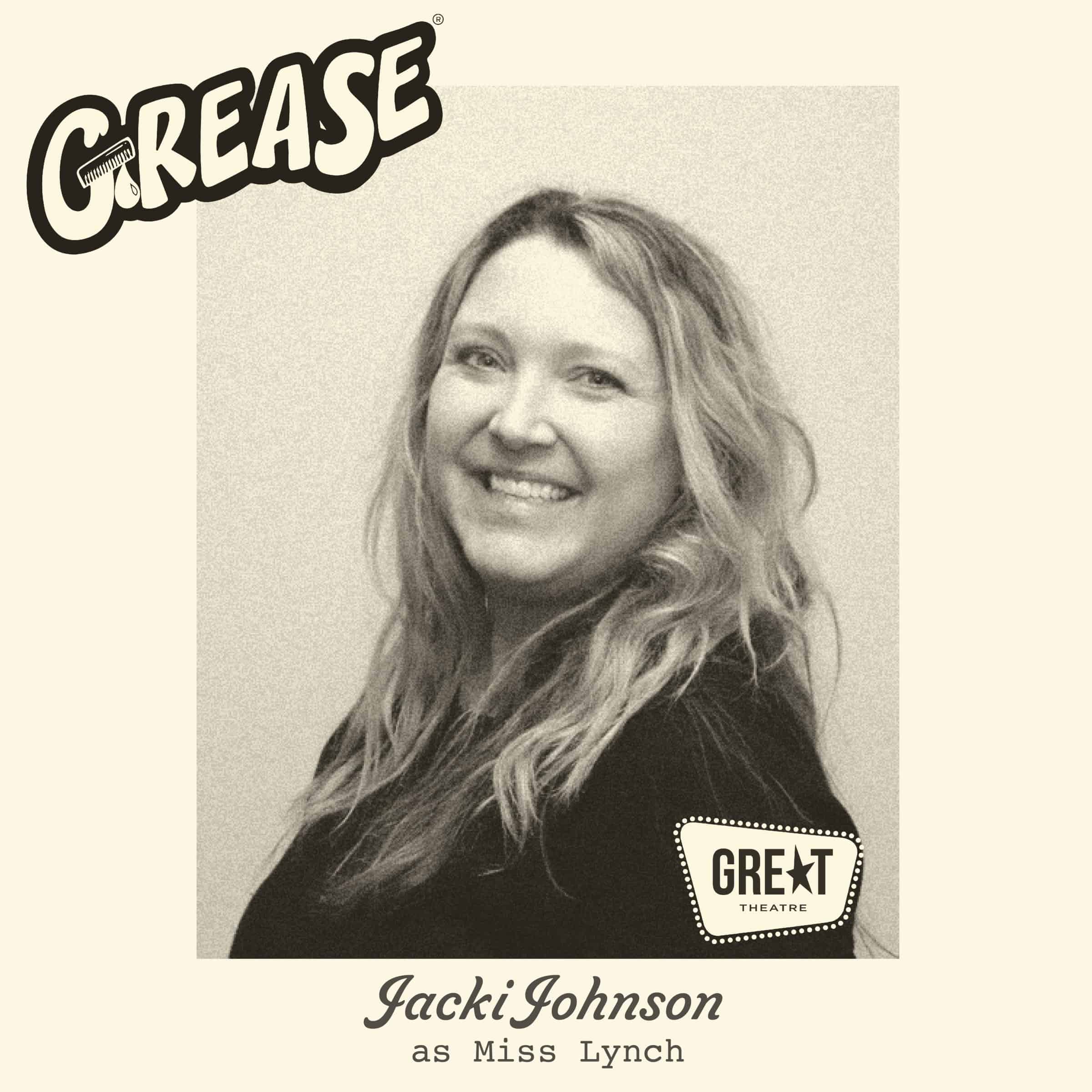 Jacki Johnson
Volunteer Actor
Jacki Johnson just completed her Bachelors in Psychology, and is a stay-at-home mother of four. She enjoys running, Netflix, spending time with her family, and fried chicken. Grease is a special show for Jacki, since she grew up watching it with family. She has been in Hairspray and A Christmas Carol with GREAT.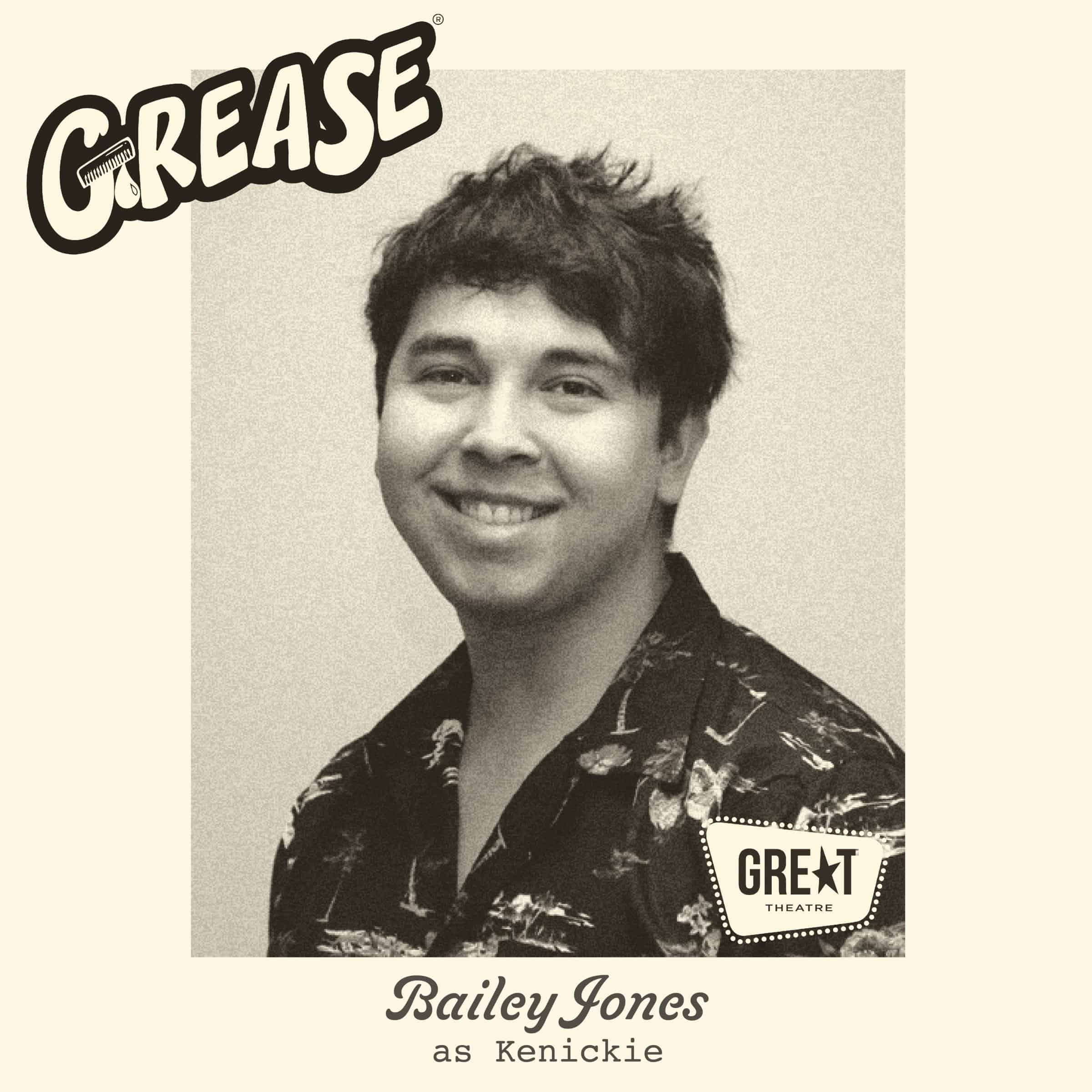 Bailey Jones
Volunteer Actor
Bailey Jones works as a crew member at the St. Cloud Skatin' Place. They enjoy playing music and learning new and impressive skating tricks. Bailey loves musicals and has been in GREAT show such as The Buddy Holly Story, Grease, Peter Pan, and The Laramie Project, and Snow White.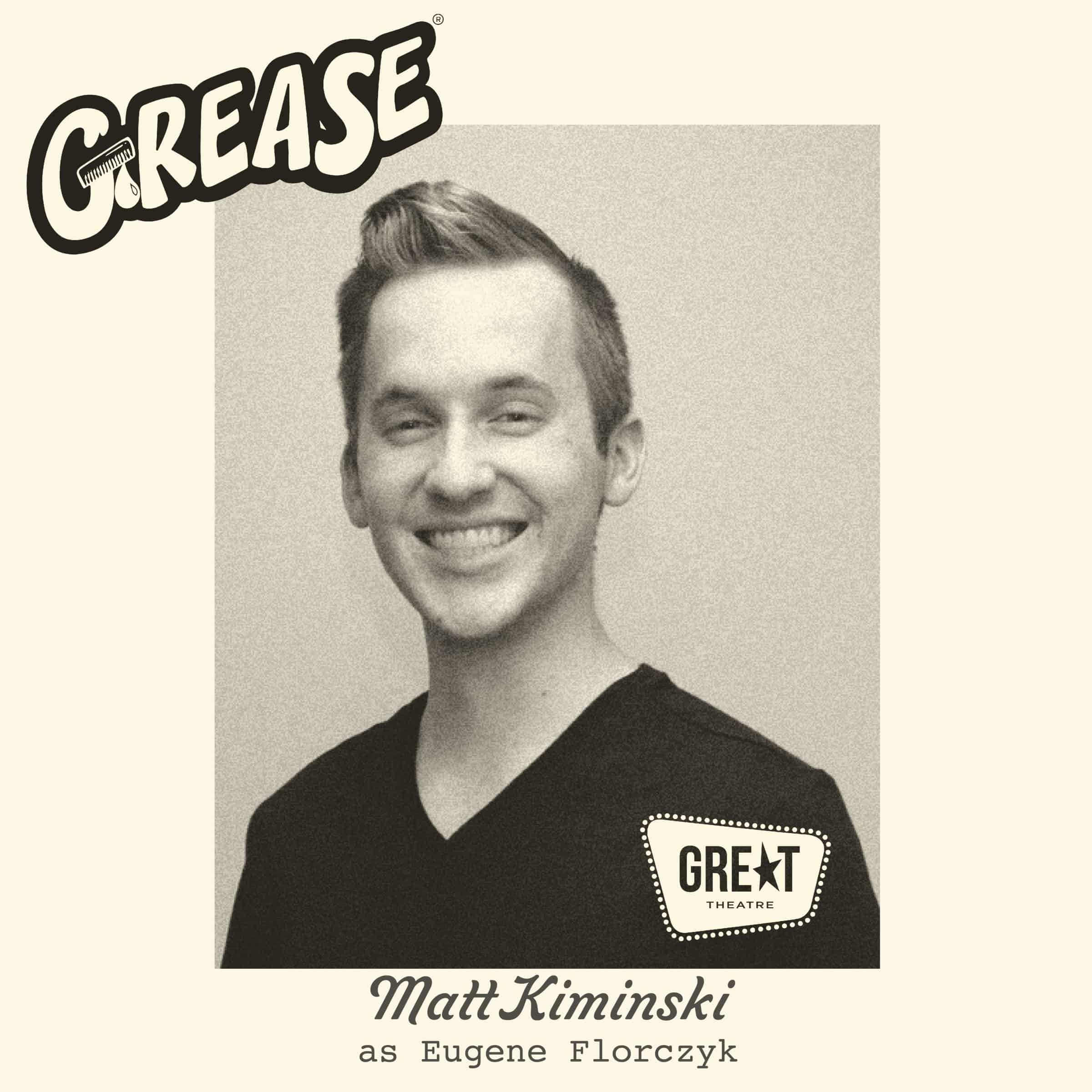 Matt Kiminski
Volunteer Actor
Matt Kiminski is a Choir Teacher at Becker Middle School. He enjoys traveling, adventuring, biking, and learning. Matt has been in Cinderella with GREAT, and has served as a Vocal Director for various school productions.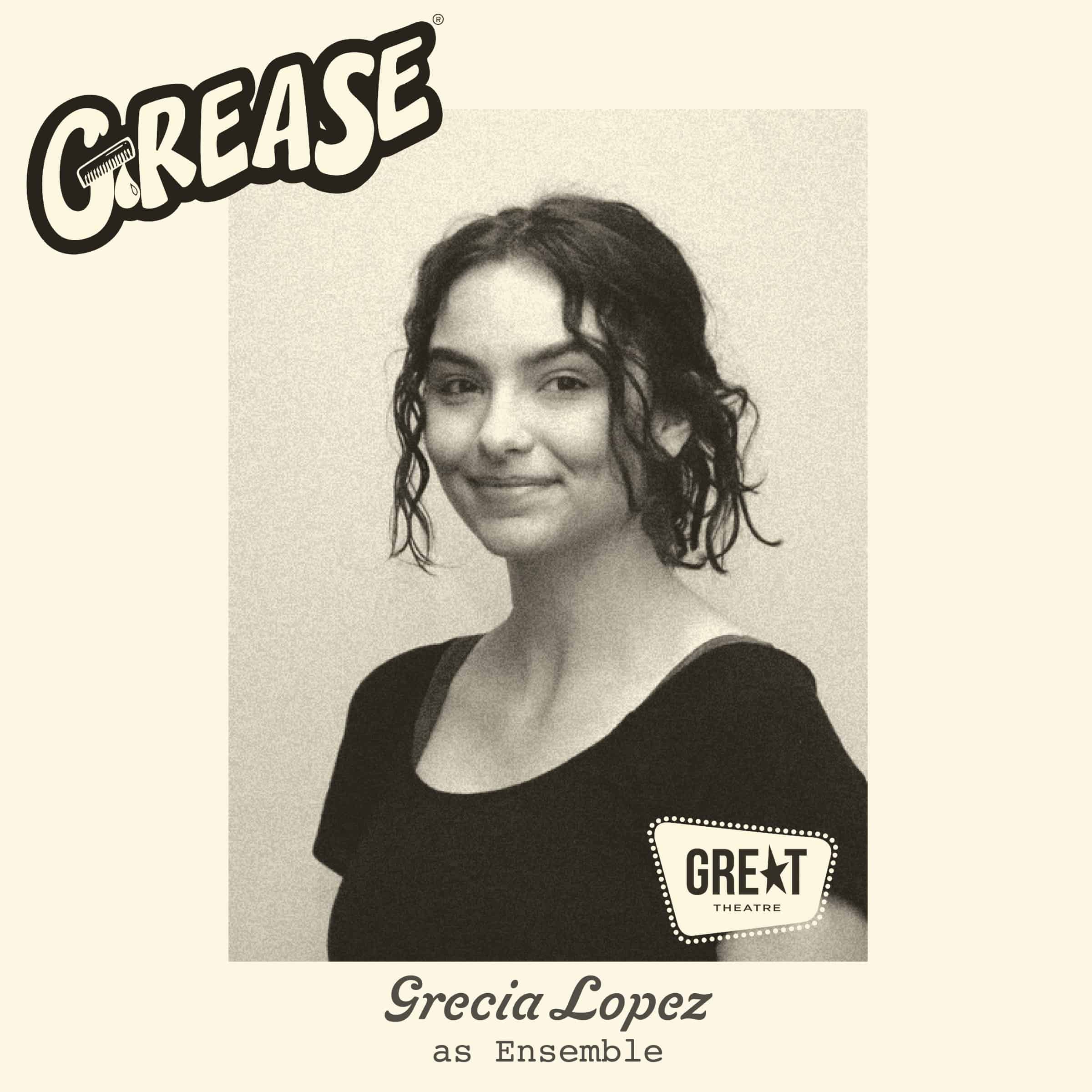 Grecia Lopez
Volunteer Actor
Grecia Lopez works at GREAT Theatre as a Teaching Artist with a goal to become an actress. She enjoys hanging out with her cat and watching rom-coms. Grecia has been in productions such as The Little Mermaid, Alice in Wonderland, The Sound of Music, and Mamma Mia with GREAT.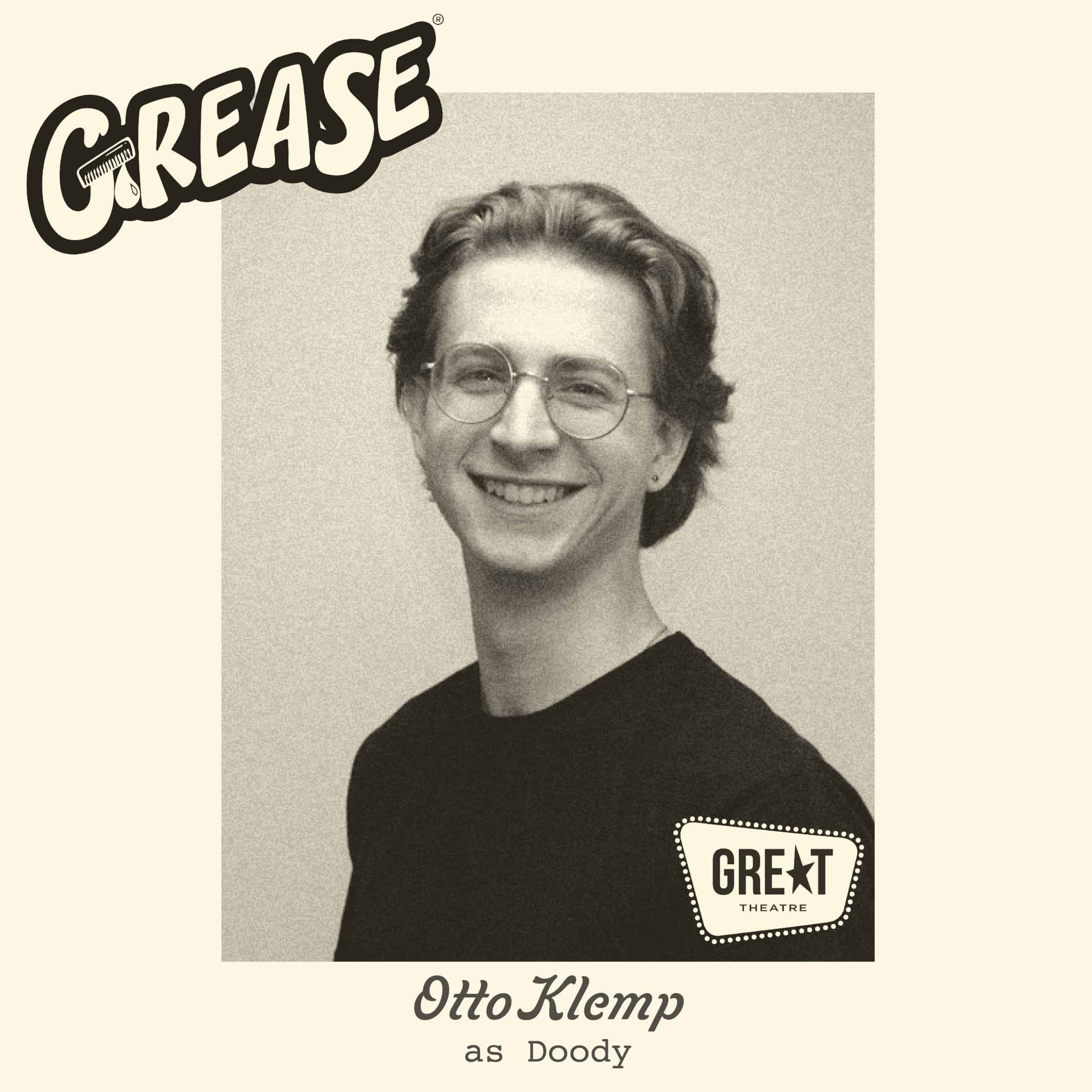 Otto Klemp
Volunteer Actor
Otto Klemp works as a Shift Supervisor at Starbucks, and plans on attending Webster University's Performing Arts Conservatory for his BFA in Musical Theatre. In his spare time, Otto enjoys skydiving and rock-climbing. He has been in Little Shop of Horrors, The Sound of Music, and Mamma Mia!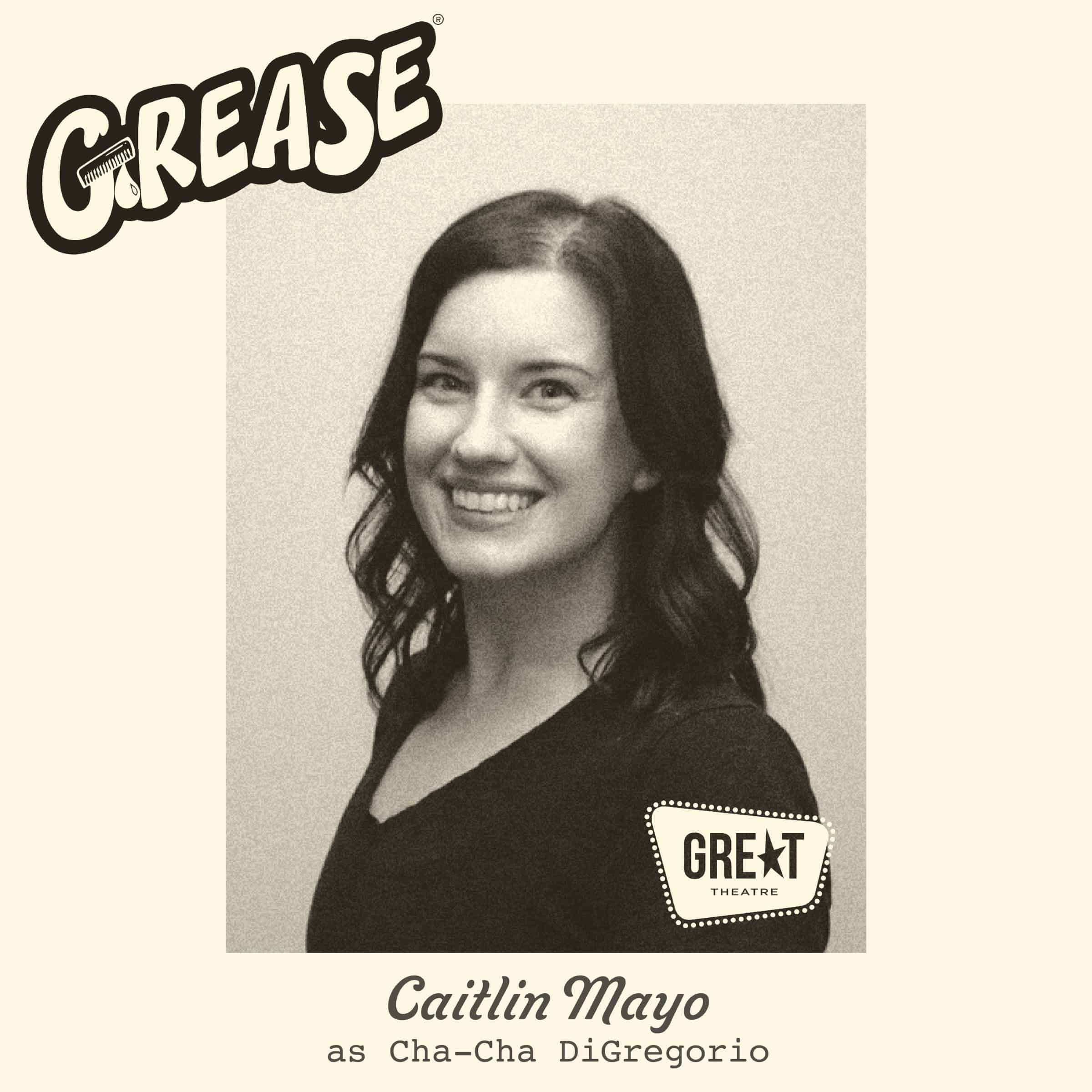 Caitlin Mayo
Volunteer Actor
Caitlin Mayo is a teacher and dance instructor at Melrose Area Schools. She loves traveling, reading, snuggling with pets, and spending time with family and friends. Caitlin got to participate in her high school's production of Grease, an experience that allowed her to discover an abundance of confidence in. Caitlin has also been in GREAT productions such as Beauty and the Beast and Cinderella.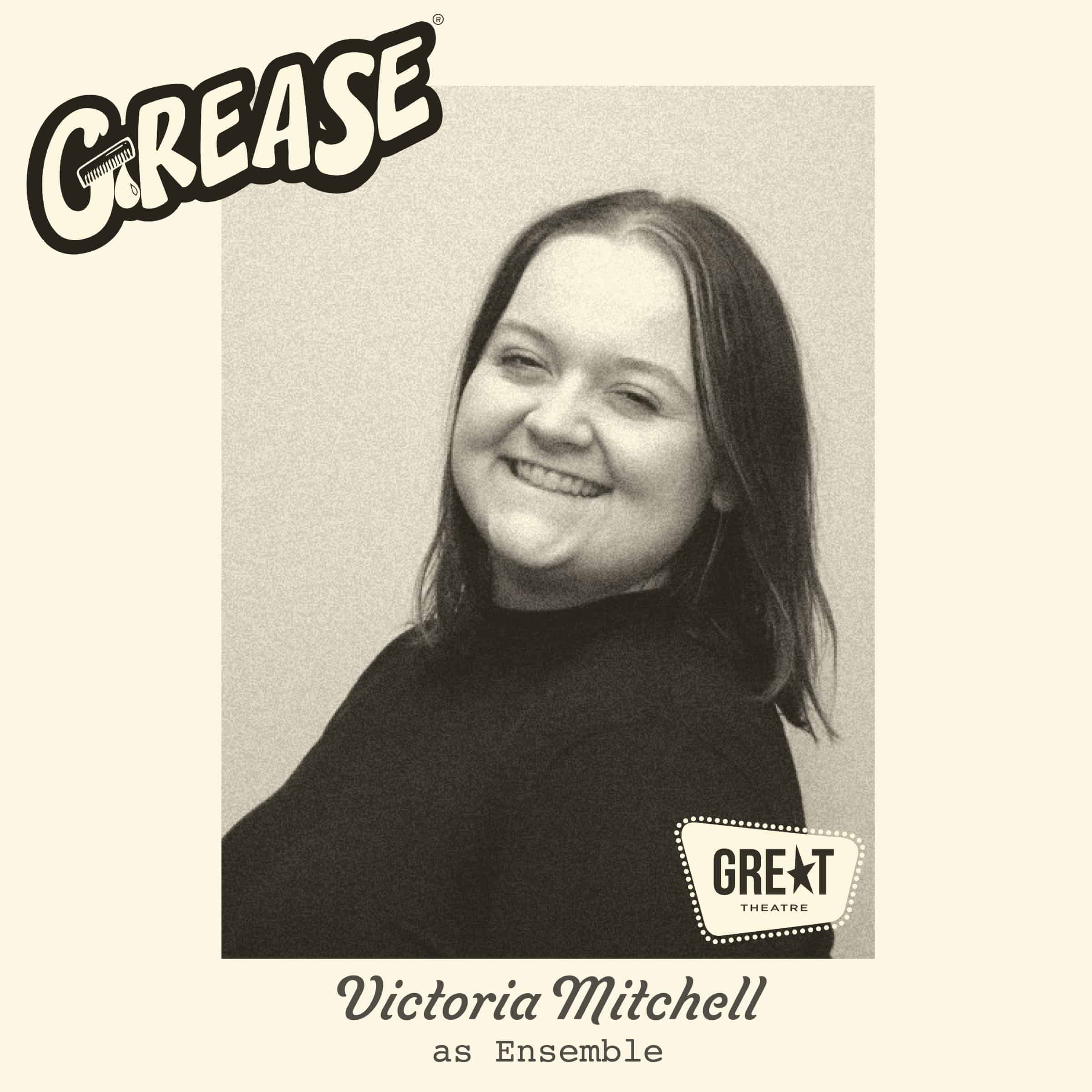 Victoria Mitchell
Volunteer Actor
Victoria Mitchell is both a Teacher's Assistant in the Choral Department at Piers Healy High, and works with kids at the Kids Hideout in Little Falls. She will be attending UMD to pursue Music Education in the fall. Victoria enjoys playing, listening to, and writing music! She also loves being around friends and family. Victoria has loved performing since she was little, and has appeared in numerous high school productions. She has appeared in Little Shop of Horrors, Beauty and the Beast, and The Addams Family.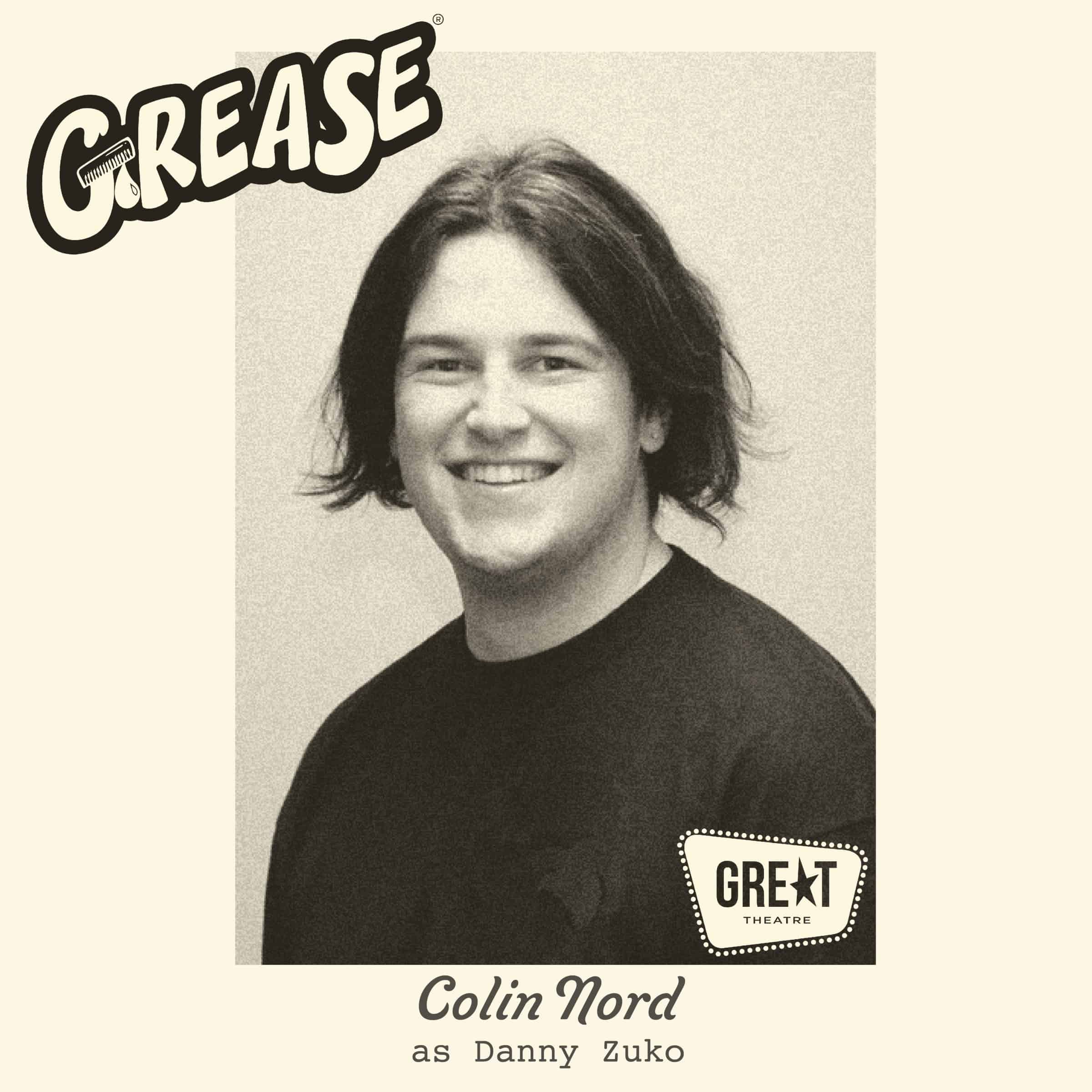 Colin Nord
Volunteer Actor
Colin Nord is the Director of Summer Camps at GREAT. He enjoys singing, traveling, drinking coffee, and laughing. Colin grew up loving theatre and got involved with GREAT during his sophomore year of high school. He's been involved ever since! Now he is an educator helping to spread his love of theatre. He has been in Singing in the Rain, A Christmas Story, Beauty and the Beast, and Cinderella.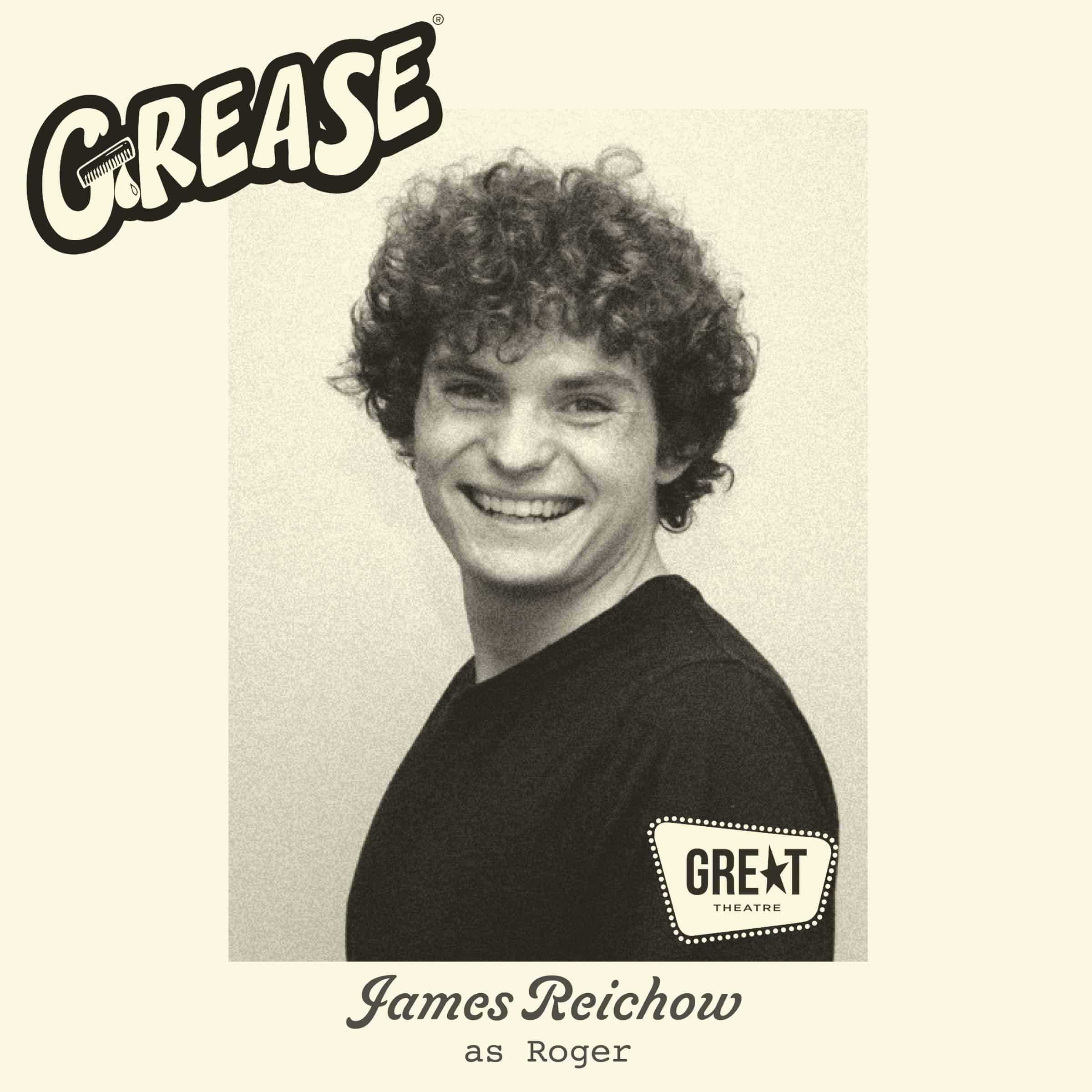 James Reichow
Volunteer Actor
James Reichow is a St. Cloud State University student majoring in Social Studies Education. His hobbies include hiking, theatre, rowing, and choir. James has been a fan of Grease since watching the movie with his family while vacationing at their cabin. James has also been in Cinderella, The Laramie Project, The Sound of Music, and Mamma Mia.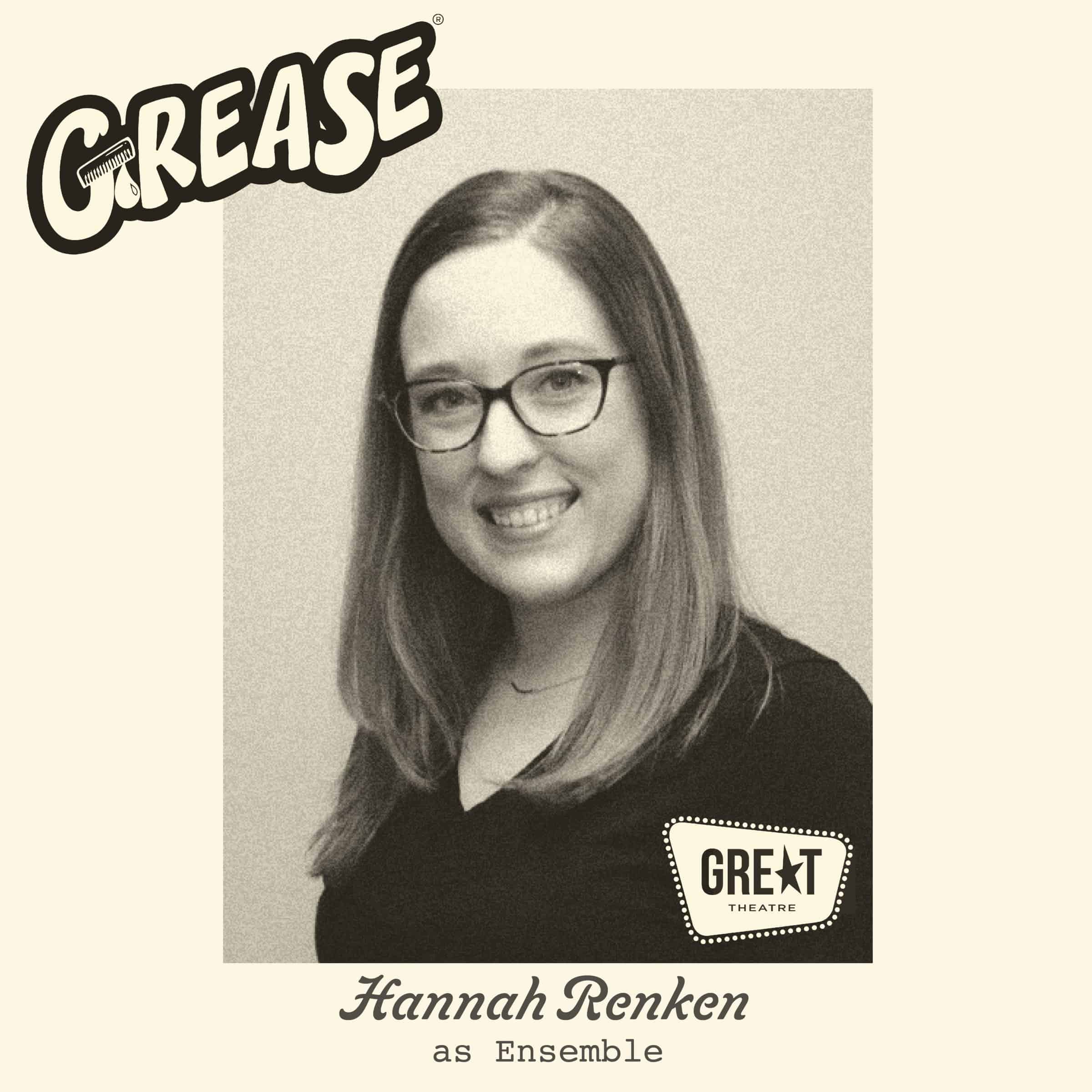 Hannah Renken
Volunteer Actor
Hannah Renken is an Early Childhood Teacher at St. Michael-Albertville Schools. She enjoys being with friends and family, attending concerts, and watching mystery/thriller shows. Hannah has been attending shows with her grandmother (Mimi) since she was little, and is excited to make her GREAT debut!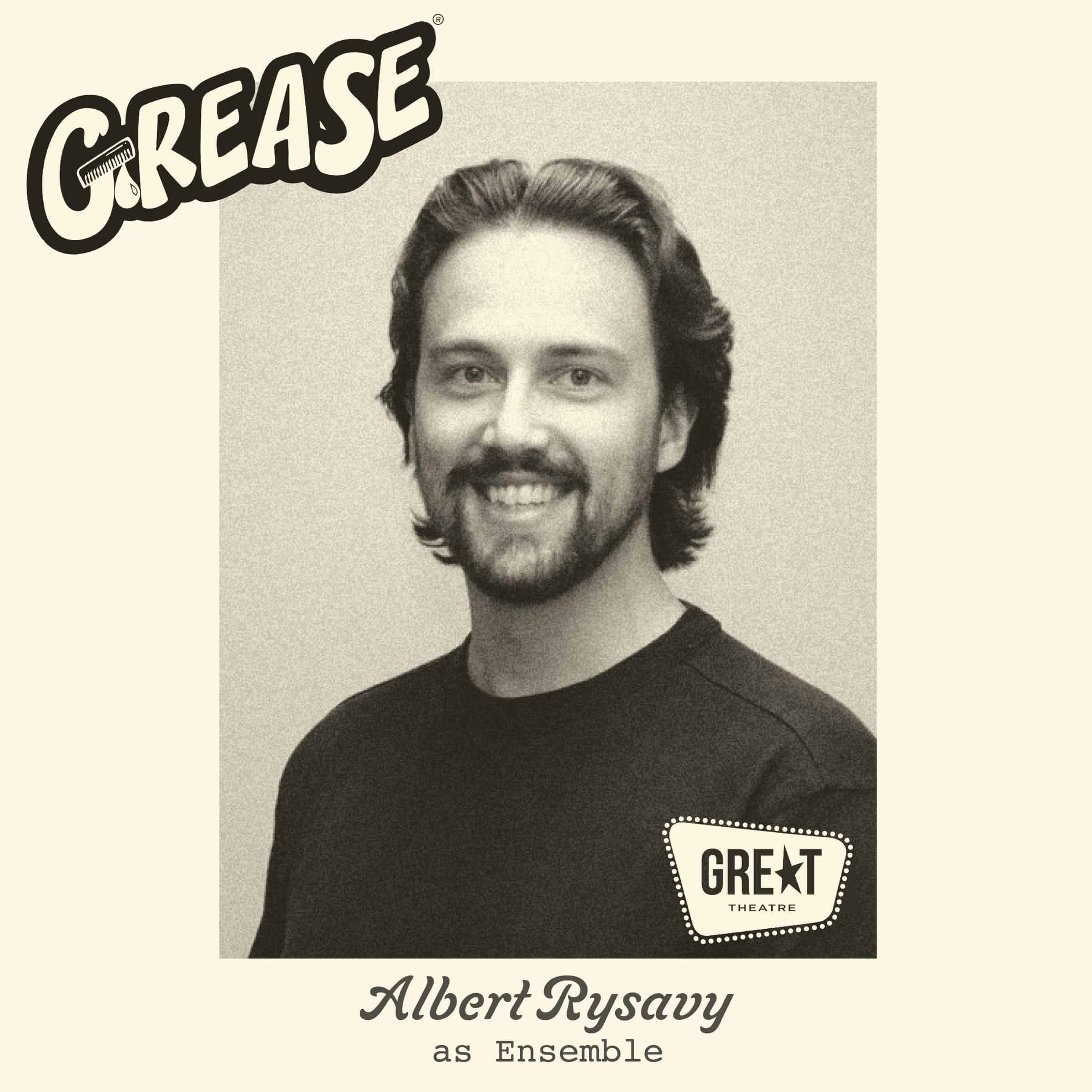 Albert Rysavy
Volunteer Actor
Albert Rysavy is a Nurse Manager for Bayada Home Health Care. He enjoys music, frisbee golf, and hiking. Albert has been in shows such as Guys and Dolls and How to Succeed in Business Without Really Trying during his high school days, and he's excited to be back onstage!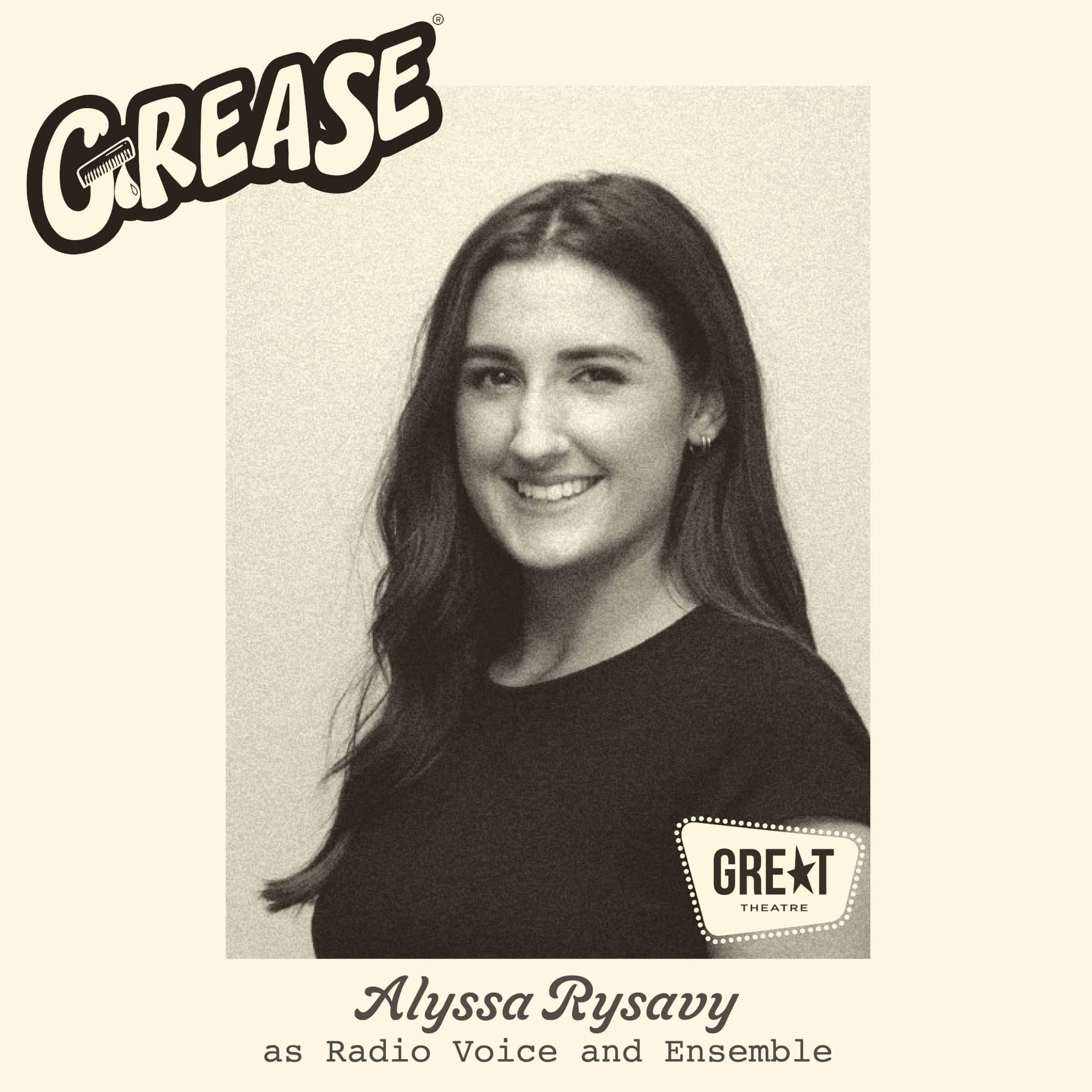 Alyssa Rysavy
Volunteer Actor
Alyssa Rysavy works in administration for Huse Orthodontics. She enjoys video games, board games, thrifting, and being outdoors. Alyssa had been in musicals including How to Succeed in Business Without Really Trying, The Music Man, and Beauty and the Beast. Alyssa met her husband in a high school theatre production, and this will be their first musical together since graduating!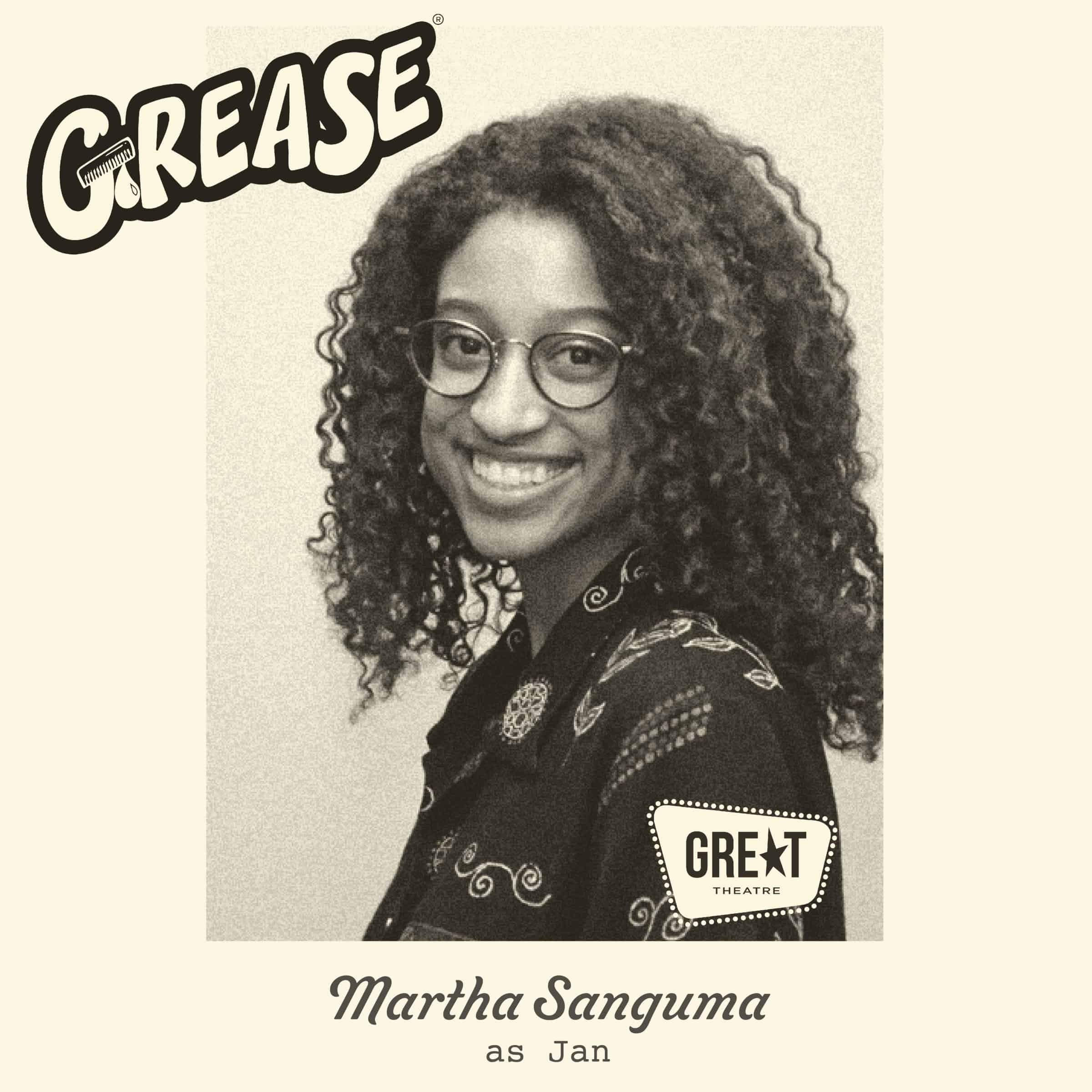 Martha Sanguma
Volunteer Actor
Martha Sanguma graduated from the Model College of Hair Design. She enjoys singing, acting, and arts and crafts! Martha fell in love with the GREAT community, and could not imagine spending her summer any other way. She has appeared in Matilda and Mamma Mia! with GREAT.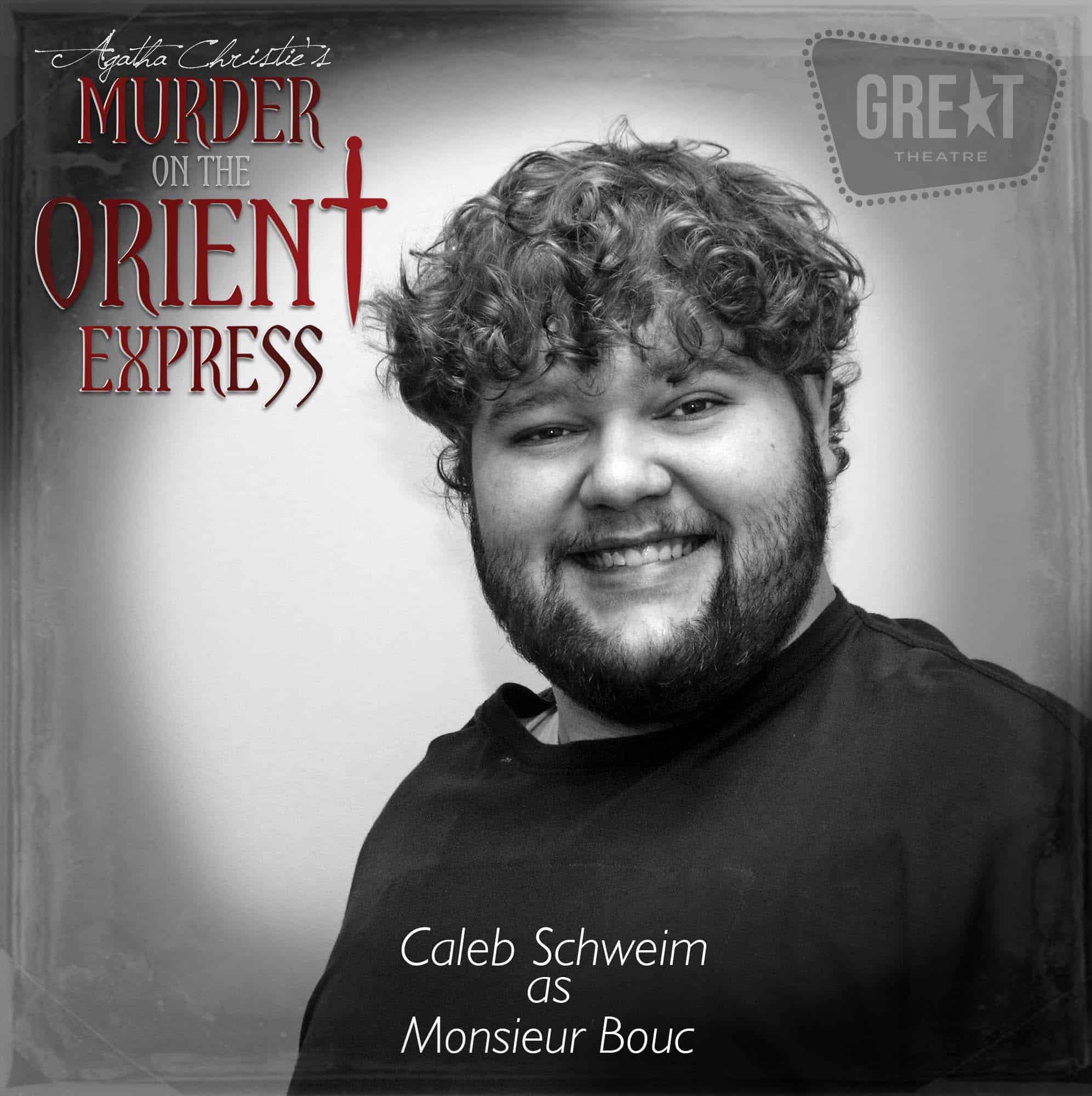 Caleb Schweim
Volunteer Actor
Caleb Schweim is a sophomore at Minnesota State University Mankato. He enjoys Dungeons and Dragons, cooking, drawing, and playing video games. Caleb loves to perform and entertain the masses, citing Gabriel Iglesias, John Mulaney, and Jack Black as comedic influences. Caleb has appeared in GREAT's productions of The Sound of Music, and Grease.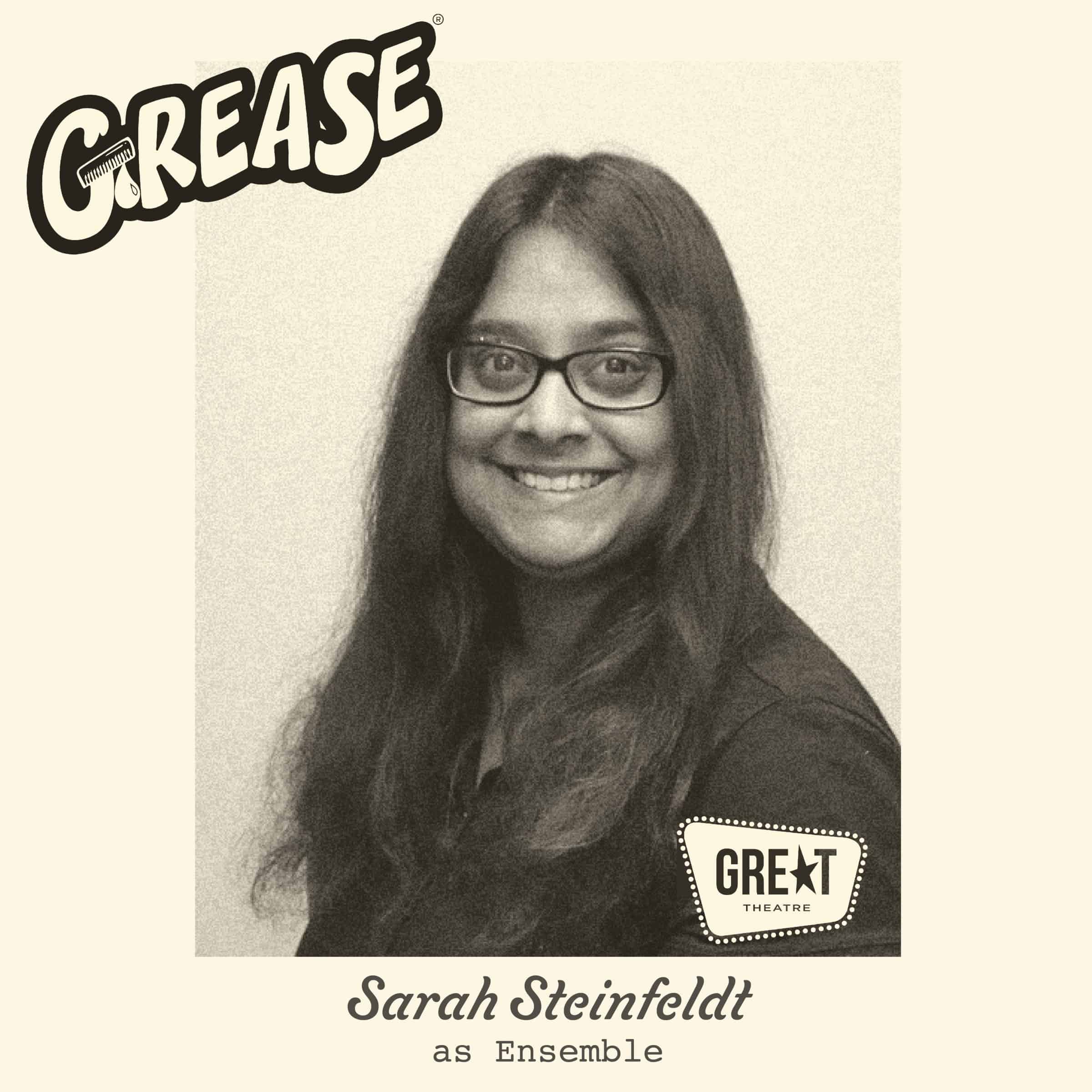 Sarah Steinfeldt
Volunteer Actor
Sarah Steinfeldt is an instructor at St. Cloud State University. She loves to read, write, watch films, and be with friends. Sarah broke out of her comfort zone when she auditioned for Grease, and she hopes others will be encouraged to do the same!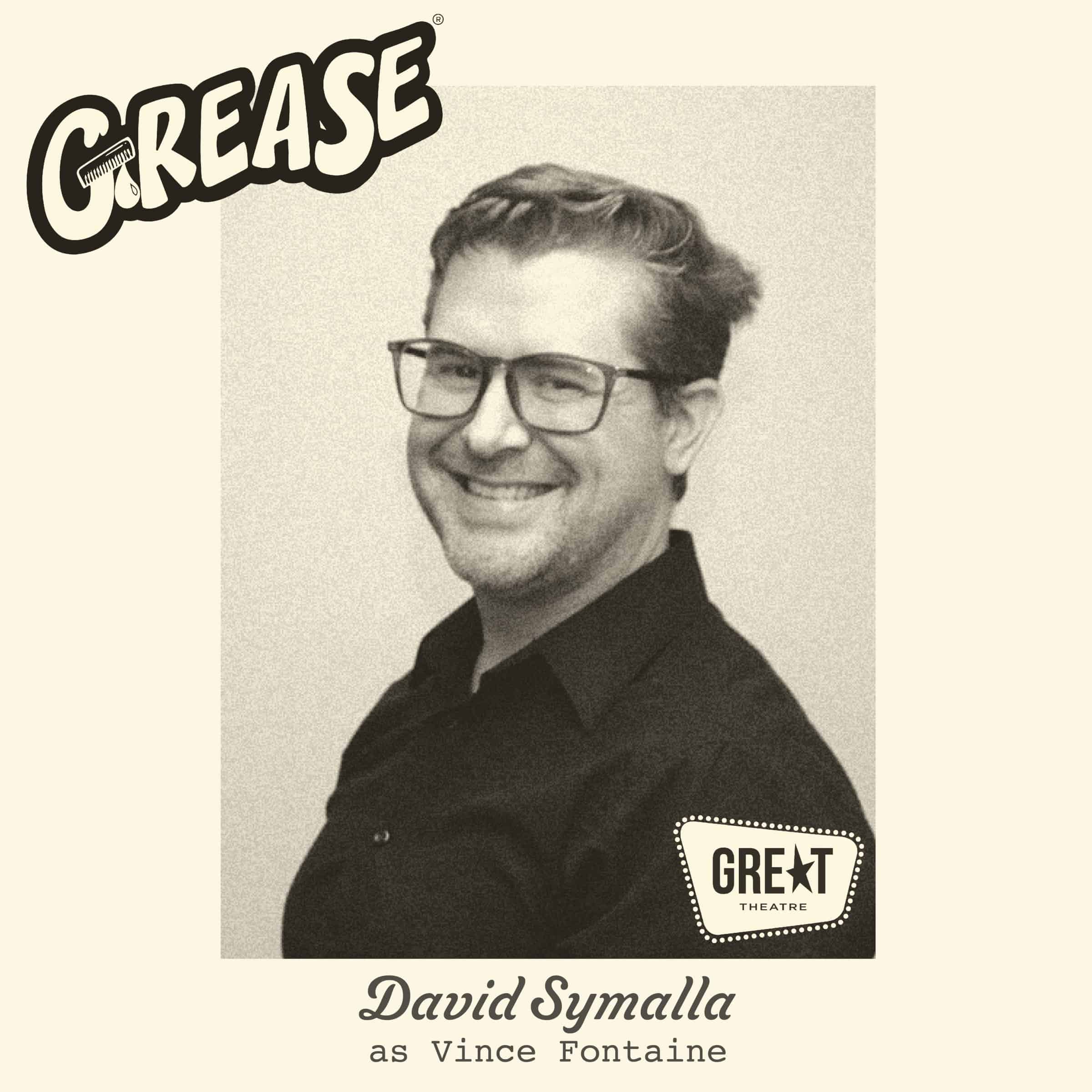 David Symalla
Volunteer Actor
David Symalla is a Teacher, Director, and Speech Coach at Paynesville High School. He likes to spend time with his amazing wife and daughter. When there's time, he likes movies, TV, and reading– anything with a good story, really. David is soccer fan, supporting Minnesota United and Minnesota Aurora. David has been in 57 shows with GREAT, and this will be his fifth time being involved with a GREAT production of Grease.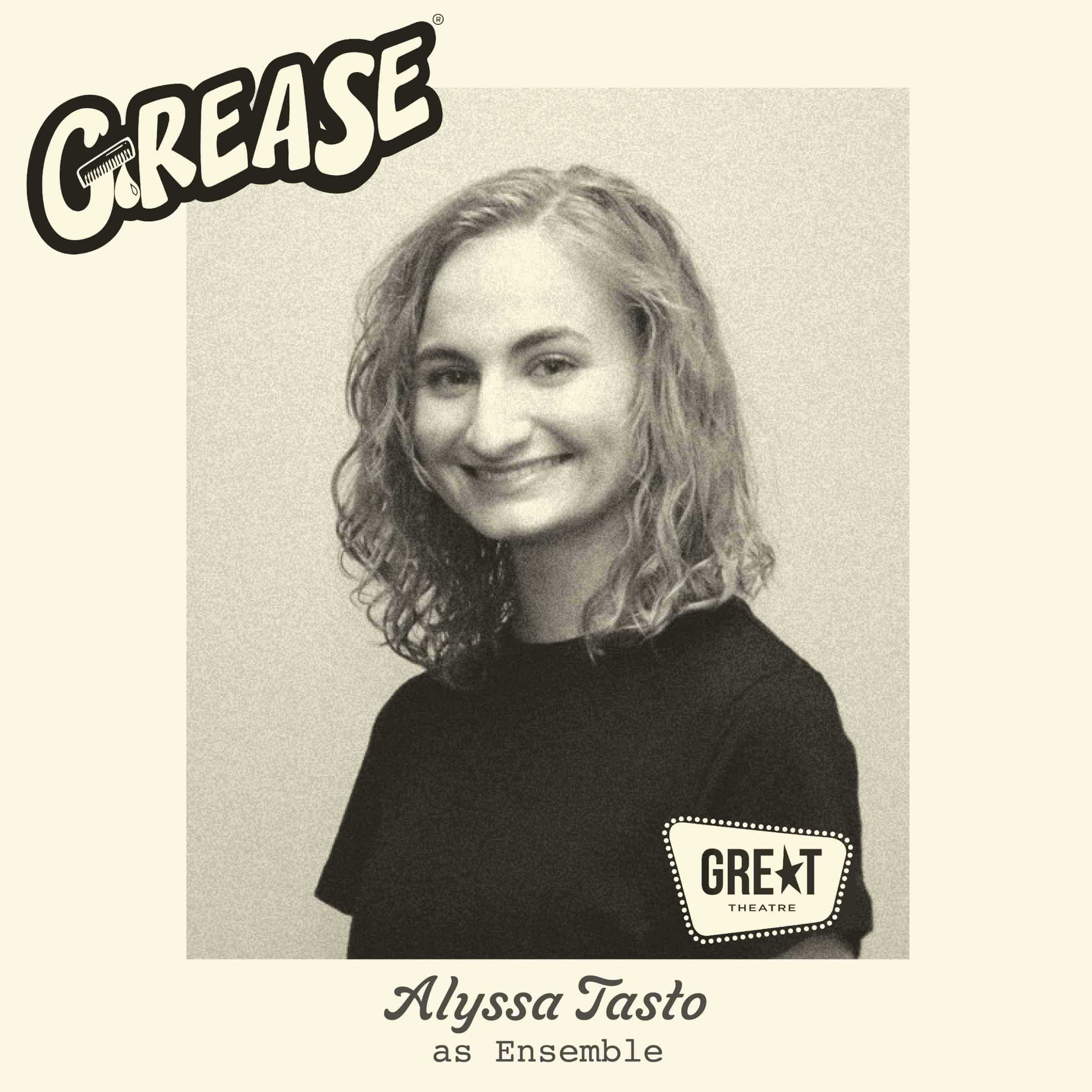 Alyssa Tasto
Volunteer Actor
Alyssa Tasto works as a Classroom Aide for Playhouse Childcare. In her free time, she writes, reads, tells ghost stories, and learns obscure facts. Alyssa has been in a number of shows including Legally Blonde, The Rocky Horror Show, and Radium Girls.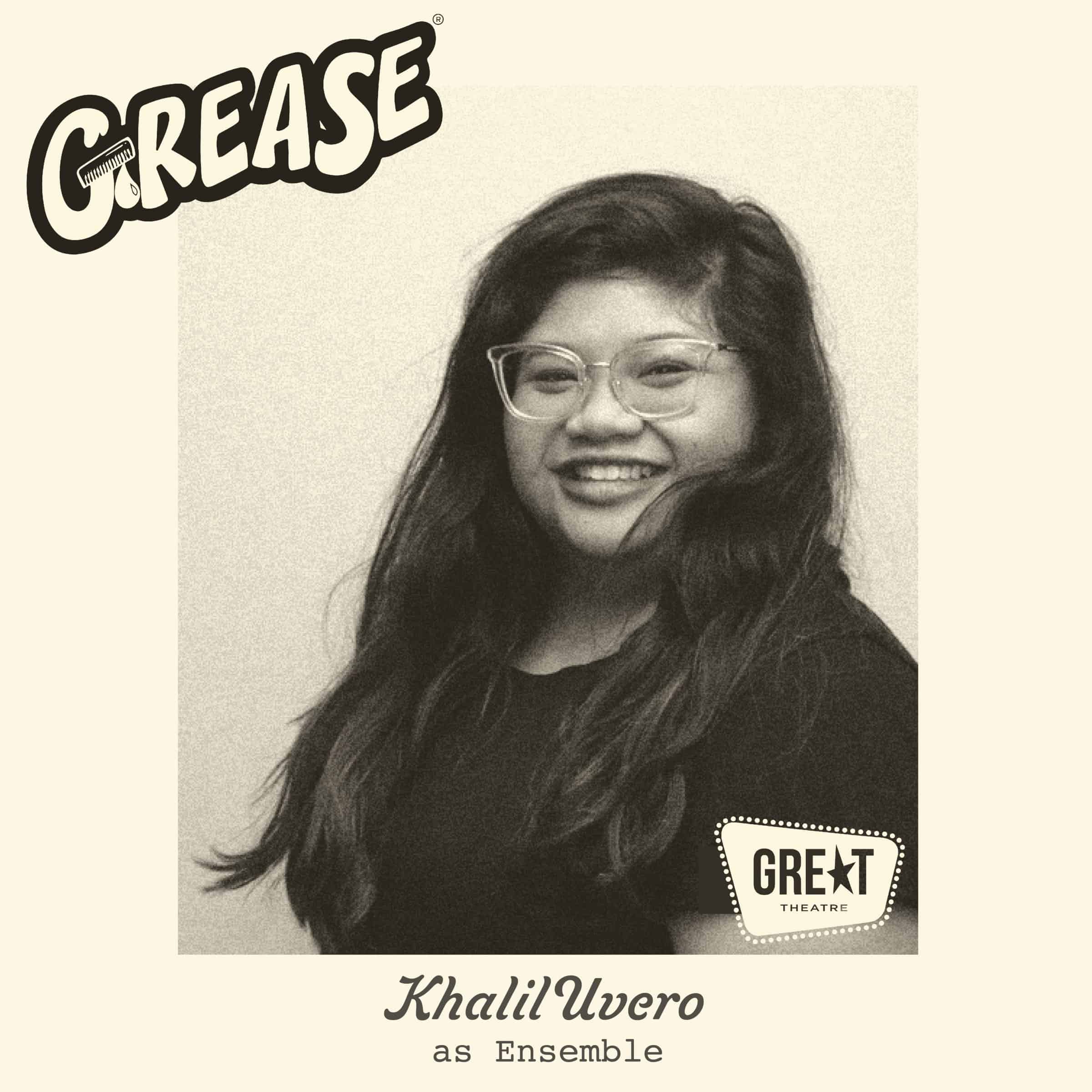 Khalil Uvero
Volunteer Actor
Khalil Uvero works as a Client Service Associate at Preferred Credit Inc. Khalil has been in To Kill a Mockingbird, Cinderella, and Mamma Mia!, and is currently directing Rocky Horror Picture Show. Khalil loves everything theatre, and enjoys embroidery and knitting.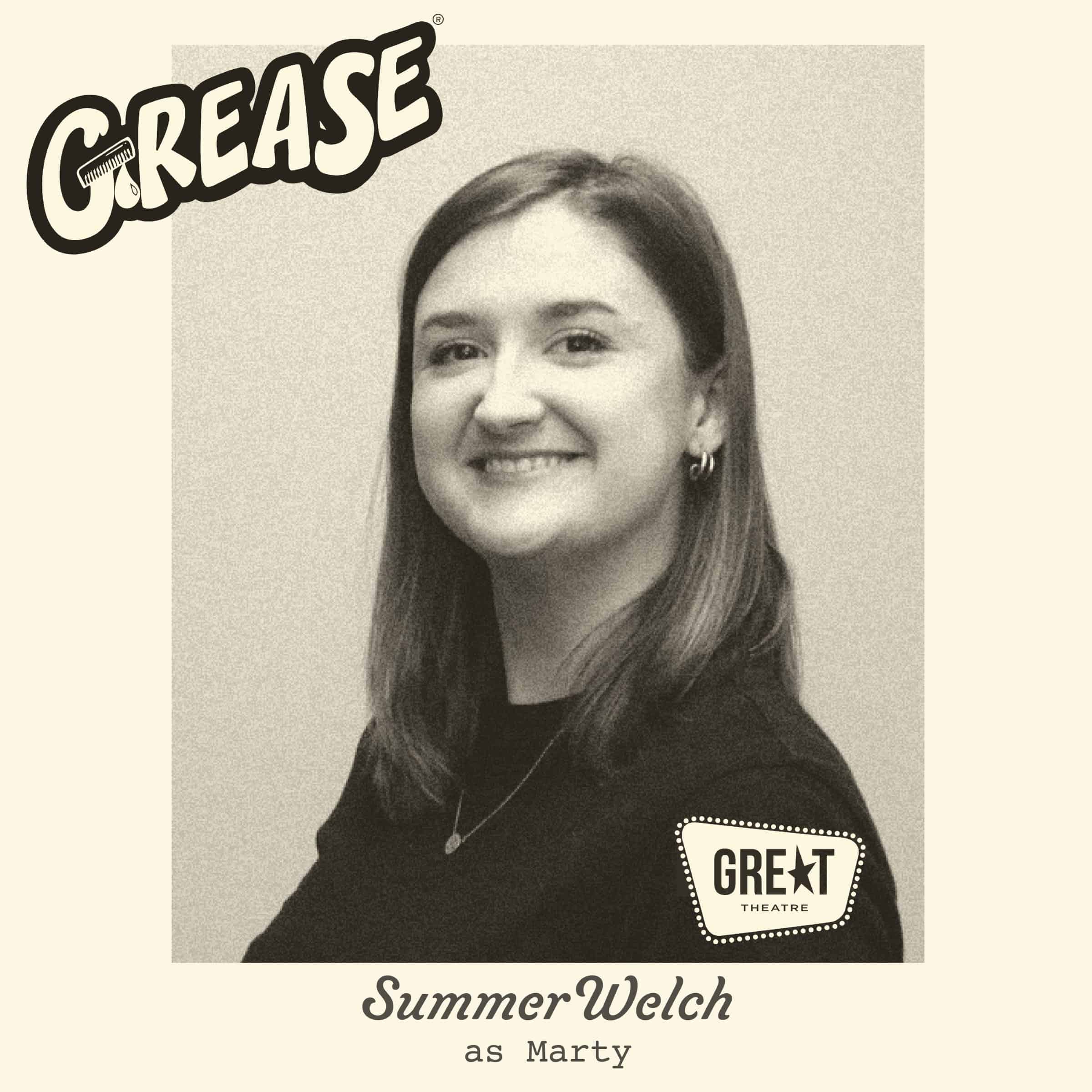 Summer Welch
Volunteer Actor
Summer Welch is Multimedia Productions Specialist at Blattner Company. She loves theatre, hanging out with friends and family, and videography. Summer has been able to cultivate many friendships during her time with GREAT including with her castmate Martha, who she met while acting in Matilda.
Crew
Michael Arceneau – Deck/Props Crew
Amelia Clark – Deck/Props Crew
Facio Long – Deck/Props Crew
Brenda Wright – Deck/Props Crew
Nancy Kampa – Wardrobe Crew
Rebekah Phifer – Wardrobe Crew
Maria Schneider – Wardrobe Crew
Cassie Miles – Follow Spot Operator
Joel Miron – Follow Spot Operator
Cameron De Villers – Light Board Operator
Spencer Gillian – QLab Operator
CREW BIOS
Rebekah Phifer
Wardrobe Crew
Rebekah Phifer is a Summer Theatre Camp Teaching Artist with GREAT, and a Barista at Rock Creek Coffeehouse. When Rebekah isn't on the job, they might be crocheting, printmaking, collecting books, or making coffee. Rebekah has been in a number of GREAT productions, including The Wiz!, A Midsummer Night's Dream, Annie, and Mulan. Returning home from college, Rebekah is thrilled to be involved with theatre again!
Michael Arceneau
Deck/Props Crew
Amelia Clarke
Deck/Props Crew
Amelia Clark will be a senior at Annandale High School in the fall. Favorite pastimes include volunteering, baking, and extracurriculars like speech. Amelia was the Choreographer for GREAT's recent Youth Artist Project Don't Let the Pigeon Drive the Bus, and has been crew on GREAT's Mamma Mia.
Facio Long
Deck/Props Crew
Facio Long is in the eleventh grade at Bluesky Online School. When Facio isn't in class, they like animation and writing scripts. Facio has recently been crew for GREAT productions of Matilda and Mamma Mia. Facio aspires to direct and stage manage in the future, and enjoys being on crew to gain experience!
Maria Schneider
Wardrobe Crew
Maria Schneider is a recent graduate from the College of St. Benedict and now teaches music at St. Ambrose Catholic School! Writing and singing music, baking, and watching movies are just a few of Maria's hobbies. Maria played Ella in GREAT's production of Roger & Hammerstein's Cinderella at The Ledge Amphitheater last summer, and she's excited to return to the outdoor venue as crew this year!
Brenda Wright
Deck/Props Crew
Brenda Wright is a freelance designer who enjoys graphics, photography, theatre, and travel. Brenda is a lifelong learner when it comes to theatre, having been involved with costumes, wardrobe, and green room volunteer opportunities over the years. This is Brenda's first foray into Deck and Props crew, and she's excited to absorb new knowledge!
Nancy Kampa
Wardrobe Crew
Cassie Miles
Follow Spot Operator
Joel Miron
Follow Spot Operator
Cameron DeVillers
Light Board Operator
Cameron DeVillers is a Stylist at Great Clips, and a major supporter of theatre. She has been in many shows, including Matilda and Mamma Mia with GREAT. After a few musical roles, Cameron wants to experience what crew has to offer. In her free time, she likes roller skating, theatre, and anything artistic!
Spencer Gillian
QLab Operator
Spencer Gillian is a senior at Luther College and a Summer Camp Teaching Artist at GREAT. When he gets time, he likes to get involved in theatre, sing, play piano, or enjoy video games. Spencer has been in The Drowsy Chaperone, The Music Man, and Winter's Tale with GREAT, and is thrilled to be volunteering once again!
SUMMER NIGHTS NEVER FELT SO GOOD.
Grease is getting revamped with electrifying spectacle, breathtaking choreography, and eye-popping performances. Fall in love again with Danny, Sandy, the Pink Ladies, and the Burger Palace Boys as they celebrate teen angst, rebellion, and first loves to the beloved rock n' roll score! This rollicking evening of nostalgic fun will be onstage at the new Ledge Amphitheater in Waite Park for three nights only!
Featuring irresistible songs from the Tony Award nominated Broadway show and hit movie, including "You're The One That I Want," "Summer Nights," "Hopelessly Devoted To You," "Greased Lightnin'" and many more.
Content Advisory: While this nostalgic musical is remembered for its larger-than-life teen love story, catchy songs, and coordinated dance numbers,  please note that the script also contains adult language, crude humor, overt visual and verbal sexual references, underaged drinking, and smoking.
Production Team
Kendra Norton Dando – Director
Hillary Vermillion – Music Director, Pit Conductor
Allyson Richert – Choreographer
Desiree Clark – Assistant Choreographer
Colin Jarrell – Scenic Designer/Technical Director
Ross Harris – Assistant Technical Director
Bonnie Bologna – Props Designer/Scenic Painter
Jasmyn Linn – Scenic Painter/Graphic Designer
Aaron Porter – Producer/Production Manager
Aimee Miron – Volunteer Advocate
Peter Avagliano, Grease Rentals TM – Greased Lightning Rental
Edith Moreno – Costume Designer
Jessica Mancini – Costume Shop Manager
Grant E. Merges – Lighting Designer
Brad Peterson – Video Designer
Steve Sanders – Sound Designer
Sean Jacobson – Rehearsal Pianist
Nick Loweree – Stage Manager
Caelin Clarke – Assistant Stage Manager
Midge Makowski – Assistant Stage Manager
Adelaide Miron – Production Assistant
Jeanna Borgerding – ASL Interpreter
Ann Wentland – ASL Interpreter
Peter Avagliano
Grease Rentals TM
Bonnie Bologna
Scenic Painter/Prop Designer
Desiree Clark
Assistant Choreographer
Desiree' Clark is the Compliance Officer with Minnesota State. She earned her B.F.A. in Dance from the Conservatory of Music & Dance at the University of Missouri- Kansas City, and in 2017 she earned a M.S. in Social Responsibility from St. Cloud State University. Desiree' has enjoyed working with GREAT as a choreographer and volunteer since 2014.
Caelin Clarke
Assistant Stage Manager
Ross Harris
Assistant Technical Director
Ross Harris (he/him/his) is from Oklahoma originally, but came to Minnesota in 2017 with a few stops along the way. While Ross originally attended NYU to pursue a BFA in acting, life took him in other directions. Ross was hired by GREAT as an overhire scenic carpenter in the latter half of the 2018-2019 season and was hired full-time the summer of 2019. Since then, Ross has grown into the role of GREAT's Assistant Technical Director. Along with being heavily involved in the construction of sets, he runs summer camp sound, helps facilitate load-in and load-out, and manages volunteers in the Scene Shop (if you're interested, please reach out!) In his own words, "I build structures that look alright. But then they get painted. And then they get lit. And somewhere in that process they go from being rather ordinary looking objects to being something magnificent. That magic is only possible through the collaborative efforts of all involved. The finished product is so much more than the sum of its parts and it's that sense of creative collaboration that fills me with awe and gratitude for the work I am so lucky to take part in every day." In his spare time Ross enjoys hiking, playing games, and performing in the occasional show– but his favorite way to spend a free day is making a long drawn out meal like gumbo or chili.
Sean Jacobson
Rehearsal Pianist
Colin Jarrell
Scenic Designer/Technical Director
Colin Jarrell is from Grand Rapids, Michigan. Colin is the Technical Director at GREAT, which means that he coordinates the building of each set and implements their technical elements, including lights, sound, etc. Colin works alongside the production team for each GREAT show to ensure that scenic carpenters and painters have necessary guidance and tools to create sets that range from simple to complicated and dynamic. Colin enjoys seeing volunteers gain confidence as they work with him repeatedly over time.
Jasmyn Linn
Scenic Painter/Graphic Designer
Jasmyn Linn (she/her/hers) is an Administrative Assistant at GREAT. In this role, Jasmyn coordinates volunteers and helps facilitate education initiatives. A published illustrator, Jasmyn graduated from Luther with a B.A. in studio art and started working at GREAT shortly thereafter. Jasmyn designs marketing and educational materials, schedules volunteer opportunities, and tracks volunteer participation. During a typical show week, Jasmyn works alongside volunteer greeters in the lobby before shows and during intermission! In her free time, she draws and creates prints. One of Jasmyn's favorite aspects of working with GREAT is getting to know more about the volunteers she works with.
Nick Loweree
Stage Manager
Nick Loweree (he/him/his) is the Production Director and Production Stage Manager at GREAT Theatre. Over the past 14 years, he has made his career throughout the country as a freelance Stage Manager of color where he worked on productions varying from small plays to full scale ballets and operas. Nick worked with companies such as The Dallas Opera, Fort Worth Opera, Minnesota Opera, Tulsa Opera, Opera Fayetteville, Charlottesville Opera, Dallas Children's Theatre, The Builders Association, Finger Lakes Opera, Northern Lights Music Festival, Opera Columbus, Dance Heginbotham, The Utah Festival Opera and Musical Theatre, Lucky Plush Productions, The Nickel City Opera, The Champaign-Urbana Ballet, The Santa Fe Opera, The American Dance Festival, and the El Paso Opera. He holds an MFA in Stage Management from the University of Illinois at Urbana Champaign and BFA in Dance Performance from the University of Texas at El Paso. He is originally from El Paso, TX, but now calls St. Cloud his home where he lives with his beautiful wife Hannah and their adorable dachshund, Sindri.
Midge Makowski
Assistant Stage Manager
Jessica Mancini
Costume Shop Manager
Jessica Mancini grew up in Kimball, MN and has lived in St. Cloud, MN for more than a few years. Jessica leads a wonderful team of volunteers in the creation and care of costumes for GREAT's productions, summer Camps and other programming. She works closely with the Resident Costume Designer to understand the costume needs for each project, and to facilitate and contribute to the realization of the Costume Design. Jessica loves spending time with members of her family, and especially finds joy in watching her nieces and nephews discover and learn.  She also enjoys books and audiobooks, logic puzzles and riddles, singing in the car, and dancing in the kitchen. For Jessica, making a contribution to a production is wonderful, but she takes even more pride in the moments when costume shop volunteers can pick out specific costume pieces they've worked on, and experience the feeling that comes from watching their work come to life onstage.
Grant E. Merges
Lighting Designer
Grant E. Merges (Lighting Designer) GREAT THEATRE: Newsis. THEATRE (selected): Theater Latté Da: La Bohème, Once, Puttin' On The Ritz, Steerage Song 2014 tour; Jungle Theater: Hand to God; Penumbra: Black Nativity 2012-2017; Ivey Awards 2014-2017; Alive & Kickin' 2010-present; TaikoArts Midwest Ensō Daiko 2018-2019; Stages Theatre Company: The North Star, The Dot, James and the Giant Peach, The Three Snow Bears, The Hobbit; Artistry: The Music Man, Noises Off, The Drowsy Chaperone; Minneapolis Musical Theatre: Night of the Living Dead, Leap of Faith, The Story of My Life, Big River; Paul Bunyan Playhouse: Young Frankenstein, Little Shop of Horrors, Driving Miss Daisy, Dr. Jekyll and Mr. Hyde; Lyric Arts: Revenge of the Space Pandas; PRIME Productions: The Roommate, Little Wars; River Valley Dance Academy: The Snow Queen, The Nutcracker; University of Northwestern: The Lightning Thief, Peter Pan, Emma, Bright Star, Newsies, Into the Woods; Concordia University: Die Fledermaus; Century College: Dog Sees God, The Curious Incident of the Dog in the Night-Time, HAIR, The Rocky Horror Show, Macbeth. EDUCATION: MFA, Minnesota State University, Mankato.
Adelaide Miron
Production Assistant
As a kid, Adelaide has acted in many productions at GREAT, but now she has found her place as the Child Guardian and Assistant Stage Manager for five GREAT shows this season. Adelaide is going into her junior year of high school and loves playing role-playing games, listening to podcasts about nerd media, and making new friends with her enthusiastic shouting. She is super excited to work on this show with both of her parents, but also thrilled to reunite with her favorite babysitter Spencer "Babababacon" Gillian.
Aimee Miron
Volunteer Advocate
Originally from the St. Cloud area, Aimee received a B.A. in the Theatre Arts from the University of Minnesota in 2000. After her husband, Joel, challenged her to take an Anatomy & Physiology class, Aimee became a registered nurse and worked as an inpatient labor and delivery nurse for six years. In 2013, Aimee and her family returned to St. Cloud, and she began her artistic journey with GREAT Theater. She has directed twelve Mainstage productions in the past eight years, including The Sound of Music, Elf, Chicago, Disney's The Little Mermaid. Aimee is also passionate about arts education and has mentored GREAT Theatre's Youth Artist Project in 2021 and 2022. Aimee is excited to be debuting a new position with GREAT for Grease in the role of Volunteer Advocate. A voice of support for the cast and crew, Aimee is having a blast rocking and rolling with these amazing humans!
Edith G. Moreno
Costume Designer
Edith G. Moreno is a Salvadorian – Mexican American costume designer from Kansas City, MO.  She currently holds a position as Resident Costume Designer at the GREAT theater in St. Cloud, MN and is currently designing their production of Grease at GREAT. In the past year she created a theoretical design for a mariachi opera, Cruzar la Cara de la Luna, to submit for review at the Operas of America. Recent work includes designing Calabasas Street at Children's Theatre of Madison in Madison, WI Mary's Wedding at KCRep, Twelfth Night at Illinois Theatre, Matilda for GREAT, Memphis for Parkland Theatre, In the String Room, a contemporary dance piece for Dance @ Illinois. Her training background includes an MFA from the University of Illinois at Urbana-Champaign and a BA from the University of Missouri-Kansas City.
Kendra Norton Dando
Director
Kendra Norton Dando (she/her/hers) As Artistic and Education Director for GREAT, Kendra is focused on increasing access to the arts by bringing engaging theatre to our stages, developing partnerships and opportunities to tell the stories of our community, and expanding learning experiences for audiences of all ages. Kendra is originally from the Chicago area and joined GREAT as Education Director in January of 2019. She holds a Master of Theatre Studies from Southern Oregon University and brought fifteen years of experience in educational theatre to GREAT, having developed, designed, and taught theatre curricula for middle and high schools in St. Louis, MO and Madison, WI. Additionally, Kendra is an award-winning director and educator who has directed youth and adults in over fifty productions. She has presented nationally on social justice and theatre and served as the co-director of the Educational Theatre Association's Wisconsin Thespians and on the board of Minnesota Thespians, increasing student opportunity and access to theatre arts. In addition to teaching acting and theatre courses at St. Cloud Community and Technical College, she has worked with area school districts on developing K-12 arts pathways and was recently selected to the 2022 cohort of the Minnesota Young American Leaders Program with the University of Minnesota and Harvard Business School. When not in a classroom or rehearsal, Kendra is most frequently found enjoying the sunlight, tending to houseplants, or building ginormous LEGO creations with her children.
Brad Peterson
Video Designer
Brad Peterson is a video and projection designer of theatre, music, performance, and immersive experiences. Recent theatre designs include Wonderland, Mary Poppins, and The Little Mermaid (Tuacahn); Cats (Broadway Revival); Fish in the Dark (Broadway); Broadway Bounty Hunter (Off-Broadway – Outer Critics Circle Award); If I Forget (Roundabout); A Sign of the Times (Delaware Theater Company); El Sitt (Riyadh, Saudi Arabia); Empire: A New Musical (Los Angeles); The Lion…Witch…Wardrobe, Carousel, and A Little Night Music (Stratford Festival); Cagney (Pioneer); The Stone Witch (Off-Broadway); The Eternal Space (Off-Broadway); Shuffle Along… (Broadway – Video Consultant); and The 2021 National High School Musical Theatre Jimmy Awards.  As an associate designer: West Side Story (Broadway 2020), Flying Over Sunset (Broadway), An American In Paris (Broadway); Oslo (Broadway), Little Dancer (Kennedy Center, 5th Ave), and First Date (Broadway).  Brad has collaborated with companies including Chipotle, TikTok, A&E Television, and Amazon Studios to create immersive storytelling environments and installations.  Upcoming designs: Sing Street (Broadway). www.bradpetersondesign.com
Aaron Porter
Producer/Production Manager
Allyson Richert
Choreographer
Allyson Richert (she/her/hers) is from St. Petersburg, FL. Allyson holds a BFA in Musical Theater Performance from the University of Florida. As a performer, she performed in three Broadway national tours: Mel Brooks-The Producers, Disney's Beauty and the Beast, and Catch Me If You Can. She was also seen in regional productions including but not limited to: Wonderful Town (Off Broadway), Beehive, and South Pacific. After spending almost 10 years  teaching and performing in New York City, Allyson found her way to Minnesota permanently after performing in a production at the Guthrie Theatre. Allyson choreographed GREAT productions such as Rodgers and Hammerstein's Cinderella and The Sound of Music, and is currently directing Mamma Mia. As Program Director Allyson takes great pride in collaborating to bring fresh, exciting and fun live theater to central Minnesota.
Steve Sanders
Sound Designer
Hillary Vermillion
Music Director
Hillary Vermillion (she/her/hers) is originally from Fort Collins in Colorado. Hillary is the resident Music Director at GREAT. As Music Director, Hillary has a variety of roles. She helps with the audition process for each show and teaches music to each cast. She rehearses with the pit orchestra, and conducts performances of each GREAT musical. Hillary loves instruments and plays the cello. She is also learning the bagpipes and harp. Hillary really enjoys the rehearsal process, and finds it rewarding to see GREAT casts grow and gain confidence as they learn the music for each show. Hillary also loves opening night, because the cast, crew, and production team finally get to share their hard work with amazing GREAT audiences.
Grease is full of references to 50s pop culture. In case any of those references go over your head, some of the big ones are explained here (in the order they appear in the show).
Rizzo: Hey, look who's comin'. Patty Simcox, the Little Lulu of Rydell High
The Reference: Little Lulu is a character originating in a mid-century comic strip. Little Lulu is the main character of the comic, and is clever, stubborn, and combative.

…
Frenchy: Hey, it says here that Fabian is in love with some Swedish movie star and might be getting' married.
The Reference: Fabian was a celebrity singer and actor, achieving fame after performing on the TV show American Bandstand. Fabian is the first of many teen heartthrobs mentioned.

…
Marty: Who cares, as long as they don't get their hooks into "Kookie."
The Reference: Edd "Kookie" Byrnes was an actor and singer with the hit song "Kookie, Kookie." Edd Byrnes would play Vince Fontaine in the 1978 movie adaptation of "Grease."

…
Rizzo: Go on, try it. It ain't gonna kill ya'. Give her a Hit Parade!
The Reference: Hit Parade was a brand of cigarette.

…
Jan: Itialian Swiss Colony. Wow, it's imported!
The Reference: Italian Swiss Colony was a brand of wine, actually made in California.

…
Marty: Oh, here it is… next to Paul Anka.
The Reference: Paul Anka is a singer, songwriter, and actor (another teen heart throb) famous for songs like "Diana" and "Lonely Boy."

…
Sonny: I was just lookin' at Shelley Farberay's jugs.
Frenchy: Y'know, lotsa people think I look just like Shelley Farberries.
The Reference: Shelley Fabare (correct spelling) is a singer and actress best known for her starring role in "The Donna Reed Show."

…
Frenchy: Hey, Sonny, don't maul that magazine. There's a picture of Ricky Nelson in there I really wanna save.
The Reference: Ricky Nelson was another teen heartthrob, actor and singer, and the first to be called a "teen idol."

…
Rizzo: Look at me, I'm Sandra Dee.
The Reference: Sandra Dee was a child star whose work embodied "traditional" values of innocence and purity. In real life, Sandra Dee was troubled by harassment and abuse.

…
Rizzo: Watch it, hey, I'm Doris Day.
The Reference: Doris Day was a singer, actress, and animal welfare activist famous for her hits "Sentimental Journey" and "My Dreams are Getting Better All The Time."

…
Rizzo: Even Rock Hudson Lost his heart to Doris Day.
The Reference: Rock Hudson was a popular actor (and heartthrob) who became friends with Doris Day when they filmed "Pillow Talk" together and remained her friend until his death.

…
Rizzo: Would you pull that stuff with Annette?
The Reference: Annette Joanne Funicello was an actress and singer, famous for starring in "Mickey Mouse Club" as a child.

…
Rizzo: As for you, Troy Donahue, I know what you wanna do
The Reference: Troy Donahue was another household name, famous as an actor and singer on TV and in movies.

…
Rizzo: No, no, no, Sal Mineo, I would never stoop so low.
The Reference: Sal Mineo was an actor, singer, and director, famous for starring in "Rebel Without a Cause."

…
Danny: Hey Euuu-gene, Betty Rizzo thinks you look like Pat Boone.
The Reference: Pat Boone was a singer, actor, writer, composer, motivational speaker, and spokesman. Like Sandra Dee, Pat Boone represented traditional and/or conservative values for many.
…
Kenickie: Where'd ya' think you were goin', American Bandstand?
The Reference: American Bandstand was a music-performance and dance television show that aired in several different versions from the 50s to the 80s.
Act I
Rydell Alma Mater ……………………………………………… Ensemble
Rydell Alma Mater Parody ……………………………… Greasers
Summer Nights …………………………………………………… Ensemble
Those Magic Changes ………………………………………. Burger Palace Boys and Pink Ladies
Freddy My Love …………………………………………………… Pink Ladies
Greased Lightnin' ……………………………………………….. Burger Palace Boys
Greased Lightnin' and Rizzo's Entrance ……. Burger Palace Boys
Rydell Fight Song ………………………………………………. Patty and Sandy
Mooning …………………………………………………………………. Jan and Roger
Look at Me, I'm Sandra Dee …………………………… Rizzo
We Go Together ………………………………………………….. Ensemble
Act II
Shakin' at the High School Hop ……………………. Ensemble
It's Raining on Prom Night …………………………….. Radio Voice and Sandy
Born to Hand Jive ………………………………………………. Johnny Casino and Ensemble
Hopelessly Devoted to You …………………………….. Sandy and Ensemble
Beauty School Dropout  ………………………………….. Teen Angel and Ensemble
Beauty School Dropout Reprise …………………… Teen Angel
Alone at a Drive-in Movie ……………………………….. Danny and Ensemble
Rock and Roll Party Queen…………………………….. Doody and Roger
There are Worse Things I Could Do …………….. Rizzo
Look at Me I'm Sandra Dee Reprise  …………… Sandy
You're the One That I Want  …………………………… Ensemble
Final – We Go Together ……………………………………. Ensemble
THANK YOU!
In addition to our corporate sponsors, donors, and volunteers, we wish to extend a special thank you to the Sauk Rapids Rice High School Dance Team, House of Pizza, Two Bits Grooming, DMR Productions, Crafts Direct, Cassie Miles, Chad O'Brien, and Buddy King!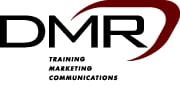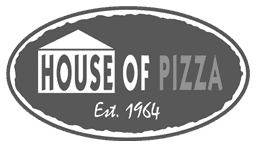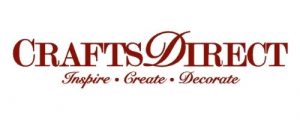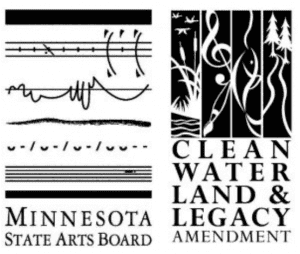 This activity is made possible by the voters of Minnesota through a grant from the Central MN Arts Board, thanks to a legislative appropriation from the arts and cultural heritage fund.
---
GREAT Donors
GREAT donors May 2021 – July 2022
Donors who have given 3 or more years * | Monthly sustainers °
1 Better LLC *
Ahles, Karen & Rick *
Ajayi, Adeyoola & Oluade *°
Algoe, Dave & Jan *
Allen, Sally & Tom
Alm, Micah °
Ament, Bob & Karen *
Anderson, Bruce & Susan *
Anderson, Sandy
Anderson, Suzanne *
Anonymous *
Arnzen, Marianne*
Ayers, Linda
Bach, MJ & Hagedorn, Jake
Backes, Darlene
Bahe, Mary *
Barbara & Dennis Gregory Family Fund of the Central Minnesota Community Foundation *
Baron, Sue
Barth, Daniel & Hokan, Raine
Bartz, Corey & Erica
Basol, Jessica & Travis
Bastien, Becky & Schlough, Mike *
Bates, Marge *°
Bauer, Carla & Trinity
Bauer, Kristen & Josh
Bauerly, Helga & Rick *
Bechtold, Patricia
Becker, Liz & Monty
Becker, Lori & Mike
Beckmann Kids *
Behrends, Jessica M.*°
Bellmont, Bob & Karen *
Bellmont, Don & Nancy *
Bemboom, Joy
Benschoter, Bonita & John *
Benson, Joanne & Robert *
Berg, Dorothy
Berg, Gail
Berg, James & Kruger, Mary *
Berg, Lisa *
Bidinger, Rory & Tiffany *
Binder, Annette °
Birkland, Marilyn *
Bisek, Ginny & Jim *
Bjorklun, Gene & Mary Margaret *
Bjorklund, Byron, PegAnne & Megan *
Bleam, Jeffrey & DeBlieck, David *
Blenkush, Micki & Michaels, Dan*
Blesener, Rose & Daly, William *
Boatz, Margaret & Robert *
Bobeldyk, Karen
Bochonko, Coca & Springer, Mark *
Boesen, Chris, Staci, Brenden & Nathan *
Bohn-Gettler, Chris & Kate
Bohnsack, Jennifer & Benjamin
Bollig, Deb *
Bologna, Bonnie & Steve
Bolton, Aaron & Nicole
Bowden, John & Phyllis *
Boyle, Kris & Phil
Branam Macauley, Kelly
Brenna, Cindy
Broker, Julie & Mike
Brossoit, Margaret
Brown, Linda
Bruender, Katie & Nathan
Brunberg, Mary *
Bruner, Linda
Brunsvold, Elizabeth
Brzinski, Ecko
Buegler, Lori *
Buhl Family
Bunting, Dannielle *
Burgess, Kyla, JR, Tenley, Brekken, Livianna & Zaya
Burggraff, Breana
Burggraff, Carrie & Don
Burt, Jason
Busse, Brad *
Buttweiler, Patricia
Calantoc, Mary & Hanks, Kevin *°
Calpas, Dean & Elizabeth
Cameron, Darryl & Karen *
Carlin-Goenner, Mary *
Carlson, Jerry
Carlson, Karen *
Carlson, Peggy & Nielsen, Chuck
Carr, Mike & Sue *
Casey, Kathy
Cash, Brian & Karen *
Central Minnesota Arts Board *
Central Minnesota Community Foundation *
Childs, Mark & Amy
Chmielewski, Mary
Christenson Family *°
Cicharz, Pat & Rick *
Clancy, Lindsey & Jeff
Clark, Doug & Tarryl *°
Clarke, Rachel *
Clary, Tammy
Coborn's *
Como, Paulette & Tom *
Cotton, Dan & Elaine
Crafts Direct – Schlecht, Diane & John *
Cragle, M.D., Beth & Stephen P. *
Crouse, Katrina & Matthew
Crowe, Vicky
Cummings, Beth & Michael *
D'averill, Kari
Dahl, Jessica & Nathaniel
Dalsing, Rich
Danielson, Michele
Dauer, Eileen & Brian *
Davis, Mary A. *°
Dearking, Amy & Eric
Deland, Tami
DeLong, Jeanette & Leonard
Dennis Smith Training – Smith, Denny & Pat *°
Dennis, Kay M.
DeVillers, Cameron
Dinndorf, Steve & In Memory of Dinndorf, Joyce, Linda & Louie
Dolan, Janet
Domek, Robert *°
Don Helgeson & Sue Shepard Fund of the Central Minnesota Community Foundation *
Donnelly, Beth & Kevin *
Dorothy C. Becker Fund of the Central Minnesota Community Foundation *
Dorrie & Scott Larison Fund of the Central Minnesota Community Foundation *
Dorsher, Joanne & Paul *
Dorsher, Patricia *
Dorsher, Steven *°
Droll, Becky & Brock
Duclos, Judy
Dwyer, Seal
Dyer, Robert & Rochelle
Edeburn Family
Egeland, Deb *
Ehlen, Charles
Elg, Marsha & Ronald
Ellis, John & Sara *
Emberland, Heather, Mark & Family
Euteneuer, Jennifer, Chris, & Kaylee *
Executive Express – Logeman Family *°
Fark, Dan & Jane *°
Fasen, Deb & Bill *
Feigh, Alison *
Felton, Marc
Fenlason, Karen & Tom
Feriancek, Michele *°
Finlayson, Karen & Loren *
Finlayson, Max *
Fischer, Anita & Don
Fischer, Susan & Stephen
Flaherty, Brian & Willow *
Flinck, Theresa & Engholm, Joel °
Flynn, Beth
Foster, Kimberly & Nicholas *°
Fox Family
Fox, Jill *
Frank, Christine
Freudenrich, Layne & Oothoudt, Renae
Friedrich, Suzanne & Kuehl, Eric
Fries McDougle, Jodi *
Froehling, Marcia & Sandra *
Fuzak, Fred & Jyeton *
Gallagher, Michael & Mancini, Kateri *
Gammell, Ginny & John *
Gartland, Bob & Patti *
Gartner, Julie & Mark *
Gazdzik, Jennifer & Kaz
Geissler, Christina & John
George, Sandra
Gerard, Ara
Gertz, Tanya & Faust
Giese, Teresa
Gilder, Lynnae
Gillian, Spencer
Gillman, Debra & Gerald
Glanz-Gambrino, Lori *
Grachek, Art & Barb
Grachek, Sara & Mihalek, Jim
Grether, Frank
Groetsch, Anne, Rick, & Paige *
Gruber, Rachel *
Gustafson Berreau, Linda *
Gustafson, Jennie
Hadler, Tracy & Stacey
Hageman, Diane & Stemper, John *
Hagestuen, Bruce & Nacey, Julie
Hall, Angela *
Hall, Deb & Mark
Halliday, Christie
Hamak, Bridget & Scott *
Hammer, Kathi °
Hansen, Judy & Norm
Hansen, Mary & Patrick
Hansen, Wendy & Roger *
Hanson, Brad & Lisa *
Harper, Amy, Jim & Jane
Hartmann, Jeanne & Tom *
Haugen, Keith & Susan *
Hawker, Lucinda *
Hedstrom, Rebecca
Heen, Dena & Mike
Held, Mary Ellen
Helgeson, Karel & Michael *
Hemmesch, Eileen
Henderson, Nancy *°
Henry, Jim & Patty
Henry, Patrick & Welter, Pat *
Herman, Karen & Vince
Hermans-Miller, Lindsay & Miller, Ryan
Hershberger, Anne
Heusinkveld, Aaron & Jessica *
Hill, Abbie
Hinkemeyer, Kent & Mary
Hinnenkamp, Ruth *
Hippler, Hope & Jeffrey
Hitzeman, Karen
Hoehn, Ann *
Hoelscher, Brad & Megan
Hoeschen, Stacie & Tad °
Hoffman, Irene *
Hogenson, Cynthia & Erik
Holien, Chad & Kelsi *
Hollenhorst, Mark *
Holweger, Kimberley *
Hornung, Dianne *
Hoskins, Heather
Hotz, Geri & John *
Hunter, Amy & Leinen, James
Hurrle, Mitchell *
Husen, Damien & Kristy
Hutar, Anne
Illies, Jody, Marcy & Emily *
Imholte, Kristi & Steve
In Memory of Kyle Weisbrich
Inkster, Bob & Chris *
Ivers, Gail
Jacobs, Tracy *
Jacobson-Ree Family *
Jacobson, Amber & Sean *
Jameson, Kelly
Janet & Tom Grones Fund of Central Minnesota Community Foundation
Jantzer, Amanda & Jake
Jeff & Melinda Gau Family Fund of Central Minnesota Community Foundation *
Jendro, Sharon *
Jennissen, Kevin, Kayla, Eleanor & Stephen
Jensen, Mandy
Jensen, Patricia L.
Jeske, Nancy *
Jessen-Klixbull, Carol
John, Gareth & Metzo, Christine *°
Johnson, Betty *
Johnson, Bob & Judy *
Johnson, Chad & Jaclyn
Johnson, Chet & Karen °
Johnson, Ileen & Edward*
Johnson, Janelle *°
Johnson, Laurie *°
Johnson, Mark
Johnson, Murdoch & Tuff, Dianne *
Johnson, Tony Errold °
Johnston, Kaarin *
Jones, Judi
Joul, Brenda & Steve *°
Juilfs, Cathy & Darren *
Kadlec, Jolene & Harens, Mike
Kaleidoscope Advocates for the Arts
Kath, Kathy *
Kay, Bonnie & Brian *
Keenan, Barb & Emmett & In Memory of Carlos Ortega
Kelash, Lisa
Kempen, Jean
Kensington Bank *
Kieser, Don & Mary Anne *
Kiffmeyer, Clarence & Judy *
Kiminski, Matt
Kittok, Gerry
Kivel, Amanda *
Klein, Karen & Rick *
Knapek, Doris
Knutson, Sharon *
Koepp, Duane & Kim
Koop, Debra
Kosloski, Christine & Mike *
Kraemer, Tammy & Leroy *
Krebs, Judy
Krebsbach, Sherry *
Kremer, Liz
Krillan Inc. *
Kroll, Gerard & Taffy
Krueger, David & Pat *
Kruse, Karen *
Kudrna, Chris, Joanne & Family *
Kuefler, Stacie
Kuhlman, Brad & Ruth *
Kuzma, Susan *
Lack, Aprile
Lacroix, Bill & Phyllis *
Lalley, Debra
Lampert, Deb
Landman, Jane & Kirk
Larkin, Valerie
Larsen, Margaret
Larson, Camilla & David
Lauer, Glen
Laumeyer, Amy & Marty *
Lawrence, Alan & Sandy *
Lawrence, Kris & Schumann, Rob & Family *
Layne, Phillip & Sarah *
Legatt, Karen & Mathew*
Legg, Allison & Jon *
Leitch, Mary & Vernon
LeMont, Jessica
Lenarz, Denise & Tom *
Lesmeister, Jennifer
Lesnau, Brenda & Jesse
Lieser, Alvina & Isidore *
Lieser, Judy
Linn, Jasmyn
Lisbon, Marilyn & Joe
Lombardi, Joan & Paul *
Lommel, Geraldine
London, Diane L.
Lopez, Carlos & Clara *
Loven, Royal
Loy, Leanne
Luetmer, Stacey
Lunderby, Kathy
Mahowald, John & Maryanne *
Maloney, Andrew & Sarah *°
Mancini, Jordan & Stacy *
Marks Family *
Marston Ruhlman Family
Martin-Chaffee, Bill & Chip *
Marty, Lucinda
Marushin, Patrick & Robin
Mastromarco, Heather *
Matteson, Sheila
Mattick, Kristen & Thor *
Maurer, Eleanor & Richard *
May, Tylor
Mazacek, Joan
McAlister, Deb
McAnally, Dan & Michele
McCarl, Deb & Skurdahl, Marilyn *
MccLaurin, Lesa
McClelland, Lynn & Mike *
McClintock, Tamara *
McClure, David & Diane *
McConoughey, Elizabeth
McCourt, Nancy
McLean, Angela & Tim
MDO Periodontics PA *
Mechelke, Kate & Mark *°
Meemken, Sara
Meers, Sue *
Melby, David & Gloria
Melby, Jill & Weitzel, Paul *
Melis, Rachel & Galler, Robert
Meller, Alecia
Mersinger, Hannah
Meyer, Cherrie & Dan
Meyerhofer, John & Tammy *
Miles Psychological Services, LLC *°
Miller, Allan
Miller, Dave & Kate
Miller, Kristi & Luke
Mills, Corey
Minnerath, Doris
Minnesota State Arts Board *
Miron, Aimee & Joel *
Mix, Rebecca and In Memory of Jody Trovall
Moeller, Diane & Ralph
Monahan, Paula *
Mongeau, Matt
Moore, Jessica
Moreland, Judith
Morgan Family Foundation *
Morgan, Lee & Vicki *
Morris, George, Mary Kay & Family *
Morstad, Megan & Mickey *
Mosack, Nancy & Stan
Moshier, Barbara & Roger
Mrozek, Faye & Gary *
Muchow, William P. *
Muehlbauer, Roxanne *
Mueller, Nadine & Gary *
Mulder, Andy & Leslie *
Mund, Merry C. *
Murray, Alec & Pauline *
Myers, Megan *
Nacey, Gina & Priya *°
Nastrom, Darlene & Greg
Neisen, Kelly & Tim
Nelson-Rademacher, Jess
Nelson, Josh & Michele *
Nelson, Margaret & Justin *
Nelson, Pat *
Nessa, Jill *
Neubert, Janet & Marvin
Neville, Hannah
Newiger, Brenda *°
Nieland, Ashley
Nohner, Steven *
Nohner, Steven & Theresa *
Norton Dando, Kendra & Michael °
Norton, David & LB
Noyes, Jonathon, Mardi & Alexa *°
Nunke, Jim & Mary *
Nystrom, Betty *
O'Hara, Mary *
O'Malley, Robert A.
Ohlenkamp, Dennis
Ohlenkamp, Mark & Melinda *
Olson, Jo Ann
Osendorf, Gail & Phil
Ostendorf, Julie
Oswell, Larry G. & Sandy *
Overby, Nicole, Nathan & Family*
Oxton, Jane & John *
Palmer, Deb & Steve
PAM'S Auto Inc. *
Pangier, Marilyn
Pantzke, Kathleen *
Parries Family
Patrick & Jane Mitchell Family Fund, a Turn Key fund of the Initiative Foundation *
Patton, Alice
Peeters, Trina
Pence, Glenn & Sandra
Penly, Bobby & Lorraine *
Petersen, LaWayne & Pam *
Peterson, Ardith
Peterson, Jeff & Lyn
Pfeiffer, Ian & Paul
Pflipsen, Bob & Heidi
Phillips Adams, Kathy
Piepkorn, Cindy
Pitzen, Sally °
Place, Elaine
Poeschl, Ellen & Mark *
Pogatschnik, Susan *
Popowski, Marcie *
Porter, Aaron
Potter, Lori *
Potthoff, Jeff & Tracy
Precise Heating, A/C, Plumbing, and Refrigeration, Inc.
Prochnow, Bob & Joanne
Proell, Mary
Proviant – Barclay & Janet Carriar *
Quiggle, Gretchen & Scott
Radeke, Katie & Paul *°
Ramler, Nancy *
Rasmussen, Chris
Reagan, Janet & Michael *
Reberg, Dan & Kim
Reck, Jerry & Jane
Reding, Peggy
Refine Dermatique Aesthetic Center – LaBine, Barry & Leslie *
Reid, Carol &; Sherwood *
Reigstad, Greg & Janet
Reisinger, Elizabeth & Eric *
Rethmeier, Dan & Mary *
Reuter, Bernice & Nicholas *
Richards, Clare
Ries, Teresa & Takala, Ted *
Riesner, Ann, Shawn & Bryce *
Riser, Virginia *
Ritter, Debra *
Rivera-Reyes, Yadaira & Yenéslie
Robatcek, Debra
Roelofs, Debra
Rogan, Jacqueline *
Romanowsky, Ann & Dr. James *
Romosz, Becky
Roquette, Jan
Roske, Lisa
Ross, Roseanna *
Rotto, Judy & Luther *
Rowley, Farrah & Shaun
Ruegemer, Diane *
Ruis, Jon & Joy
Running, Cheryl
Ruth, Andy & Paul
Salner, Annie & Ryan *°
Schaefer, Victoria
Scharf, Lisa & Ted
Schelske, Patsy R. *
Scheuerell, Bob & Judy
Schiffler, Bernie & Dennis *
Schindele Paulzine, Dana & Paulzine, Lee
Schindler, Jason & Sarah
Schirmers, James & Lacey *
Schlough, Joyce & Tom *
Schlueter, Jill
Schmidt, Rebecca
Schneider, Abby & Craig °
Schneider, Renae
Schoenfelder, Jackie & Ron *
Schroden, Jerome & Carol
Schroeder, Rebecca & Todd *
Schultz, Mindi
Seamans, Dottie & Tom
Seamans, Kyle & Megan *
Segura Schwartz, Mónica & Troy *
Sell, Marion
Shaddrick, Kelley & Mary
Sharp, Douglas
Shaughnessy, Shannon & Kosel, Dave*
Shea, Trina *
Sheesley, Florence & Gerald *
Shobe, Joel & Susan *
Siemens, Molly & Ryan
Simmons, James, Michelle, Ella, Molly & Autumn *°
Simonson, Lynn & Hoffman, Kathleen
Sinclair, Jan & Ken
Skeate, Char & Gary *°
Snider, Nicole & Gerald
Solheim, Dave & Jean *
Soltis, Patricia & Randy *
Sorell, Jan *
Spanier, Maureen *
St. Cloud Optimist Club *
Stadther, Jennifer
Stark Engineering *
Stark, Charles
Stavrum, Dick & Perian *
Stebbins, Kristen – State Farm Insurance *
Stenberg, Paul & Amanda*
Stenger, Chuck *
Stephens, Charlotte *
Steve & Peggy Laraway Family Fund *
Stoeckel, Julie & Micah *
Stone, Linda & Thomas
Storkamp, Mary *
Stracke, Ed, Kris & Family
Stupar, Karen & Pete
Sturlaugson, Nancy & Phil *
Sueker, Beth, Family & Friends in memory of Cassie Sueker *°
Swanson, Emily & Willie *°
Swanson, Gretchen *
Symalla, David, Erin, & Cordelia *
Symalla, Joe & MaryAnn *°
Taatjes, Audrey
Tamm, Melinda
Tangen, Helen
Tenneson, Linda G. *
Theisen, James & Carol
Thell, Joleen
Thickpenny, Brian D. *
Thielen, Dan & Diane *
Thielman, Jane & Marilyn *
Thomes, Cole
Thompson, Jeff & Molly *
Thornton, Steve
Tilstra, Dave & Janet *
Tomporowski, Mary Alice *°
Trettel, Dan & Lisa
Trombley, Amy & Matt *°
Trompeter, Aaron & Jessica *
Trueman, Kathleen
Turnow, Caryl *
Unger, Jennifer *
Unger, Maureen
Van Beck, Diane & Joe *
VanBeek, Angie
Vander Weyst, Stacey & Christopher
Vermillion, Dr. Hillary & Terry
Vetter, Brian & Megan
Vick, Carol
Voelz, Neal
Voigt, Karla, Larry & Family *
Von Korff, Connie & Jerry *
Vos, Mary *
Vosen, Judy & Thomas *
Vossen, Betty & Ralph
Vouk, Lisa & Frank
Wagner, Alicia, Matt, & Emma
Wagner, Gordon *
Wallinga, Eve & Gary *
Walquist, Amy
Watkin, Dove & Tracey *
Watson, Dan & Jessica *
Wayne, Chris & Katie *
Weatherz, Tia & Brandon *°
Weber, Melissa & Ryan *
Weekley, Denise & John *°
Weitz, John & Sue *
Welander, Linnea & Sean
Welch, Summer
Weldon, Derik & Nancy *°
Welle, Andy & Nicole *
Weno, Martha *
Wensman, Janet & Tim *
Westby, Eloise & Jerry *
Weyer, Valerie
Whipple, Steve *
Wicktor, Carol & James
Wild, Carol & Lonny *
Williams, Sandra Q. *
Williamson, Abby
Witherbee, Jenna & Matt
Witte, Dan
Witte, Debbie *
Wolfe, Ellie
Woods, Brian & Melissa
Worm, Kaysie
Wynnemer, Linda J. *
Yassin, Sheryl & In Memory of Louise Julia Hoffman *
Zeleny, Katey & Pete *
Zellmann, LuAnn
Zellner, Annella
Zetah, Jody
Zetterlund, Judy & Allen
Zoeller, Diane & David

Special thanks to those who donated through Dancing With Our Stars
Anderson Trucking Service, Inc.
Anonymous
ARM Development Corporation
Barbara & Dennis Gregory Family Fund
Barrett, Ilse
Bauerly Kopel Family Fund
Bauerly, Cyndi
Bauerly, Helga & Rick
Bauerly, Jake & Jenny
Bauerly, Jeff & Tami
Bauerly, Jorie
BCI Construction
Bell Bank – Fargo
Bisek, Ginny & Jim
Blaha, Madelyn
Blake, Riley
Bob & Penny White Fund
Boulka, Gretchen & Steve
Brockopp, Cherilee
Bryant, John & Marcia
Cameron, Colette & Paul
Campbell, Patti
Carlson, Cheryl
Cragle, Beth & Dr. Stephen
D.J. Bitzan Jewelers
DeVillers, Sharon
Dillard, Leigh & Taylor, John
Dolan, Kitty
Doman Family Fund
Edeburn, Patrick
Ehlert, Cory & Julie
Eilers, Mary
Emmer, Molly
Erickson, Debbie & Jason
Ernst, Vicky
Faber, Rose Ann
Falloon, Amanda & Dr. Tom
Feddema Woods, Audrey & Woods, Harvey
Fischer, Michelle
Friedrich, Melissa
Gartland, Bob & Patti
Gerads, Emily & Ryan
Gilder, Daniel & Lynnae
Granite Partners
Gustafson, Pegg
H&S Heating & A/C – Residential & Service LLC
Hageman, Diane & Stemper, John
Hammond, Randy & Toni
Hammond, Victoria
Hansen, Roger & Wendy
Harlander-Locke, Mary & Robert
Heen, Dena & Michael
Heinzeller, Christine
Hickey McGuire, Meg
Hinkemeyer, Kent & Mary
Holmen, Kenneth & Linda
Hoppe, Mary
Howe-Veenstra, Carol & Steve
Hughs, Brady
Janski, Barbara & Larry
Jeff & Melinda Gau Family Fund
Jungels, Eric
Kelly, Natani
Kemp, Bill & Sharon
Kimball, Tambi
Klein, Karen & Rick
Kopel, Dick & June
Kopel, Preston
Kotsmith, Sharon & Terry
Krillan, Inc.
Krtnick Complin, Angie
Lacroix, Bill & Phyllis
Larson, Daniel
Lee W. Hanson Law Office, P.A.
Lord, Hanna
Louis Industries, Inc.
Ludwig, Barbara & Steven
Mahowald, John & Maryanne
Mancini, Jessica
Martin-Chaffee, Bill & Chip
Matteson, Sheila
McGlothan, Marqus & Walz, Raeley
Michael & Janet Reagan Fund
Michael & Sharon Bauerly Family Fund
Miles, Cassie & Vince
Miron, Aimee
Monaghan, Art & Emily
Morris, George & Mary Kay
Ms. Melinda's Dance Studio, Inc.
Muff, Ann
Mund, Merry
Norton Dando, Kendra & Michael
Olson, Jo Ann
Olson, Keith & Lindsay
Opatz, Mary Cheryl
Penrod, Emily
Pfeiffer, Ian & Paul
Prew-Kampa, Nancy
Ramler, Ken & Nancy
Renslow, Molly
Riedeman, Jen & Jim
Ross, Roseanna
Rothstein, Erich & Jessica
Rotto, Judy & Luther
Schirmers, Lacey
Schulte, Joe & Tracy
Schwartz, Ryan
Senn, Laurie & William
Smith, Patricia C.
Sorell, Janice
Stacy & Greg Schumacher Charitable Gift Fund
Stainbrook, Renotta & Scott
Stark, Janet & Lewis
Stavrum, Perian
Steil, Katarina & Michael
Storkamp, Mary
Sturlaugson, Nancy & Phil
Taatjes, Audrey
Thayer, Sean & Trina
Thell, Emily & Keith
Timm, Jeff & Valerie
Viking Coca-Cola Bottling Company
Walker, Mari
Walz, Bailyn & Hildestad, Ben
Walz, Dave & Dena
Walz, Landrie & Ziwicki, Wyatt
Warnert, Mark & Paula
Waytashek, Jeff & Jill
Weber, Melissa & Ryan
Wemlinger, Cathie & Fred
Weno, Martha
Westhoff, Jerry & Sharon
Williams, Sandra
Windfeldt, Beth & Greg
Wojtanowicz Family Fund
Zenzen, Anna & Kirk
Zimmerman, Dawn & Ryan