Jimmy Buffett's Escape to Margaritaville Program
Directors Note
When I was growing up, my family had a karaoke machine – it was one of those huge rectangular bricks that you had to buy actual cd's for so that the 4" screen could display fuzzy lyrics in neon colors. I was obsessed with karaoke nights in my house. The Mamas & the Papas, Tammy Wynette, the B-52s; we did it all! (And yes, some Jimmy Buffett too!)
While the machines may have updated a little bit, I still love karaoke today! I love sitting in a dusty bar and cheering for complete strangers belting their hearts out to one another and finding genuine connection over a shared love of a song or artist. It's thrilling to watch people of all walks of life shed their stresses, turning into rock stars for an evening. What we gain through collective musical storytelling is a shared community, enriching each other with understood sympathies, mutual grievances, and emotional catharsis. Scientists have even found that when we share all of this emotional expression through music, it's a little easier to face the day ahead – whatever woes or wonders we may find. 
Jimmy Buffett's Escape to Margaritaville is ultimately a show about found family, working hard for your dreams, and showing some love to the things that don't always get as much care. Much like karaoke, Margaritaville doesn't take itself too seriously and it invites everyone to the party. This show challenges audiences to see that just because something isn't perfect, doesn't mean it isn't worth fighting for. From our found family to yours, I hope you all join us in pulling up to the karaoke machine and experiencing a little life on island time!
Lydia Wagner
Director of Jimmy Buffett's Escape to Margaritaville
Cast
Micah Alm – Goon 1, Ensemble
Jonah Alm – Goon 2, Ensemble
Julie Bell – TSA Agent, Ensemble
Kelsey Christensen – Heather, Ensemble
Kylee Crews – Tina, Ensemble, Co-Dance Captain
Willow Flaherty – Engineer, Ensemble
Lowell Haagenson – Tony Jaffe, Ensemble
Jazz Haynes – Marley
Maddison Hofer – Rachel
Amber Jacobson – Wanda, Ensemble
Michael Kalpakoff – Tully
Denzel Kazeze – Jamal
Jeff Kirchoff – J.D.
Enrique Mendez – Lawyer Dude, Ensemble, Lift Captain
Delenore Morrison – M.C. Sloppy Joe, Ensemble
Megan Myers – T.V. Announcer, Ensemble
Colin Nord – Chadd
James Reichow – Brick
Heléne Rosborough – Ginger, Ensemble, Co-Dance Captain
Lucy Schindler – Tammy
Mara St Pierre – Female Investor, Ensemble
Summer Welch – Investor 1, Ensemble
Crew
Kyle Anderson – Deck/Props Crew
Tim Johnson – Deck/Props Crew
Alvina Leiser – Wardrobe Crew
Isabel Schwinghammer – Wardrobe Crew
Rebekah Phifer – Costume Crew
Lilly Seamans – Costume Crew
Brenda Wright – Costume Crew
Dottie Seamans – Light Board Operator
Skylar Niebergall – QLab Operator
Band
Sean Jacobson – Keyboard
John Tetrault – Bass
Matt Nelson – Guitar
Jake Hagedorn – Guitar
Terry Vermillion – Drumset
Nina Nelson – Percussion
Tony Hutar – Trumpet
Amanda Jansen – Saxophone
Hillary Vermillion – Conductor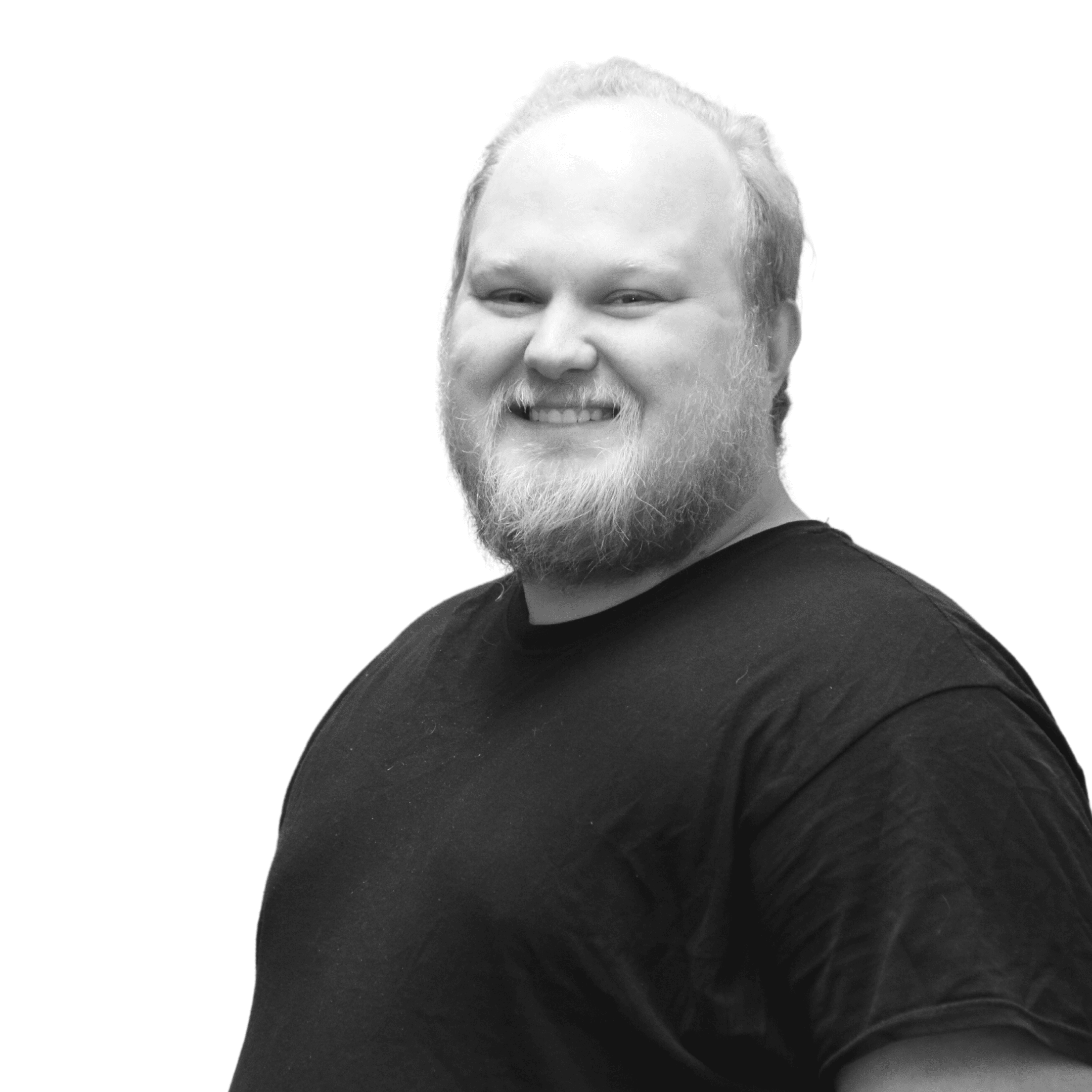 Micah Alm
Volunteer Actor
Micah Alm (Goon 1, Ensemble, J.D U/S), is a Natural Resources Technician at Lake Maria State Park. Jimmy Buffett's Escape to Margaritaville marks Micah's third performance at the Ledge Amphitheater with GREAT, which represent only a fraction of his involvement with GREAT in past years. Micah has also been in shows including Matilda and Murder on the Orient Express, and has been backstage for shows like Descendants and Play that Goes Wrong. When Micah has free time, he likes baking and being with friends.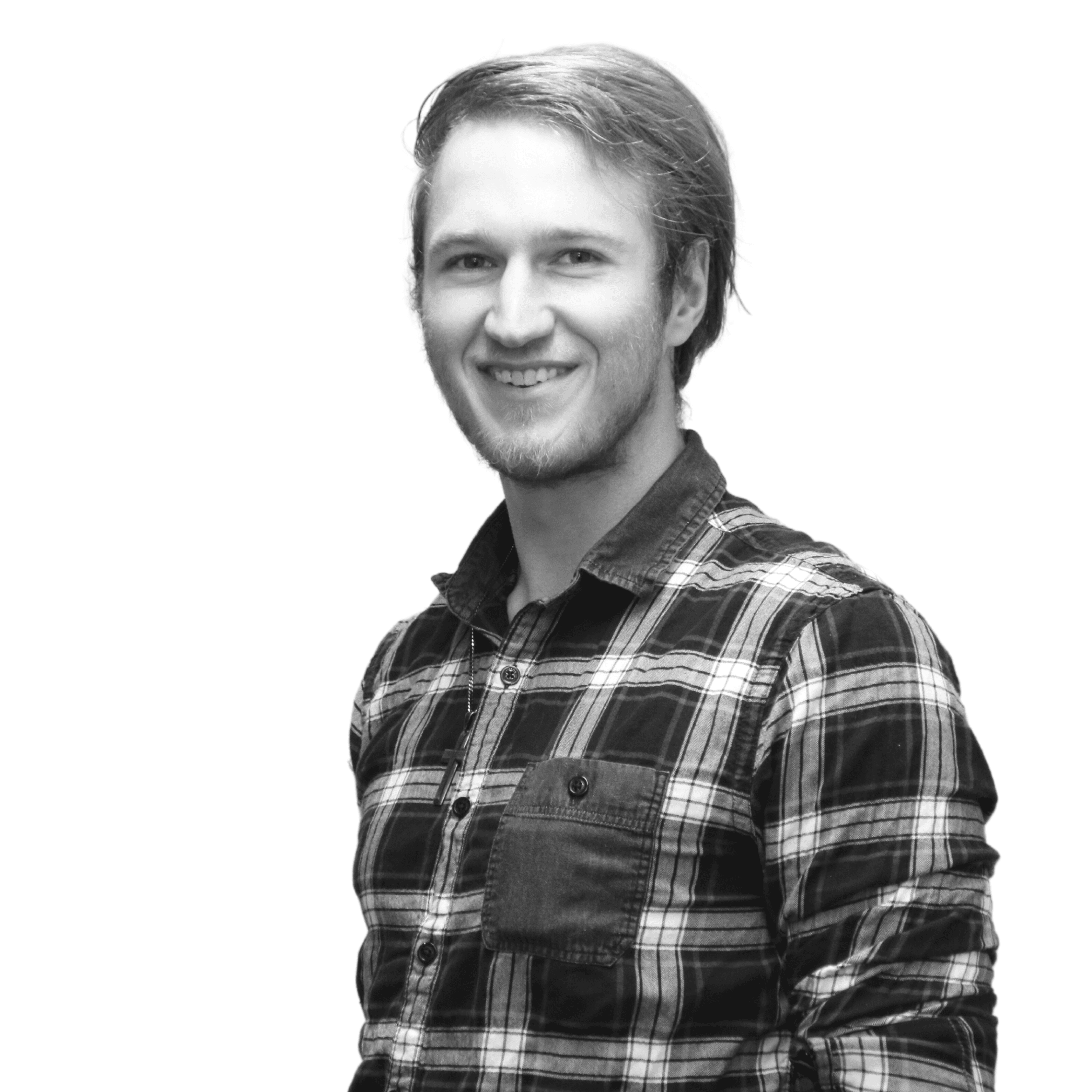 Jonah Alm
Volunteer Actor
Jonah Alm (Goon 2, Ensemble, Chadd U/S) is a salesman and trainer at O'Connor and Associates Ltd. Jonah has been in shows including The Diary of Anne Frank, Sense and Sensibility, and Where's My Money?, but Escape to Margaritaville will be Jonah's GREAT debut. This show will also be Jonah's first time onstage with his older brother Micah! For fun, Jonah likes rugby, music, and Dungeons & Dragons.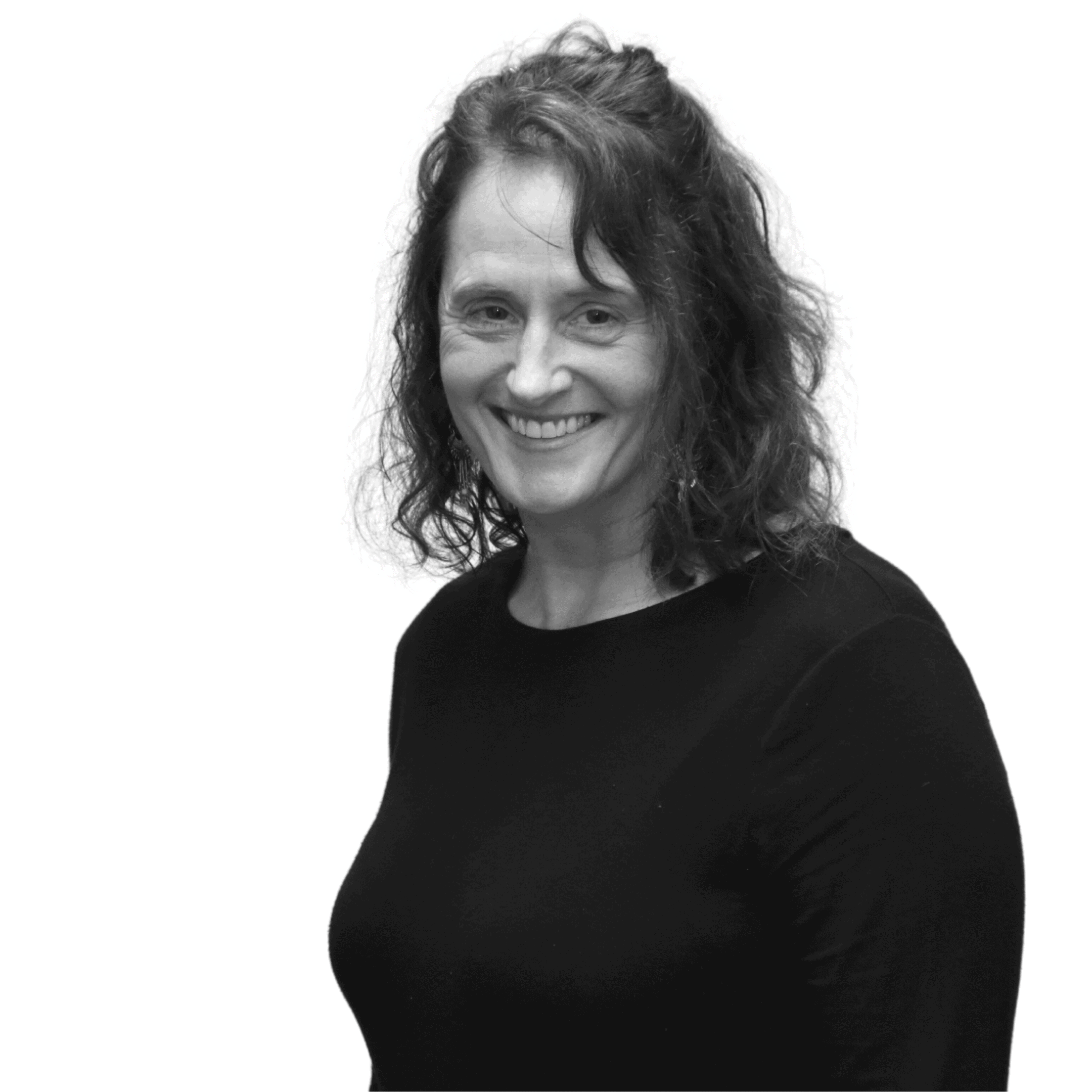 Julie Bell
Volunteer Actor
Julie Bell (TSA Agent, Ensemble) is a Family Medicine Physician at the Family Medical Center in Little Falls. Some of her favorite pastimes are hiking, kayaking, reading, and painting. Julie also loves singing and dancing, and has enjoyed theatre for years. Escape to Margaritaville is Julie's stage debut!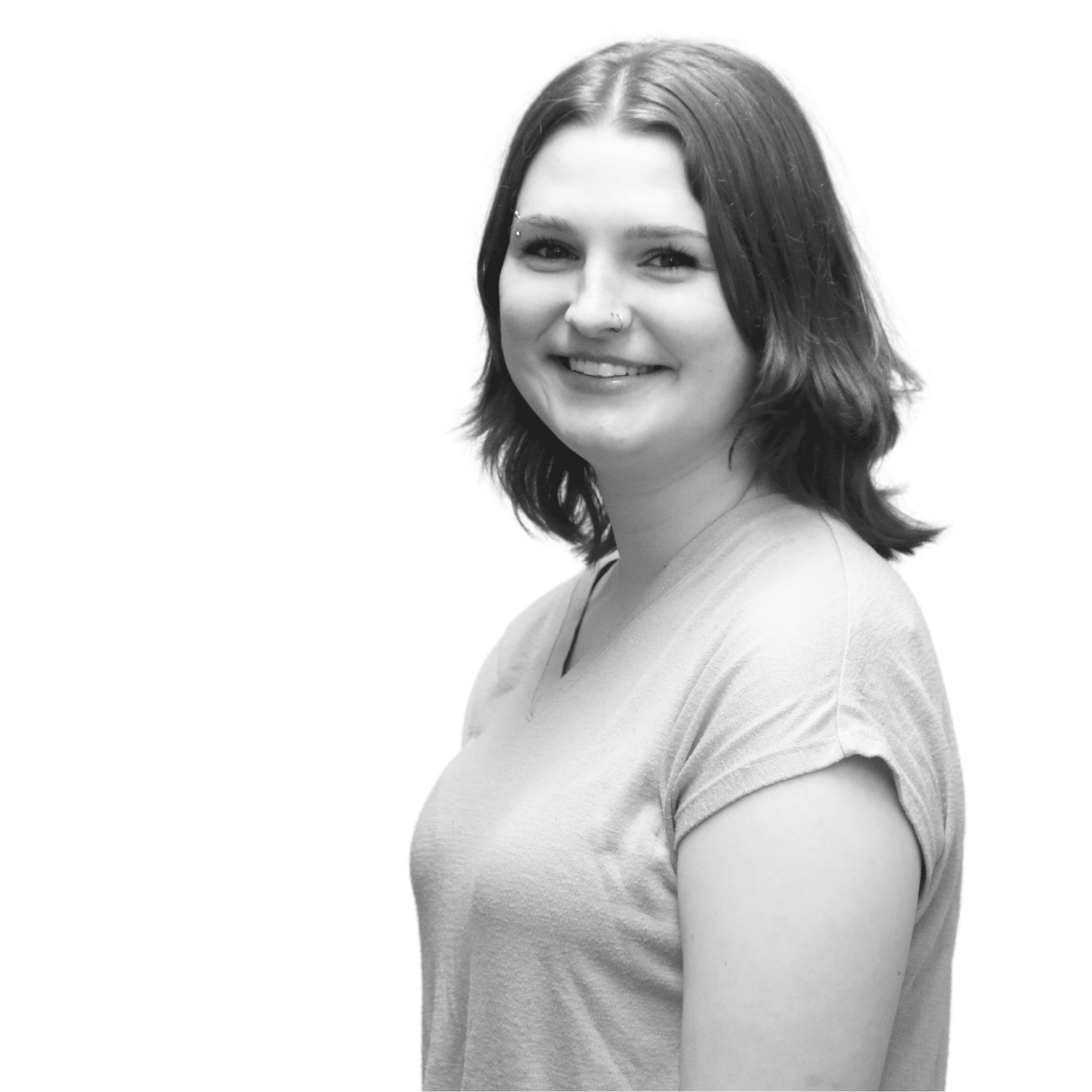 Kelsey Christensen
Volunteer Actor
Kelsey Christensen (Heather, Ensemble, Tammy U/S) is a server and manager at Perkins. She has not done any theatre in some time, and is excited to return to the stage! Kelsey's been in many shows, including Annie and A Christmas Carol, and enjoys camping, music, singing, and self expression!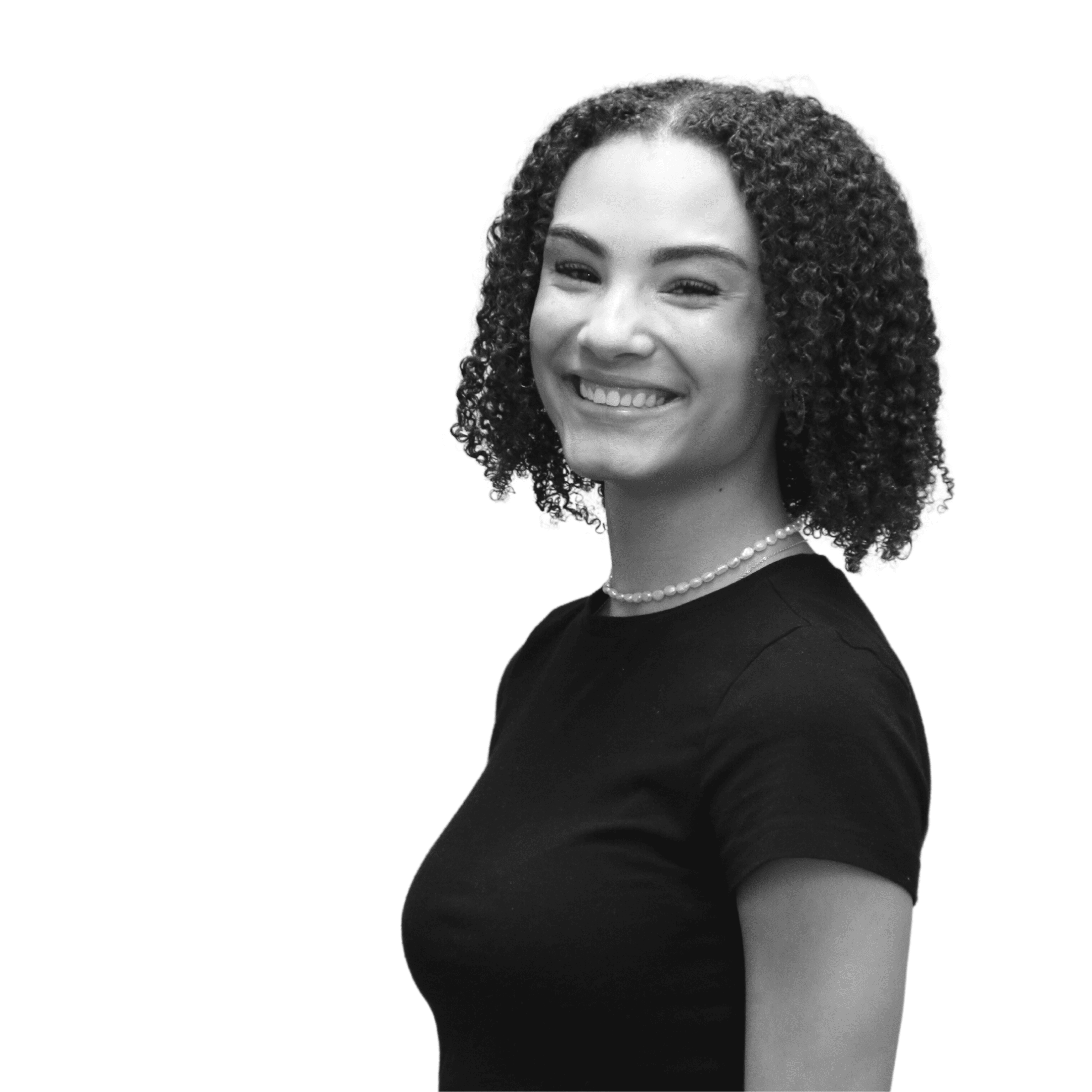 Kylee Crews
Volunteer Actor
Kylee Crews (Tina, Ensemble) is an Honors student at St. Cloud State University, double majoring in Spanish and Early Childhood Education. She has been in GREAT productions of Little Shop of Horrors, Grease, and Legally Blonde. For fun, Kylee likes to read and cross-stitch.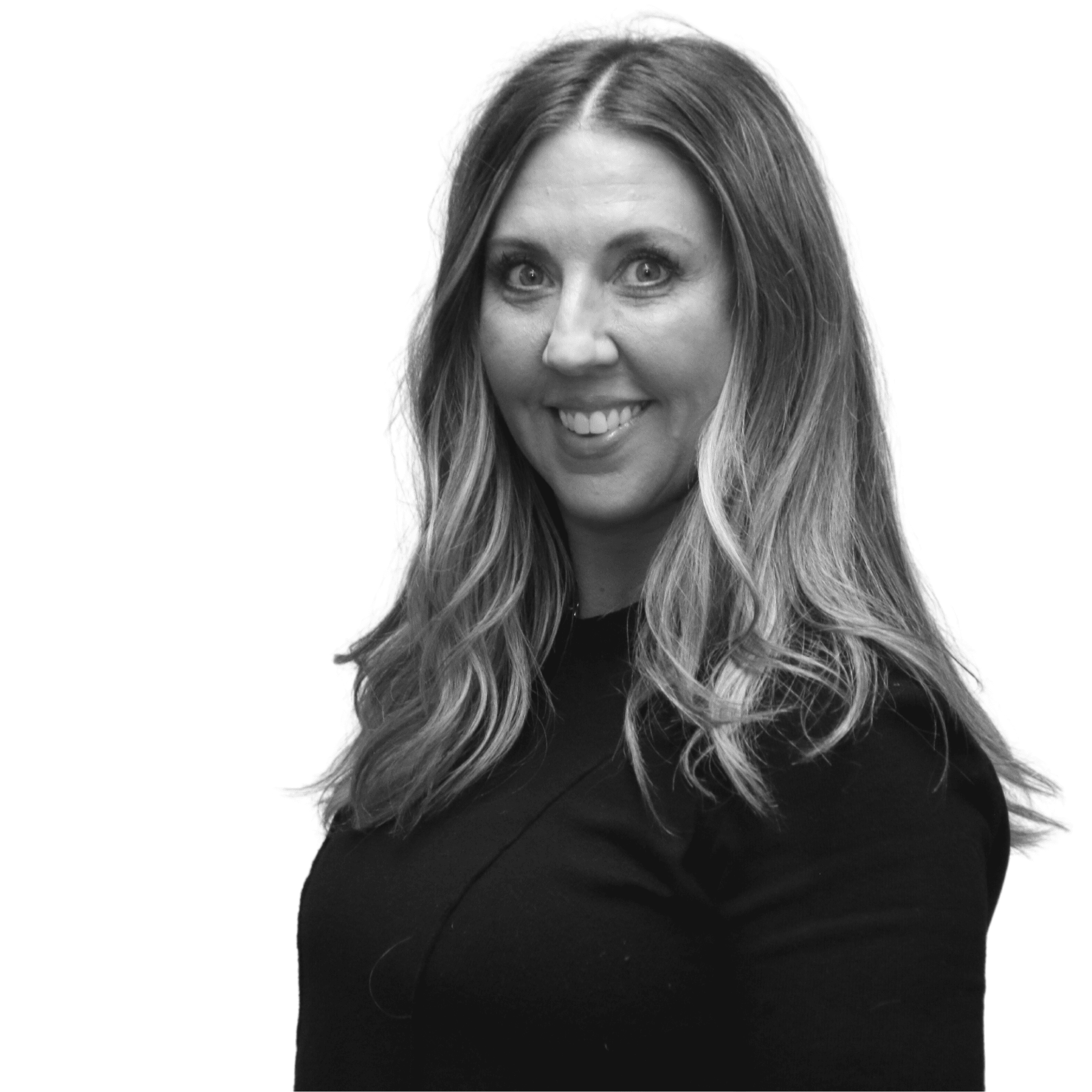 Willow Flaherty
Volunteer Actor
Willow Flaherty (Engineer, Ensemble) is an owner and speaker at Top 20 Training. Willow spent her childhood listening to Jimmy Buffett and she's excited to be part of a musical that will spark fond memories for many. She's been in GREAT shows including Wizard of Oz, Mary Poppins, and 9 to 5. When she has time, Willow enjoys travel, Broadway, and cheering on her two teenaged sons in all they do.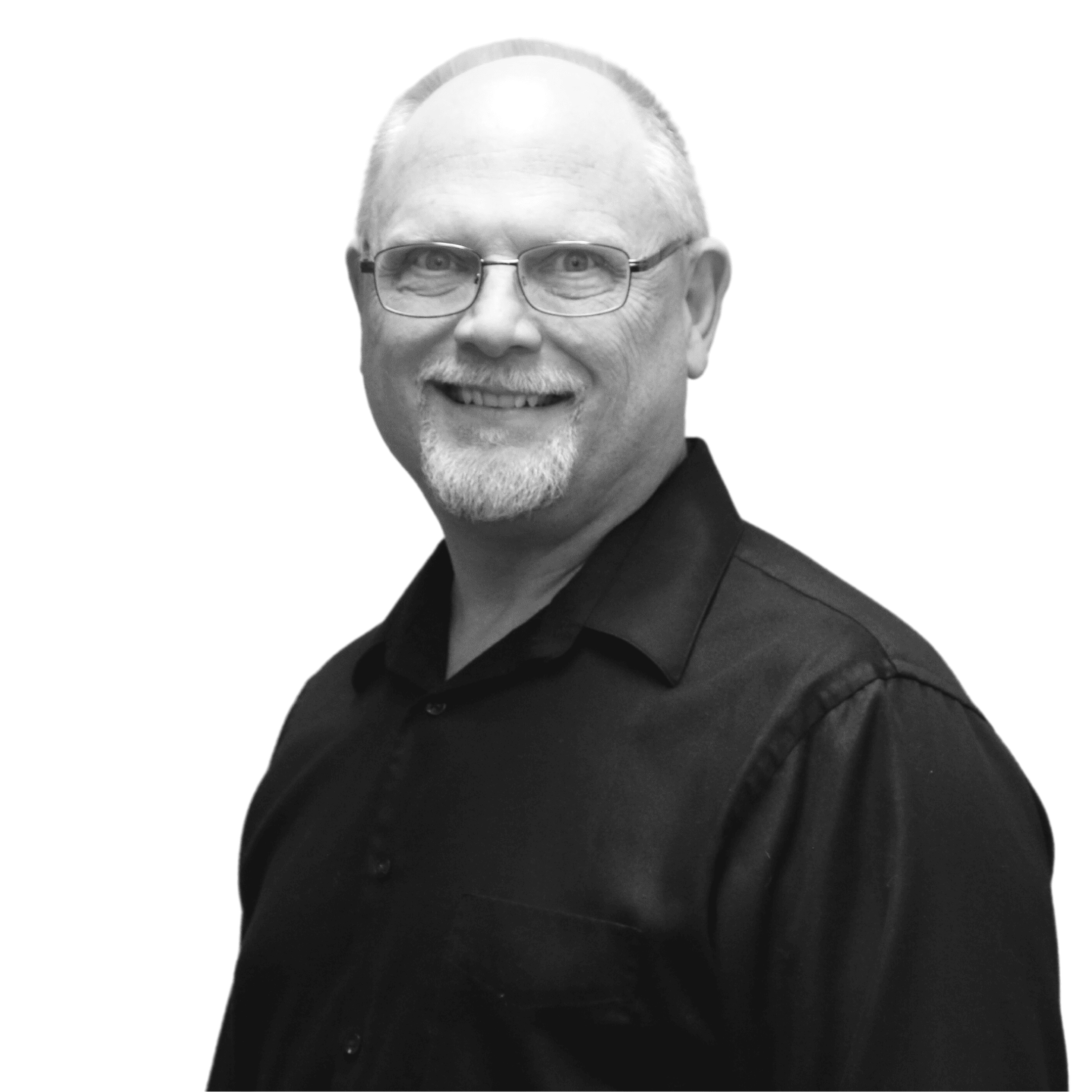 Lowell Haagenson
Volunteer Actor
Lowell Haagenson (Tony Jaffe, Ensemble) is the Executive Director at Central Minnesota ERDC. Lowell decided to audition for Escape to Margaritaville because his wife suggested it after she worked on costumes for a production of Footloose! Lowell enjoys spending time with family, bowling, and being outdoors. This is his GREAT debut!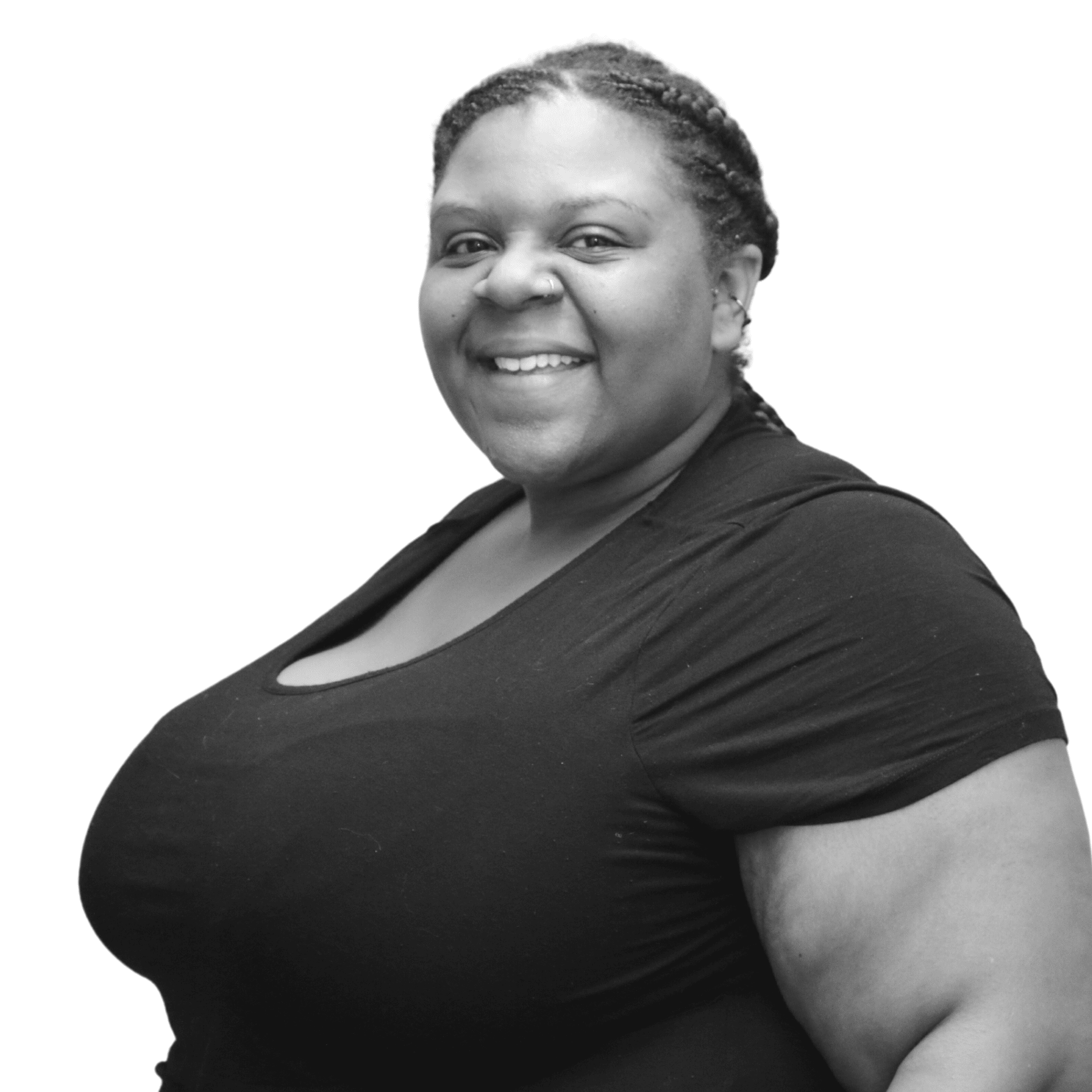 Jazz Haynes
Volunteer Actor
Jazz Haynes (Marley) works at Torrid LLC as a sales associate. She's been in shows like Syringa Tree, Spamalot, and GREAT's recent production of Black Nativity. Jazz is an aspiring YouTuber with a focus on style, fashion, and health. In her free time, she loves to spend time with family, write, draw, and read.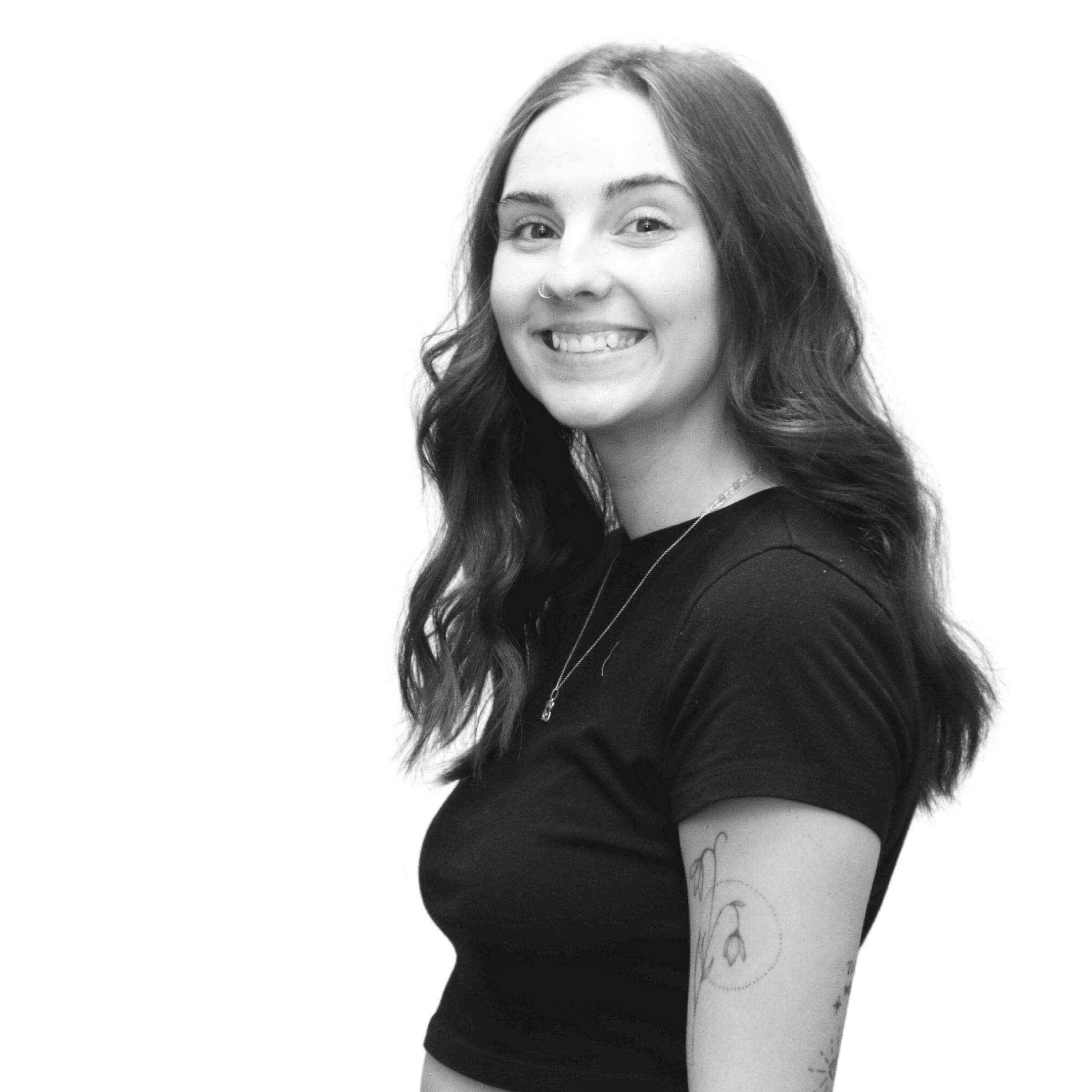 Maddison Hofer
Volunteer Actor
Maddison Hofer (Rachel) is a Junior at St. Cloud State University, and has been in shows such as The Rocky Horror Show, Elf, and last year's GREAT production at the Ledge, GREASE!. Maddison passes her free time by reading and spending time with her cat.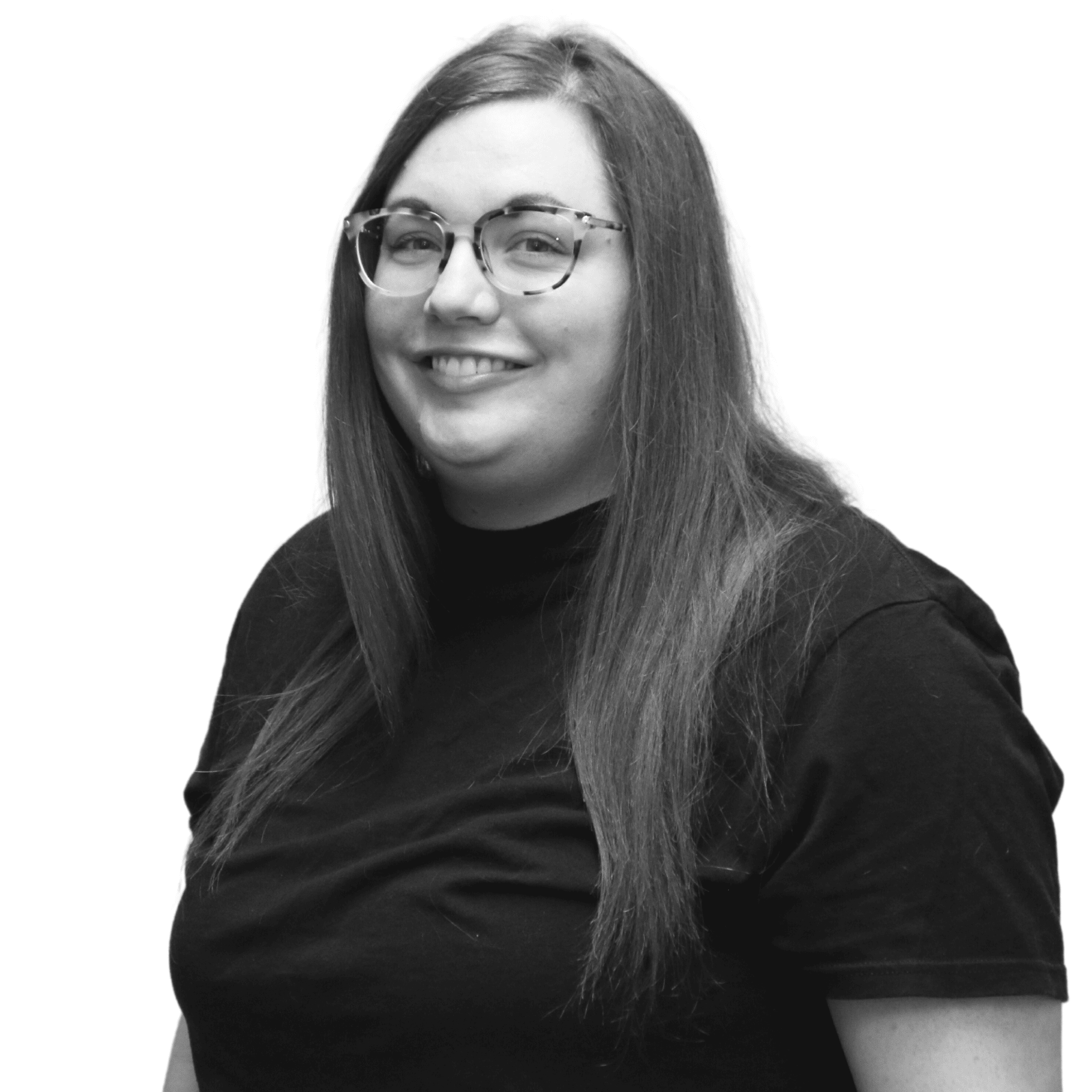 Amber Jacobson
Volunteer Actor
Amber Jacobson (Wanda, Ensemble) is the Director of Operations at Phyxius Inc. Amber has been a fan of theatre for years, and has recently been able to start participating in community theatre again! She has been in shows such as Bye Bye Birdie, School House Rock, and You're a Good Man Charlie Brown. In her free time, you might find Amber taking care of her fish or plants, reading, hiking, or doing yoga.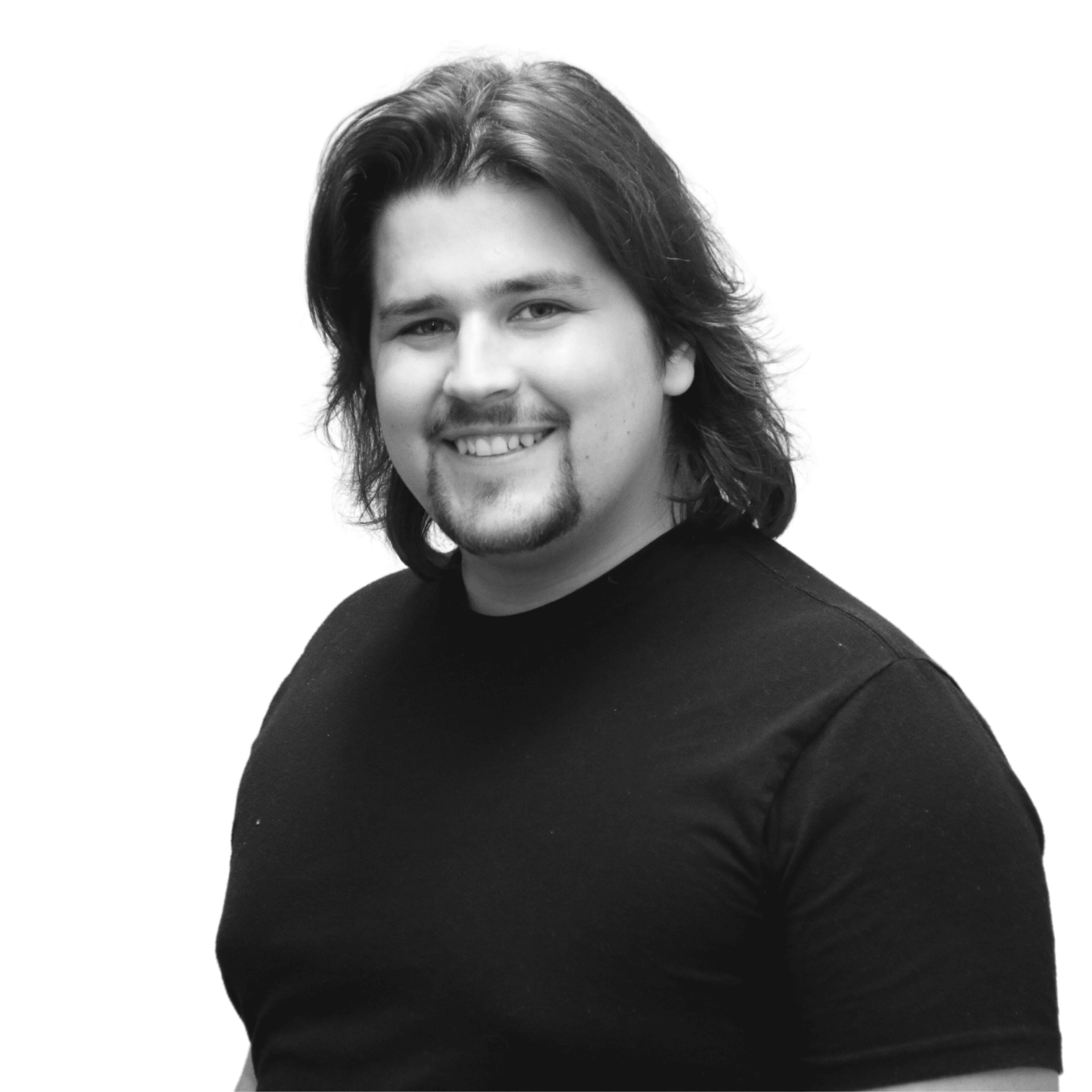 Michael Kalpakoff
Volunteer Actor
Michael Kalpakoff (Tully) graduated from Minnesota State University Moorhead and has been a substitute teacher in the Twin Cities ever since. Michael auditioned because he wanted to step out of his comfort zone with the addition of a guitar onstage! He's been in shows such as The Rocky Horror Show, Jesus Christ Superstar, and Reefer Madness. For fun, Michael enjoys the Vikings, SCSU Hockey, and singing!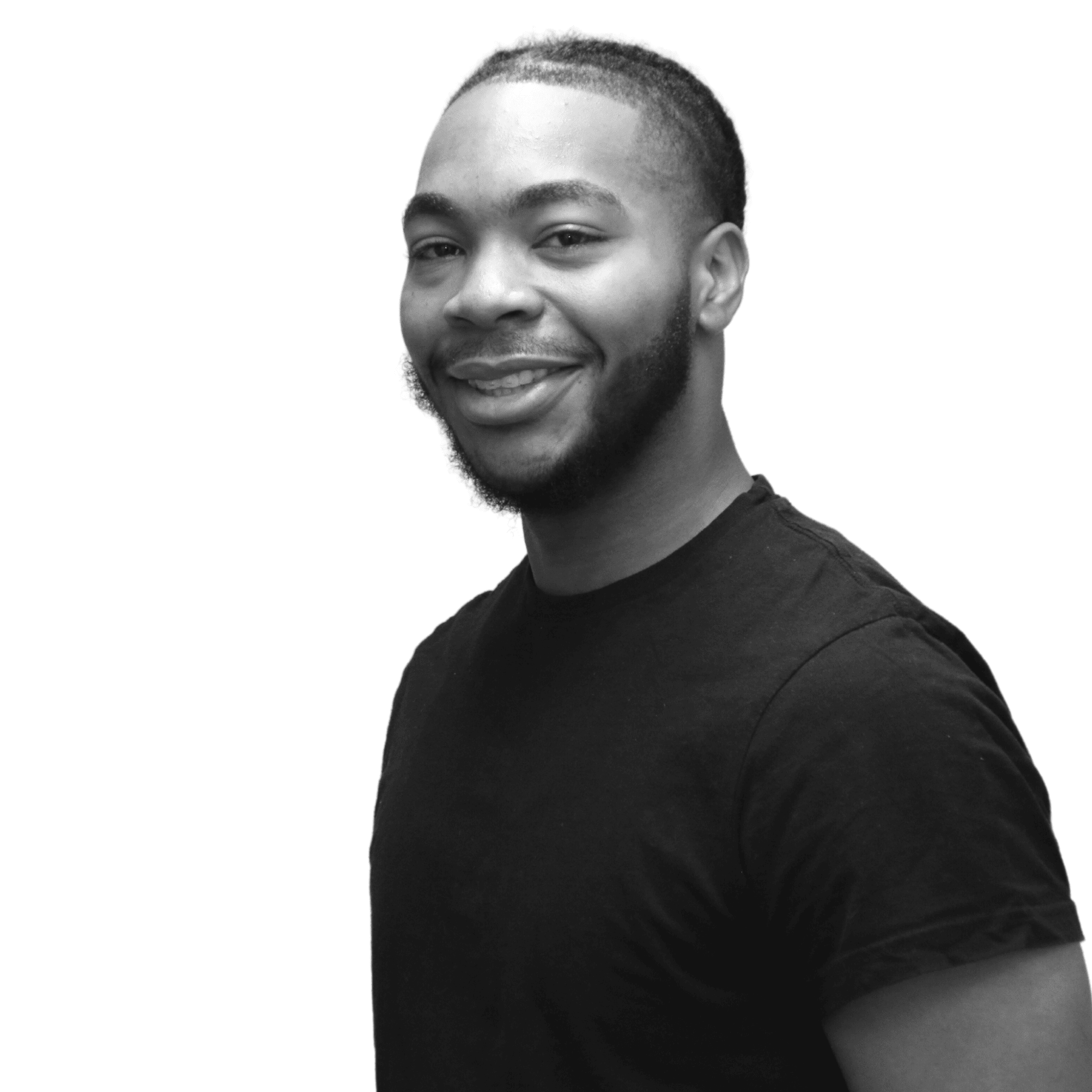 Denzel Kazeze
Volunteer Actor
Denzel Kazeze (Jamal) is finishing his first year of online college courses. Denzel took the stage with GREAT last season for Black Nativity and Legally Blonde, and is excited to return and develop his theatrical skills even more with Jimmy Buffett's Escape to Margaritaville. When he has free time, Denzel might be honing his singing or dancing skills or working out.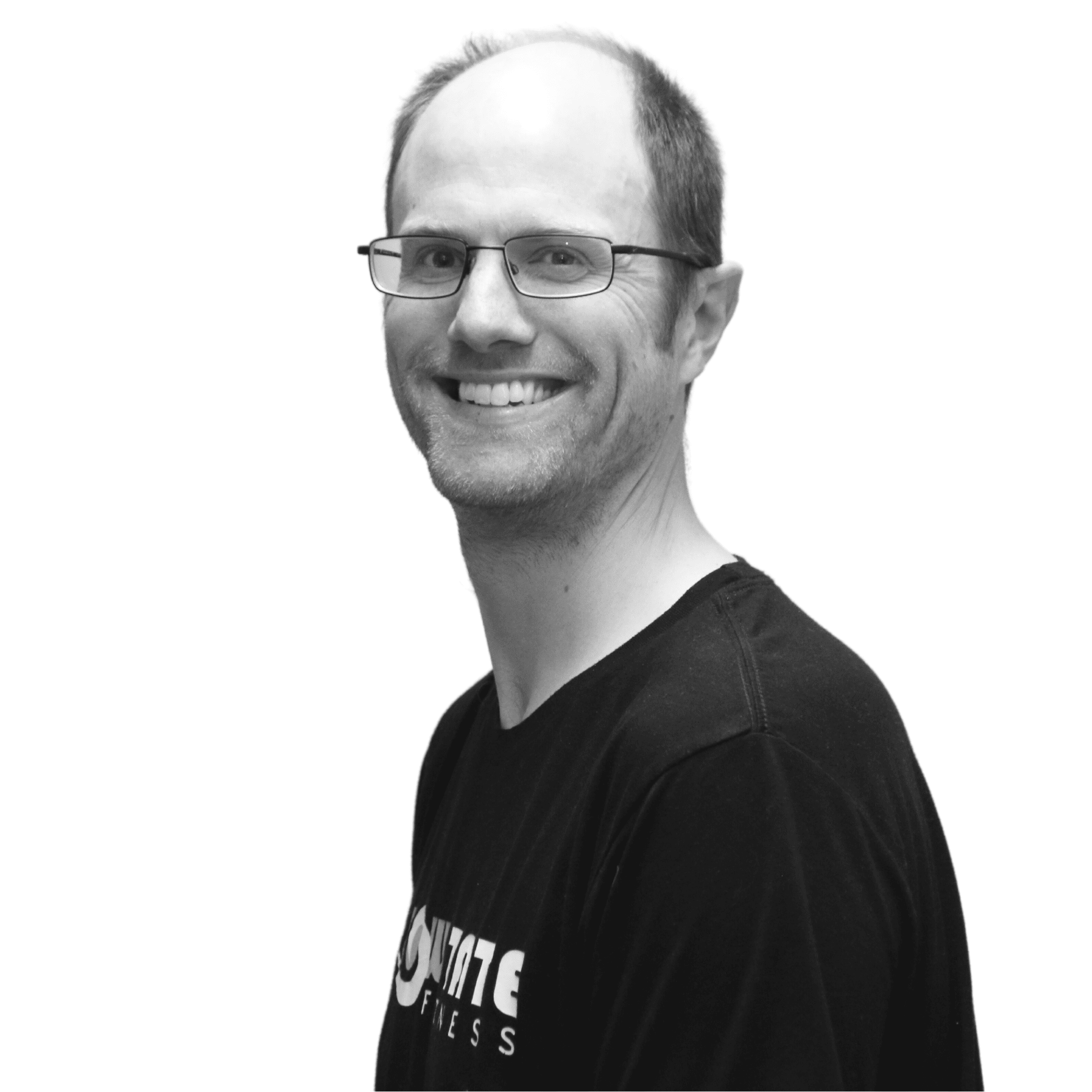 Jeff Kirchoff
Volunteer Actor
Jeff Kirchoff (J.D) will be teaching English at St. John's Prep starting this fall. He was in a number of productions in high school, and has recently been in GREAT productions of White Christmas and Legally Blonde. Jeff is excited to perform at The Ledge for the first time! When he's not working or onstage, Jeff might be playing disc golf, hiking, or reading comics.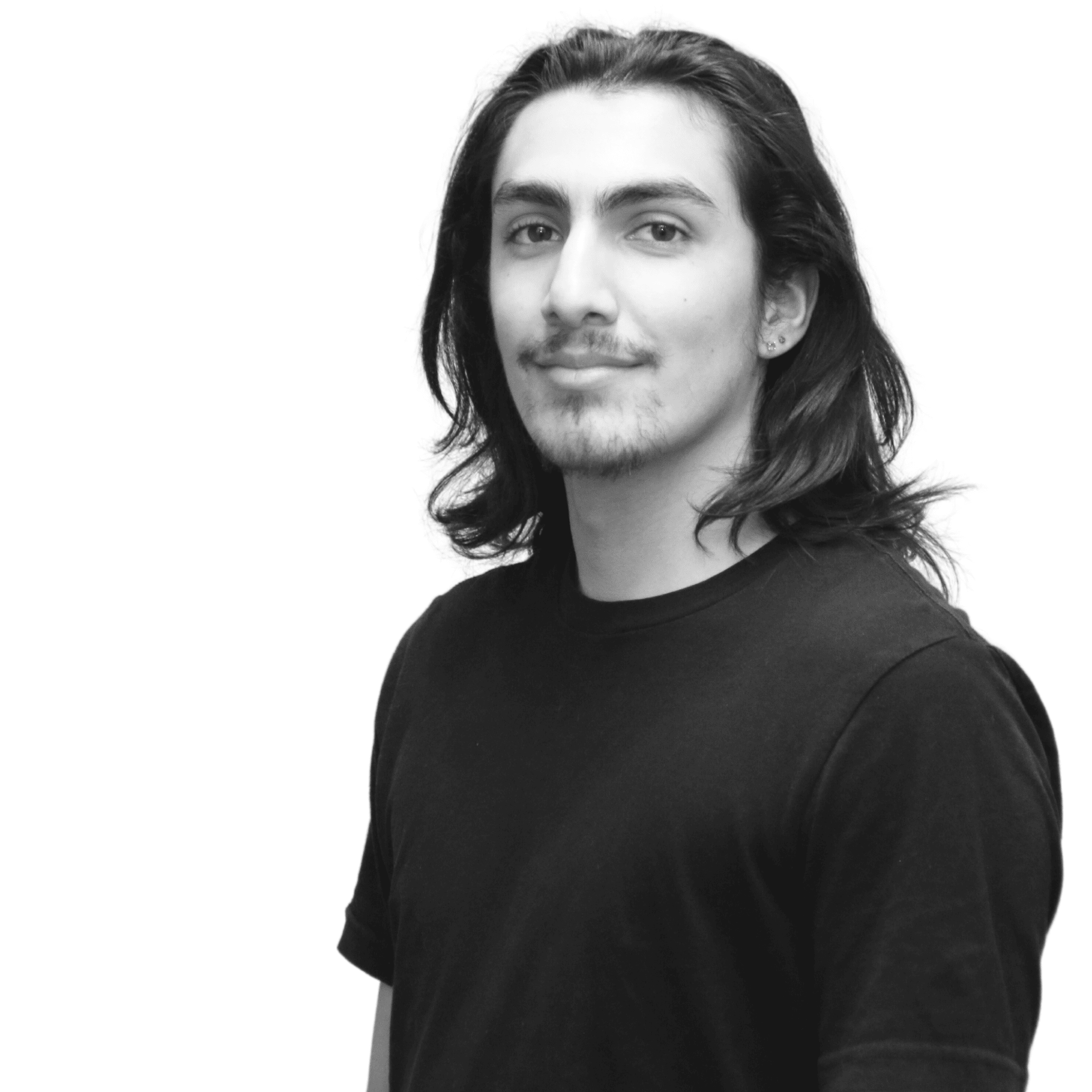 Enrique Mendez
Volunteer Actor
Enrique Mendez (Lawyer Dude, Ensemble, Tully U/S) is a new graduate from the University of Montana and a Teaching Artist with GREAT this summer! He has been in shows like Spring Awakening, Theory of Relativity, and From A to B and Back Again. Escape to Margaritaville is Enrique's GREAT debut! When he's not onstage, he might be rock climbing, cliff jumping, or playing video games.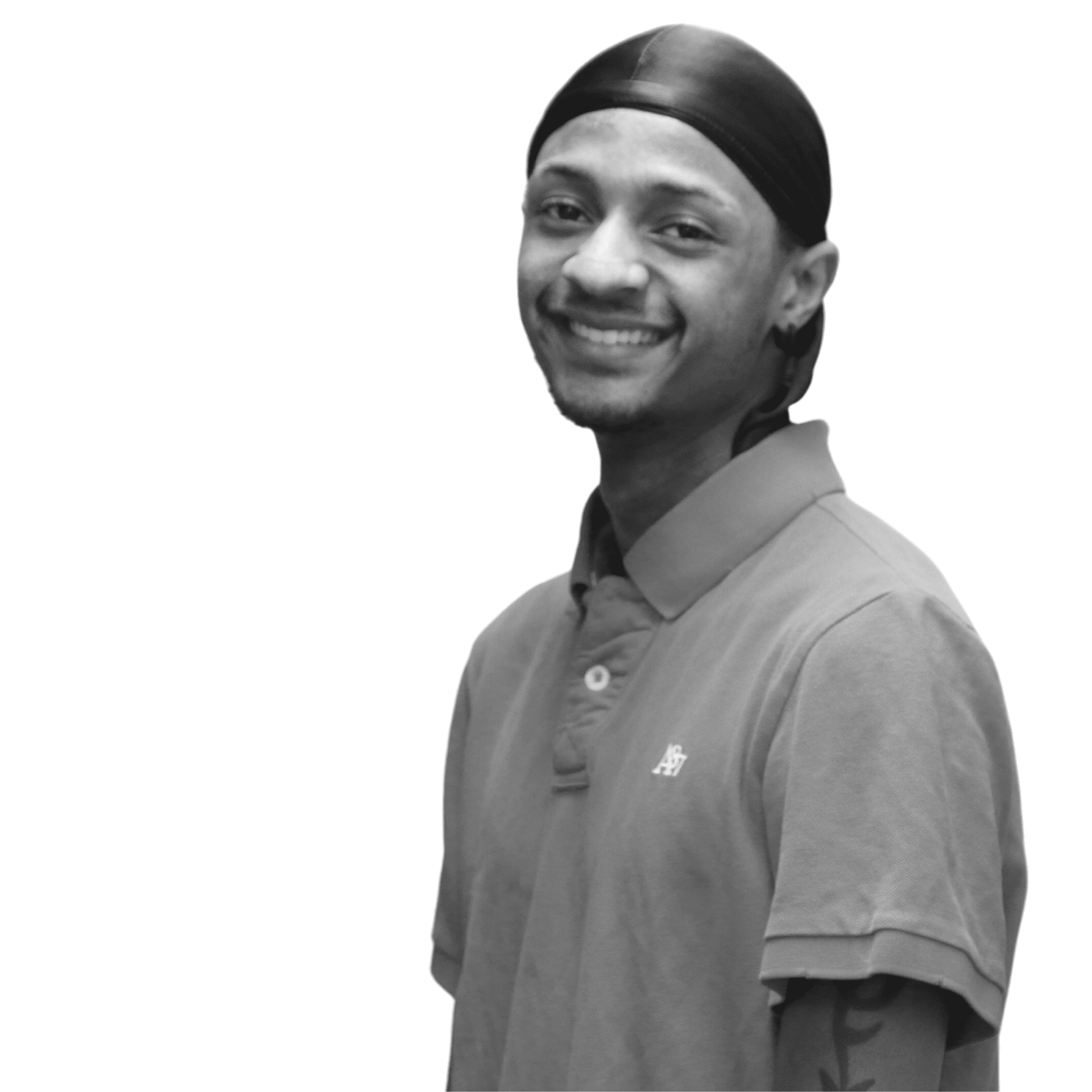 Delenore Morrison
Volunteer Actor
Delenore Morrison (M.C. Sloppy Joe, Ensemble, Jamal U/S) is a Macy's receiver. He's been in GREAT productions of Alice in Wonderland, The Laramie Project, and Mamma Mia!. Delenore auditioned for Escape to Margaritaville to put on a fun show for his community! Outside of theatre and work, Delenore likes photography, modeling, singing, and songwriting.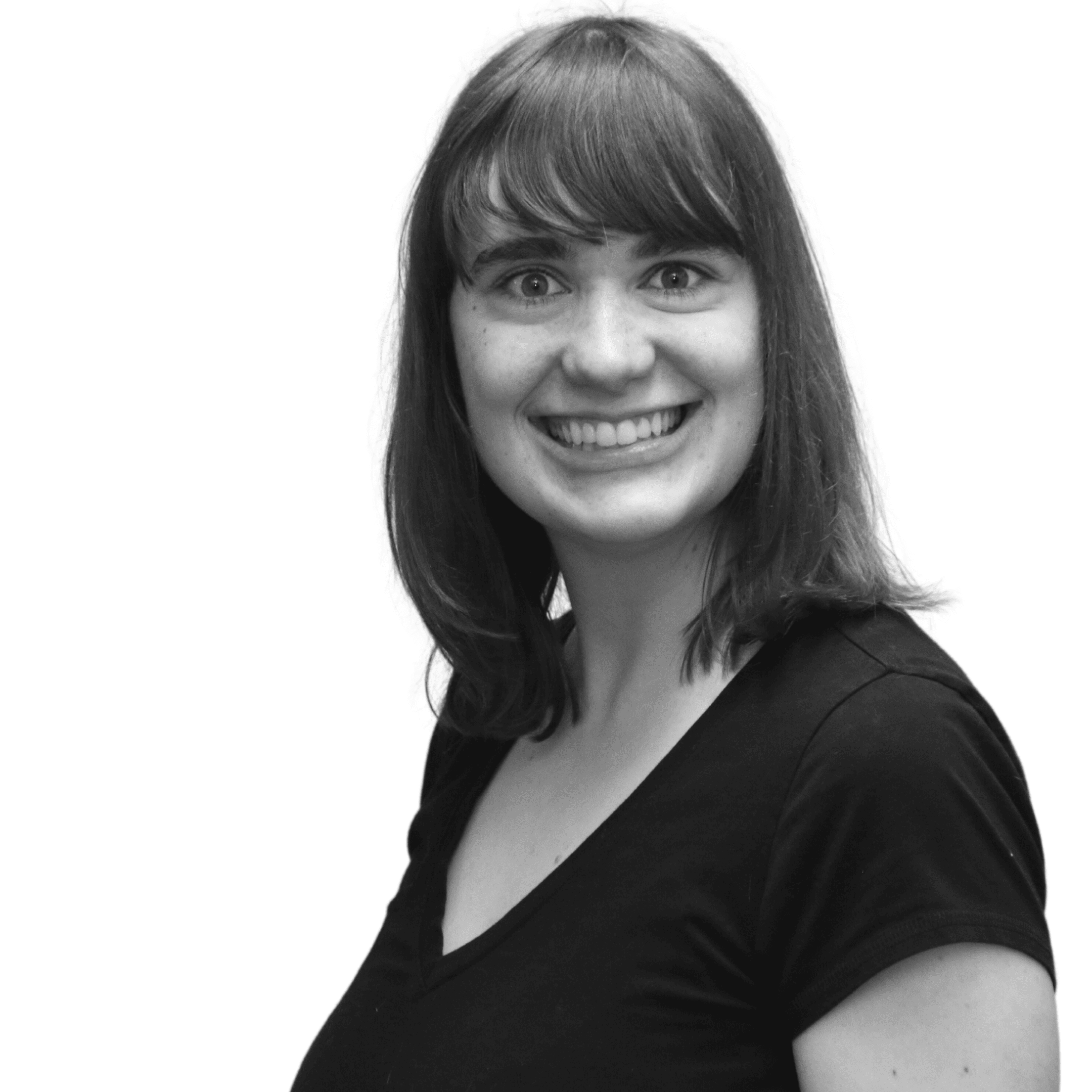 Megan Myers
Volunteer actor
Megan Myers (T.V. Announcer, Ensemble) is a Senior Administrative Assistant at Coborn's Inc. She's been in many shows, including GREAT productions of A Christmas Carol, Clue, and Six Characters in Search of an Author. Megan is also a producer for Pale Horse Studio. Though theatre is perhaps Megan's favorite hobby, others include yoga, all things Disney, filmmaking, and Dungeons & Dragons.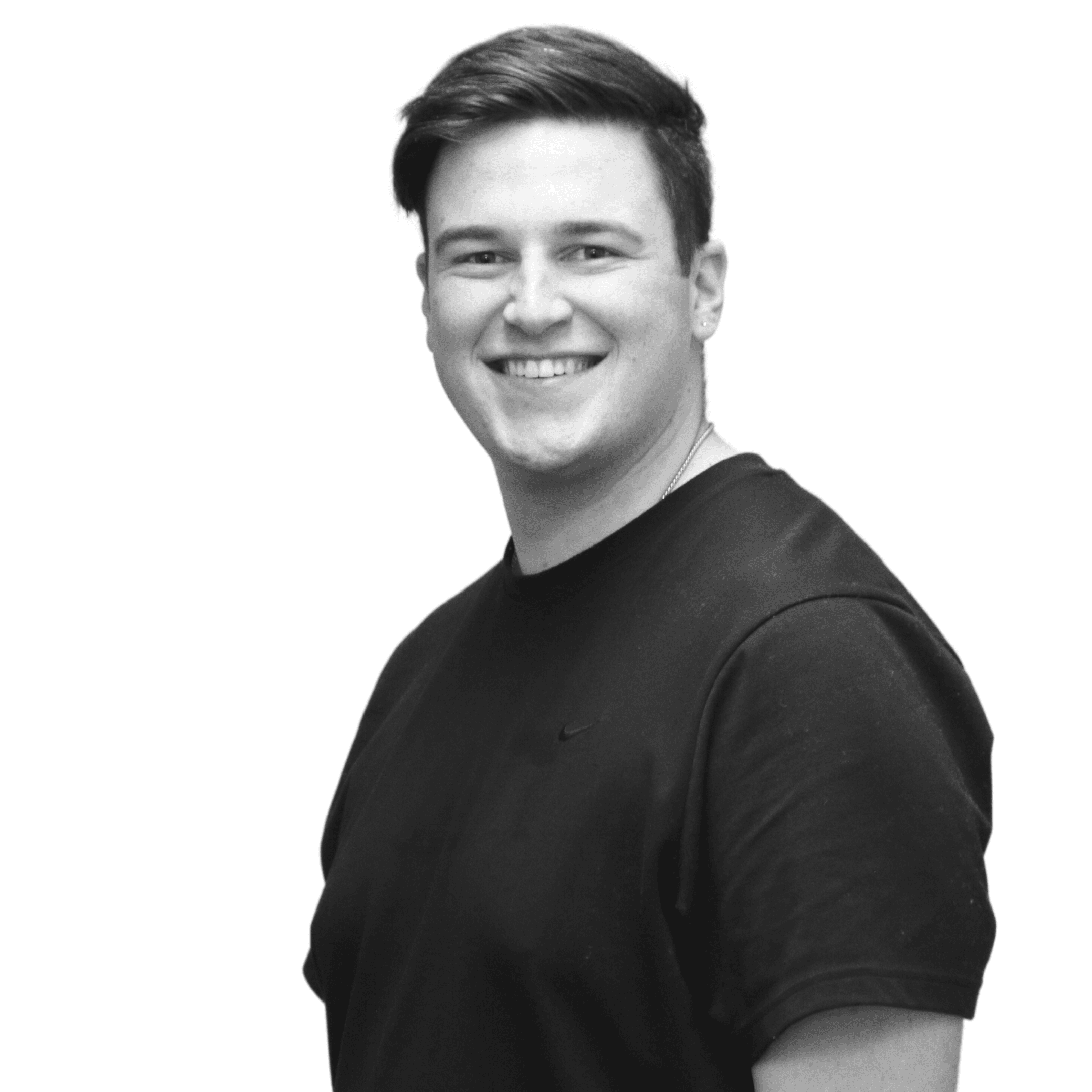 Colin Nord
Volunteer Actor
Colin Nord (Chadd, Brick U/S) is the Education Manager at GREAT Theatre. He's been in GREAT productions of Singin' in the Rain, Beauty and the Beast, and last year's outdoor musical GREASE!. Escape to Margaritaville will be Colin's third show at the Ledge, and he's so excited to be returning to this stage! When he's not at work or rehearsal, Colin might be getting coffee and laughing with friends or family.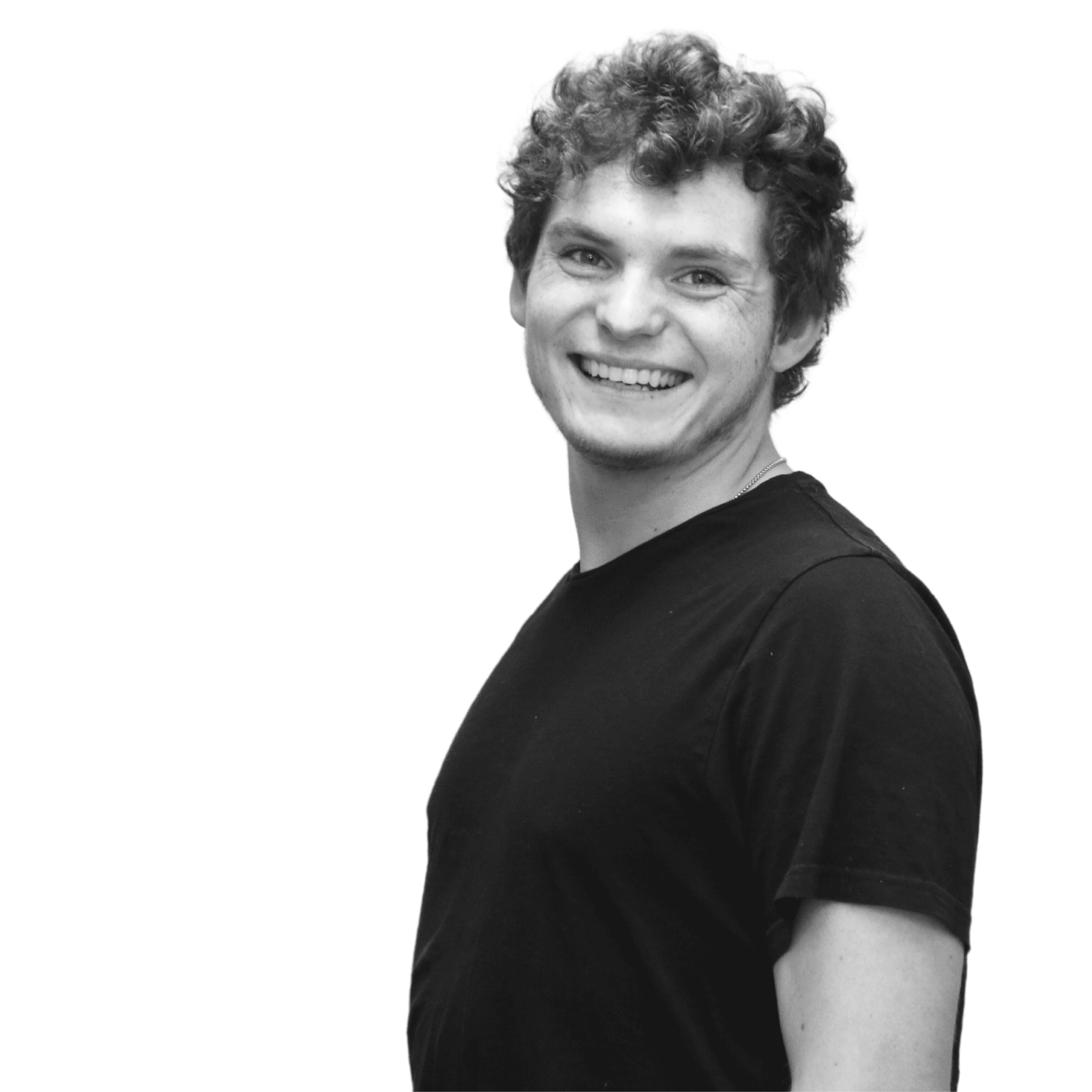 James Reichow
Volunteer Actor
James Reichow (Brick) is majoring in Social Studies Education at St. Cloud State University. He's been in GREAT productions of The Laramie Project, Cinderella, and GREASE!, and he decided to audition for Escape to Margaritaville because "Margaritaville" is his mom's favorite song! Some of James' favorite hobbies are rowing, antiquing, and choir.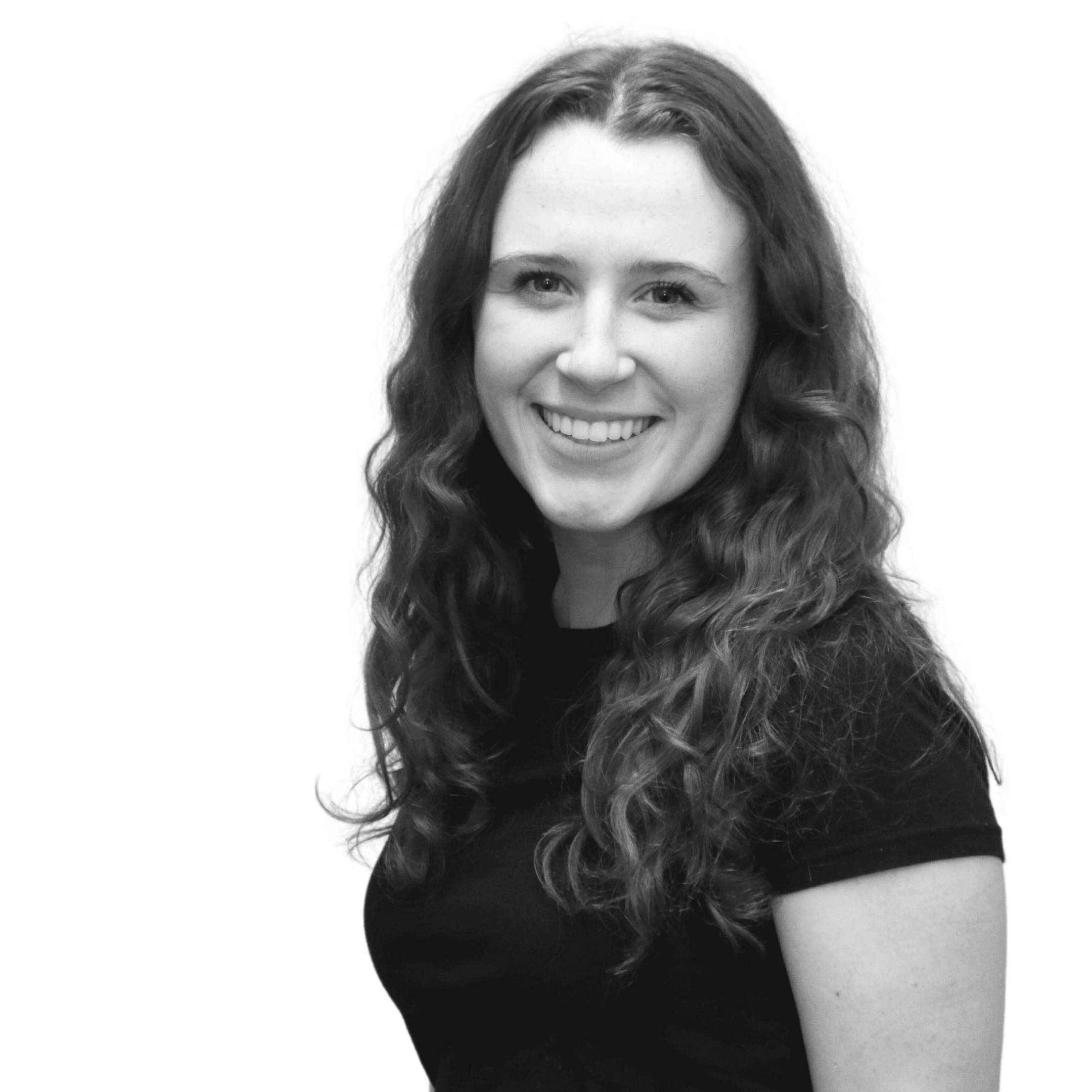 Heléne Rosborough
Volunteer Actor
Heléne Rosborough (Ginger, Ensemble, Rachel U/S) is a Junior at Nazareth College, and is one of GREAT's Teaching Artists this summer! She's been in productions of Firebringer, Collective Rage: A Tale in 5 Betties, Curse of the Starving Class, and more. When she has free time, you might find Heléne reading, napping, or baking!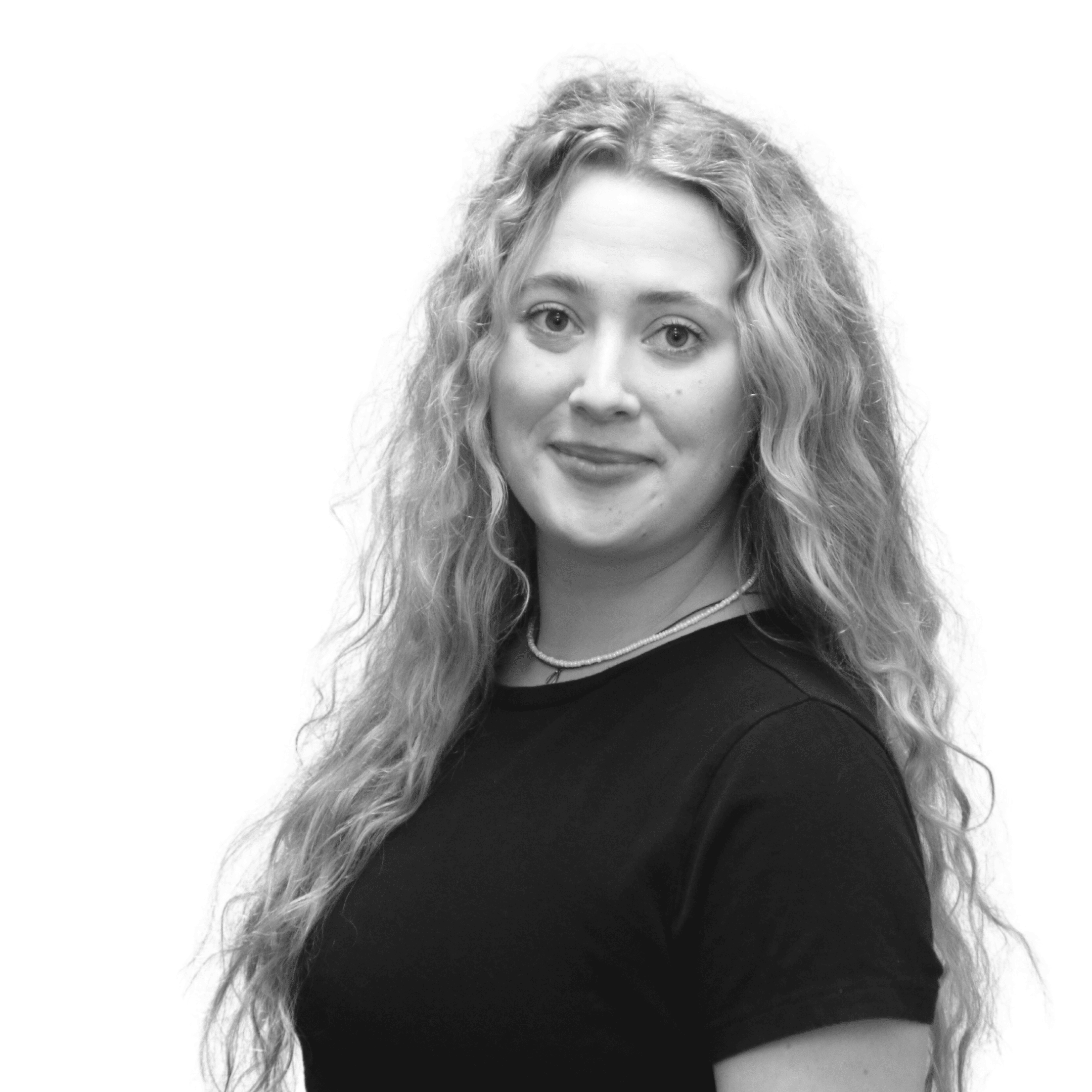 Lucy Schindler
Volunteer Actor
Lucy Schindler (Tammy) is getting her Musical Theater BFA at the University of Montana and is a Teaching Artist for GREAT this summer! Lucy has been in productions such as Cabaret, She Loves Me, Godspell, Young Frankenstein, and many more. Lucy has been into theater since she was five, with her mother encouraging her every step of the way. For fun, she enjoys baking, coloring, piano, ukulele, and working with kids.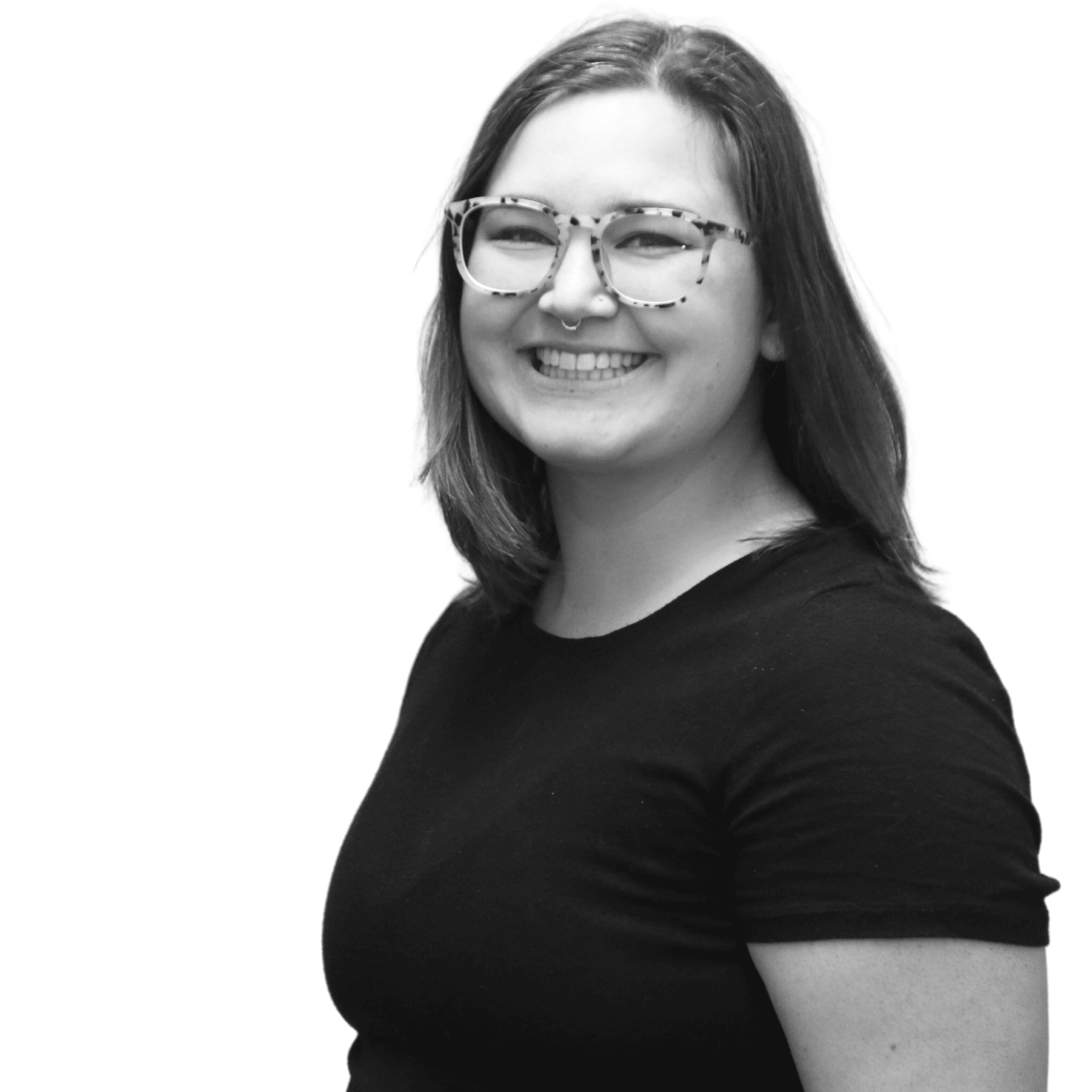 Mara St Pierre
Volunteer Actor
Mara St Pierre (Female Investor, Ensemble) is an Entrepreneur in theatre for social issues. She's been in shows like How I Learned to Drive, Godesses, Wives, and Slaves, and GREAT's recent production of Murder on the Orient Express. In her free time, you might find Mara horseback riding, reading, painting, or rock climbing.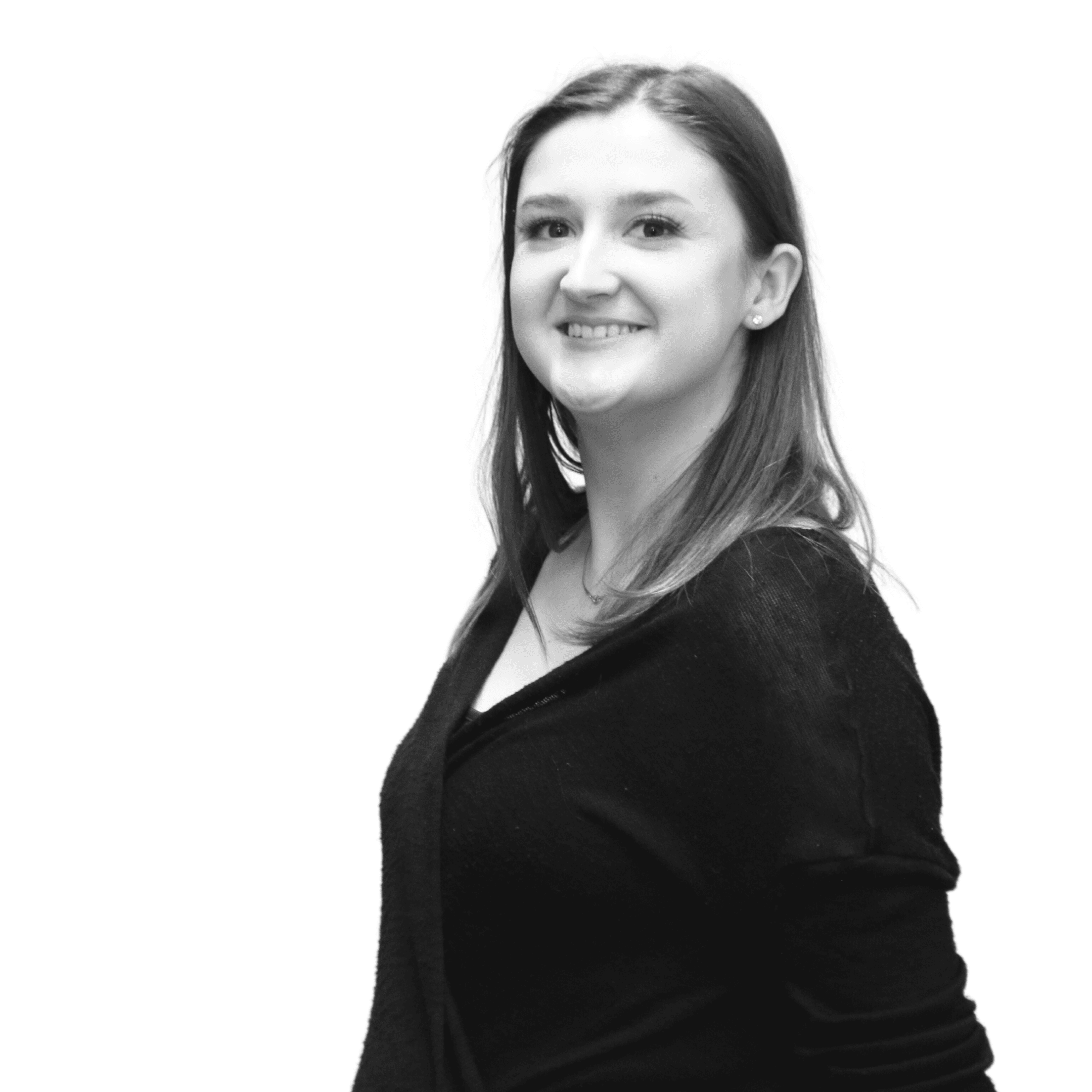 Summer Welch
Volunteer Actor
Summer Welch (Investor 1, Ensemble) is a Creative in the Marketing Department at Blattner Company. She's been involved with many GREAT shows on and offstage, and starred in recent GREAT productions of GREASE!, Mamma Mia!, and Matilda. Summer likes to spend her free time with family and friends, playing video games, and listening to music and podcasts.
Welcome to Margaritaville, the island paradise where city folk get away from it all and the locals get into the kind of trouble you can almost always sweet talk your way out of. Featuring both original songs and your most-loved Jimmy Buffett classics, Jimmy Buffett's Escape to Margaritaville follows the story of a hotel singer and a part-time bartender who fall for two career-minded tourists and question everything they thought they had figured out.
This production is approximately two hours and forty-five minutes long with a half-hour intermission.
Content Advisory: Please note that this rollicking script contains adult language, risqué jokes, and overt visual and verbal sexual references.
Creative Team
Lydia Wagner – Director
Megan Potter – Choreographer
Kim Lartz – Scenic Designer
Mark Hennigs – Technical Director
Ross Harris – Assistant Technical Director
Anthony Schrock – Scenic Carpenter
Bonnie Bologna – Scenic Charge Artist
Bonnie Bologna – Props Designer
Jasmyn Linn – Scenic Painter
Bonnie Bologna – Scenic Painter
Risa Alecci – Scenic Painter
Edith G. Moreno – Costume Designer
Risa Alleci – Costume Shop Staff
Jessica Mancini – Costume Shop Staff
Dana Svensson – Costume Shop Staff
Grant E. Merges – Lighting Designer
Brad Peterson – Video Designer
Steve Sanders – Sound Design
Jeanna Borgerding – ASL Interpreter
Ann Wentland – ASL Interpreter
Abby Schnobrich – Stage Manager
Caelin Clarke – Assistant Stage Manager
Celena Hansen – Assistant Stage Manager
Hillary Vermillion – Music Director
Kendra Norton Dando – Artistic Director
Staff
Risa Alecci
Jeanna Borgerding
Breana Burggraff
Caelin Clarke
Celena Hansen
Ross Harris
Mark Hennigs
Chad Holien
Jasmyn Linn
Nick Loweree
Jessica Mancini
Colin Nord
Kendra Norton Dando
Keenan Roberts
Steve Sanders
Lacey Schirmers
Abby Schnobrich
Anthony Schrock
Dana Svensson
Ann Wentland
ACT I
License to Chill … Tully, Ensemble
License to Raggae … Tully, Ensemble
Fins … Goons, Chadd, Rachel, Tammy, Tully, Brick, Ensemble
Five O'Clock Somewhere … Tully, Brick, Jamal, J.D., Tammy, Ensemble
It's My Job … Rachel
Only So Many Things. … J.D.
Why Don't We Get Drunk and Screw … J.D., Marley, Ensemble
Three Chords … Tully, Rachel
We Are the People Our Parents Warned Us About … Tammy, Brick, Insurance Salesmen
Son of a Son of a Sailor … Tully, Rachel
Tuesday on the Island … Marley, Brick, Ensemble
Wednesday on the Island … J.D., Ensemble
Thursday on the Island … J.D., Jamal, Tully, Ensemble
Friday on the Island/Come Monday … Jamal, Brick, Tammy
Changes in Latitudes, Changes in Attitudes … Rachel, Tammy, Tully, Ensemble
Margaritaville … Tully, J.D., Brick, Marley, Jamal, Ensemble
ACT II
Volcano … Jamal, Brick, J.D., Marley, Ensemble
Grapefruit – Juicy Drink … Brick, J.D., Tully
He Went to Paris … Tully, Brick, J.D.
Cheeseburger in Paradise … Tammy, Brick, Ensemble
Tin Cup Chalice … Tully, Ensemble
It's My Job … Rachel
Love and Luck … Tully, Rachel, Ensemble
King of Somewhere Hot … Tully
Coast of Marseilles … Tully, Rachel, Ensemble
A Pirate Looks at 40 … Tully, Rachel, Tammy, Brick, J.D., Marley, Ensemble
One Particular Harbor … Tully, Rachel, Brick, Tammy, Marley, Ensemble
Post Bows … Ensemble
As a nonprofit community theatre, GREAT has been transforming lives through the power of the arts for 25 years – bringing people together to build a more vibrant community through theatre storytelling that challenges, educates, entertains, and inspires. We gratefully acknowledge our annual fund donors that keep theatre accessible by bridging the gap between ticket sales and the true cost to provide impactful theatrical experiences and opportunities for audiences, artists, students, educators, volunteers, and community partners.
Volunteers are the heart of organization with nearly 350 volunteers giving a collective 40,000 hours each year. We are grateful to each and everyone that generously shares their talent and time with our community.
GREAT Volunteers
GREAT volunteers JUNE 2022 – JUNE 2023
Sarah Abel
Jonah Alm
Micah Alm
Kyle Anderson
Loretta Anderson
Keisha Anderson King
Marianne Arnzen
Angela Aronson
Hope Aronson
Donna Balaski
Arnise Balle
James Barkley
Jill Barrett Vardsveen
Daniel Barth
Vicki Baston
Jacob Beckius
Julie Bell
Nicholas Benner
Pamela Benson-Moberg
Hanna Bierbaum
Kathy Bokovoy
Terri Boysen
Anna Bregier
Mark Brennan
Alissa Brickman
JoAnne Brisse
Riley Brookshire
Sarah Brown
Katie Bruender
Derek Bryant
Kristi Bryant
Alexander Buhl
Travis Bunkers
Alex Burdorf
Elizabeth Burfitt
Anna Bursch
Brad Busse
Jordan Buysse
Amanda Byrd
Carleena Byrd
Elam Byrd
Elizabeth Calpas
Katie Campbell
William Chesemore
Kelsey Christensen
Amelia Clark
Ashleigh Cola
Kylee Crews
Bridge Deutz
Cameron DeVillers
Karen Dinndorf
Steven Dinndorf
Ava Domm
Joanne Dorsher
Carla Durand
John Ellis
Max Finlayson
Kaylin Fischer
Kimberly Foster
Madison Franzmeier
Jeff Fromm
Carol Funk
Elsa Galler
Deb Galvez
Faith Georgewill
Lynnae Gilder
Sitarah Gjerme
Lori Glanz-Gabrino
Lowell Haagenson
Georgia Hallman
Elliot Hammer
Tierney Hammer
Mike Hanks
Celena Hansen
Karen Hansen
Tianna Hansen
Ellie Hayden
Jazz Haynes
Eddisyn Helmin
Moneesha Henley
Tatanisha Henley
Tom Hergert
Mark Heysse
Susan Heysse
Megan Hoelscher
Maddison Hofer
Chad Holien
Dove Holmes
Katelyn Holstad
Angelina Holte
Scott Holte
Paul Hoppe
Amy Hopper
Isabelle Howard
Noah Hubbard
Katie Hultquist
Mitchell Hurrle
Aunna Jackson
Jalynn Jackson
Amber Jacobson
Claudia Janku
Wayne Janku
Letecia Jones
Paul Jones
Roman Jordan
Sarah Justin
Michael Kalpakoff
Kathleen Kampa
Denzel Kazeze
Amanda Keena
Alex Kelton
Joyce Kiehn
Peggy Killoren
Buddy King
Jeff Kirchoff
Otto Klemp
Talitha Kopp
Elizabeth Kothman
Keeley Kreft
Mackenzie Krueger
Chris Kudrna
John Larson
Miles Larson
Rona Latterell
Andrea Leafblad
Allison Legg
Jon Legg
Debra Leigh
Grace Lindell
MeiLe Linn
Randy Linn
Evie Lolmasteymaugh
Facio Long
Carolyn Lopez
Nate Lundstrum
Marie (MJ) Macauley
Elizabeth Mackey
Annette Majerus
Luis Maldonado
Bruce Mancini
Heather Mastromarco
Camille Matheny
Alycia McLean
Tanieya McLean
Christopher Enrique Mendez
Ellis Meyer
Cassandra Miles
Adelaide Miron
Joel Miron
Henry Moore
Sheri Moran
Aric Moriak
Delenore Morrison
Roxanne Muehlbauer
Ivy Mulqueen
Megan Myers
Lisa Myra
Lance Nathan
Izzy Neisen
Kelly Neisen
Diane Nicholson
Mark Nicholson
Karen Niedzielski
Amanda Niemeyer
Michael Norberg
Colin Nord
Ben Nordmann
Jane Norman
Luci Novak
Chad O'Brien
Jane Odgers
Mary Cheryl Opatz
Steven Palmer
Emily Penrod
Adam Pesch
Melissa Peterson
Sheryl Peterson
Rebekah Phifer
Mary Phillips
Sally Pitzen
Linda Plamann
Ron Plamann
Mabel Plzak
Jackie Popp
Lori Potter
Sam Pounds
Cait Prigge
Janet Reagan
Luke Reber
Mark Reber
Kaitlyn Reichel
James Reichow
Ellie Reinert
Abby Reiter
Claire Richards
Kennedy Riffe
Noelle Ritzema
Martrice Robinson
Chloe Roed
Denise Roed
Joni Rone
Lee Rone
Heléne Rosborough
Amy Roske
Pam Roske
Diane Ruegemer
Gabriel Ryland
Rayvon Sams
Martha Sanguma
Doris Scharmer
Scott Scharmer
Jessica Scherer
Lucy Schindler
Pamela Schirmers
Steve Schirmers
Aryana Schneider
Renae Schneider
Abigail Schnobrich
Anthony Schrock
Jennifer Schroeder
Mitchell Schulte
Caleb Schweim
Kyle Seamans
Lilly Seamans
Ross Seamans
Monica Segura-Schwartz
Matilda Shouse Tourino
Kenny Simon
Rebecca Simpson
Al Smith
Sandra Smith
Tajuana Smith
Zavawn Smith
Joshua Snead
Patricia Soltis
Mara St Pierre
Jason Stafford
Al Stark
Perian Stavrum
Kevin Storkamp
Wendy Storkamp
Beth Sueker
Laurie Swan
Willow Sweeney Flaherty
Martina Talic
Alyssa Tasto
Linda G Tenneson
Jay Terry
Cole Thomes
Heather Thomes
Andru Thornton
Falisha Tims
Ivanna Torres Segura
Matthew M Toumi
Christina Tourino
Matt Trombley
Spencer Van Beck
Steve Vardsveen
Timothy Vedder
Max Vetter
Charles Vilina
Nathan Voegeli
Elaina Waggoner
Kelly Waid
Mari Walker
Maria Warhol
Paisley Watson
Summer Welch
Kari Wendroth
Alana Wesenberg
JaeLyn Williams
Grayson Willman
Barb Wilmesmeier
Mireya Wolf
Haidako Wolfer
Kanthi Yalamanchili
Sofija Younglau Talic
Alyssa Zaczek
Diane Zoeller
GREAT Donors
GREAT donors JUNE 2022 – JUNE 2023
Donors who have given 3 or more years * | Monthly sustainers °
Acosta, Naomi *
Agin, David A.
Ahles, Karen*
Ajayi, Adeyoola & Oluade *°
Algoe, Dave & Jan *
Allen, Sally & Tom
Alm, Micah °
Amazon Smile Foundation *
Ament, Bob & Karen *
Anderson Trucking Service, Inc.
Anderson, Paulette
Anderson, Sandy
Anderson, Suzanne *
Anonymous *
Arceneau Family *
ARM Development Corporation
Arnzen, Marianne*
Ayers, Linda
Bach, MJ & Hagedorn, Jake
Bahe, Mary *
Balicky, Jayne & Tommy
Barbara & Dennis Gregory Family Fund of the Central Minnesota Community Foundation *
Baron, Sue
Barrett, Ilse
Barrett, Jeanine
Barth, Daniel & Hokan, Raine
Bartz, Corey & Erica
Bates, Marge *°
Bauerly Kopel Family Fund
Bauerly Kopel, Scott, Shelly & Family *
Bauerly, Cyndi
Bauerly, Helga & Rick *
Bauerly, Jake & Jenny
Bauerly, Jeff &Tami
Bauerly, Jorie
BCI Construction
Beckmann, Brynnly & Damon *
Behrends, Jess*°
Bell Bank – Fargo
Bellmont, Bob & Karen *
Bellmont, Don & Nancy *
Bennett, Adam
Benschoter, Bonita & John *
Berg, Dorothy
Berg, James & Kruger, Mary *
Berg, Lisa *
BerganKDV
Berger, Dave
Bidinger, Rory & Tiffany *
Bielen, Jessica & Matt
Biorn, Deborah *
Birkland, Marilyn *
Bisek, Ginny & Jim
Bitzan, Erin & Walsh, Eamon *
Blaha, Madelyn
Blake, Amara & Miles
Blake, Riley
Bleam, Jeffrey & DeBlieck, David *
Blenkush, Micki & Michaels, Dan*
Blesener, Rose & Daly, William *
Boatz, Margaret & Robert *
Bob & Penny White Fund
Bobeldyk, Karen
Boese, Natalie & Matt
Bohn-Gettler, Chris & Kate
Bohn, Barbara & David
Bologna, Bonnie, Steve & Family *
Bolton, Aaron & Nicole
Booth, Jessica
Boulka, Gretchen & Steve
Braegelmann, Paul & Terri *
Branam Macauley, Kelly
Bregier, Anna
Brewster, Mary Jane & Roger *
Brink, Linda
Brinkman, Harold & Marilyn *
Britz, Bea *
Brockopp, Cherilee
Broker, Julie & Mike
Brossoit, Maggie & Berg, Gary
Bruender, Katie & Nathan
Bruner, Linda & In Memory of James E. Bruner
Brunsvold, Elizabeth
Brutger, Cassandra
Bryant, John & Marcia
Brzinski, Ecko
Burggraff, Breana
Burggraff, Carrie & Don
Burt, Jason
Busse, Brad *
Buttweiler, Patricia A.
Calpas, Dean & Elizabeth
Cameron, Colette & Paul
Cameron, Darryl & Karen *
Campbell, Patti
Carlson, Cheryl
Carlson, Karen L. *
Carlson, Peggy & Nielsen, Chuck
Carr, Mike & Sue *
Central Minnesota Arts Board *
Central Minnesota Community Foundation *
Childs, Mark & Amy
Chmielewski, Mary
Cicharz, Pat & Rick *
Cotton, Dan & Elaine
Court, Sheila
Crafts Direct – Schlecht, Diane & John *
Cragle, Beth & Dr. Stephen
Cross, Ryan & Bethany
Cummings, Beth & Michael *
D.J. Bitzan Jewelers
Danielson, Michele & Nate
Daubanton, Mary *
Dauer, Eileen & Brian *
Davidson, Jessica
Davis, Mary A. *°
Dearking, Amy & Eric
DeLong, Jeanette & Leonard
Dennis, Kay M.
DeVillers, Sharon
Dillard, Leigh & Taylor, John
Dingmann, Dana
Dinndorf, Steve & In Memory of Dinndorf, Joyce, Linda & Louie
Disturbed Soil, LLC.
Diversified Media Resources
Dolan, Kitty
Doman Family Fund
Domek, Robert *°
Don Christenson Family *°
Don Helgeson & Sue Shepard Fund of the Central Minnesota Community Foundation *
Donna Kuhl & John M. Mahowald, M.D. Fund of Central Minnesota Community Foundation
Donnelly, Beth & Kevin *
Dorothy C. Becker Fund of the Central Minnesota Community Foundation *
Dorrie & Scott Larison Fund of the Central Minnesota Community Foundation *
Dorsher, Joanne & Paul *
Dorsher, Patricia *
Dorsher, Steven *°
Droll, Becky & Brock
Duclos, Judy
Duffy, Brendon & Megan
Durand, Carla
Dwyer, Seal
Edeburn, Patrick
Ehlert, Cory & Julie
Eilers, Mary
Eisenwinter, Becky & Mark
Elg, Marsha & Ronald
Ellis, John & Sara *
Emberland, Heather, Mark & Family
Emmer, Molly
Epsen, Kayla & Chad *
Erickson, Debbie & Jason
Erlandson, Lyndsie & Matthew
Ernst, Vicky
Essig/Warren Household
Euteneuer, Jennifer, Chris, & Kaylee *
Eveslage, Brenda *
Executive Express – Logeman Family *°
Faber, Rose Ann
Falloon, Amanda & Dr. Tom
Fark, Dan & Jane *°
Fasen, Deb & Bill *
Feddema Woods, Audrey & Woods, Harvey
Feigh, Alison *
Fenlason, Karen & Tom
Finlayson, Karen & Loren *
Fischer, Michelle
Fischer, Rosanne
Fischer, Susan & Stephen
Flinck, Theresa & Engholm, Joel °
Foster, Kimberly & Nicholas *°
Fox, Jill *
Francois Family
Frank, Christine
Franzmeier, Martin & Paula *
Freudenrich, Layne & Oothoudt, Renae
Friedrich, Melissa
Friedrich, Suzanne & Kuehl, Eric
Froehling, Marcia & Sandra *
Fromm, Donna & Jeff *
Gallagher, Michael & Mancini, Kateri *
Gammell, Ginny & John *
Ganick, Samantha
Gartland, Bob & Patti *
Gartner, Julie & Mark *
Geissler, Christina & John
Gerads, Emily & Ryan
Gertz, Tanya & Faust
Giese, Teresa & Anton
Gilbertson, Zach
Gilder, Lynnae
Ginny and Jim Bisek Designated Family Fund II of Central Minnesota Community Foundation*
Glanz-Gambrino, Lori *
Goenner, Mary *
Grachek, Art & Barb
Grachek, Sara & Mihalek, Jim
Granite Partners
Granite Partners Foundation of Minnesota, Inc.
Greater St. Cloud Development Corporation
Grether, Frank
Groetsch, Anne, Rick, & Paige *
Gross, Richard
Gustafson Berreau, Linda *
Gustafson, Pegg
H&S Heating & A/C – Residential & Service LLC
Hageman, Diane & Stemper, John *
Hall, Deb & Mark
Hamak, Bridget & Scott *
Hammer, Adam & Tanya *°
Hammer, Kathi °
Hammond, Randy & Toni
Hammond, Victoria
Hansen, Wendy & Roger *
Hanson, Brad & Lisa *
Hanzsek, Jane & Rudy
Harlander-Locke, Mary & Robert
Hartmann, Jeanne & Tom *
Heen, Dena & Mike
Heinzeller, Christine
Helgeson, Karel & Michael *
Hellier Kronebusch, Kim & Philip
Henderson, Nancy *°
Henry, Jim & Patty
Henry, Patrick & Welter, Pat *
Hershberger, Anne & Ava
Hickey McGuire, Meg
Hinkemeyer, Kent & Mary
Hoehn, Ann *
Hoelscher, Brad & Megan
Hoeschen, Anne & Scott
Hoffman, Irene *
Hogenson, Cynthia & Erik
Holien, Chad & Kelsi *
Hollenhorst, Mark *
Holmen, Kenneth & Linda
Holtz, Phyllis
Holweger, Kimberley *
Hoppe, Joy & Paul
Hoppe, Mary
Hoskins, Heather
Howard, Laura
Howe-Veenstra, Carol & Steve
Hughs, Brady
Hunter, Amy & Leinen, James
Hurrle, Mitchell *
Illies, Jody, Marcy & Emily *
Imholte, Kristi & Steve
In Memory of Kyle Weisbrich
Jacobson-Ree Family *
Janski, Barbara & Larry
Jantzer, Amanda &a Jake
Jeff & Melinda Gau Family Fund of Central Minnesota Community Foundation *
Jensen, Patricia L.
Johannes, Andrew *
John, Gareth & Metzo, Christine *°
Johnson, Barb *
Johnson, Betty *
Johnson, Bob & Judy *
Johnson, Diane
Johnson, Jennifer
Johnson, Murdoch &Tuff, Dianne *
Joul, Brenda & Steve *°
Juilfs, Cathy & Darren *
Jungels, Eric
Kaercher, Cynthia
Kath, Kathy *
Kay, Bonnie & Brian *
Kelash, Lisa
Kelly, Natani
Kemp, Bill & Sharon
Kiffmeyer, Clarence & Judy *
Killoren, Peggy *
Kimball, Tambi
Kiminski, Matt
Kittok, Gerry
Kivel, Amanda *
Kjaer, Dana & Lara
Klein, Karen & Rick
Knutson, Sharon *
Koepp, Duane & Kim
Kokula, Mary
Kopel, Dick & June
Kopel, Preston
Kotsmith, Sharon & Terry
Kremer, Liz
Krillan Inc. *
Krtnick Complin, Angie
Krueger, David & Pat
Krueger, Karla & Paul *
Kudrna, Chris, Joanne & Family *
Kurtz, Janell & Morris
Kuzma, Susan *
Lacroix, Bill & Phyllis *
Landman, Jane & Kirk
Larkin, Cassie
Larkin, Valerie
Larson, Camilla & David
Larson, Daniel
Lathe, Garrett & Holly *
Lauer, Glen
Lawrence, Alan & Sandy *
Lawrence, Kris & Schumann, Rob & Family *
Layne, Phillip & Sarah *
Lee W. Hanson Law Office, P.A.
Lee, Arya
Legatt, Karen & Mathew*
Legg, Allison & Jon *
Leitzman, Dave & Jane
Lenarz, Denise & Tom *
Lesmeister, Jennifer
Lesnau, Brenda & Jesse
LFA
Lieser, Alvina & Isidore *
Lieser, Judy
Lolmasteymaugh, Ken & Rachel
Lombardi, Joan *
Lopez, Carlos & Clara *
Lord, Hanna
Louis Industries, Inc.
Loven, Royal
Ludwig, Barbara & Steven
Magnuson, Kimberly
Mahowald, John & Maryanne *
Maloney, Andrew & Sarah *°
Manar, Christopher & Katie *
Mancini, Jessica
Marks Family *
Marston Ruhlman Family
Martin-Chaffee, Bill & Chip *
Marty, Lucinda
Marushin, Patrick & Robin
Mastromarco, Heather *
Matteson, Sheila
Mattick, Kristen & Thor *
Maurer, Eleanor & Richard *
Mazacek, Joan
McAlister, Deb
McAnally, Dan & Michele
McCarl, Deb & Skurdahl, Marilyn *
MccLaurin, Lesa
McClelland, Lynn & Mike *
McClintock, Tamara *
McClure, David & Diane *
McCourt, Nancy
McGlothan, Marqus & Walz, Raeley
McLean, Angela & Tim
McMullen, Jo
Mechelke, Kate & Mark *°
Meers, Sue *
Meiers, Erin
Melis, Rachel & Galler, Robert
Mersinger, Hannah
Meyer, Cherrie & Dan
Michael & Janet Reagan Fund
Michael & Sharon Bauerly Family Fund
Middendorf, Tammy
Miles Psychological Services, LLC *°
Miles, Cassie & Vince
Miller, Kristi & Luke
Mills, Corey
Minkler, Melanie & Steve
Minnesota State Arts Board *
Miron, Aimee & Joel *
Mix, Rebecca – In Memory of Jody Trovall
Mockenhaupt, Daniel & Leah
Moeller, Diane & Ralph
Monaghan, Art & Emily
Moreland, Judith
Morgan, Lee & Vicki *
Morris, George & Mary Kay
Mrozek, Faye & Gary *
Ms. Melinda's Dance Studio, Inc.
Muehlbauer, Roxanne *
Mueller, Nadine & Gary *
Muff, Ann & Murray
Mund, Merry C. *
Munsterteiger, Theresa
Murray, Alec & Pauline *
Najarian, Jessica
Nastrom, Darlene & Greg
Nessa, Jill *
Neubert, Janet & Marvin
Nohner, Steven *
Norton Dando, Kendra & Michael °
Norton, David & LB
Novak, Bryan & Cassie
Noyes, Jonathon, Mardi & Alexa *°
Nunke, Jim & Mary *
Nystrom, Betty *
O'Hara, Mary *
O'Malley, Robert A.
Ohlenkamp, Mark & Melinda *
Olson, Jo Ann
Olson, Keith & Lindsay
Opatz, Mary Cheryl
Osendorf, Gail & Phil
Ostendorf, Julie
Oswell, Larry G. & Sandy *
Oxton, Jane & John *
Palmer, Deb & Steve
Pantzke, Kathleen *
Patrick & Jane Mitchell Family Fund, a Turn Key fund of the Initiative Foundation *
Patton, Alice
Penly, Bobby & Lorraine *
Penrod, Emily
Petersen, LaWayne & Pam *
Peterson, Ardith
Petroski, Jodi
Pfeiffer, Ian & Paul
Pflipsen, Bob & Heidi
Philippi, DeAnn & Josh *
Piepkorn, Cindy
Place, Elaine
Pogatschnik, Susan *
Polley, Douglas
Porter, Aaron
Potter, Lori *
Potthoff, Jeff & Tracy
Pratt, Amanda
Precise Heating, A/C, Plumbing, and Refrigeration, Inc.
Prew-Kampa, Harold & Nancy
Proell, Mary
Proviant – Barclay & Janet Carriar *
Quiggle, Gretchen & Scott
Radeke, Katie & Paul *°
Rajala, Nikki
Ramler, Nancy *
Reck, Jerry & Jane
Reid, Carol & Sherwood *
Reisinger, Elizabeth & Eric *
Rennecke, Andy
Renslow, Molly
Reuter, Bernice & Nicholas *
Riedeman, Jen & Jim
Rieder, Kelly
Ries, Teresa & Takala, Ted *
Riser, Virginia *
Ritter, Debra *
Rocheleau Dorholt, Jennifer
Rogan, Jacqueline *
Romanowsky, Ann & Dr. James *
Roquette, Jan
Ross, Roseanna Gaye *
Rothstein, Erich & Jessica
Rotto, Judy & Luther *
Rowley, Farrah & Shaun
Ruis, Jon & Joy
Running, Cheryl
Ruzanic, Rachel & Ted
Schad, Alex & Katie *
Schaefer, Victoria
Scharf, Lisa & Ted
Schiffler, Bernie & Dennis *
Schindele Paulzine, Dana & Paulzine, Lee
Schirmers, James & Lacey *
Schirmers, Pamela & Steve
Schlichting, Joseph
Schlough, Joyce & Tom *
Schlueter, Jill
Schmid, Judith
Schneider, Abby & Craig °
Schnobrich, Abby
Schoenfelder, Jackie & Ron *
Schroden, Jerome & Carol
Schulte, Joe & Tracy
Schultz, Mindi
Schumacher, Greg & Stacy
Schwartz, Ryan
Scott, Amanda *
Seamans, Dottie & Tom
Segura Schwartz, Mónica & Troy *
Senn, Laurie & William
Shaddrick, Kelley & Mary
Shaughnessy, Shannon & Kosel, Dave*
Shobe, Joel & Susan *
Sidmore, Andrea & Frederick
Simmons, James, Michelle, Ella, Molly & Autumn *°
Sinclair, Jan & Ken
Smith, Patricia C.
Solheim, Dave & Jean *
Soltis, Patricia & Randy *
Sommerfeld, Allen & Wojtanowicz, Max
Sorell, Janice
Spanier, Maureen *
St. Cloud Reading Room Society
Stacy & Greg Schumacher Charitable Gift Fund
Stainbrook, Renotta & Scott
Stark, Janet & Lewis
Stavrum, Dick & Perian *
Steil, Katarina & Michael
Stenberg, Paul & Amanda*
Stenger, Chuck *
Stephens, Charlotte *
Steve & Peggy Laraway Family Fund *
Stoeckel, Julie & Micah *
Stoermann, Joanne
Stone, Linda & Thomas
Storkamp, Mary *
Stracke, Ed, Kris & Family
Stupar, Karen & Pete
Sturlaugson, Nancy & Phil
Sueker, Beth, Family & Friends in memory of Cassie Sueker *°
Sweeter, Nicole
Symalla, David, Erin, & Cordelia *
Taatjes, Audrey
Tenneson, Linda G. *
Thayer, Sean & Trina
The Rusty Pick *
Theisen, Carol & James
Thelen, Beth
Thell, Emily & Keith
Thell, Joleen
Thielen, Dan & Diane *
Thompson, Jeff & Molly *
Thronaum, Maggie
Tiffany, Lori J.
Timm, Jeff & Valerie
Tomporowski, Mary Alice *°
Torrey Family Fund of Central Minnesota Community Foundation
Trettel, Dan & Lisa
Trombley, Amy & Matt *°
Trompeter, Aaron & Jessica *
Turnow, Caryl *
Unger, Jennifer *
Vadnie, Michael & Kilkelly, MJ
Van Beck, Diane & Joe *
Vermillion, Dr. Hillary & Terry
Vetter, Brian & Megan
Vick, Carol
Viking Coca-Cola Bottling Company
Voigt, Karla, Larry &a Family *
Von Korff, Connie & Jerry & Rinke Noonan Law Firm*
Vos, Mary *
Vosen, Judy & Thomas *
Waggoner, Nicole
Wagner, Alicia
Wagner, Gordon *
Walker, Mari
Walmart
Walquist, Amy
Walz, Bailyn & Hildestad, Ben
Walz, Dave & Dena
Walz, Landrie & Ziwicki, Wyatt
Warnert, Mark & Paula
Watkin, Dove & Tracey *
Watson, Dan & Jessica *
Wayne, Chris & Katie *
Waytashek, Jeff & Jill
Weatherz, Tia & Brandon *°
Weber, Melissa & Ryan *
Weitz, John & Sue *
Welch, Summer
Weldon, Derik & Nancy *°
Welle, Andy & Nicole *
Wells, Christy
Wemlinger, Cathie & Fred
Wendroth, Kari
Weno, Martha *
Wensman, Janet & Tim *
Wenz, Deborah *
Wesenberg, Janell & Jason *
Westhoff, Jerry & Sharon
Weyer, Scott & Valerie
Whaley, Nicole
WhiteBox Marketing – Karki, Carrie
Wicktor, Carol & James
Williams, Sandra
Willis, Carrie & Robert
Wilmesmeier, Barbara & James
Windfeldt, Beth & Greg
Windfeldt, Steve
Wippler, Gina
Witte, Debbie *
Wojtanowicz Family Fund of Central Minnesota Community Foundation
Woods, Brian & Melissa
Wynnemer, Linda Jean*
Yalamanchili, Kanthi & Nathani, Ravi
Zeleny, Katey & Pete *
Zellner, Annella
Zenzen, Anna & Kirk
Zetah, Jody
Zetterlund, Judy & Allen
Zimmerman, Dawn & Ryan
Zoeller, Diane & David







---
Season Subscriber Benefits:
Save up to 30% vs. purchasing single ticket prices.
PAY NO FEES on subscription tickets
Purchase additional tickets at a special subscriber rate, while supplies last.
You pick the shows you want to see and the dates that work for you.
Need to exchange your tickets? No problem. And there is no charge to do so.