The Laramie Project Program
A RELEVANT, STUNNING STORY TOLD THROUGH DOCU-THEATRE PERFORMANCE
The Laramie Project presents a deeply complex portrait of a community's response to the 1998 murder of Matthew Shepard, a young gay man living in Laramie, Wyoming. In a series of poignant reflections, the residents of Laramie react to the hate crime and surrounding media storm with anger, bewilderment, and sorrow. The play by Moises Kaufman and the Tectonic Theater Project portrays the seismic and deeply personal impact Matthew's death had on this small town while also demonstrating the power of the human spirit to triumph over bigotry and violence.
Are you willing to confront the destructive power of bullying and hate?
Please note:
This production has strong adult language and serious content.
This production has two ten minute intermissions.
Estimated show length is 2 hours and 30 minutes.
There will be no concessions available.
We chose "The Laramie Project" because this story remains relevant and resonates today. Despite discussing events of twenty years ago, this significant story about a town's reaction to a hate crime reminds us to listen, learn, and love. 
This production is a piece of documentary theatre, meaning it was created from over 200 interviews with real people connected to the town of Laramie, Wyoming and the brutal murder of Matthew Shepard. Because it is real people speaking their truths this show features strong adult language. 
Additional resources
If you are interested in learning more about news and history surrounding Matthew's murder or the process that Tectonic used to develop The Laramie Project, we encourage you to check out the following resources.
Ross Harris, Director of The Laramie Project
As I think about what this play means to me, what it was like to direct it in the midst of a pandemic, and what I hope you get from it…I keep beginning these notes, over and over again. There is so much I want to share with you, but I cannot find the words. I have such a desire to be with others right now. To feel accepted and loved, to feel welcomed, and to feel safe.
When I read this play, I cry. As a bi- man, this play speaks to my truth: as much as I am welcomed, I am not wholly welcomed in this community. There are people in this community who incite fear, hate, and violence–some of them even hold public office. Luckily, there are also people in this community who champion love, peace, and understanding. Simply by engaging with this material, you are showing support. It means you want to have this conversation, and you want to learn. Thank you. It warms me to know you are also my neighbors. And if it does that for me, I know it does for others as well.
The Laramie Project contains the voices of 60+ people. It was edited down from over 200 interviews. This is not a play about Matthew Shepard but rather the town's reaction to his murder. This is a play about having hard conversations. The people on stage: these are your friends, family, coworkers and neighbors. This is you. This is you waiting in line at the grocery store. This is you stuck in the car with your in-laws. This is you at Thanksgiving after the election trying to eat some pumpkin pie when your uncle walks in and exclaims, "Boy, it sure gets dark on this side of town." That's a real quote from a Central Minnesota native.
This is the community we live in. You will hear many voices you recognize tonight, and my hope is you also find your own. Your neighbors need you to be more than just okay with them. They need what we all need: to feel accepted and loved, to feel welcomed, and to feel safe.
Character List
Matt Amundson -Doug Laws, Gov. Jim Geringer, Greg Pierotti, Jon Peacock, Jonas Slonaker, Matt Mickelson (understudy: James Reichow)
Rick Cicharz – Andy Paris, Conrad Miller, Dennis Shepard, Father Roger Schmit, Harry Woods, Rulon Stacey, Sergeant Hing (understudy: Matt Amundson)
Bailey Jones – Aaron McKinney, Anonymous, April Silva, Cal Rerucha, Jedadiah Schultz, Kerry Drake, Phil Labrie (understudy: James Reichow)
Katrina Crouse – Amanda Gronich, Kristin Price, Shannon, Tiffany Edwards, Trish Steger, Zackie Salmon (understudy: Megan Myers)
Amy Hunter – Dr. Cantway, Marge Murray, Rebecca Hilliker, Reverand Fred Phelps, Sherry Aanenson, Sherry Johnson, Waitress (understudy: Megan Myers)
Mitchell Hurrle – Matt Galloway, Russell Henderson, Jeffrey Lockwood (understudy: James Reichow)
Molly McAlister – Barbara Pitts, Jen, Officer Reggie Fluty, Romaine Patterson, Zubaida Ula (understudy: Megan Myers)
Delenore Morrison – Aaron Kreifels, Bailiff, Shadow (understudy: James Reichow)
Roseanna Ross – Alison Mears, Baptist Minister's Wife, Catherine Connolly, Eileen Engen, Leigh Fondakowski, Lucy Thompson (understudy: Megan Myers)
Aaron Trompeter – Gil Engeen, Moises Kaufman, Murdock Cooper, Phillip Dubois, Priest, Stephen Mead Johnson (understudy: Matt Amundson)
Timm Vedder –Baptist Minister, Bill McKinney, Doc O'Connor, Gene Pratt, Rob DeBree, Stephen Belber (understudy: Matt Amundson)
Production Team
Erin Belpedio
Light Designer
Bonnie Bologna
Prop Designer
Ross Harris
Assistant Technical Director
Ross Harris (he/him/his) is from Oklahoma originally, but came to Minnesota in 2017 with a few stops along the way. While Ross originally attended NYU to pursue a BFA in acting, life took him in other directions. Ross was hired by GREAT as an overhire scenic carpenter in the latter half of the 2018-2019 season and was hired full-time the summer of 2019. Since then, Ross has grown into the role of GREAT's Assistant Technical Director. Along with being heavily involved in the construction of sets, he runs summer camp sound, helps facilitate load-in and load-out, and manages volunteers in the Scene Shop (if you're interested, please reach out!) In his own words, "I build structures that look alright. But then they get painted. And then they get lit. And somewhere in that process they go from being rather ordinary looking objects to being something magnificent. That magic is only possible through the collaborative efforts of all involved. The finished product is so much more than the sum of its parts and it's that sense of creative collaboration that fills me with awe and gratitude for the work I am so lucky to take part in every day." In his spare time Ross enjoys hiking, playing games, and performing in the occasional show– but his favorite way to spend a free day is making a long drawn out meal like gumbo or chili.
Colin Jarrell
Technical Designer
Rich Kimmerle
Set Designer
Amanda Kivel
Stage Manager
Jessica Mancini
Costume Designer
Drew Sevcik
Foley Sound Designer
After the show you will receive an email with a link to join an online panel discussion about community and confronting the destructive power of hate. Join us as we hear from community members about how to engage our local St. Cloud neighbors and surrounding communities.
Sunday, October 4th at 6:00pm
Panelists:
Seth Kaempfer – Director, SCSU LGBT Resource Center
Aric Putnam – Professor of Communication, CSB/SJU
Prudy Reberg – Chair, St. Cloud Pride
Cortez Riley – Community Member, ChangeMaker
Leah Rosso – Pastor, First United Methodist Church of the St. Cloud Region
Shannon Schunenan – Advocate, CentraCare
Moderated by Kendra Norton Dando, GREAT Education Director and Ross Harris, GREAT Director of The Laramie Project
What does it take for a community to confront the destructive power of hate? We hope you will join for this one-hour discussion.
The safety of our volunteers, staff, and community is our priority.
The cast and production team has been rehearsing under a strict set of health and safety guidelines. In addition to holding virtual auditions they also rehearsed over zoom several times throughout the process. Health screenings upon arrival, wearing masks through out rehearsal, and maintaining social distance were all strictly followed during in-person rehearsal. Additionally, costumes are being laundered after each performance and props sanitized after each use.
Please note, the cast will not be wearing masks when onstage during the performance. In addition to maintaining a distance of greater than 6 ft from the audience at all times, our entire cast tested negative for COVID-19 with an antigen test prior to performances this weekend, and our recently installed MERV 13 Filters are above CDC standards. We know this doesn't eliminate the risk of spread, but it greatly reduces it. Thank you to Sartell Pediatrics for making the antigen tests possible. 
Please Review our safety and health guidelines and watch our SAFETY GUIDELINES VIDEO prior to attending so you know what to expect when you arrive. Masks are required for staff and audience members at all times and actors when they are not on stage.
Grant Funding
This work is funded in part with money from the Arts and Cultural Heritage Fund that was created with the vote of the people of Minnesota on November 4, 2008.
This activity is made possible by the voters of Minnesota through a grant from the Central MN Arts Board, thanks to a legislative appropriation from the arts and cultural heritage fund.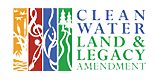 Live Stream Production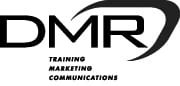 Corporate Support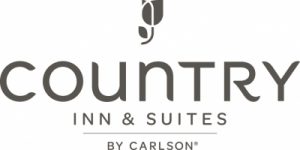 GREAT Donors
GREAT donors August 1, 2019 – September 15, 2020
Donors who have given 3 or more years * | Monthly sustainers °
$25,000+
Dorsher, Joanne & Paul *
Helgeson, Karel & Michael *
Kudrna, Chris & Joanne & Family *
Martin-Chaffee, Bill & Chip *
Minnesota State Arts Board *
Morgan Family Foundation *
Palmer, Deb & Steve *°
$15,000-$24,999
Central Minnesota Community Foundation *
Central Minnesota Arts Board *
Cragle, M.D., Beth & Stephen P. *
Dick & Mimi Bitzan Family Fund of the Central Minnesota Community Foundation *
Foster, Kimberly & Nicholas *°
Reagan, Janet & Michael *
Sanderson, Marc & Marie *
Weber, Melissa & Ryan *

$5,000-$14,999
1 Better LLC *
Adventure Creative *
Bastien, Becky & Schlough, Mike *
Design Electric
Don Helgeson & Sue Shepard Fund of the Central Minnesota Community Foundation *
House of Pizza and Pacific Wok *
Kensington Bank
Klimpel, Chris & Shawn *
Leighton Broadcasting *
Marco *
Mastey Enterprises *
Proviant – Barclay & Janet Carriar *
Spirit 92.9 *
Times Media *
Weber Family Fund of the Central Minnesota Community Foundation

$2,500-$4,999
Capital One Services LLC
Central MN Noon Optimist Club
Counselor Realty – Aaron Trompeter °
Deerwood Bank
Dorothy C Becker Fund of the Central Minnesota Community Foundation
Dorsher, Patricia *
Henry, Patrick & Welter, Pat *
Miles Psychological Services, LLC *°
Palmer Printing
Pan-O-Gold Baking Co. *
Romanowsky, Ann & Jim *
St. Cloud Optimist Club *
$1,000-$2,499
AIS Planning – Cathy & Darren Juilfs *
Amosson Carlson Family Fund of the Central Minnesota Community Foundation
Anderson, Suzanne *
Arnzen, Marianne & Rick *
Backes, Miki & Rick *
Bauerly, Helga & Rick *
Brenny Transportation – Joyce and Todd Brenny *
Calpas, Elizabeth
Center for Diagnostic Imaging (CDI)
Cicharz, Pat & Rick *
Clark, Doug & Tarryl *°
Como, Paulette & Tom *
Dauer, Eileen & Brian *
Decker, Heather °
Desautel, Angie & Harold *
Donnelly, Beth & Kevin *
Dorrie & Scott Larison Fund of the Central Minnesota Community Foundation *
Engel, Carol & John *
Executive Express – Logeman Family *°
Flaherty, Brian & Willow *
Gartland, Bob & Patti *
Groth, Joan
Gustafson Berreau, Linda *
Hawker, Lucinda *
Holien, Chad & Kelsi *
Hughs Photography *
Jeff & Melinda Gau Family Fund of Central Minnesota Community Foundation *
Knife River *
Krueger, David & Pat *
Lenarz, Denise & Tom *
Mahowald Insurance Agency
McCarl, Deb & Skurdahl, Marilyn *
Menken, Julia *
Miron, Aimee & Joel *
Mulder, Andy & Leslie *
Myres, Brian & Karla
Newiger, Brenda °
Nistler, Margaret
Nohner, Steven *
Oswell, Larry & Sandy
Patrick & Jane Mitchell Family Fund, a Turn Key fund of the Initiative Foundation *
Paul & Kimberly Thompson Fund of the Central Minnesota Community Foundation *
Penly, Bobby & Lorraine *
Radeke, Katie & Paul *°
Refine Dermatique Aesthetic Center – Barry & Leslie LaBine*
Reisinger, Elizabeth & Eric *
Rotto, Judy & Luther *
Segura Schwartz, Mónica & Troy *
Thompson, Pat, Ron & Alex *
Vos, Mary *
Whipple-Wachtler, Dennis, Scott & Jacob *
Zimmerman, Dawn & Ryan *
$500-$999
Anonymous *
Bateman, Elna
Becker, Lori & Mike
Bedard, Caren *
Brinkman, David & Debra *
Busse, Brad *
CentraCare Health Foundation
Christensen, Katie & Mike
Colgan, Teresa & Tim *
Cross, Ryan & Bethany
Edeburn Family
Elizabeth Feigh
Epsen, Kayla
Erickson, Debbie & Jason *
Glanz, Amanda & Glanz-Gambrino, Lori *
Goering, Joe & Tanja
Grones, Janet & Thomas *
Hammer, Kathi °
Hammond, Albert & Janice *
Hoeschen, Stacie & Tad °
Jeske, Nancy *
Johnston, Kaarin
Joul, Brenda & Steve *°
Kruse, Karen *
Lacroix, Bill & Phyllis *
Laraway Financial Advisors, Inc. *
Legg, Allison & Jon
Manar, Christopher & Katie *
Mancini, Jordan & Stacy
Marks Family *
McClelland, Lynn & Mike
MDO Periodontics PA *
Morgan, Lee & Vicki *
Neitzke, Bob & Lysa *
Nelson, Pat *
Newstrom Family, in memory of Judi Newstrom
Norton Dando, Kendra & Michael °
Norton, David & LB
Nystrom, Betty *
Paul, Robyn & Steve *
Pehler, Beverly & Jim *
Peterick, Tanya
Philippi, DeAnn & Josh *
Potter, Lori *
Rahm, Lisa & Scott *
Reuter, Nathan & Val *
Rogan, Jacqueline *
Ross, Roseanna Gaye *
Schirmers, James & Lacey *°
Schreifels, Bryant & Sara
Scott, Amanda
Simmons, James, Michelle, Ella, Molly & Autumn *°
Stephens, Charlotte *
Thielman, Jane & Marilyn *
Tilstra, Dave & Janet *
Vermillion, Dr. Hillary & Terry
Von Korff, Connie & Jerry *
Watkin, Dove & Tracey *
Yassin, Sheryl in memory of Louise Julia Hoffman *
$250-$499
Ajayi, Adeyoola & Oluade *°
Anderson, Benjamin & Tiffany °
Anderson, Bruce & Susan
Anonymous
Barbara & Dennis Gregory Family Fund of the Central Minnesota Community Foundation
Berg, James & Kruger, Mary *
Bisek, Ginny & Jim *
Bjorklund, Byron & PegAnne *
Bleam, Jeffrey & DeBlieck, David *
Blesener, Rose & Daly, William *
Bochonko, Coca & Springer, Mark *
Boesen, Chris, Staci, Brenden & Nathan *
Bollig, Deb *
Bowden, Paul
Buegler, Lori *
Buhl, Dave & Elizabeth
Burchill, Mary
Calantoc, Mary & Hanks, Kevin *°
Christenson Family *°
Colville, Dina *°
Curtis, Jessica
Dale Gruber Construction *
Danielson, Michele
Davis, Mary A. *°
Dennis Smith Training – Pat & Denny Smith *°
Dinndorf, Steve *
Duffy, Brendon & Megan
Egeland, Deb *
Elg, Marsha & Ronald
Faith, Andrew & Dru Ann *
Fenlason, Karen & Tom
Flinn, Charles A. & Hayden, Elizabeth A.
Fox, Jill *
Fries McDougle, Jodi *
Gallagher, Michael & Mancini, Kateri *
Hamak, Bridget & Scott *
Harding, Darlene & Robert *
Harrison, Charlie, Sandy & Family *
Heen, Dena & Mike
Henderson, Nancy *°
Hengel, Joe, Tina, Riley & Reagan *
Hinnenkamp, Ruth *
Hoffman, Irene *
Holweger, Kimberley *
Hooper, Denise
Hotz, Geri & John *
Jacobson, Sean
Johannes, Andrew *
Johnson, Chet & Karen °
Johnson, Noel & Cindy
Johnson, Renae
Kalthoff, Amy & Jim
Kay, Bonnie & Brian *
Kittok, Gerry
Knutson, Sharon *
Larson, Camilla & David
Mahowald, John & Maryanne
Maloney, Andrew & Sarah °
Mattick, Kristen & Thor *
McClintock, Tamara *
McClure, David & Diane *
McFadzean, Liz & David
Mechelke, Kate & Mark *°
Meers, Sue *
Meyer, Jed & Sara
Mohs Family, in memory of Patrick Mohs *
Muehlbauer, Roxanne *
Mund, Merry C. *
Murray, Alec & Pauline *
Nahan, Connie & Mike *
Overby, Nicole, Nathan & Family*
Pfeiffer, Ian & Paul
Pitzen, Sally
Prestby, Douglas & Kelly *
Riesner, Ann, Shawn & Bryce *
Salner, Annie & Ryan *°
Satterberg, Bonnie & Thomas
Schad, Alex, Katie & Clara *
Shaughnessy, Shannon *
Shea, Trina
Skeate, Char & Gary *°
Spanier, Maureen *
Stark Engineering *
Stebbins, Kristen – State Farm Insurance *
Stenger, Chuck *
Stoeckel, Julie & Micah *
Sueker, Beth *
Symalla, David, Erin, & Cordelia *
Tenneson, Linda G. *
Tomporowski, Mary Alice *°
Treptau, Jessica & John
Trettel, Dan & Lisa
Trombley, Amy & Matt °
Trompeter, Aaron & Jessica *
Wacker, Robbyn & Malkiewicz, Jani
Walz, David & Dena *
Waters, Monique & Brisse, Allen
Wayne, Chris & Katie *
Weekley, Denise & John *°
Windschitl, Rose
Witherbee, Jenna & Matt
Wright, Calinda & Derik
$100-$249
Aadland, Sally & Tim
Abercrombie, Cindy *
Ahles, Karen & Rick *
Algoe, Dave & Jan *
Allen, Heather
Allen, Sally & Tom
Amundson, Matt
Anderson, Sandy
Anonymous
Bach, MJ & Hagedorn, Jake
Baggenstoss, Joe, Lori, Emmy, Vayda, & Ivy *
Bahe, Mary *
Baker, Jessica
Barrett, Jeanine & Micah
Barth, Dan & Hokan, Raine
Bates, Marge *°
Bauer, Carla & Trinity
Bauer, Kristen & Josh
Bechtold, Patricia
Becker, Liz
Behrends, Jessica M *°
Bellmont, Bob & Karen *
Bellmont, Don & Nancy *
Benschoter, Bonita & John
Berg, Lisa *
Berg, Ruth
Bidinger, Rory & Tiffany *
Bird, Howard & Shirley
Bitzan, Erin & Walsh, Eamon *
Blenkush, Micki *
Blixt Family
Bologna, Bonnie & Steve & Family *
Bolton, Aaron & Nicole
Bourassa, Adam & Lauren
Braegelmann, Paul & Terri *
Brenna, Cindy
Brinkman, Harold & Marilyn *
Broberg, Barb
Broker, Paris & William *
Brown, Linda
Brown, Phyllis M. *
Brunsvold, Elizabeth
Bunting, Dannielle *
Bush, Bonnie
Byrd, Chris & Amanda
Cameron, Darryl & Karen
Carlin-Goenner, Mary *
Carlson, Karen *
Carr, Mike & Sue *
Cash, Brian & Karen *
Christensen, Kathryn & Derrick
Clark, Bennie, Desiree, Elijah & Isaiah *
Cotton, Dan & Elaine
Cummings, Beth & Michael
Cuperus, Sara & Shane
Czarnowski, Sharon
Dahlen, Kent & Suzette *
Dahlinger, Eileen
Dahlstrom, Bethany
Davis, Gail & Pat
Day, Jennifer
Deland, Tami
DeLeo, Deb & Sam
Derr, Rebecca
Dirksen, Jeanne & Stephen *
Domek, Robert *°
Doom, Jennifer & Ben
Douvier, Brenda & Steve *
Downare, Taggart & Tammie *
Droll, Becky & Brock
Dumonceaux, Erik & Melissa °
Dupla Family
Durrwachter, Krista & Kurt
Dwyer, Seal
Eilers, Mary E.
Eisenwinter, Becky
Ellis, John & Sara *
Emberland, Heather & Mark & Family
Erickson, Dave
Erickson, Sara *
Ernst, Patricia & Chuck
Essig, Carie
Euteneuer, Jennifer, Chris, and Kaylee *
Everett, Heidi *
Fabian, Sandra & Tom
Fark, Dan & Jane *°
Fasen, Deb *
Feigh, Alison *
Feriancek, Michele °
Finlayson, Karen & Loren *
Finlayson, Max
Fleege, Rick, Theresa & Blake *
Frana, Julie
Franzmeier, Martin & Paula *
Freudenrich, Layne & Oothoudt, Renae
Froehling, Marcia & Sandra *
Fromm, Donna & Jeff
Fuchs, Richard & Catherine
Fuzak, Fred & Jyeton *
Gammell, John & Virginia *
Gartner, Julie & Mark *
Gerberding, Bette
Glider, Lynnae
Goenner, Tammy & Richard
Goodner, Julie & Tim
Gouker, David & Roberta
Grachek, Art & Barb
Green, Eileen & Jim
Groetsch, Anne, Rick, & Paige *
Gross, Richard
Grow, Roxanne & Michael
Guinta-Bates, Lucille
Haase, Caleb & Elizabeth *
Hadler, Tracy & Stacey
Hadley, Jasen & Shelby
Hageman, Diane
Hammond, Toni *
Hansen, Judy & Norm
Hansen, Karen & Carlen
Hanzsek, Jane & Rudy
Hargreaves, Travis
Harris, Garth & Mastromarco, Heather *
Hartmann, Jeanne & Tom
Hartmann, Mary
Hastings, Jessa & Chris
Haugen, Keith & Susan *
Hawkins, Emily
Hein, Barbara, Tom & Family *
Helget, Kathryn
Hentges, Bruce & Colleen
Heschke, Betty *
Heusinkveld, Aaron & Jessica
Hoehn, Ann & Flenner, Erin
Hoelscher, Brad & Megan
Hoeschen, Anne & Scott
Hoeschen, Mark & Mary Kay
Hoffman, Bryan & Crescent
Hollenhorst, Mark *
Hruska, LaVern
Hughs, Braden & Lynette *
Illies, Jody, Marcy & Emily
Inkster, Bob & Chris *
Inkster, John & Brianna
Jack Paulsen Home Specialties – Jack & Nancy Paulsen *
Jacobs, Tracy *
Jacobson-Ree Family *
Jett, Willie
Johnson, Bob & Judy *
Johnson, Diane
Johnson, Laurie *°
Johnson, Mark
Johnson, Mike & Ruth *
Karki, Carrie
Kaschmitter Family
Keenan, Barb & Emmett in memory of Carlos Ortega
Kendall, LuBell *
Kiffmeyer, Clarence & Judy *
Killoren, Peggy *
King, Buddy & Keshia
Kivel, Amanda
Kiwanis Club
Klein, Karen & Rick *
Kline, Gerry
Knapek, Doris
Knoernschild, Nate & Ellen
Koepp, Duane
Koob, DiAnne
Koosman, Angela
Kotschevar, Bri & Jason
Krey, Mandy, Paul & Emma
Kritzeck, Jami & Eaton, Pete
Kroll, Gerard & Taffy
Kuhlman, Brad & Ruth *
Landman, Kirk & Jane
Larson, Jason & Emma
Larson, Sally
Lathe, Garrett & Holly *
Lau, John & Theresa
Laumeyer, Amy & Martin *
Lawrence, Kris & Schumann, Rob & Family *
Layne, Phillip & Sarah *
Legatt, Karen *
Leider, Paula & Jacob
Leigh, Cindy *
Leitch, Mary & Vernon
Lemke, Cindy *
Lieser, Alvina & Isidore
Lieser, Nicole & Sauer, Nicholas
Linnemeyer, Bruce
Lombardi, Joan & Paul *
Lopez, Carlos & Clara *
Loven, Royal
Luczak, Matthew
Luczak, Timothy & Patsy
Lueck, Nancy
Lunning, Dan & Julie
Maanum, Andrea
Maier, Chris & Mary *
Maiers, Amy & Joe
Marston, Rachel & Ruhlman, David
Martinson, Jody & Todd
Marudas, Melissa
Marushin, Patrick & Robin
Maurer, Eleanor & Richard *
McAlister, Deb & Jim
McCann, Kevin & Molly
McKeever, Darren & Sara
McLean, Angela & Tim
Melis, Rachel & Galler, Robert
Merrell, Stephanie
Meyer, Amy & Josh
Meyer, Cherrie & Dan
Meyerhofer, John & Tammy
Miller, Jennifer
Mills, Corey
Molitor, Patricia *
Moore, Jessica
Moreland, Judith
Morris, George, Mary Kay & Family *
Morstad, Megan & Mickey *
Moser, Laurie
Mrozek, Faye & Gary *
Muchow, William *
Mueller, Nadine *
Muff, Ann & Murray
Munsterteiger, Brad & Bess
Nacey, Gina & Priya *°
Nahan, Emily & Patrick
Nelson, Josh & Michele
Nelson, Kay & Jim *
Nessa, Jill
Nessler, Joe & Veronica *
Neubert, Janet & Marvin
Nies, Jason, Kim & Genet *
Nikodym, Jessica & Matthew *
Nix, Stephanie & Jay
Nodo, Ervin & Rosie
Nordos, Suzanne & Jon
Noyes, Jonathon, Mardi & Alexa *
Nunke, Jim & Mary
Nyberg, Annette
O'Hara, Mary *
Olsen, Breanna
Olson, Jo Ann
Ortega, Marit
Ouellette, Sandra
Oxton, Jane & John *
Paige, Amanda
Parsons, Sarah
Patton, Alice
Pauly, Jill & Jonathan
Pederson, Barbara & Bruce
Pence, Glenn & Sandra
Pennertz, Julie
Petersen, LaWayne & Pam
Peterson, Jeff & Stephanie
Peterson, Nelia
Peterson, Ruth
Piepenburg Family
Piepkorn, Cindy
Pietrowski, Rebecca
Piza, Linnea & Manuel *
Plath, Jane
Plumhoff, Matthew, Jinae & Family
Porter, Aaron
Portz, Jay & Kris
Putnam, Aric & Laurie
Radtke, Jenna
Rajala, Nikki
Ramler, Nancy *
Ranweiler, Jennifer
Reid, Carol & Sherwood *
Reigstad, Greg & Janet
Reker, Jennifer & Kevin
Reuter, Bret & Nicole °
Reuter, Nicholas & Bernice
Ries, Teresa & Takala, Ted *
Riser, Virginia *
Ritter, Debra *
Robatcek, Debra
Rolph, Amy
Roquette, Jan
Ruegemer, Diane & Dick *
Ruis, Jon & Joy
Sakry, Terry & Diane *
Sandbur Acres
Santiago DeFord, Heidi & Feliciana
Scharnweber, Amber
Schelske, Patsy R. *
Scheuerell, Bob & Judy
Schleif, Keryn & Thomas
Schneider, Abby & Craig °
Schoenfelder, Jackie & Ron
Schoenleben, Barbie & Jeff
Schultz, Mindi
Schumacher, Sarah
Severson, Carol
Shaddrick, Kelley
Shelander, Diane
Sidmore, Amy
Sidmore, Andrea & Frederick
Sliter, Sara & Greg
Solheim, Dave & Jean *
Soltau, Christine, Danny & Jada *
Sovada, Rick & Sue
Spah, Adam & Brittany
St. Cloud Area Sertoma Club *
Staneart, Timothy *
Statz, Angel
Stavrum, Dick & Perian *
Steve Kron & Matthew Erlandson – Kron & Erlandson Family Dentistry
Stewart, Carolyn & Eric
Stiegel, Andy & Kirsten *
Stone, Linda
Strandemo, Barb & Gary
Sturlaugson, Nancy & Phil *
Swanson, Emily & Willie *°
Symalla, Joe & MaryAnn *°
Tamm, Melinda
Tetrault, Greg & Cathy
The Rusty Pick *
Their, Leah & Chad
Theisen, Alvin & Carol
Thell, Joleen
Thielen, Dan & Diane *
Thompson, Chris & Sarah
Thompson, Jeff & Molly
Thueringer, Tricia & Greg
Tillman, Kary, Scott, Morgan & Grace *
Timmerman, John & Molly *
Trettel, James & Sandra *
Tritabaugh, John & Laurie
Turnow, Caryl *
Unger, Jennifer
Van Slyke, Karen
VanBeck, Diane & Joseph *
Vangsness, Kelly
Vetter, Brian & Megan
Vick, Charles & Carol
Voeller, Sharon °
Voelz, Neal
Voigt, Karla & Larry *
Vosen, Judy & Thomas *
Wagenius, Kirsten
Wagner, Gordon & Mary Kay *
Walker, Mari
Watson, Dan & Jessica *
Waytashek, Jeff & Jill *
Weathers, Tia & Brandon *°
Weitz, John & Sue *
Welander, Linnea & Sean
Weldon, Derik & Nancy *°
Welle, Andy & Nicole *
Welle, Rose
Wells, Christy
Wendel, Mike & Kathie
Wenz, Natalie
Wessels, Jackie
Wetterling, Jerry & Patty
Weyrens, Hugo & Rita *
White, Allison
White, Margaret & Michael *
Whitehead, Jennifer
Wild, Carol & Lonny *
Williams, Sandra Q. *
Windfeldt, Beth
Wolfe, Ellie
Wollersheim, Jeremy & Ashley
Wright, Brenda & Tim
Wynnemer, Linda *
Zabinski, Nancy & Robert
Zieglmeier Family
Zierden, Jason & Stacey
Zieske, Matthew & Holli, in honor of Joel & Aimee Miron *
$50-$99
Alm, Micah
Ament, Bob & Karen
Anonymous
Backes, Sara & Timothy
Bacon, Royce
Bad Heart Bull Family *
Bain, Savanna & Mitch
Berg, Kelly
Berger, Dave & Richards-Berger, Brandi *
Bergstrom, Patricia
Binder, Annette
Birkland, Marilyn
Blissenbach, Becky & Jonathon
Bohn-Gettler, Chris & Kate
Borgert, Sharon & David
Boulka, Gretchen T.
Brambrink, Juliet & Hailey
Braun, Kelly
Buettner, Lori & Ralph *
Byram, Deborah
Calhoun, Tamara
Carlson, Mata
Carlson, Peggy
Carlson, Sandra & Bruce
Childs, Mark
Christopherson, Lois
Churchill, Monica
Clancy, Lindsey
Colberg Family
Comstock, Emily & Jay
Croat, Mary
Crue, Kelly
D'averill, Kari
Daubanton, Mary *
Davick-Halfen, Kris
DeLong, Jeanette & Leonard
Dietz, Trina & Eric
Dombrovski, Mary
Dorsher, Steven *
Dvorak, Erica
Eibes, Sara & Tom
Fahey, Barry & Jessica *
Fischer, Don & Anita
Fitzharris, Pat
Fleischhacker, John
Fleming, Denise
Flinck, Theresa & Engholm, Joel
Flynn, Beth
Folkerts, Nicole
Friese, Toni
Fronden, Karna
Funk, Bonnie & Rick
Gadacz, Angela & Keith
Gerads, John
Gerard, Ara
Geyer, Gail
Gordon, Tracy
Grachek, Sara & Mihalek, Jim
Gruber, Rachel *
Guzman, Amber & Ricco
Hall, Angela
Hansen, Wendy & Roger *
Hanson, Brad & Lisa *
Haskamp, Anne
Hayes, Ann
Heinen, Caitlyn
Herbig, Evonne
Hermans-Miller, Lindsay  & Miller, Ryan
Hochhalter, Cheryl
Hoeschen, Tracy L.
Hogenson, Cynthia & Erick
Holman, Andrew, Carter, Cooper & Maxwell
Holthaus, Michelle
Howard, Laura
Hurrle, Mitchell
Huston, Lucy
Jendro, Sharon *
John, Gareth & Metzo, Christine °
Johnson, Betty *
Johnson, Filip & Jackie
Johnson, Ileen *
Johnson, Janelle *°
Johnson, Lauri *°
Johnson, Tonja
Keating, Carissa
Keller, Rachel & Josh
Kieser, Don & Mary Anne *
Kigin, Marie
Kimball, Sharon & William
Klaverkamp, Debra
Konz, Elisha
Krebs, Judy
Krebsbach, Sherry
Kuzma, Susan *
Lehman, Christopher & Sampada
Lesnau, Brenda
Listug-Lunde, Dane & Lori *
Lolmasteymaugh, Ken & Rachel
Loy, Leanne
Marty, Lucinda
Matthias, Mark & Ronda
Matzke, Jen & Bret
Mazacek, Joan
McGowan, Linda & Tom *
Meemken, Patrice
Meier, Anders & Molly
Mersinger, Hannah
Meyer, Alexis & Nathan
Mix, Rebecca
Monahan, Paula *
Mork, Tina & Ryan
Morris, Ellen & Ryan *
Nadeau, Joe & Sandy *
Nelson, Craig & Debbie
Nelson, Joel & Ann
Nelson/Stark Family
Nemanich, Jerome & Kris
Ohlenkamp, Mark & Melinda
Olson, Isaiah & Jennifer *
Orn, Josh & Whitney
Outhwaite, Ariana & Beckett
Paavola, Jennifer
Pantzke, Gerald & Kathleen
Parker, Jessica & Matthew
Parries, Beth
Peterka, Pamela
Peterson, Ardith
Peterson, Michelle
Pflipsen, Katherine
Pierce, Joleen & Dustin
Piggush, Yvette
Porter, Minto
Quade, Deanna & John
Rebeck, Tomoko
Reck, Jerry
Reid, Denise & Keith
Reiter, Jessica & Wayne
Rivera-Reyes, Yadaira
Robak, Trista
Roelofs, Debra
Romosz, Becky
Roske, Lisa
Rothenberg, Stu
Rud, Amber & Ricky
Russell, Lorea
Ruzanic, Rachel & Ted
Schaap, Robine
Schaefer, Jennifer & Scott
Scheskie, Derek & Kristi
Schlueter, Jill
Schmidt, Chris & Melanie *
Schmidt, Shari *
Schneider, Alice
Schoenherr, Laura
Schroeder, Jennifer
Schroeder, Rebecca & Todd
Schumann, Angela & Matt *
Sheesley, Florence & Gerald *
Smetana, Tracy
Smith, Brenda
Soltis, Patricia & Randy *
Sorell, Jan
Spellacy, Anita *
Stachowski, Bonnie & Tom *
Steffes, Melissa
Stegman, Brian & Tanya
Stupar, Karen
Summers, Marcia *
Swanson, Jill
Thickpenny, Brian D. *
Thompson, Ellen *
Vachal, Jay & Melody *
Vedder, Valerie
Verkinnes, Gary & Wendy
Vinje Stark Family
Wallinga, Eve & Gary *
Walt, Murfin
Weber, Kari
Weno, Martha *
Wenz, Deborah
Wesenberg, Janell & Jason
Weyer, Valerie
Whitney, Trina
Williams, Jasmyn
Witte, Debbie & Richard *
Wortham, Angela
Zack, Craig & Jessie *
Zetterlund, Judy & Allen
GREAT donors August 1, 2019 – September 15, 2020
Donors who have given 3 or more years * | Monthly sustainers °