TICKETS
Subscribers with tickets to "The Laramie Project" can choose preferred way to attend: in-person or live stream. Please check your email from Sept 15 on how to reserve.
Please note, by reserving a seat to attend in-person, you are agreeing to follow our safety and health guidelines including wearing a mask. Your tickets are general admission. We will show you to your seats when you arrive.  All of your seats will be grouped together and physically distanced from other ticket buyers.  At this time all audience members will be required to wear masks when attending, follow our physical distanced seating and bathroom recommendations and should not attend if having any health issues including a temperature above 100.4.  Please review current safety and health guidelines here prior to purchasing tickets as there are no refunds.
Single tickets are available for live stream only. A private access link (can be used on one device at a time) will be included in your confirmation email as well as sent to you 24 hours before the performance begins. Please review our tips to ensure a high quality live streaming experience.
---
A Relevant, Powerful Story told through Docu-Theatre Performance
The Laramie Project presents a deeply complex portrait of a community's response to the 1998 murder of Matthew Shepard, a young gay man living in Laramie, Wyoming. In a series of poignant reflections, the residents of Laramie react to the hate crime and surrounding media storm with anger, bewilderment, and sorrow. The play by Moisés Kaufman and the Tectonic Theater Project portrays the seismic and deeply personal impact Matthew's death had on this small town while also demonstrating the power of the human spirit to triumph over bigotry and violence. 
Are you willing to confront the destructive power of bullying and hate in all forms?
Additional Information:
This production has strong adult language and serious content.

This production has two ten-minute intermissions.  

Estimated show length is 2 hours and 30 minutes.

There will be no concessions available.  

By purchasing an in-person ticket you are agreeing to follow our health and safety guidelines.
For your safety the program is digital. Please forward and share with all those attending with you. 
If attending via live stream, please check our live stream guidelines for tips and trick to ensure a great viewing experience

Everyone is invited to join us for an online discussion with local panelists on Sunday, October 4th at 6:00pm. A link to sign up will be sent following your attendance at the show.
PROGRAM
---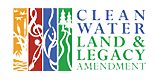 This work is funded in part with money from the Arts and Cultural Heritage Fund that was created with the vote of the people of Minnesota on November 4, 2008.
This activity is made possible by the voters of Minnesota through a grant from the Central MN Arts Board, thanks to a legislative appropriation from the arts and cultural heritage fund.
Sponsors