Director's Note
I fell in love with the musical Black Nativity the very first time I saw it more than 25 years ago. It is a soulful gospel musical written by one of my favorite writers, Langston Hughes. In Act I, the musical takes the audience on a journey with Mary and Joseph seeking a place for their baby to be born. Act II takes the audience from the past to the present and celebrates the life of Jesus, and powerful messages of joy, hope, and love.
This spirited production of Black Nativity features an amazing enthusiastic volunteer cast from the St. Cloud community, outstanding and talented music director, Marion Robinson IV, and choreographer Desiree Clark. 
Black Nativity is a testament to the power of gospel music. It touches a special chord in the hearts of all at a very special time of the year. Let us all continue to know the reason for the Christmas season, and through our words and actions show love to all mankind.
Danielle Daniel
Director of Black Nativity
Cast List
Sitarah Gjerme
Jazz Haynes
Moneesha Henley
Tatanisha Henley
Dove Holmes
Isabelle Howard
Jalynn Jackson
Denzel Kazeze
Buddy King
Debra Leigh
Martrice Robinson
Rayvon Sams
Tajuana Smith
Al Smith
Falisha Tims
Nathan Voegeli

Crew
Tim Vedder
Rebekah Phifer
Sandra Smith
Cast Photos & Bios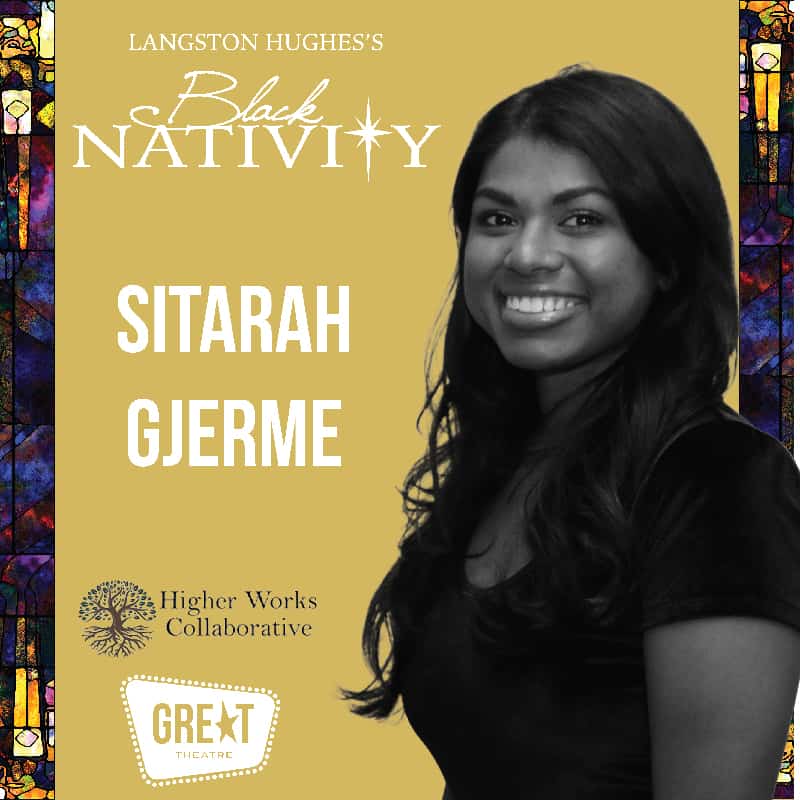 Sitarah Gjerme
Volunteer Actor
Sitarah Gjerme is a writer and author. When she's not spending time with her family, she is usually writing, behind a camera, or cooking up a storm for her family and friends. Sitarah grew up singing some of the musical numbers in Langston Hughes' Black Nativity, and she was overjoyed when she saw that GREAT is producing the show!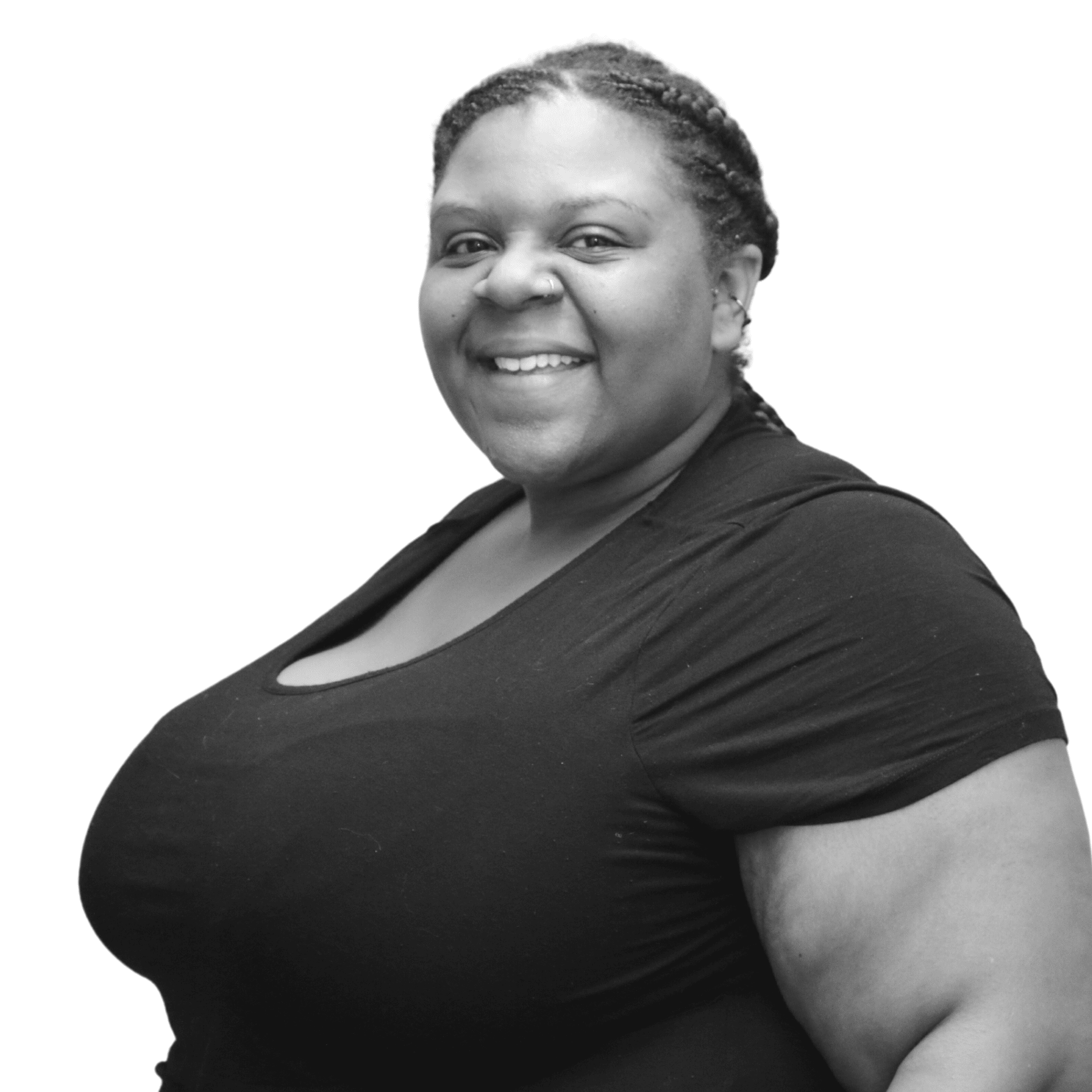 Jazz Haynes
Volunteer Actor
Jazz Haynes (Marley) works at Torrid LLC as a sales associate. She's been in shows like Syringa Tree, Spamalot, and GREAT's recent production of Black Nativity. Jazz is an aspiring YouTuber with a focus on style, fashion, and health. In her free time, she loves to spend time with family, write, draw, and read.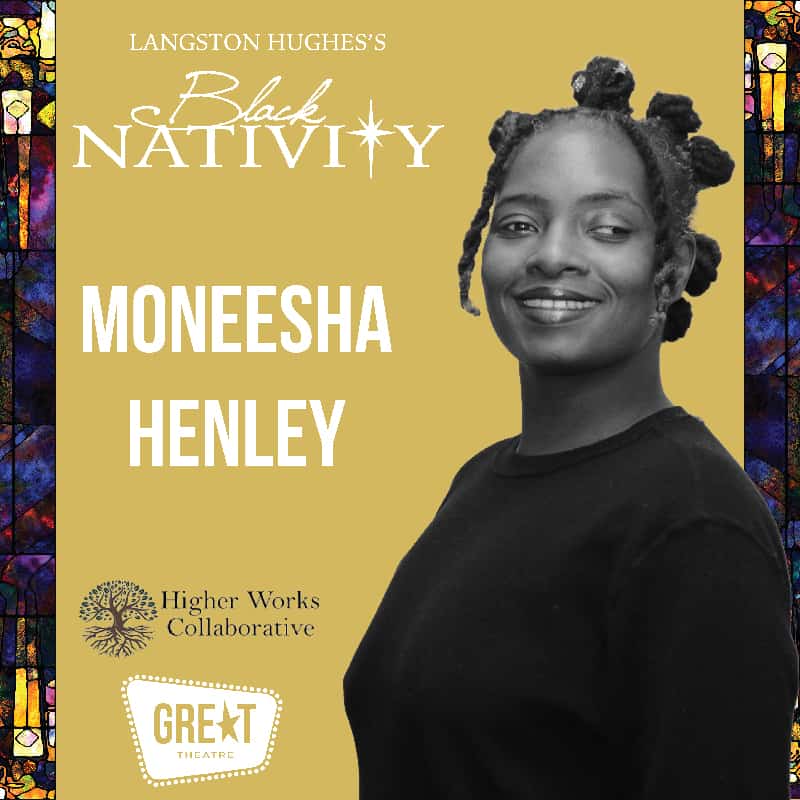 Moneesha Henley
Volunteer Actor
Moneesha Henley is a Call Representative at Aria Communications. Moneesha enjoys being with her friends and family, and learning new things.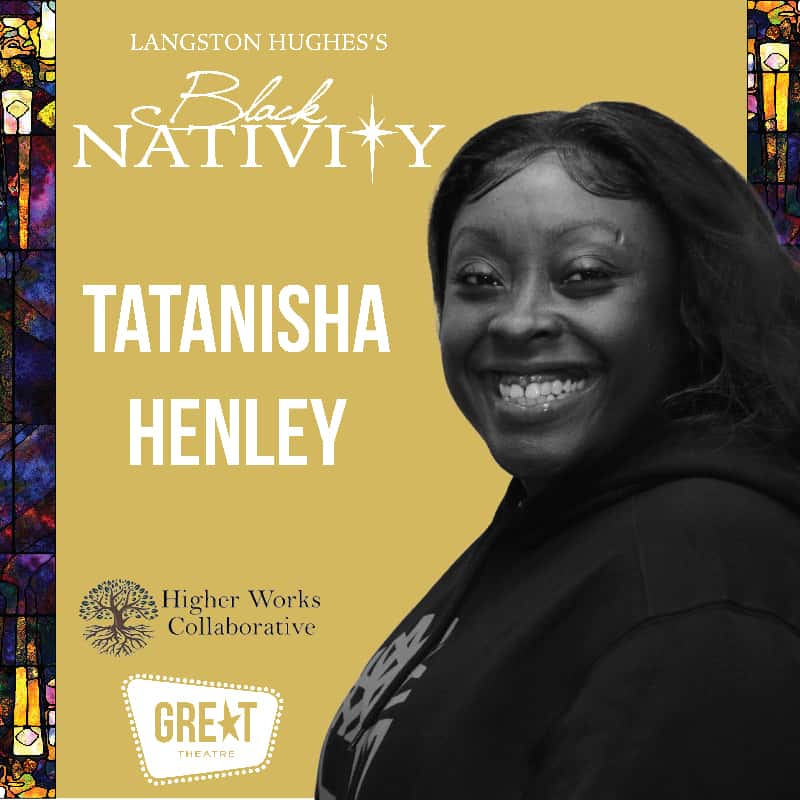 Tatanisha Henley
Volunteer Actor
Tatanisha Henley is the owner of TETEFYED STYLEZ & WE3DA ENT. She enjoys doing hair, choir, praise dance, and TikTok dances! Tatanisha has always loved making people laugh, and has a goal of performing onstage. She is making her stage debut in this production!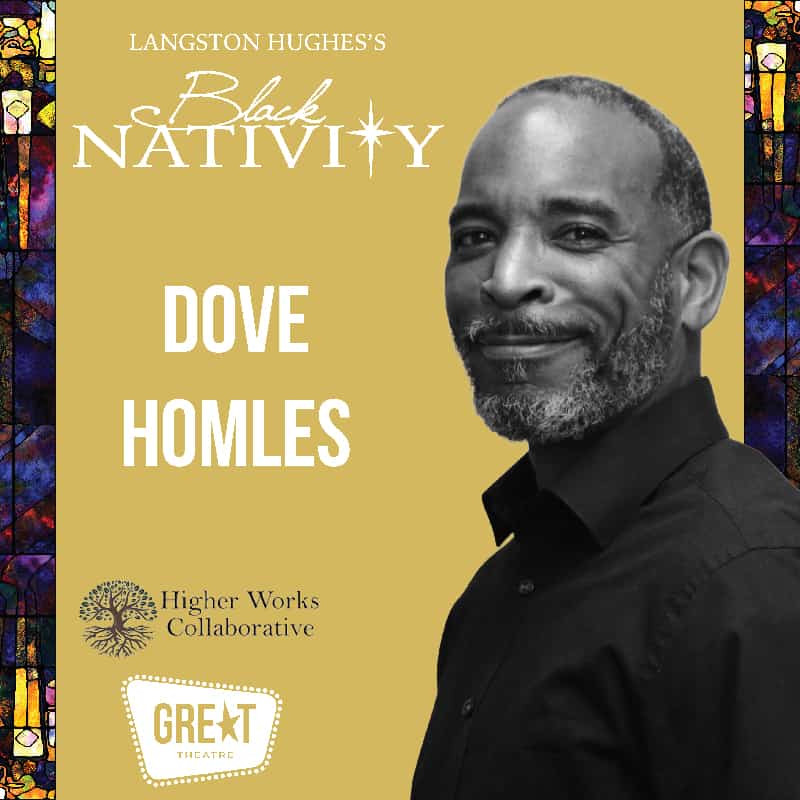 Dove Holmes
Volunteer Actor
Dove Holmes works at Blessed Hands Painting and Drywall. He loves singing, art, and praising God. This is Dove's first production, and he is excited to perform and praise!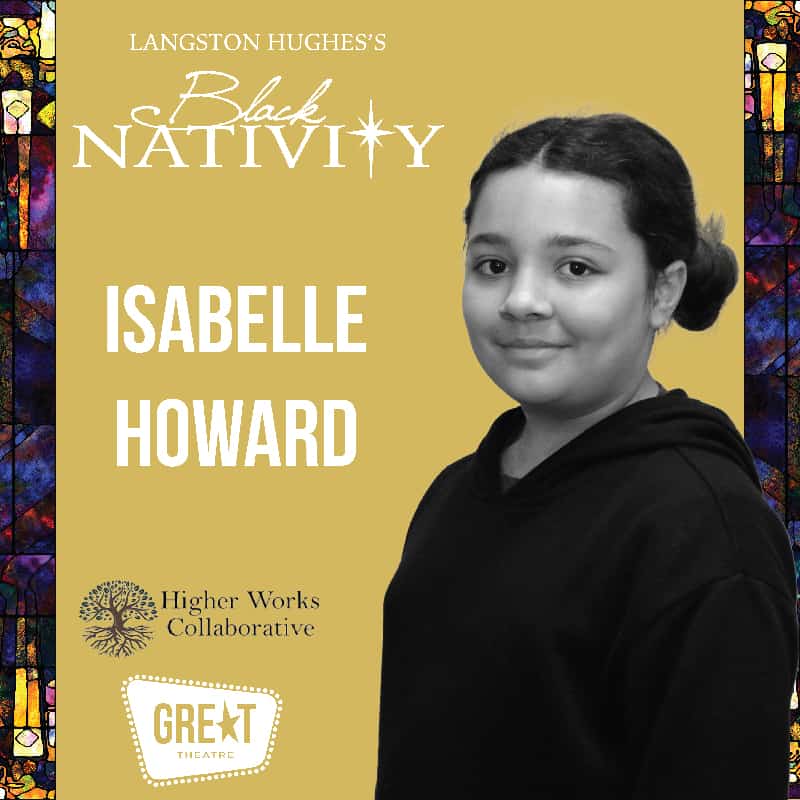 Isabelle Howard
Volunteer Actor
Isabelle Howard is in 5th grade at Mississippi Heights Elementary School. She enjoys writing, reading, acting, and baking. She has appeared in GREAT Summer Camps, and performed as a solo vocalist in Sauk Rapids' Star of the Storms. Isabelle loves musicals, and she's excited to be part of this production!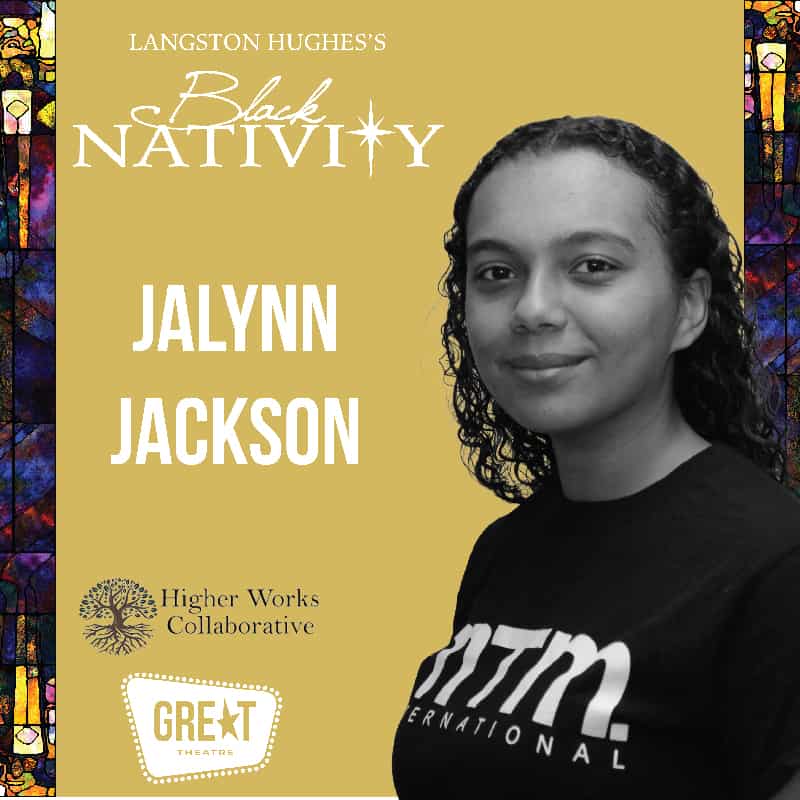 Jalynn Jackson
Volunteer Actor
Jalynn Jackson is a Paraprofessional at Riverview Intermediate School. She enjoys playing piano, longboarding, writing music, acting, and performing. She has been part of GREAT productions of Beauty and the Beast and Alice in Wonderland. Jalynn loves exploring new opportunities and challenges, and is excited to take part in this production!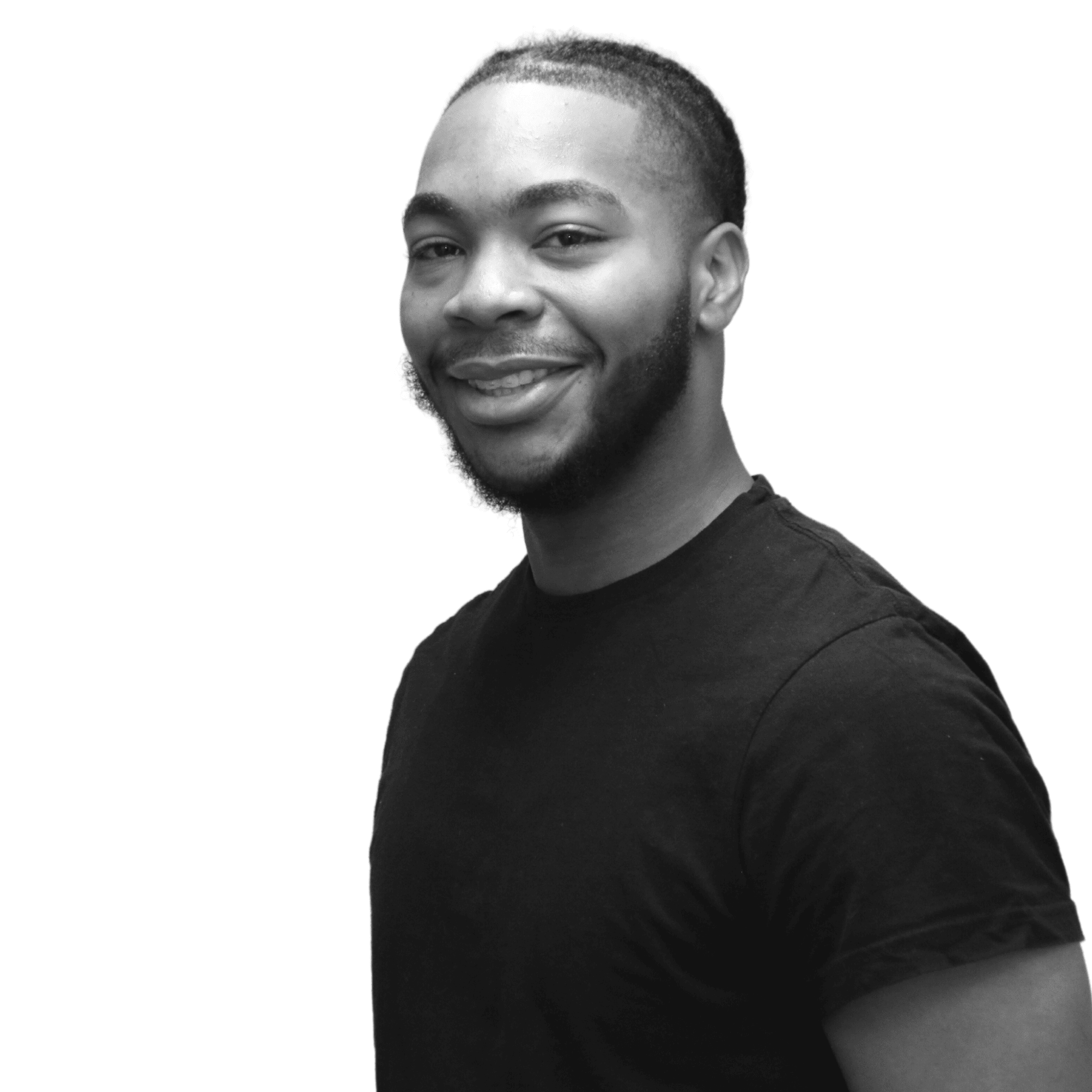 Denzel Kazeze
Volunteer Actor
Denzel Kazeze (Jamal) is finishing his first year of online college courses. Denzel took the stage with GREAT last season for Black Nativity and Legally Blonde, and is excited to return and develop his theatrical skills even more with Jimmy Buffett's Escape to Margaritaville. When he has free time, Denzel might be honing his singing or dancing skills or working out.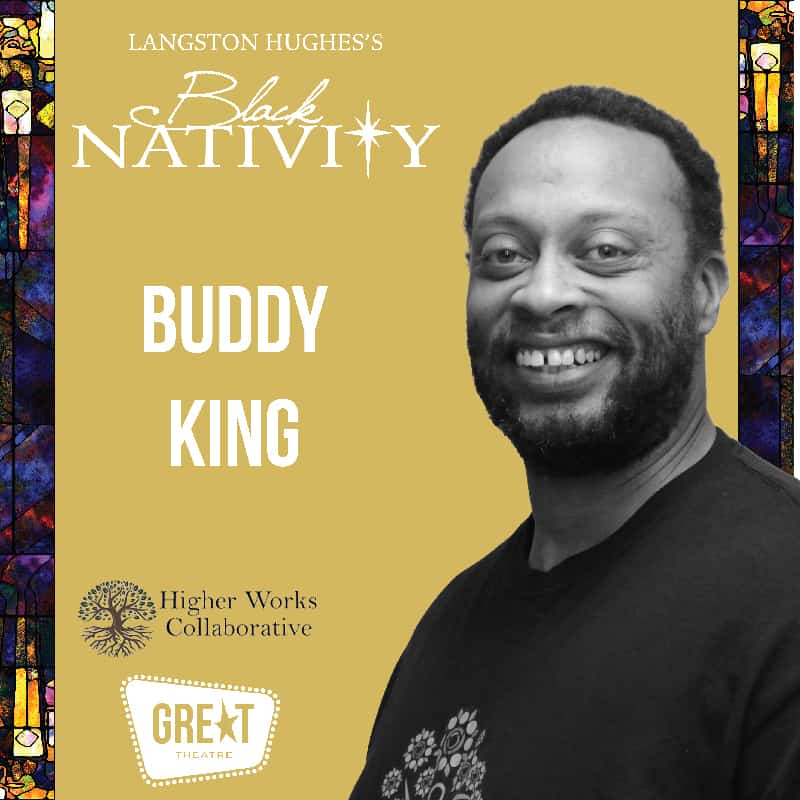 Buddy King
Volunteer Actor
Buddy King is an Executive at Higher Works Collaborative, a local non-profit in St. Cloud. He is also a Community and Outreach Pastor at Jubilee Worship Center. He enjoys producing music, writing plays, and spending time with family and friends. He has appeared in GREAT productions of Akeelah and the Bee, and his original play titled A Christmas to Believe In. Buddy loves theatre and storytelling, and he hopes that these stories inspire hope in the community.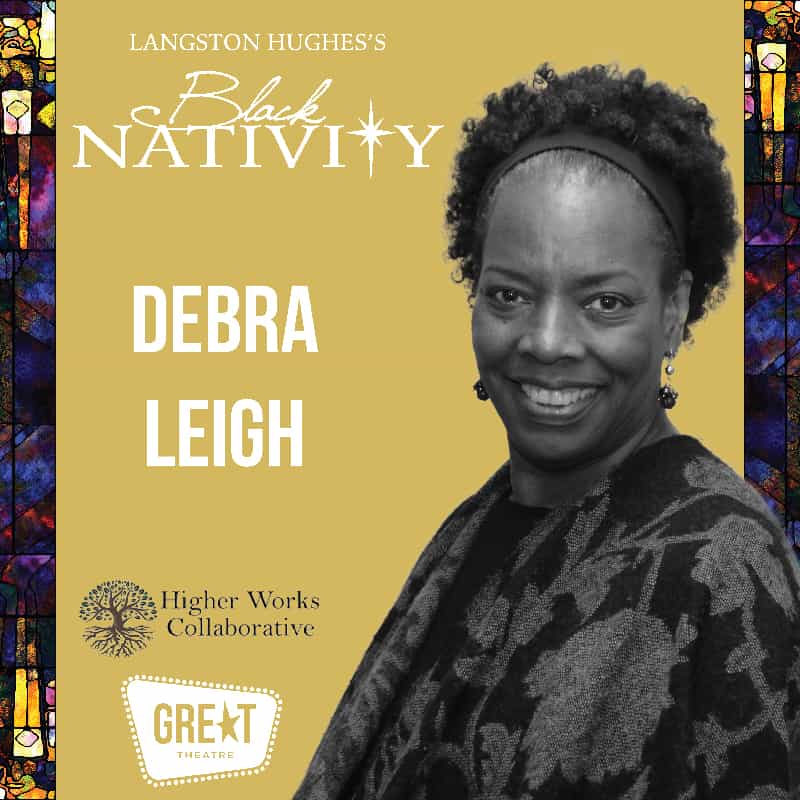 Debra Leigh
Volunteer Actor
Debra Leigh is the Vice President of Cultural Fluency, Equity, and Inclusion at St. Cloud Technical and Community College. She loves dancing, singing, music, dominos, and being with her grandkids. She has been involved with many GREAT productions as an actor, choreographer, and director! Debra loves the challenge of performing while life is happening, and she loves working behind the scenes too!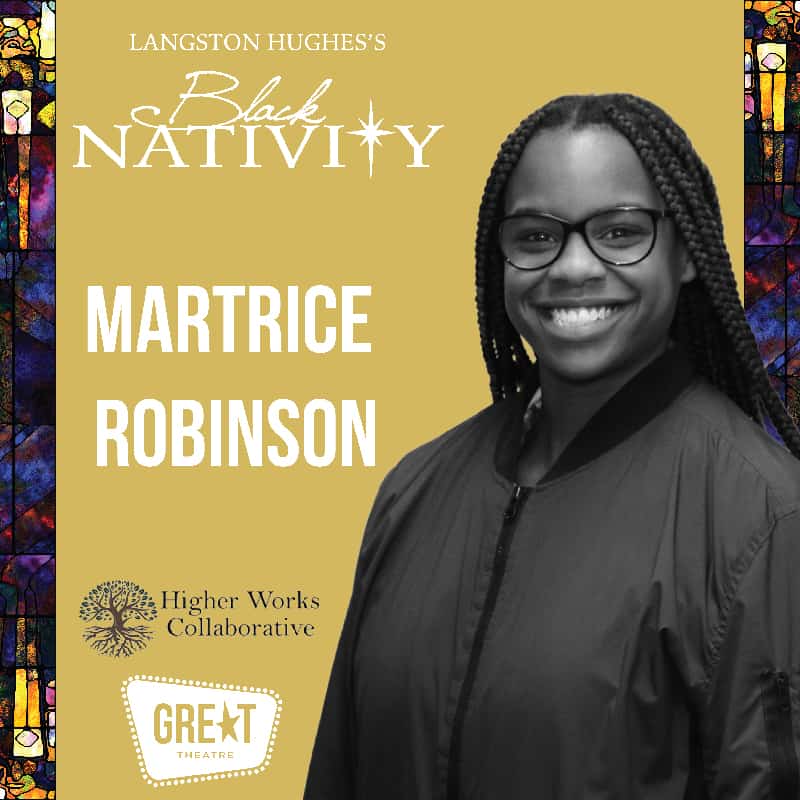 Martrice Robinson
Volunteer Actor
Martrice Robinson has appeared in GREAT productions of The Wiz and Ragtime. Her love of musicals led her to audition for Langston Hughes' Black Nativity. She loves watching horror and thriller movies and singing!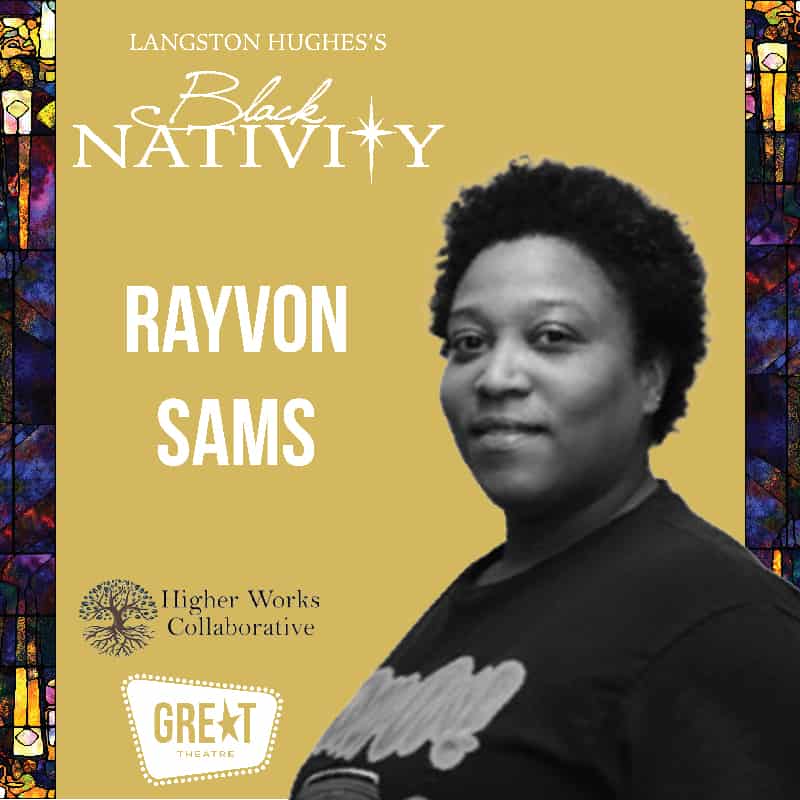 Rayvon Sams
Volunteer Actor
Rayvon Sams is an independent contractor specializing in hairstyling, cleaning, and minor house maintenance. She enjoys comedy shows and movies, karaoke, bowling, fishing, and anything to do with nature. Rayvon is originally from Chicago, but moved here from Indianapolis.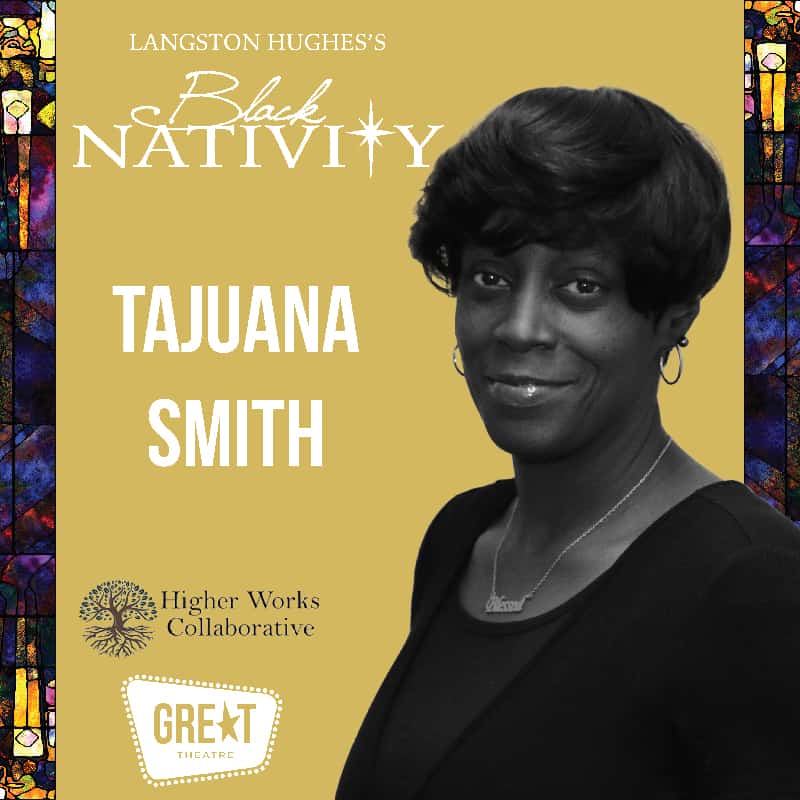 Tajuana Smith
Volunteer Actor
Tajuana Smith is an Assembly Tech at New Flyer. She loves a little bit of everything, from helping others to cooking! She has appeared in productions of Snow White and the Seven Dwarves and Pinnochio. Tajuana thinks its important to be active in the community, and she has been doing just that since she was very young.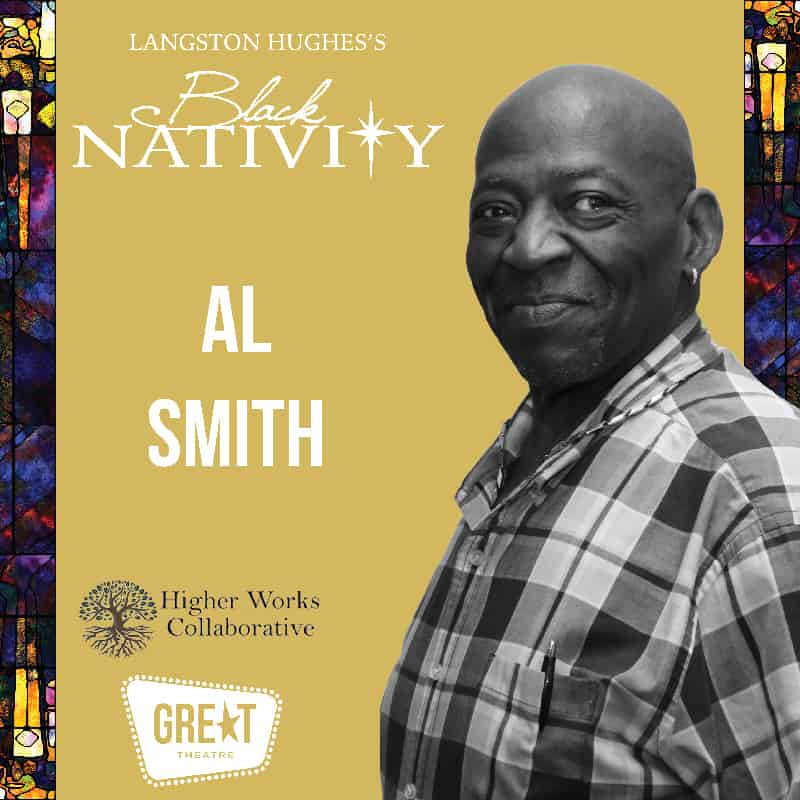 Al Smith
Volunteer Actor
Al Smith is a self employed plumber. He enjoys playing pool, bowling, and the card game Bidwiz. Al has appeared in Wizard of Oz, In the Darkness, and Motherless. He enjoys the music, title, and comradery in Langston Hughes' Black Nativity.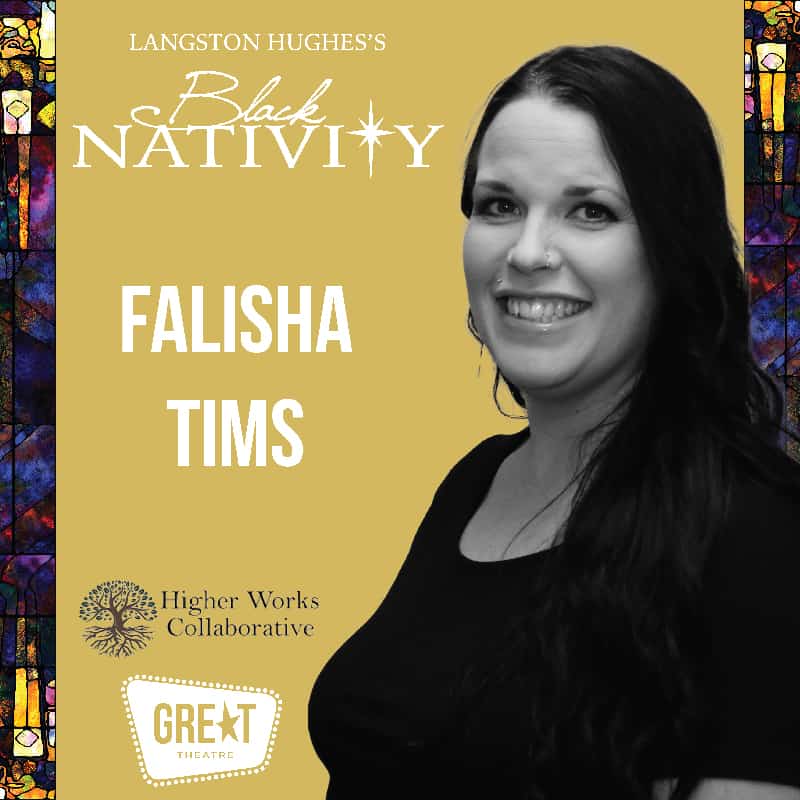 Falisha Tims
Volunteer Actor
Falisha Tims is a YMCA Group Fitness Instructor. She loves Zumba and Broadway! Falisha studied music during college, and she enjoys spending time with her family.
Nathan Voegeli
Volunteer Actor
Nathan Voegeli is in 7th grade at Sartell Middle School. He enjoys reading, playing video games, and dirt trail racing. He has been in GREAT Summer Camps, and he takes part in Sartell Middle School's Comedy Club!
THIS GOSPEL RETELLING OF THE NATIVITY USES DIALOGUE, NARRATION, GOSPEL SONGS, AND FOLK SPIRITUALS TO CELEBRATE CULTURAL TRADITIONS.
Acclaimed poet Langston Hughes creates a unique theatrical experience by using dialogue, narration, gospel songs, and folk spirituals to celebrate cultural traditions and the birth of the Christ Child. Originally premiering in 1961, it was one of the first plays Off-Broadway written by an African American and has been presented around the world over the last 60 years. Honor the season with this joyous holiday celebration.
This production is approximately an hour and a half long with a fifteen minute intermission.
Production Team
Danielle Daniel – Director
Marion Robinson IV – Music Director
Desiree Clark – Choreographer
Ross Harris – Scenic Designer & Assistant Technical Director
Colin Jarrell – Technical Director
Anthony Schrock – Scenic Carpenter
Luke Reber – Scenic Carpenter
Mark Hennigs – Scenic Carpenter
Bonnie Bologna – Props Master, Scenic Painter
Jasmyn Linn – Scenic Painter
Edith G. Moreno – Costume Designer
Jessica Mancini – Assistant Costume Designer
Dana Svensson – Assistant Costume Designer
Jeff Brown – Lighting Designer
Sandi Kroll – Stage Manager
Stephanie Drymalski – ASL Interpreter
Terryanne Nash – ASL Interpreter
ACT 1
"Joy to the World"
"My Way is Cloudy"
"No Room at the Inn"
"Most Done Traveling"
"Jerusalem in Morning"
"What you Gonna Name your Baby"
"Wasn't that a Mighty Day"
"O' Holy Night"
"Christ is Born"
"Silent Night"
"Go Tell it on the Mountain"
"Shepherd of my Soul"
"What Month was Jesus Born"
"Sweet Little Jesus Boy"
"O' Come all ye Faithful"
ACT 2
"Jesus what a Wonderful Child"
"Oh Happy Days"
"Joyful, Joyful"
"Can't Stop Praising His Name"
"Blessings on Blessings"
"Jesus is the Reason"
"Someday at Christmas"
"Amen"
THANK YOU!
In addition to our corporate sponsors, donors, and volunteers, we wish to extend a special thank you to Higher Works Collaborative!
We also wish to extend a special thank you to United Way for their support!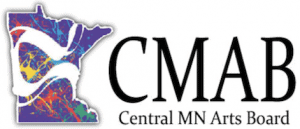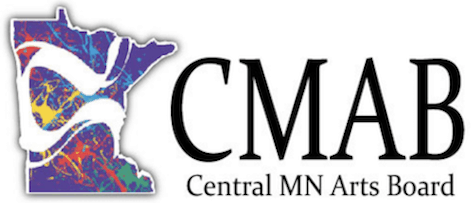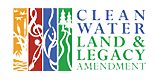 This activity is made possible by the voters of Minnesota through a grant from the Central MN Arts Board, thanks to a legislative appropriation from the arts and cultural heritage fund.
---
GREAT Donors
GREAT donors NOV 2021 – NOV 2022
Donors who have given 3 or more years * | Monthly sustainers °
1 Better LLC *
Ajayi, Adeyoola & Oluade *°
Allen, Sally & Tom
Alm, Micah °
Anderson, Bruce & Susan *
Anderson, Sandy
Anonymous *
Arnzen, Marianne*
Arnzen, Tia *°
Ayers, Linda
Bach, MJ & Hagedorn, Jake
Backes, Darlene
Bahe, Mary *
Baron, Sue
Barth, Daniel & Hokan, Raine
Basol, Jessica & Travis
Bastien, Becky & Schlough, Mike *
Bates, Marge *°
Bauerly, Helga & Rick *
BCI Construction, Inc.
Bechtold, Patricia
Becker, Liz & Monty
Beckmann Kids *
Behrends, Jessica M. *°
Bellmnot, Bob & Karen *
Berg, Dorothy
Berg, Gail
Berg, Lisa *
Birkland, Marilyn *
Bisek, Ginny & Jim
Blenkush, Micki
Bobeldyk, Karen
Bohn-Gettler, Chris & Kate
Bollig, Deb *
Bologna, Bonnie & Steve
Bolton, Aaron & Nicole
Branam Macauley, Kelly
Brenna, Cindy
Brinkman, Harold &
Marilyn *
Brossoit, Margaret
Brown, Linda
Brunberg, Mary *
Bruner, Linda
Brunsvold, Elizabeth
Buegler, Lori *
Burggraff, Breana
Busse, Brad *
Buttweiler, Patricia
Cameron, Karen
Carlin-Goenner, Mary *
Carlson, Jerry
Carlson, Karen *
Carlson, Peggy & Nielsen, Chuck
Casey, Kathy
Central Minnesota Arts Board *
Central Minnesota Community Foundation *
Childs, Mark & Amy
Chmielewski, Mary
Cicharz, Pat & Rick *
Clary, Tammy
Coborn's *
Como, Paulette & Tom *
Counselor Realty –
Aaron Trompeter *
Crafts Direct – Diane & John Schlecht *
Cragle, M.D.,
Beth & Stephen P. *
Crouse, Katrina
Davis, Mary A. *°
Dearking, Amy & Eric
Deland, Tami
Dennis, Kay M.
DeVillers, Cameron
Dinndorf, Steve & In Memory of Dinndorf,
Joyce, Linda & Louie
Domek, Robert *°
Don Helgeson and
Sue Shepard Fund of the Central Minnesota Community Foundation *
Donnelly, Beth & Kevin *
Dorothy C. Becker Fund of the Central Minnesota Community Foundation *
Dorrie & Scott Larison
Fund of the Central Minnesota Community Foundation *
Dorsher, Joanne & Paul *
Dorsher, Patricia *
Dorsher, Steven *°
Duclos, Judy
Dwyer, Seal
Edeburn Family
Egeland, Deb *
Ehlen, Charles
Executive Express-
Logeman Family *°
Fark, Dan & Jane *°
Fasen, Deb & Bill *
Felton, Marc
Fenlason, Karen & Tom
Fischer, Rosanne
Finlayson, Max *
Fischer, Susan & Stephen
Flaherty, Brian & Willow *
Foster, Kimberly & Nicholas *°
Fox, Jill *
Friedrich, Suzanne & Kuehl, Eric
Fries McDougle, Jodi *
Fronden, Karna
Gareth, John *°
Gartland, Bob & Patti *
Gau, Jeff
George, Sandra
Giese, Teresa
Gilder, Lynnae
Glanz-Gambrino, Lori *
Grachek, Art & Bob
Grachek, Sara &
Mihalek, Jim
Grether, Frank
Gruber, Rachel *
Gustafson, Jennie
Hageman, Diane &
Stemper, John *
Hagestuen, Bruce &
Nacey, Julie
Halliday, Christie
Hammer, Kathi °
Hansen, Judy & Norm
Hansen, Wendy & Roger
Harens, Mike *
Harper, Amy, Jim & Jane
Hartmann, Jeanne & Tom *
Haugen, Keith & Susan *
Hawker, Lucinda *
Hedstrom, Rebecca
Held, Mary Ellen
Helgeson, Karel & Michael *
Hemmesch, Eileen
Henderson, Nancy *°
Henry, Patrick & Welter, Pat *
Heusinkveld, Aaron & Jessica *
Hinkemeyer, Kent & Mary
Hinnenkamp, Ruth *
Hitzeman, Karen
Hoehn, Ann *
Hoelscher, Brad & Megan
Hoffman, Irene *
Holien, Chad & Kelsi *
Hollenhorst, Mark *
Hornung, Dianne *
Hoskins, Heather
Hunter, Amy & Leinen, James
Hurrle, Mitchell *
Hutar, Anne
In Memory of Kyle Weisbrich
Inkster, Bob & Chris
Ivers, Gail
Jacobson, Amber & Sean *
Jendro, Sharon *
Jensen, Patricia L.
Jeske, Nancy *
Jessen-Klixbull, Carol
Johnson, Betty *
Johnson, Ileen & Edward*
Johnson, Laurie *°
Johnson, Mark
Johnston, Kaarin *
Jones, Judi
Kadlec, Jolene &
Harens, Mike
Kaleidoscope Advocates for the Arts
Kath, Kathy *
Kelash, Lisa
Kempen, Jean
Kensington Bank *
Kiminski, Matt
Kittok, Gerry
Knutson, Sharon *
Knoernschild, Nate & Ellen
Knutson, Sharon *
Koepp, Duane & Kim
Koop, Debra
Krebs, Judy
Kremer, Liz
Krillan Inc. *
Krueger, David & Pat *
Kruse, Karen *
Kudrna, Chris & Joanne & Family *
Kuefler, Stacie
Kuzma, Susan *
Lack, Aprile
Lampert, Deb
Landman, Jane & Kirk
Larkin, Valerie
Larsen, Margaret
Lauer, Glen
Lenarz, Denise & Tom *
Lesmeister, Jennifer
Lesnau, Brenda & Jesse
Lieser, Judy
Linn, Jasmyn
Lisbon, Marilyn
Lombardi, Joan & Paul *
Lommel, Geraldine
London, Diane L.
Lopez, Carlos & Clara *
Loven, Royal
Luetmer, Stacey
Marks Family
Martin-Chaffee, Bill & Chip *
Marty, Lucinda
Mastromarco, Heather *
Matteson, Sheila
Mattick, Thor & Kristen
Mazacek, Joan
McCarl, Deb & Skurdahl, Marilyn *
MccLaurin, Lesa
McClelland, Lynn & Mike
McClintock, Tamara *
McConoughey, Elizabeth
McCourt, Nancy
Mechelke, Kate & Mark *°
Meers, Sue *
Melby, David & Gloria
Metzo, Christine *°
Miles Psychological Services, LLC *°
Miller, Allan
Miller, Dave & Kate
Miller, Kristi & Luke
Mills, Corey
Minnerath, Doris
Minnesota State Arts Board *
Miron, Aimee & Joel *
Mix, Rebecca – and In Memory of Jody Trovall
Monahan, Paula *
Moreland, Judith
Morgan Family Foundation *
Mosack, Nancy & Stan
Moshier, Barbara & Roger
Muchow, William P. *
Muehlbauer, Roxanne *
Mueller, Nadine & Gary *
Mulder, Andy & Leslie *
Mund, Merry C. *
Myers, Megan *
Nelson, Pat *
Nessa, Jill *
Neville, Hannah
Newiger, Brenda *°
Nohner, Steven *
Norton, David & LB
Norton Dando, Kendra & Michael
Noyes, Jonathon, Mardi & Alexa *°
O'Hara, Mary *
Ohlenkamp, Dennis
Olson, Jo Ann
Ostendorf, Julie
Oswell, Larry G. and Sandy *
Palmer Printing – Deb & Steve Palmer *
PAM'S Auto Inc. *
Pangier, Marilyn
Parries Family
Patrick & Jane Mitchell
Family Fund, a Turn Key fund of the Initiative Foundation *
Patton, Alice
Paul & Ian Pfeiffer
Peterson, Ardith
Pflipsen, Bob & Heidi
Phillips Adams, Kathy
Place, Elaine
Porter, Aaron
Potter, Lori *
Precise Heating, A/C,
Plumbing and Refrigeration, Inc.
Proell, Mary
Proviant – Barclay & Janet Carriar *
Quiggle, Gretchen & Scott
Ramler, Nancy *
Rasmussen, Chris
Reagan, Janet & Michael *
Reck, Jerry & Jane
Reding, Peggy
Refine Dermatique Aesthetic Center – Barry & Leslie LaBine*
Reuter, Nicholas & Bernice
Richards, Clare
Riser, Virginia *
Ritter, Debra *
Rivera-Reyes, Yadaira & Yenéslie
Robatcek, Debra
Roelofs, Debra
Rogan, Jacqueline *
Romanowsky, Ann & Jim *
Romosz, Becky
Roquette, Jan
Ross, Roseanna *
Running, Cheryl
Sanders, Melinda
Schaefer, Victoria
Scheuerell, Bob & Judy
Schindele Paulzine, Dana & Paulzine, Lee
Schirmers, James & Lacey *°
Schlough, Joyce & Tom
Schlueter, Jill
Schmidt, Rebecca
Schneider, Renae
Schroeder, Rebecca & Todd
Segura Schwartz, Mónica & Troy *
Seuker, Beth, Family & Friends in memory of Cassie Seuker *°
Shaddrick, Kelley & Mary
Sharp, Douglas
Shea, Trina *
Simonson, Lynn & Hoffman, Kathleen
Sinclair, Jan & Ken
Soltis, Patricia & Randy *
Sorell, Jan *
Spanier, Maureen *
St. Cloud Optimist Club *
Stadther, Jennifer
Starich, Paulson
Stark Engineering *
Stebbins, Kristen – State Farm Insurance *
Stenger, Chuck *
Stephens, Charlotte *
Stone, Linda & Thomas
Storkamp, Mary *
Stracke, Ed, Kris & Family
Swanson, Gretchen *
Taatjes, Audrey
Tamm, Melinda
Tangen, Helen
Tenneson, Linda G. *
Thell, Joleen
Thomes, Cole
Thornton, Steve
Tilstra, Dave & Janet *
Tomporowski, Mary Alice *°
Trettel, Dan
Tuff, Dianne
Turnow, Caryl *
Unger, Maureen
United Way of Central Minnesota
VanBeek, Angie
Vander Weyst, Stacey & Christopher
Voelz, Neal
Voigt, Karla, Larry & Family *
Vos, Mary *
Wagner, Alicia, Matt, & Emma
Walmart
Walquist, Amy
Weatherz, Tia & Brandon *°
Weber, Melissa & Ryan *
Welch, Summer
Welle, Nicole
Weno, Martha
Weyer, Scott & Valerie
WhiteBox Marketing – Karki, Carrie
Whipple, Steve *
Wicktor, Carol & James
Wild, Carol & Lonny *
Williams, Sandra Q. *
Williamson, Abby
Wippler, Gina
Witherbee, Jenna & Matt
Witte, Dan
Witte, Debbie *
Wolfe, Ellie
Woods, Brian & Melissa
Worm, Kaysie
Wynnemer, Linda J. *
Yassin, Sheryl &
In Memory of Louise Julia Hoffman *
Zeleny, Katey & Pete *
Zellmann, LuAnn
Zellner, Annella
Zetah, Jody
Zetterlund, Judy & Allen
Zoeller, Diane & David