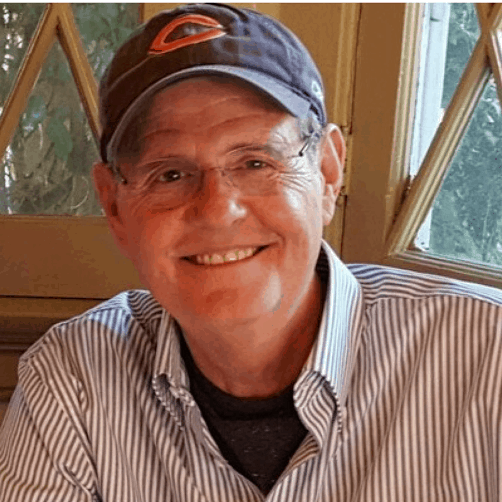 David McFadzean is a founder partner of Wind Dancer Films. Starting his career in theatre, McFadzean had plays produced Off-Broadway, at several universities, at Lamb's in San Diego and at the Kennedy Center in Washington DC.  His first job in television was on the pilot and premiere season of Roseanne as Executive Story Editor. In 1989, McFadzean formed Wind Dancer Films with Carmen Finestra and Matt Williams where he co-created and executive produced several TV shows including: Home Improvement one of the most successful half hours of the 1990's, Carol & Company starring Carol Burnett, Buddies with Dave Chappelle, Thunder Alley with Ed Asner, Soul Man with Dan Aykroyd, and Saint George with George Lopez. Several of the shows received Emmy nominations and Home Improvement won multiple People's Choice Awards.  McFadzean is currently Executive Producer of an animated children's series developed by Wind Dancer for PBS called Ready, Jet, Go!
With Wind Dancer, McFadzean's film producer credits include Bernie starring Jack Black, Matthew McConaughey and Shirley MacLaine,  What Women Want starring Mel Gibson and Helen Hunt, Where The Heart Is starring Natalie Portman and Ashley Judd, Firelight starring Stephen Dillane and  Sophie Marceau, Good Sam with Tiya Sircar,  Company Man with Sigourney Weaver, Dennis Leary and Alan Cumming Walker Payne with Jason Patric and Sam Shepherd, As Cool As I Am with Claire Danes and James Marsden and The Keeping Room starring Brit Marling, Sam Worthington and Hailee Steinfeld. 
With Daryl Roth Productions, McFadzean and Wind Dancer co-produced the Off Broadway premiere of Mark St. Germain's Camping With Henry And Tom at the Lucille Lortel Theatre.   And at Playwrights Horizons they co-produced the premiere of Kirsten Child's The Bubbly Black Girl Sheds Her Chameleon Skin.
McFadzean is a graduate of the University of Evansville and has a master's degree in theatre from Illinois State University.  He is a Founding Board Member of the New Harmony Writers' Conference and has served on advisory boards of several arts organizations including:  Act One: Writing for Hollywood.  He has spoken on producing and writing for film and television at many colleges, universities and conferences around the country. 
McFadzean lives outside Los Angeles with his wife, Liz.  They have two grown children and five grandchildren.